Last month we kicked off a fun little series matching our drinks to our watches and got a lot of positive feedback from you watch aficionados and drink enthusiasts. After all, who doesn't like the idea of enjoying a great cocktail and chatting about your favorite timepiece? So to continue the series, we're pairing a few of our favorite autumn drinks with the watches we're just dying to wear with them. Ready to pick your poison?
Cider Is The New Champagne x Strap on a Cellini 3833
With the autumn harvest comes apples. Lots of apples. And with whatever didn't get put into apple pie brewers are creating deliciously crisp hard cider. What we're featuring here though isn't your grandmother's cider. Today, innovative breweries are taking cider to another level, fermenting and bottling it more like champagne than beer. This one here by Chalkdown in Southern England is elegant and refreshing yet dry, and a wonderfully festive alternative to bubbly. Breaking this out at your next fall-gathering is sure to strike up some great conversation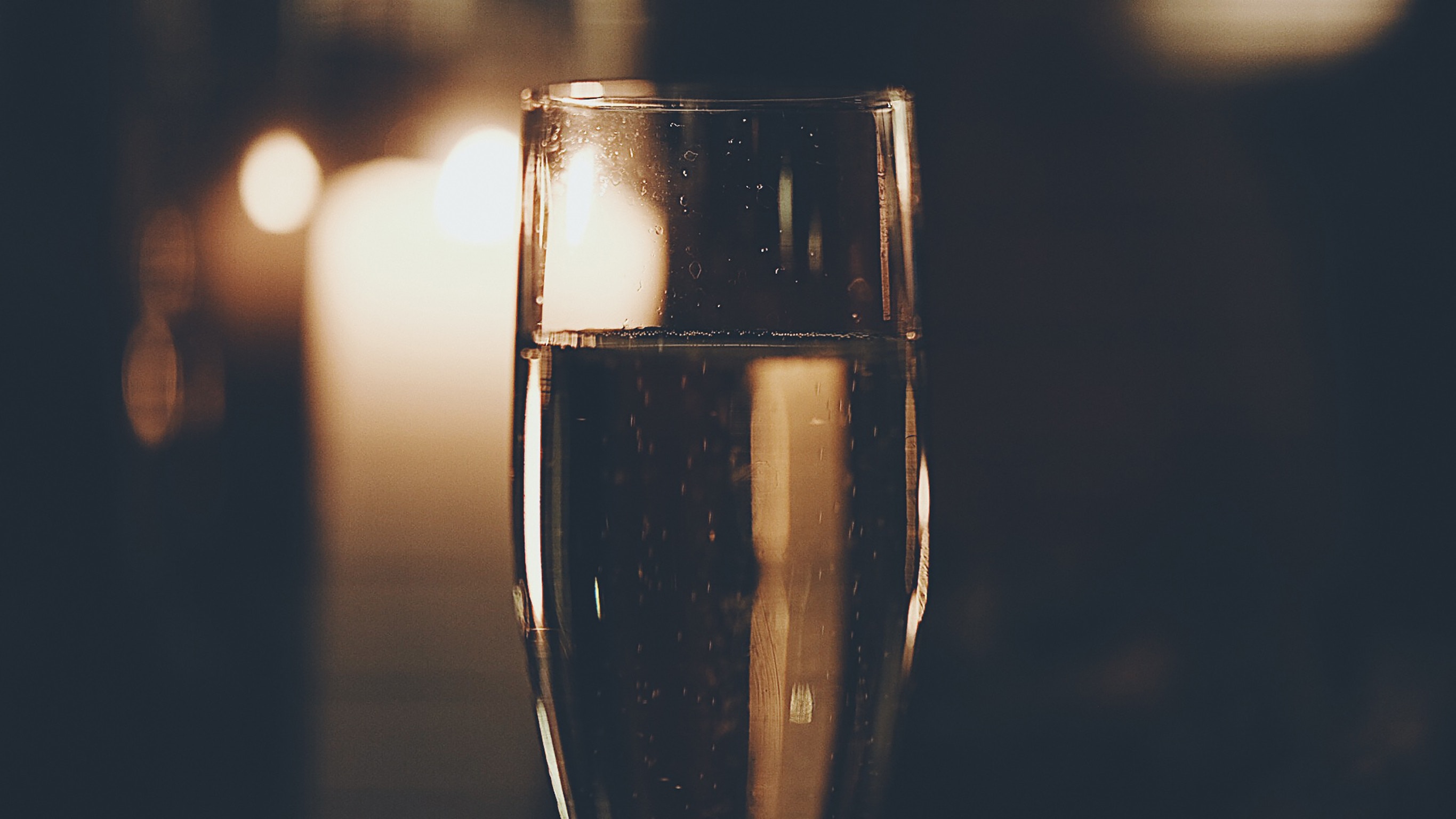 And while you're at it, strap on your yellow gold Cellini 3833. Being a Rolex Cellini, this is considered a dress watch. But what we adore about this model is the clean and contemporary champagne-colored face (fitting, right?) alongside classic Roman numerals and a sobering, classic black strap. This watch is as elegant as it is modern and down to earth. Plus, the mechanism isn't so bad either. Featuring a manual winding caliber 1600, this watch boasts 19-jewels and mono-metallic balance for a reliable reading.
Carrot Shrub Boozy Brunch Drink x Omega Seamster Planet Ocean 600m Chronograph
In lieu of your bloody mary this weekend, grab this veggie-filled, boozy medicinal cocktail instead. Infused with carrot shrub — which, put simply, is this wonderful carrot tonic mixed with apple cider vinegar and sugar — it's to die for. You're also going to add some spicy Fernet Branca liqueur which kind of has a birchbeer flavor, some fresh lemon juice, and ginger syrup. Oh, and gin. Don't forget the gin. This is a great way to kick off a tailgate with some festive flavors or cure a hangover on Sunday morning. Be sure to top it all off with ice and a sprig of rosemary, too.
1.5 oz Ford's Gin
1 oz Carrot Shrub
0.5 oz Fernet Branca
0.5 oz Fresh Lemon Juice
0.25 oz Ginger Syrup
Shake and serve over ice. Garnish with rosemary.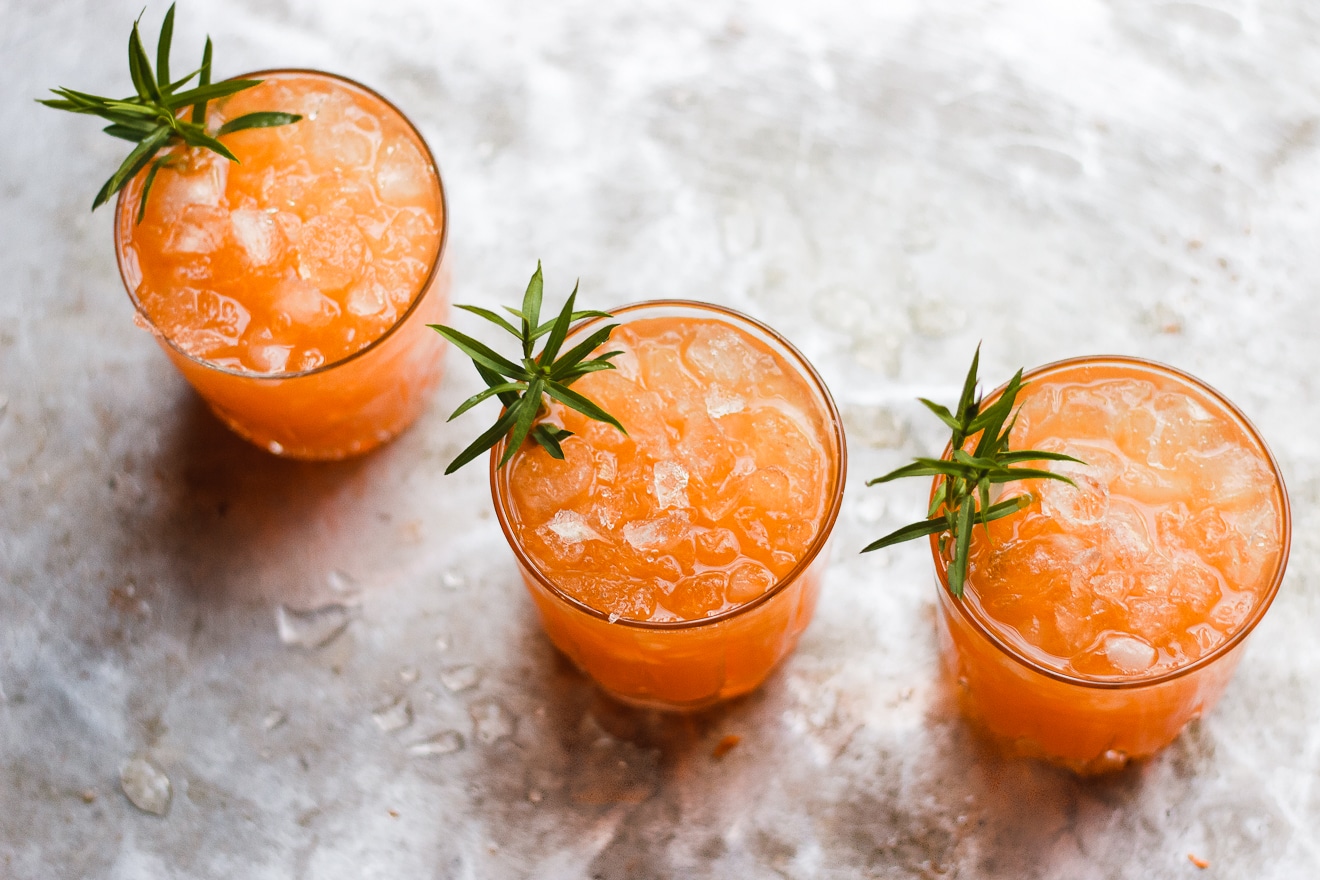 To match the fall foliage and your wonderfully orange drink, reach for an Omega Seamster Planet Ocean 600m Chronograph. Its unexpected pop of color, is, like the drink, wonderfully welcome. Plus, it's a bit rugged but totally refined and you're going to fall in love with it the second you slip it on. The 45.5mm stainless steel case is flanked by two chrono pushers at 2 and 4 o'clock, like the bezel and subdials, also outfitted in this striking orange. But besides its looks, this watch is also positivly durable and remarkable. It can withstand water up to 600 meters — a whopping 2,000 feet. It's also been outfitted with a helium escape valve at 10 o'clock which allows the watch to decompress under immense pressure.
Maple Bourbon Old Fashioned x DateJust 116203
You can't go wrong with an old fashioned. But, you can surely make it better by adding a bit of maple syrup and bourbon to give it that wonderfully warm, fall flavor you crave. This drink is ideal for fireside chats, winding down after a long day or a nightcap — because it'll surely knock you out. You're going to want to grab bourobon, maple syrup, bitters, an orange peel and a maraschino cherry for this one. Combine them all in a glass, stir, add in your whisky stone or a large piece of ice, then garnish with the cherry and orange peel and then savor it all.
2 oz bourbon
2 tsp maple syrup
1 tsp water
1 dash bitters
1 orange peel
1 maraschino cherry
To top it off, pair this with a classic DateJust that's been given a bit of a twist. The two-toned 116203 features a gold bezel, striking black dial and red date — like the wonderful maraschino cherry on top of the cocktail. This watch is practical yet elegant — bound to give you a lifetime of wear and surely never go out of style, much like the old fashioned. This model is also outfitted with luminous index hour markers and white chapter ring, as well as a stainless steel and 18k yellow gold oyster bracelet. Inside an automatic 3135 keeps the hours and date running. You really can't go wrong with this one.