While the Rolex Daytona has seen many upgrades in the 60+ years since its release, the ref. 116500LN is the newest and one of the most highly regarded among collectors and aficionados thanks to its classic style and impressive list of modern luxuries. In fact, the Daytona 116500 was so highly anticipated at the time of its release in 2016 that the moment it was launched, it instantly became an icon with waitlists at retailers all around the globe.
Even now, almost half a decade after it was first introduced at Baselworld 2016, the world is still talking about the stainless steel and ceramic Rolex Daytona ref. 116500LN and it remains one of the most coveted Rolex watches in the world. Let's take a closer look at the Daytona 116500 and the key features that make it one of the most desirable luxury watches in existence.
Click here for our Ultimate Buying Guide on the Rolex Daytona.

History of the Rolex Daytona
The Rolex Daytona has a long, rich heritage as one of the world's premier luxury sport watches. First introduced in 1963, the Cosmograph Daytona has gone through many upgrades and iterations and along the way, it has become one of the brand's most well-known, valuable, and highly sought-after timepieces.
Today, we are currently in the third generation of the Rolex Daytona. This third-generation was first launched by Rolex in 2000 and it is defined by the collection's single most significant update thus far: Rolex's very own, in-house chronograph movement. While the third generation of the Rolex Daytona retains many of the same core design traits that were first introduced with the second generation, there have also been some other noteworthy upgrades.
One of the ways that you can always tell this generation apart is that watches from it will have six-digit reference numbers, with some followed by letters depending on their bezel type (like ref. 116500LN). Additionally, the running seconds indicator moved from the 9 o'clock location (on Zenith Daytona models) to the 6 o'clock position on the generation with in-house movements. As we'll dive into today, starting in 2011, Rolex began fitting certain Daytona references with bezels crafted from Rolex's proprietary Cerachrom ceramic material
Rolex Daytona Timeline
1959: First Daytona International Speedway Race officially opens.
1962: Rolex becomes the Official timekeeper of the Daytona International Speedway; first Rolex 24 at Daytona race.
1963: First Rolex Cosmograph Daytona introduced (ref. 6239).
1964: The word "Daytona" is added to the dial.
1965: Screw-down chronograph pushers are added to the Rolex Daytona collection (ref. 6240).
1988: The second series of Daytona watches is introduced with self-winding movements (based on the Zenith El Primero).
2000: The third series of Daytona watches is introduced with Rolex's first in-house chronograph movement (Caliber 4130).
2011: Rolex outfits the Everose Daytona with a Cerachrom bezel, making it the first Rolex watch to feature a single-piece ceramic bezel.
2016: The Rolex Daytona 116500LN receives a Cerachrom bezel (first stainless steel Daytona with a ceramic bezel)
Rolex Daytona ref. 116500LN in Stainless Steel and Cerachrom
Before we take a closer look at the ceramic bezel on the Rolex Daytona ref. 116500, let's first take a minute to explain what Cerachrom is and why it's so desirable and important when it comes to Rolex watches. The name "Cerachrom" is a combination of the words "ceramic" and "chrom" (the ancient Greek word for color). This is the name Rolex chose to identify its patented, ceramic alloy that is used across the brand's contemporary sports watch collections.
Prized for both its attractive qualities and resilience, the Cerachrom ceramic bezel is virtually scratch-proof and resistant to fading, making it an incredibly tough and hard-wearing watch component. Unlike the scratched, cracked, and faded bezels of vintage Rolex watches, a Cerachrom bezel should retain the same rich color and glossy appearance many decades from now.
Despite being a far superior material from a longevity standpoint, Cerachrom is not without its drawbacks. Known for being somewhat brittle and prone to shattering if it gets knocked hard enough at a certain angle, Cerachrom can also be a lot more expensive to replace if you do manage to damage it. However, many people are willing to overlook these minor faults in return for a highly attractive component that will not show signs of everyday wear and use.
Rolex Cerachrom Bezels
Only first introduced in 2005, the modern Cerachrom bezel was first debuted on the redesigned GMT-Master II, eventually making it onto the stainless steel Daytona in 2016 with the release of the ref. 116500LN. Now, it is important to note that before 2016, Rolex had introduced Cerachrom bezels to other models within the Daytona collection, but only the Everose gold and Platinum editions. While these are incredibly desirable pieces, they are also unapologetically luxurious and out of the price range for many collectors. However, these first models paved the way for the rest of the collection by being the first Cerachrom bezels to be crafted from a single piece of ceramic.
Then in 2016, Rolex finally decided to use its Cerachrom technology to update its stainless steel Daytona with the release of the ref. 116500LN. With its 40mm stainless steel Oyster case, black Cerachrom ceramic bezel, and stainless steel Oyster bracelet, the brand-new Daytona was exactly the Rolex chronograph that everyone wanted.
However, just because the stainless steel and ceramic Daytona was significantly more affordable than its precious metal counterparts doesn't mean it was easier to actually purchase at a retail level. Today, even nearly five years after its first release, the ref. 116500 is still a difficult (if not impossible) watch to track down and add to your collection. Even on the secondary market where reference 116500LN watches trade hands for around double their retail price, these Rolex Daytona models still sell incredibly quickly.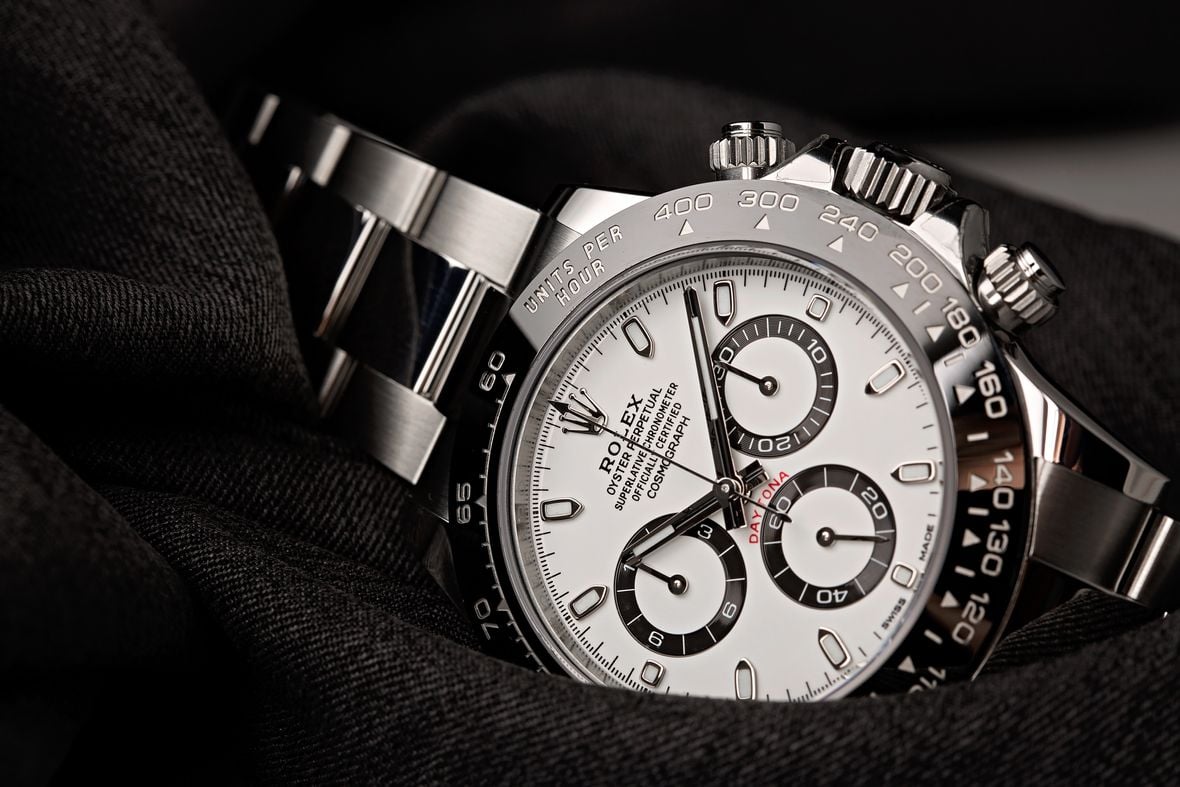 The Famous Stainless Steel Case & Bracelet
The Rolex Daytona ref. 116500 features a 40mm stainless steel Oyster case outfitted with a Triplock screw-down crown with three sealed zones to ensure that the sophisticated technology inside is protected from water damage up to a depth of 100 meters (330 feet). The Daytona's Oyster Case also includes screw-down pushers that are used to run this highly-accurate chronograph.
The 904L stainless steel Daytona with a Cerachrom bezel is presented on a matching 3-link Oyster bracelet in stainless steel. Unlike older Daytona references, the current generation features completely solid links and solid end-links for a robust design that is more resistant to stretching and wear.
Inside the clasp of the current Rolex Daytona is the brand's proprietary Easylink extension system that allows the wearer to instantly lengthen (or shorten) the bracelet by about 5mm without the use of any tools. Additionally, the satin outer links and high-polish center links of this stainless steel Oyster bracelet create a beautiful dimension and luxurious style that is perfectly suitable for work, leisure, or motorsports.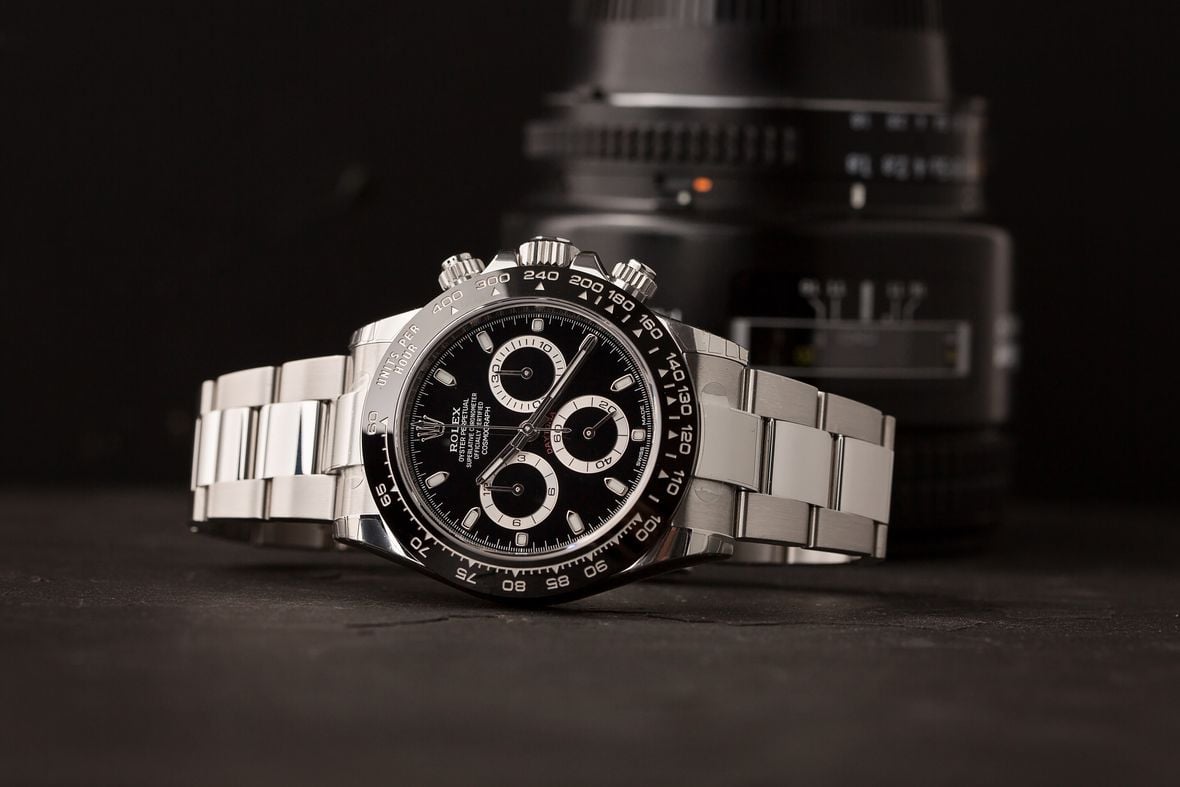 Classic Black and White Dials
While the bezel has been updated on the ref. 116500LN, the layout of the trio of registers on the dial remains the same on the new stainless steel Daytona. As is the case with all Rolex Daytona watches that are powered by the brand's in-house Cal. 4130 movement, the reference 116500 features a 30-minute register at 3 o'clock, a running seconds indicator at 6 o'clock, and a 12-hour counter at 9 o'clock.
Rolex offers two dial options for the Daytona ref. 116500LN: black or white. The white dial features black outlined registers and is particularly reminiscent of some vintage Daytona models, while the black variant is about as classic and traditional and you will get. Additionally, the black ceramic bezels outlining the dial offer a similar aesthetic to the black acrylic bezels fitted to certain vintage Daytona models such as the ref. 6241 and ref. 6263. However, unlike the older acrylic bezels that were prone to chipping and cracking, the new Cerachrom versions will maintain their appearance indefinitely. Today both the black and white dials versions have their respective loyal fan bases, but frankly, both are absolutely glorious.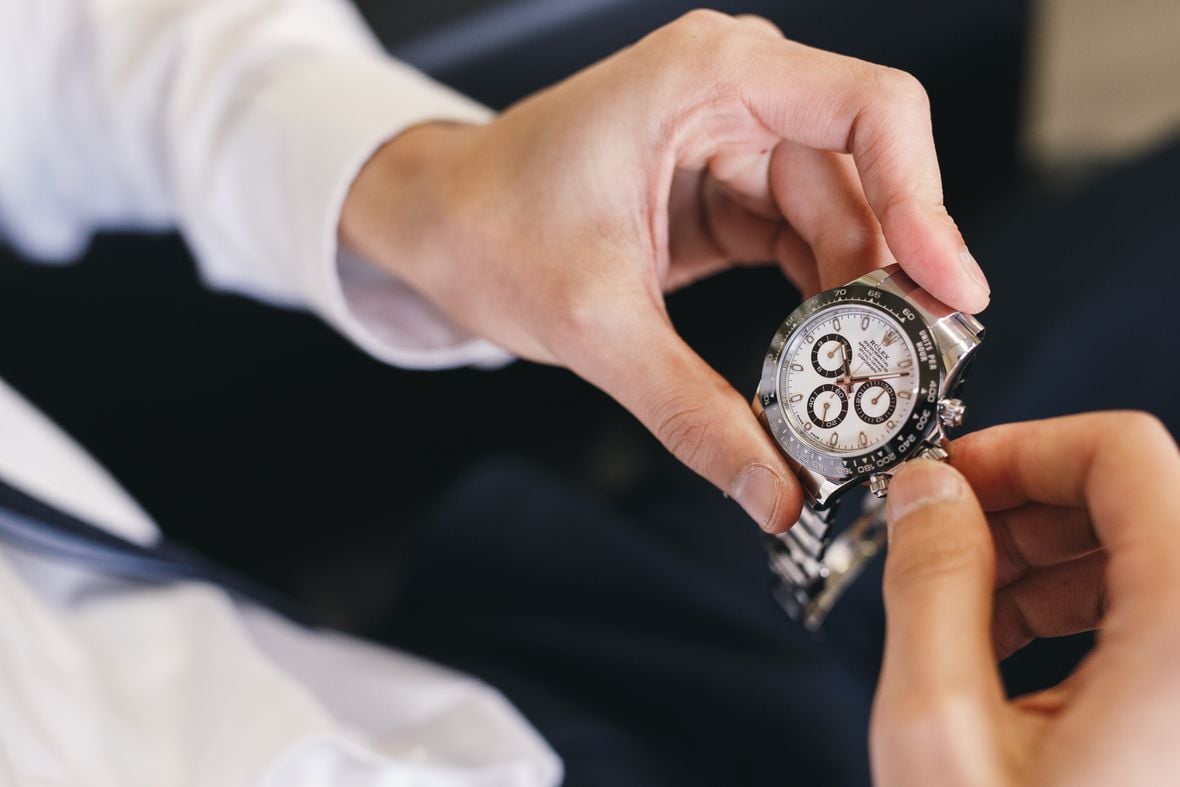 The In-House Rolex Caliber 4130 Movement
Under the hood of the new Rolex Cosmograph Daytona 116500 is the brand's in-house Caliber 4130 self-winding mechanical chronograph movement. This is an incredibly important movement, as Rolex only introduced its very own, in-house chronograph movement in 2000, marking the third generation of Daytona watches.
The Rolex Cal. 4130 movement is built using fewer components for increased reliability, while the oscillator is furnished with the brand's blue Parachrom hairspring, which is highly resistant to magnetic fields, temperature fluctuations, and shocks. The Caliber 4130 offers users a power reserve of 72 hours and is chronometer-certified, promising timekeeping accuracy within +2/-2 seconds per day. Designed for reliability and precision above all else, both of these traits are incredibly important for a professional racing chronograph like the Rolex Daytona, which needs to work properly through every bump, vibration, and swerve on the racetrack.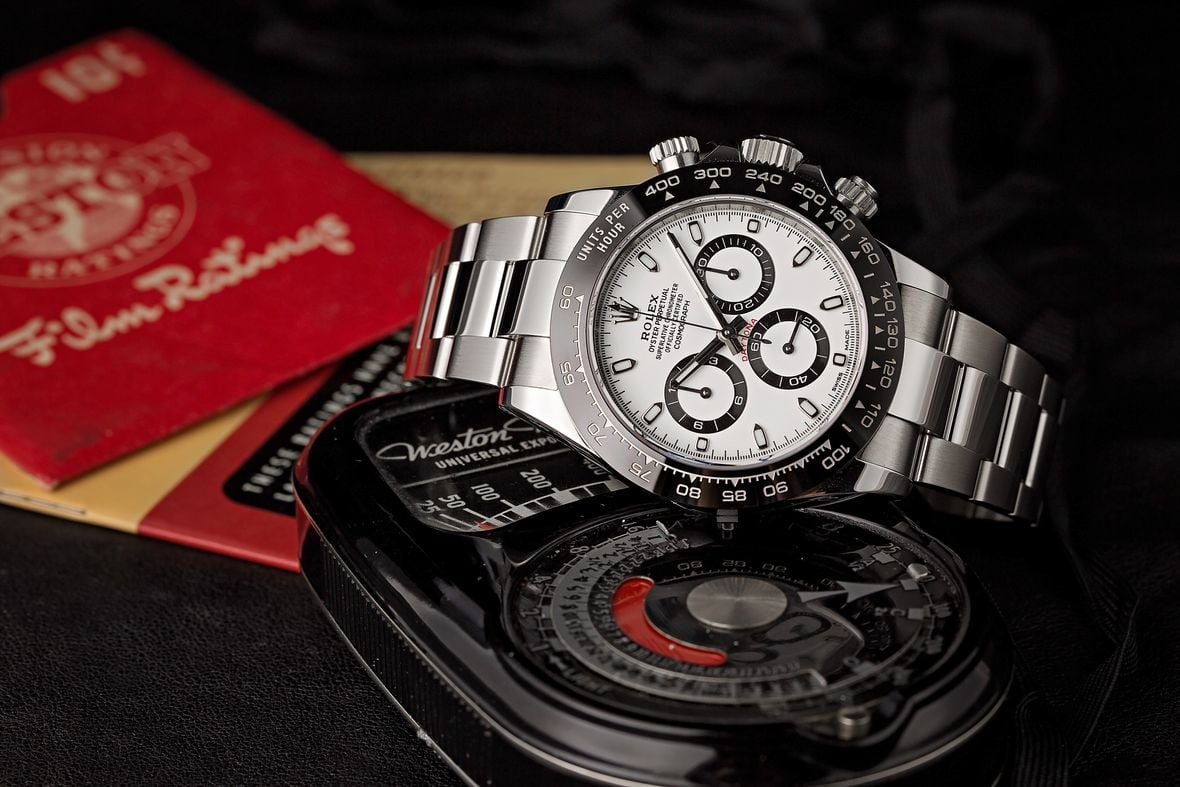 Pricing of the Rolex Daytona ref. 116500
The retail price for a brand-new stainless steel Rolex Daytona 116500LN is $13,150. However, this retail price isn't an accurate reflection of the overall market value of this ultra-desirable watch. Because production of the stainless steel Daytona is relatively fixed, demand for them is incredibly high, and every single retailer around the world has a lengthy waitlist for this model.
In fact, a brand-new stainless steel Rolex Daytona ref. 116500 sells for more than twice its brand-new retail price on the secondary market, simply because buyers and collectors are willing to pay above retail to skip the multi-year waiting list. Today, used Rolex Daytona 116500LN watches routinely sell for between $25,000 and $30,000 with the white dial variants typically selling for slightly more on the open market.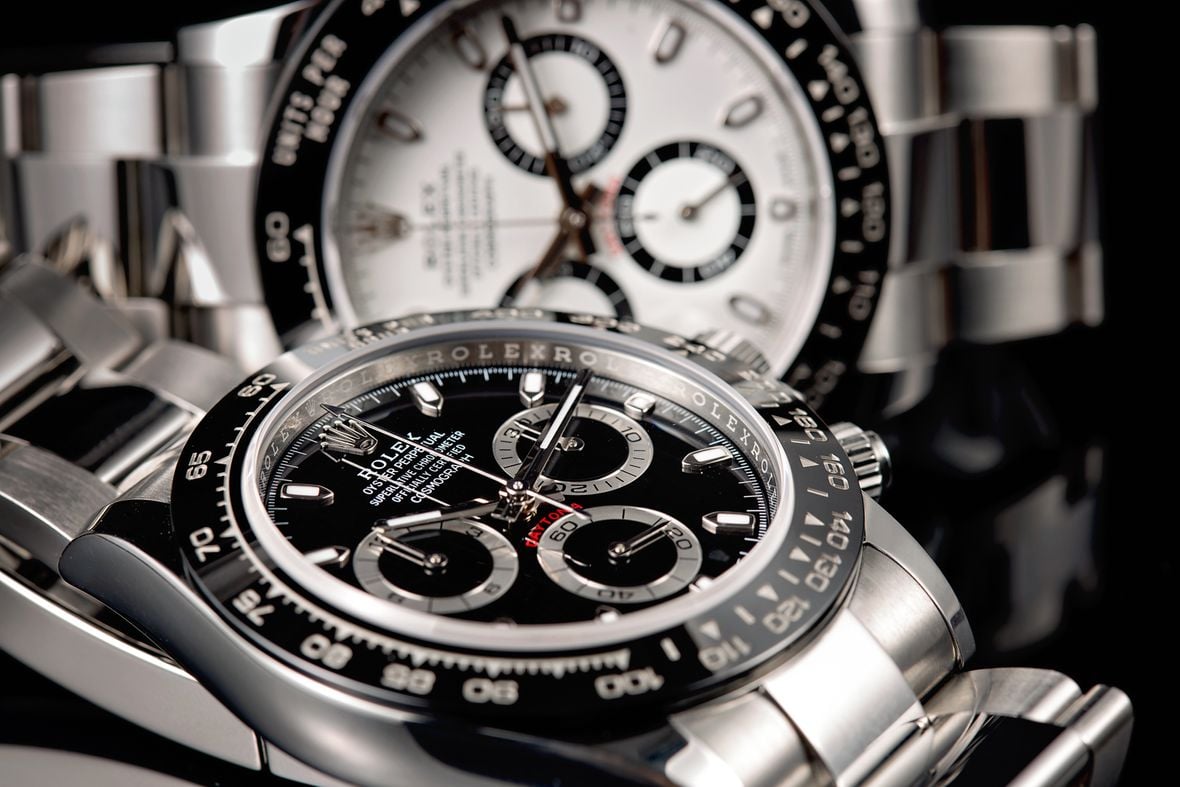 Frequently asked questions about the Daytona 116500LN
Given that the Rolex Daytona ref. 116500LN is easily one the most desirable (and hard-to-find) watches in the world, there are quite a few common questions about this iconic luxury timepiece.
How can I buy a Daytona 116500?
Bob's Watches is the best place to buy a Rolex Daytona ref. 116500. While you can purchase this watch through a Rolex retailer or boutique, the problem is that you will be waiting for several years before you are actually able to get your watch, and even then, there is no guarantee that you will actually receive one at all before the model gets updated or discontinued.
Unless you plan on a multi-year wait, the pre-owned market is really the only place you can actually buy a Rolex Daytona 116500. You can shop our catalog of reference 116500 watches 24/7 on our website, and all of the watches you see are in-stock, available for immediate purchase, and backed by our lifetime authenticity guarantee.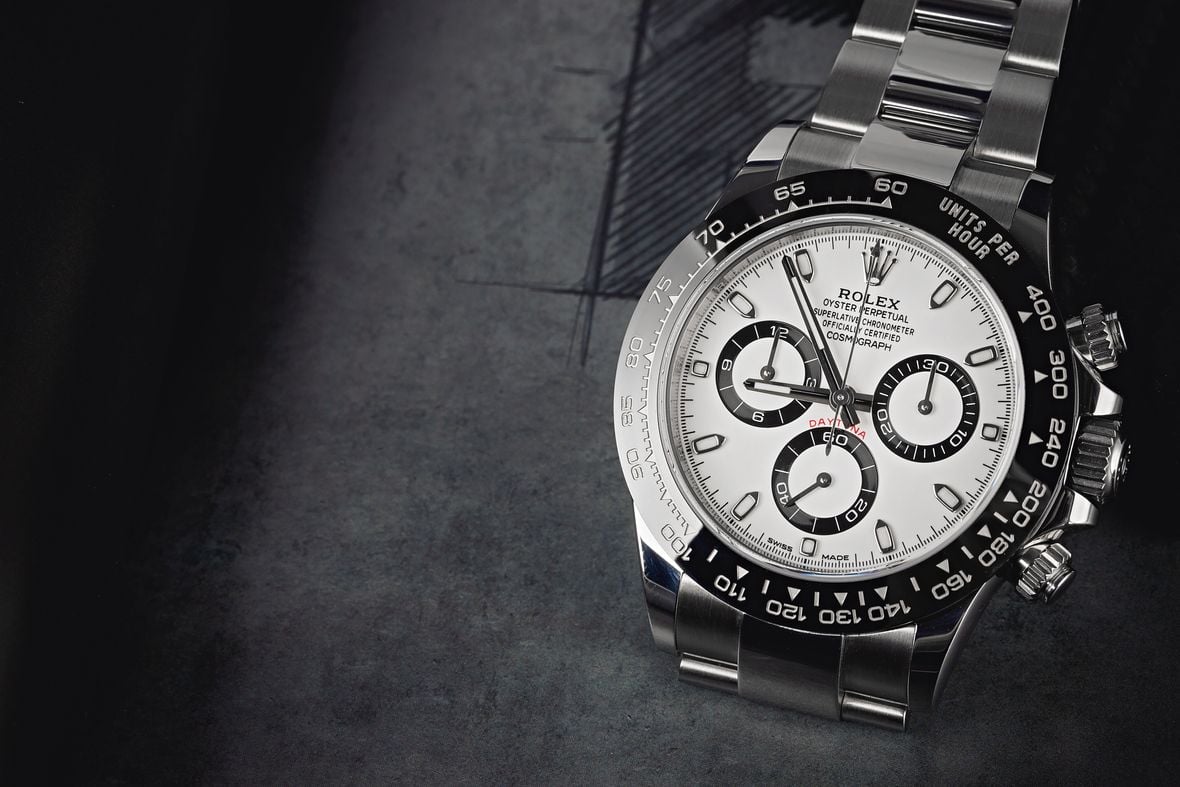 Why can't I buy a Daytona 116500?
Unfortunately, it's not as easy as walking into a Rolex retailer and asking to buy a new Daytona ref. 116500. Authorized retailers are all out of stock (as they have been for several years now), and every single Rolex dealer around the globe has a growing waiting list for the stainless steel Daytona, with countless names already ahead of yours.
So while you can purchase a brand-new Daytona via an authorized Rolex dealer or boutique, the waiting lists for a new Daytona can be several years-long. When you shop on the secondary market, you have the advantage of being able to purchase the ultra-exclusive Rolex Daytona 116500 without the wait. While you will pay a premium above retail, you can get a stainless steel Daytona, complete with its original box and papers, on your wrist today without any wait.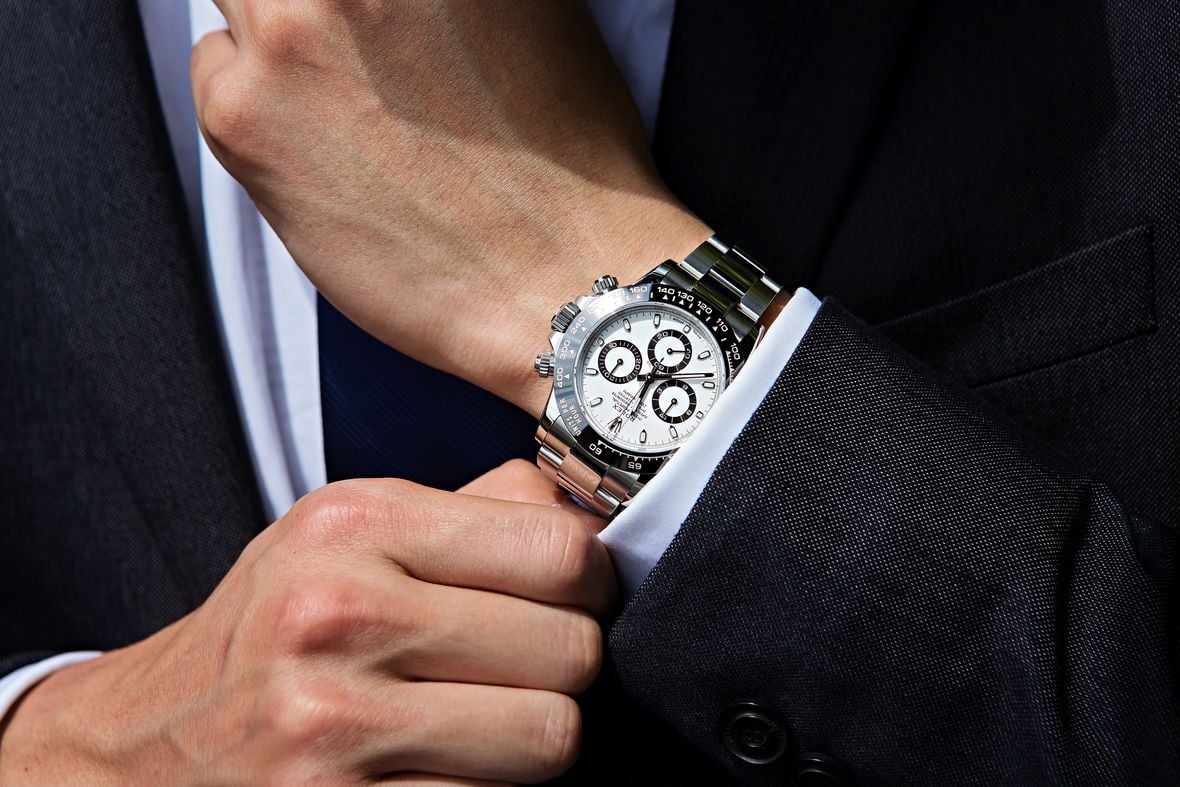 Why is the Rolex Daytona 116500 so expensive?
Rolex Daytona watches are expensive for a few different reasons. Firstly, there are a set number of examples produced each year, which makes them incredibly exclusive. Additionally, given that the stainless steel examples are the least expensive versions of Rolex's iconic chronograph, there are more people able to purchase one compared to the more expensive, solid gold and platinum models.
Now, as for why used Rolex Daytona 116500LN watches are so much more expensive than their brand-new counterparts, this is solely due to demand far exceeding supply at a retail level. While you can (technically) buy a reference 116500 for $13,150, most collectors are willing to pay a premium to skip the waiting lists.
Is the Rolex Daytona 116500 a good investment?
While they are expensive, Rolex Daytona watches are generally very good investments. Vintage Rolex models sell for significantly more than their original retail prices, with some select models selling for hundreds of thousands of dollars. Even contemporary models that are still in production like the ref. 116500LN often sell on the secondary market for more than twice their brand-new retail prices, simply because they are so hard to find and exclusive to own.
As one of the most famous and desirable watches in Rolex's entire catalog, demand for the Daytona 116500LN is likely to stay incredibly strong. The watch has had waiting lists at retailers since the morning it was first announced, way back in 2016, and we believe the ref. 116500LN is a great investment for watch lovers and serious collectors alike and will hold its value over the years.