Everyone loves the underdog, which is perhaps one of the very reasons why we're fascinated by this vintage watch of the week: the Paul Newman Rolex Daytona.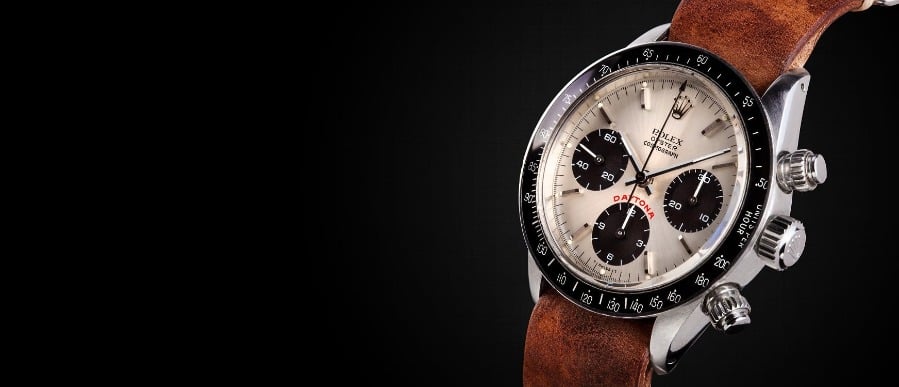 Although now, a Paul Newman Rolex Daytona in good condition with its original papers can easily catch upwards of $150,000, this Rolex timepiece wasn't always so coveted.
History Behind The Paul Newman
In fact, when Rolex first released the Cosmograph in 1961, named after man's quest for the cosmos, it was hardly a bestseller and one of Rolex's least popular watches. So how did it come to be known as the "Paul Newman" Rolex? There are a few theories on that.
A Paul Newman Rolex Daytona must be a Reference 6239, 6241, 6262, 6263, 6264 or 6265 watch. In 1969, Paul Newman starred in the movie, "Winning", in which he played a race car driver; some say the stainless steel timepiece that he wore in the movie was, in fact, the Rolex Daytona.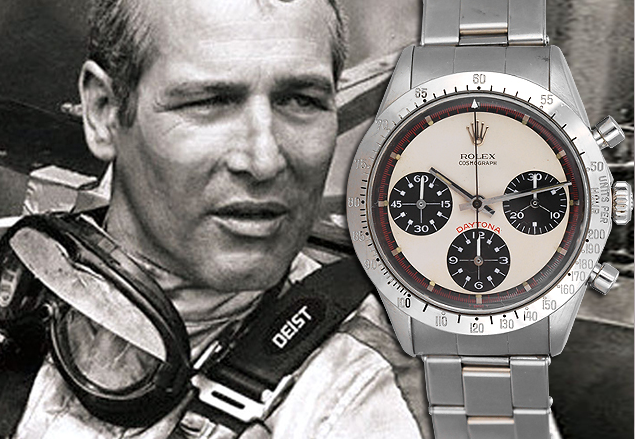 Paul Newman also appeared on the cover of an Italian magazine wearing a Rolex Daytona, and others believe it was merely Rolex dealers who capitalized on Newman's celebrity and sought to elevate the watch to a new status. But whatever the exact reason, the Paul Newman Daytona has become one of the most coveted watches for collectors today.
The Paul Newman Rolex Daytona comes in both black and white dials and has contrasting color subdials with block markers instead of lines. The number font is quite modern in appearance and the seconds subdial is marked at 15, 30, 45 and 60, whereas a normal Daytona dial is marked at 20, 40 and 60.
What So Special About The Paul Newman Rolex Daytona Watch?
A limited number of Paul Newman Rolex Daytona watches were manufactured, adding to the exclusivity of the watch. In fact, the world's first million dollar Rolex ever sold was a Paul Newman Rolex Daytona, which recently fetched $1.1 million at a Christie's auction in Geneva. It was a 1969 'Paul Newman' stainless steel chronograph ref.6263/6239
For more Rolex news and updates, connect with us on Facebook, Twitter and Pinterest, too.