Monday, during its Spring Forward keynote event, Apple unveiled details surrounding the Apple Watch, a product CEO Tim Cook describes as "the most advanced timepiece ever created." The watch goes on sale April 24th, but can be pre-ordered and experienced in-store starting April 10th. Prices range from $349 to $17,000.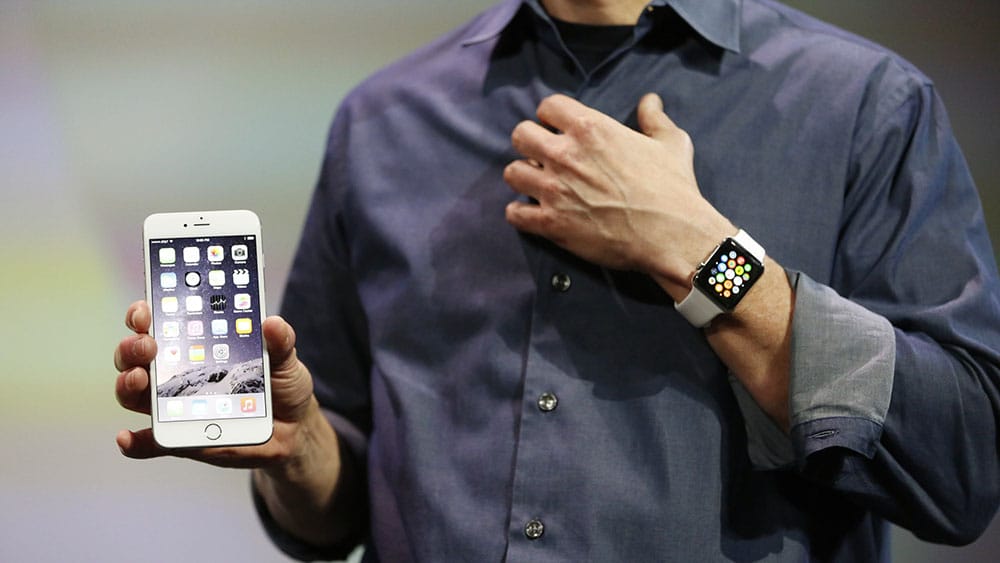 While initial critiques have been mixed, Apple has a history of taking an established consumer product, adding its user-friendly interface and creating something so necessary to modern society consumers wonder how they ever lived without it. This "golden touch" (read: 700 million iPhones sold) makes it intimidating for critics, journalists and bloggers to place their bets against the company. But can Apple make something as personal as a watch mandatory for every man, woman and child? Or is the watch just a niche toy for Apple cultists?
Here is Why the Apple Watch will not Work
We polled 819 Bob's Watches customers and 66% said they would not purchase an Apple Watch. The number says a lot about how far the Apple Watch needs to go to win fans, considering 85% of Bob's Watches customers are regular Apple users and 84% wear a watch daily.
"We are not at all surprised by these numbers. In fact, we completely understand them: the vast majority have no plans to buy it, yet many think it will be successful," says Paul Altieri, Founder and CEO of Bob's Watches. "Those are two contrasting positions, and what it's telling is that no one wants to bet against Apple."
According to Ariel Adams, founder of ABlogToWatch, Apple has two efforts in getting consumers to buy: "The first effort is telling people why they need a smartwatch to begin with. The other effort is explaining to people why they want the Apple Watch," he told us. "This is not a category that has been established yet. It's not something that people by default already want. It doesn't fill an existing need."
That sentiment was expressed by many of our surveyees. "I feel connected enough with my phone, and sometimes that's too connected," one customer commented, while another expressed that he already has an iPhone and an iPad, so he has no need for an Apple Watch. Many of our customers also expressed health concerns in having a wireless product attached to their body.
"Apple has had many successes and a few failures. And while no one has ever made any serious money betting against them, we feel [the Apple Watch] will not have the monumental success of the iPhone or the iPad," says Altieri.
The short battery life and the short shelf life of Apple products, in general, was also a big issue for those surveyed: "It's going to be like the iPhone—a newer and better Apple Watch will be out each year. They won't keep their value," said one comment. "I don't want a watch I have to have paired with my phone that will be outdated in three years," said another.
Adams says this skepticism is normal surrounding a new type of technology. "What ends up happening is a lot of people are going to be naysayers, and are going to poke and prod in holes in the technology and are going to be looking for reasons to criticize it," he explains. "Ultimately, it's going to take months or years for the smartwatch industry to justify itself. Apple is prepared for the idea that this is a product they need to stand behind for the long term—it's not going to be an instant win."
After polling 819 users we received a number of responses. When asking surveyees if they would purchase the Apple Watch Bob's received a number of mixed responses, which you can read below.
Obsolete in 6 months – Respondent #819
Way too cute for me. – Respondent #816
It sucks and is ugly. – Respondent #759
When you have a Rolex…nothing else compares – Respondent #737
View additional comments
---
Bob's Watches is the world's first and only pre-owned Rolex exchange where consumers can buy, sell and trade used Rolex watches at a truly fair market value. Bob's believes in complete transparency and publishes the current buy and sell values for each Rolex model, allowing the company to serve as an online marketplace for those who are looking for the best deal. Devoted exclusively to the used-Rolex market, Bob's Watches prides itself on obtaining stellar results for its customers. The company's business philosophy is built on integrity and trust – which is exactly why it has become the leading online destination for used Rolex timepieces. And unlike other online watch companies, Bob's carries an actual inventory of certified authentic Rolex watches: Each and every watch at BobsWatches.com is in stock and ready to sell.