It's widely known these days, that Aurel Bacs—the man behind the rampant growth of the Phillips Auctions watch department—has a knack for turning just about anything he touches to gold. He's been behind the sale of what must be a dozen or more world records in the vintage watch auction scene, including the sale of the last 5 top selling Rolex watches of all time. Love him or hate him, he's had more of an impact on the current heat in the vintage watch market than any single individual of late, and the results of his latest thematic event (the Daytona Ultimatum auction) have left yet another mark on the collector scene that will be great for those with a vintage Rolex Daytona in their current collection, but a tough pill to swallow for those yet to acquire the vintage Daytona they've been recently hunting.
First things first, let's look at the numbers. The thematic Daytona Ultimatum auction held 32 lots in total, and each and every lot surpassed reserve and traded hands. Of those 32 lots, obviously some were more desirable than others (in particular the white gold ref. 6265 "Unicorn" Daytona that fetched CHF5,937,500), but still no less than 13 lots sold for over their high estimate, and only one of the 32 listings—a very generic black dialed ref. 116520—sold for under CHF100,000. What's more, four other lots other than the Unicorn Daytona ref. 6265 managed to crack the $1M mark, including a ref. 6240 with black dial, and three rare variations of ref. 6263 Daytonas including an Oyster Sotto, a "Red Sultan" dial, another peculiar ref. 6263 with rare Arabic-Indic white gold applied numerals.
While technically many of the 32 offerings in the sale are rare/collectible in their own right, the fire behind the Daytona these days is starting to get out of hand. Case and point, the Daytona ref. 16520 from 1988 that sold for an astronomical CHF187,500. That's right, nearly $200k for a basic, simple late '80s caliber 4030 Daytona with a white dial that retailed out of Iowa in 1990.
Now, we can wrap our brains around 6-figure 6263s and the like, but in the grand scheme of things this is not a rare watch, all told. Sure, this version has the early "200" calibrated steel bezel instead of 400, but otherwise there's no shortage of fine examples out there for no more than $75k. Case and point, there are a few examples of the reference listed on our website as we speak. We've seen this level of absurdity at a Phillips auction before, when a "Home Plate" Tudor Monte Carlo sold at the Paul Newman auction for $118,750, where we can't help but assume that someone got swept up in the energy of the room and ended up sadly overpaying for what was otherwise a nice example of a fairly average vintage timepiece.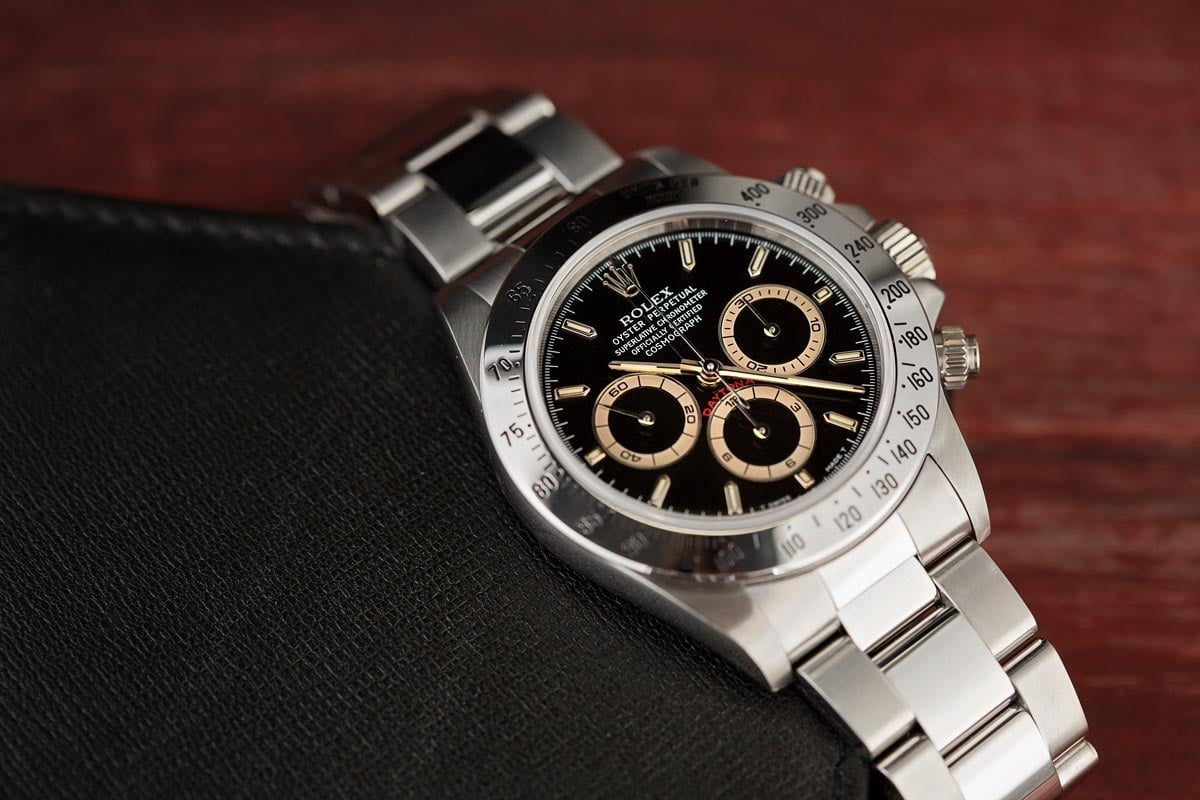 On top of this steep offering, an equally "standard" Daytona reference 16518 fitted with a seldom seen "VC&A" stamping on its dial and clasp (a reference to it being retailed by Van Cleef & Arpels) also fetched a ridiculous CHF187,500. As a comparison point, a standard 16518 model in similar condition is a sub-$20k watch, at least for now.
So the big question is, what does this all mean for you and your next Daytona? Even before the Daytona Ultimatum auction we've been seeing prices of both modern and vintage Daytonas creeping upward at a steady pace. Ever since the launch of the ceramic Daytona 116500LN, there has been more demand for this watch than Rolex will ever supply, meaning that unless your magical Rolex boutique connection can sort you out, there's a premium over retail for these models currently in production. Retailers (ourselves included) simply cannot keep the new model in stock, hence their trading hands somewhere in the range of $18k instead of their $12,400 retail price.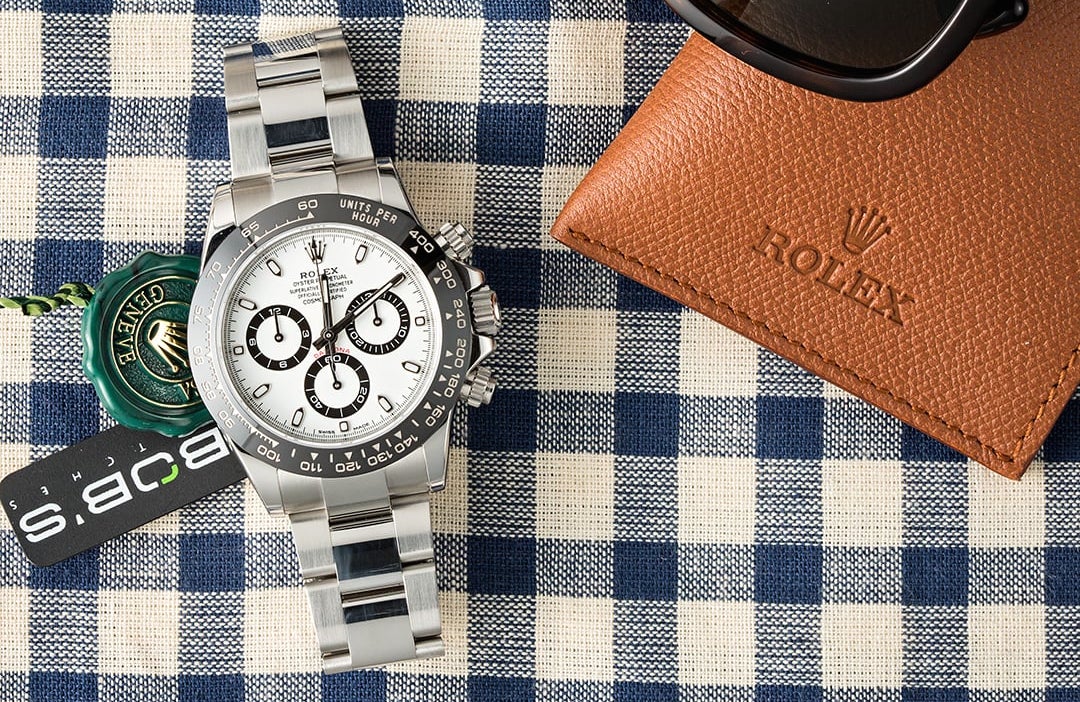 Unless something changes dramatically—something as dramatic and absurd as finding out that Daytonas cause cancer or something—this is one of those markets where we don't see the bubble bursting any time soon. Accordingly, if there's a Daytona you've been coveting that's within your means, you may want to make a move before it's too late.