One of Rolex's formative reputation-making feats was providing the stainless steel Oyster Perpetual for Sir Edmund Hillary. He wore this watch on his groundbreaking conquest of Mt. Everest in 1953. This later evolved into the Rolex Explorer collection, one of the most important and iconic sports watches in the world. Now, the legendary Swiss watch brand has inked a new wide-ranging partnership with National Geographic. It is expected to see that Rolex will support explorers and exploration.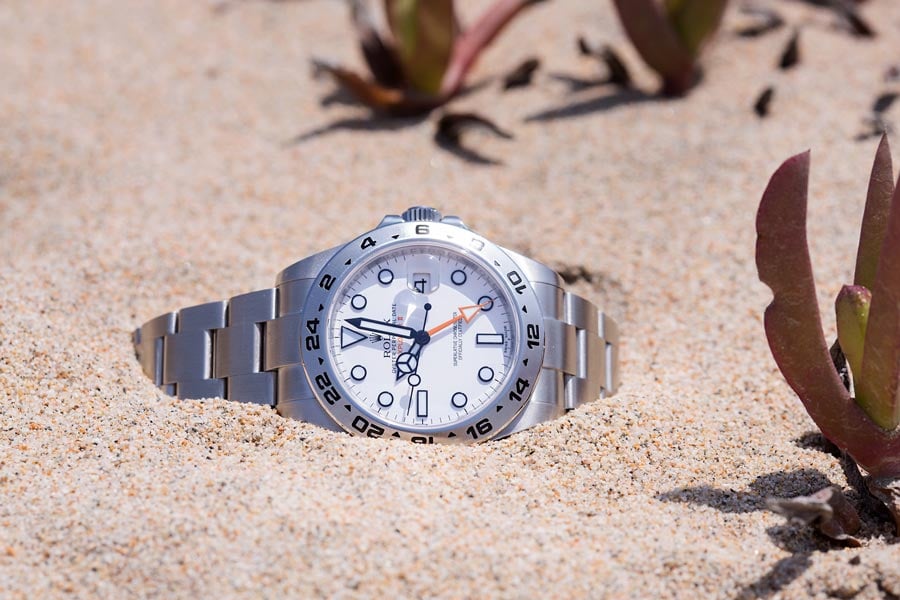 Rolex and National Geographic
The two brands have been lined since 1963 on various projects but this marks a new era in support of scientific adventures which we feel is an important part of Rolex remaining true to its impressive heritage and the legacy of founder Hans Wilsdorf. The new partnership will see Rolex invest in scientific research and exploration as well as conservation. The goal is to inspire the next generation of explorers while raising awareness of the planet's challenges.
A Word from National Geographic
"Since the 1930s, in keeping with the spirit of its founder, Hans Wilsdorf, Rolex has accompanied pioneering human adventures to the far reaches of the planet," notes Arnaud Boetsch, Director of Communication & Image, Rolex SA, "supporting those who through their vision, their courage and their drive to push the boundaries of what is possible, shed new light on the world. And Rolex watches have been essential tools for these explorers of the unknown. We have shared a vital mission of exploration with National Geographic for 63 years and are delighted to deepen our partnership as our knowledge evolves, focusing on scientific research, exploration and conservation. Raising awareness of the planet's challenges and inspiring coming generations to protect Earth and its marvels is in line with our DNA and our history."
Rolex National Geographic Explorer of the Year Award
Currently, the watch brand presents the Rolex National Geographic Explorer of the Year Award, given to "an inspiring individual who actions, achievements, and spirit personifies leadership and reflects National Geographic's commitment to making extraordinary scientific discoveries and sharing them with the world." Winners are given a specially engraved Explorer wristwatch. The new partnership could see Rolex give away more watches, especially to deep sea divers and individuals like Titanic director and underwater adventurist James Cameron. The move comes as Rolex pulls back on sponsorship of one of its most heavily branded events, the Rolex Kentucky Three-Day Event in Lexington, a key occasion on the worldwide equestrian calendar. Rolex has ended its sponsorship after 36 years, perhaps to place more resources at the disposal of the new Explorers project.