Ho, ho, horology. Come on, someone had to say it (possibly for the thousandth time this year…). Here we are, mired in the holiday season with the typical annual pressures of deciding what to buy for our nearest and dearest to show them that we love them. We live in a world where the gifts we give have at least some effect on the relationships we keep, so I've decided to help you find something rather special for that watch-loving lunatic you know.
Obviously the ideal gift would be a new luxury watch, but part of the problem faced by those buying presents for fans of watchmaking is that many watch accessories and other things associated with the hobby are either perilously expensive or mind-numbingly esoteric. So you want to buy your friend/partner/parent/child/high-rolling pet a new strap for their favorite timepiece? To help you out, we've put together a shortlist of watch themed gifts that are sure to make any horology-lover or collector smile come Christmas morning.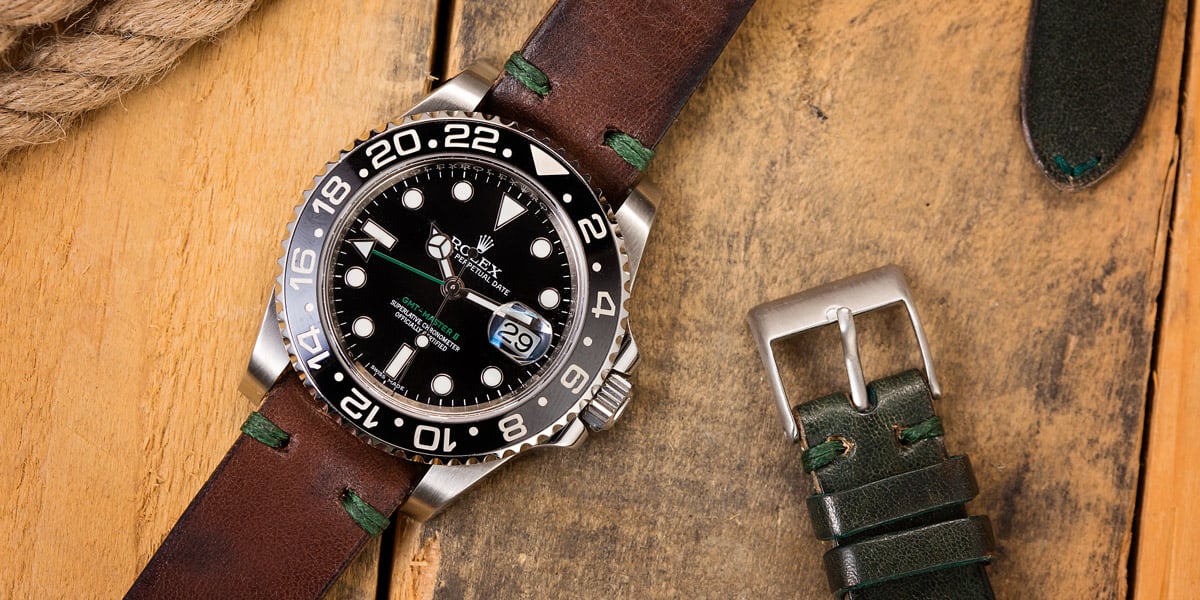 Watch travel pouch
Has your loved one's watch collection outgrown their current storage solution? Are they time of person that brings multiple watches whenever they travel? Fear not! There are several excellent options available in our watch accessories department.
With a selection of colors and textures, these rugged Italian leather pouches are the perfect complement to a frequent traveler's overnight bag. When one timepiece simply won't do, opting for a sleek and stylish mode of transportation makes sense. Your favorite watch lover need never chooses between their babies ever again.
Italian Leather Watch Strap
Many luxury watches come on matching metal bracelets, and for a number of top manufacturers like Rolex and Omega, these bracelets are some of the very best that money can buy. However, if there is anything that watch-lovers enjoy it is options, and switching up the strap or bracelet on a watch is one of the best ways to breath new life into an old and familiar piece.
Obviously, you don't want to pair a bargain strap with a high-end luxury watch; however, a premium strap made from genuine Italian leather is the perfect alternative to a metal bracelet that provides the watch with an entirely new look and feel without sacrificing anything in terms of quality. We offer a handful of Italian leather straps in various colors and sizes, each one crafted from the finest materials available – just like the watches they are designed to fit.
Art of Horology Print
Something is brewing across the Atlantic. A husband and wife duo from the Manchester area of England have started a small, home-based business producing high-quality art prints inspired by some of the most popular watches on the market. Expert penmanship, top-notch customer service, and eye-opening affordability put the products created by Art of Horology at the top of my list.
Better still, if you have your eye on a birthday or anniversary in a few months' time, you can even commission special, one-off illustrations should your loved one's favorite timepiece not be available as standard. It might be too close to the big day to get a custom print turned around in time for Christmas (because, by all accounts, business is booming and the couple is up to their eyeballs in postage labels), but it is worth reaching out to ascertain lead times.
Baselworld tickets
It seems a common dream amongst watch lovers to jet off to Switzerland for a few days in the Spring, to take in the sites, sounds, and supreme opulence of Baselworld. While provisions for the public are not that numerous or refined, the spectacle of this annual mass migration is truly something to behold and an absolute must-attend event for any true watch lover or enthusiast.
And with the industry in a state of flux, and Baselworld's future in doubt, this century-old event may not be on the calendar forever. Treat the watch fan in your life to pair of tickets to the show, but make sure they bring a ton of pocket money – prices in Basel during the fair can be quite high.
Funky watch-related artwork by Teun van Heerebeek from Watches and Pencils
If Art of Horology's realism is not to your tastes, perhaps you'd be interested in the colorful, tongue-in-cheek world of Teun van Heerebeek. Founder of Watches and Pencils and contributor to Fratellowatches.com, van Heerebeek plies his trade in the Netherlands. Having released a beautiful coffee table book as well, the choice between art on the walls or in your hands couldn't be tougher. But we'll let you decide which one the lucky recipient would prefer – you know their tastes and a gift from this selection, which shows you appreciate their deep love of timepieces, will only serve to prove that fact beyond doubt.