It's long been rumoured that Rolex may be planning a collaboration with leading-edge technology company Samsung, and it seems that it may finally be happening.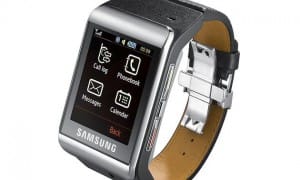 Samsung admitted that they will be releasing an Android watch with all the functionality of a standard phone, in an attempt to rival the rumoured Apple watch. They also stated that they would be working with a "very big name" in watch design to ensure that it was as stylish as their users would expect.
The trademark papers for the name 'GEAR' reveal that the watch is said to be traditionally designed, and to look like a classic watch. It's expected to have a comfortable leather strap, and a flexible OLED panel as the display. The watch can be connected to any number of devices, including Android phones, tablets and computers, and the screen will display relevant information including text messages, phone calls and social media alerts.
Samsung were keeping tight-lipped on when they'd be releasing the watch for sale, but judging by their past product launches, they'll likely wait until big names like Apple and LG have launched and release their watch just afterwards.
So would you wear a Rolex/Samsung Android watch!?