"I just want a Rollie, Rollie, Rollie" was the most popular lyric request on Amazon Alexa voice assistant in 2017.
Ayo and Teo
Ayleo and Mateo Bowles are a sibling duo, better known as Ayo and Teo, who released their hit song in early 2017. Their song, "Rolex," peaked at number 20 on the Billboard's Hot 100 chart and has now been viewed on YouTube over 330 million times. Aside from such a high volume of views, we want to take a look at the various Rolex watches that they wore in their music video.
We often see newcomers rise to the top, seemingly out of nowhere. But, most of the time, these people have been already been working hard on their craft for years. This was the case with Ayo and Teo, who are self-taught dancers and have been dancing for most of their lives. They have been featured dancing in music videos for famous artists, like Usher and Chris Brown. Now they have a music video of their own. "Rolex" was inspired by a trip to the mall, where they were mesmerized by the Rolexes they saw in various styles and colors.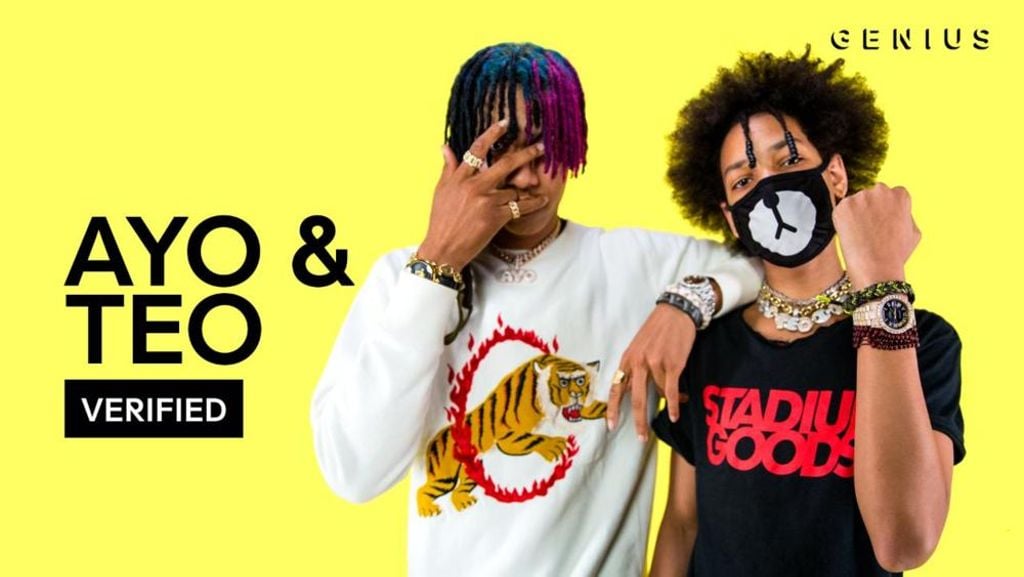 Ayo and Teo's Rolex Watches
According to Vogue, Ayo owns a Rolex that has a "sterling silver band with a 17 and 16 carat bust down diamonds." Ayo's watch is a real show stopper with its bright red dial, diamond hour markers, a diamond bezel, and a diamond-encrusted Oyster bracelet. If you're a fan of iced out Rolex watches Ayo could be a good friend of yours. His watch appears to be a Datejust that is fully customized to his very unique tastes.
Teo has a "classic yellow gold" Rolex watch that is just as iced out as Ayo's. Teo also made his watch fit his own personal style, with a dark dial and diamond Roman numeral hour markers. Teo's watch looks to be a newer model 40mm President, with a "dab of ranch," or "extra diamonds."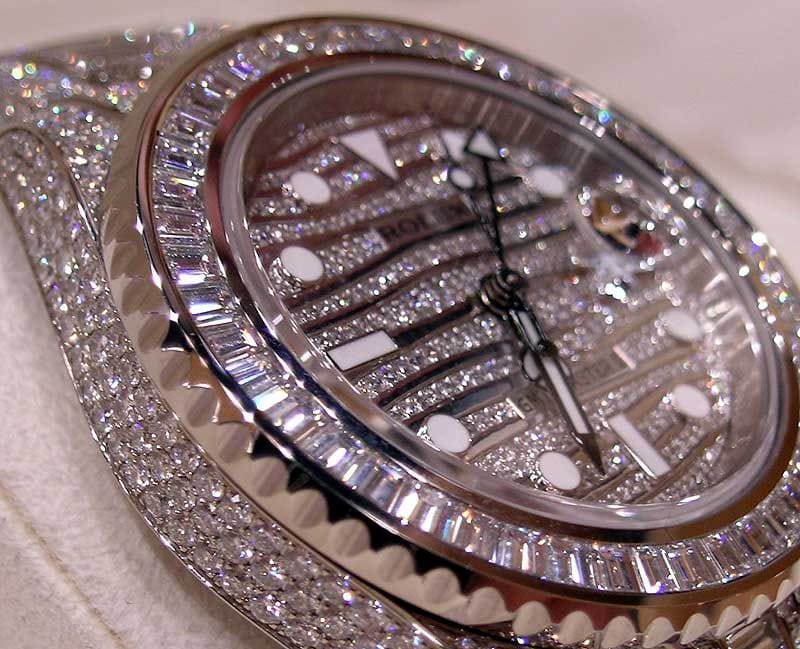 Now, many of you may have already had the thought, "wait, Rolex doesn't make any watches out of sterling silver" – and you would be 100% correct about that. At the present time, all modern Rolex watches, regardless of their specific model, are crafted from either stainless steel (known as Oystersteel), 18k gold (yellow, white, or Everose), or 950 platinum, so Ayo's Rolex is most likely a stainless steel Datejust and someone at Vogue simply has their details mixed up. However, given the high degree of aftermarket customization that has taken place on both watches, quite literally anything could be possible here.
Ayo and Teo are sure to remain trendsetters for some time, seeing that they have already started a dance challenge craze, are well versed in dancing "in reverse," and are not afraid to make bold fashion statements. We are excited to see what these brothers come up with next.