Rolex DeepSea Sea-Dweller
The Rolex Company has prided itself on developing watches to fit the specific needs of adventurers around the world. This has included the creation of watches that help men and women navigate the seas, discover treasures on the ocean floors, climb the highest of mountains, and explore untouched lands. The following are examples of how Rolex has made its mark on exploration efforts:
Deep-Sea Under the Pole: Rolex has fine-tuned the Rolex DeepSea Sea-Dweller is ideal the watch for current expedition in which adventurers are making 50 dives under the Pole. Each dive will see divers take as many photos as possible and gather important data on snow, fauna, and ice. The Rolex Deep Sea's waterproof case is idea for the freezing waters and endless depths.
Alain Hubert's Arctic Ocean Traverse-North Greenland: With the help of a Rolex Explorer, Alain Hubert explored the arctic seas for 106 days. His adventure saw him weather horrid conditions and challenging ice formations as he attempted his bold crossing. While he was never completed his trek, he still continues to explore the vast world!
Jean Troillet the Eco-Alpinist: This survivalist and globe trekker has explored ten of the world's highest peaks, while inspiring others to follow their dreams. Rolex has stood behind his adventures as Troillet has utilized the Rolex Explorer to attain his goals.
Sylvia Earle the Oceanographer. Rolex has closely followed the pursuits of scientist Sylvia Earle who has spent more than 7,000 hours underwater working to understand underwater mysteries. While endeavoring to expand humanity's understanding of the sea, Sylvia Earle depends on the Ladies DateJust to keep careful time.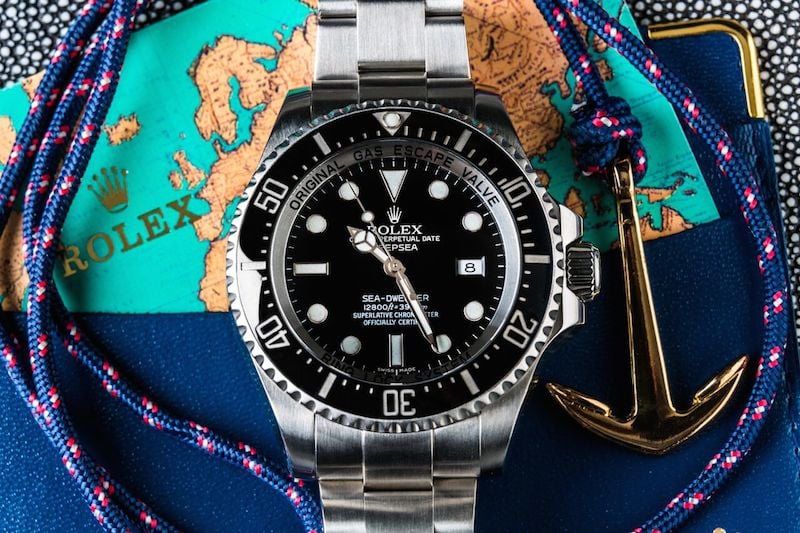 The list goes on and on!
Regardless of the adventure at hand, Rolex has worked to inspire new and used Rolex owners to push their limitations to the max. The Rolex Company was founded in an effort to pursue and inspire excellence.
In selecting a pre-owned Rolex to meet the needs of one's adventurous self, it is important to consider what goals will be pursued. Whether exploring the seas, navigating the wilderness, or climbing the highest of peaks, there is a Rolex specifically designed to help make dreams a reality.
Looking for a Rolex to help fuel your adventures? A trusted pre-owned Rolex broker can help you find exactly what you're looking for!