2019 Update: Are Watches Too Big?
It's pretty interesting to look back on trends, including the case sizes of watches. Not all that long ago, we were in the height of the 'big watch' trend; it has only been in the last few years that we have seen an industry wide movement towards vintage-inspired watches with more modest case diameters. However, despite a more recent movement away from oversized watches, modern watches are still quite a lot bigger than their vintage counterparts.
A prime example of this long-term movement towards larger cases can be seen by looking at Rolex watches throughout the years. For decades, the standard (non-sports) men's watch was 36mm in diameter, while the standard ladies watch was 26mm in diameter. The first 'oversized' 41mm Datejust watches appeared during the height of the big watch trend in the form of the Datejust II; however these were discontinued after a relatively short time in favor of the slightly more refined (but still 41mm) Datejust 41 watches.
Today, despite a slight industry-wide dialing back in terms of overall wrist presence, Rolex watches still retain their larger (yet now more refined) case diameters that were first introduced during the height of the big watch era. Today there is still a 41mm Datejust, and the standard size for the Lady-Datejust is now 28mm. Additionally, both the Rolex Explorer and Explorer II now only exist in their larger 39mm and 42mm case sizes sizes, there is a new 42mm Yacht-Master, and the smallest Rolex Sea-Dweller currently  has a case diameter of 43mm.
Vintage watches and more modest case sizes may be making a comeback, but Rolex seems to be sticking to their larger case sizes. Read on for another look at a piece from 5 years ago, back when everything was getting bigger and we were wondering if there was ever going to be a scaling back in sight.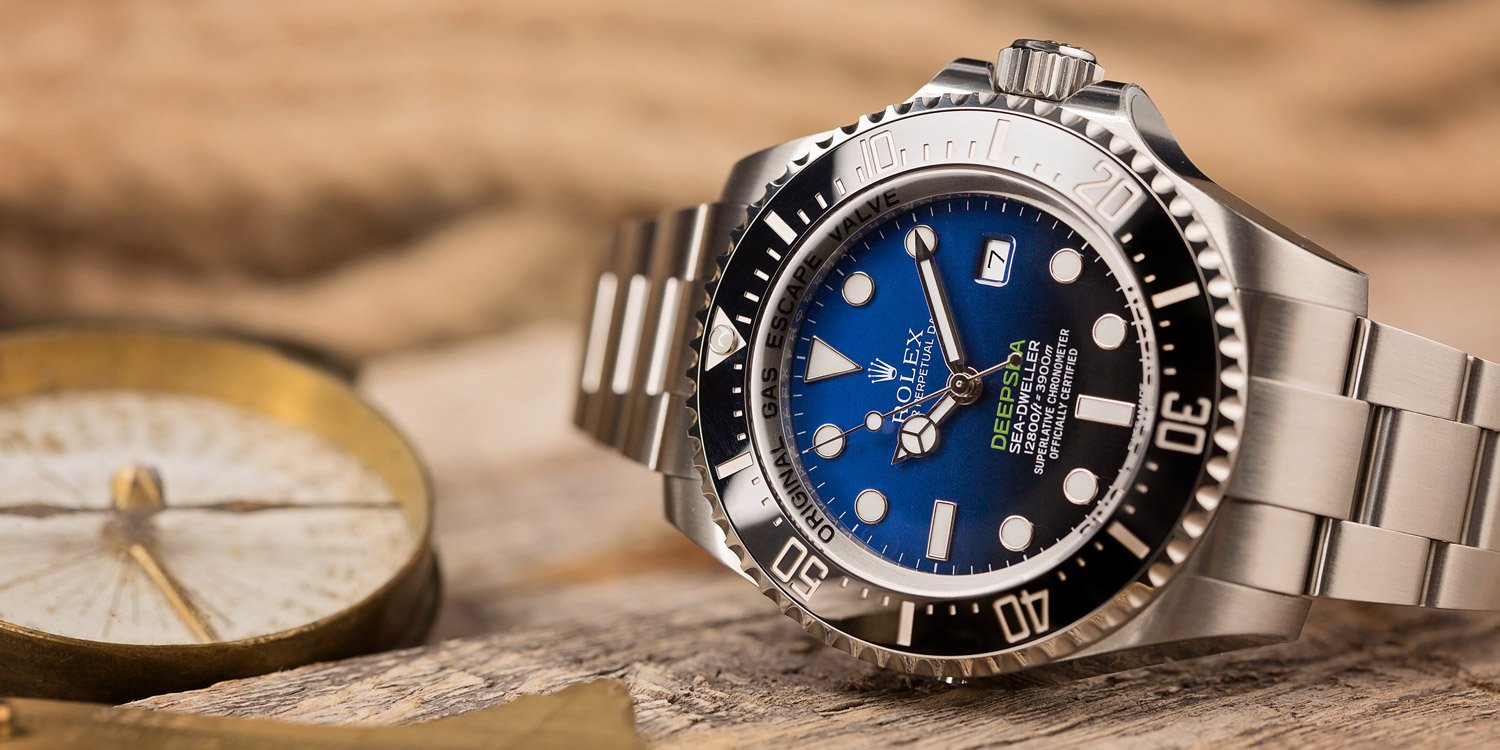 Are Watches too Big? (Original 2014 Version)
The size of watches has dramatically increased over the past ten or fifteen years. In the 1990s, the typical size of a men's watch was 37-39mm. There were larger watches before this, but they were typically sports watches, such as diving watches, that needed the extra space. By the early 2000s, the size of some watches had grown to 41-44mm. Again, by the mid-2000s the size had again grown from 45-48mm wide, with some being even larger! Though there is no official size being denoted as "too big" or "too small," watch enthusiasts tend to think of a men's watch that is 40mm or bigger as "oversized" while 40mm and under is "average."
Upward Trend
Why was there a sudden increase in watch size? Watch historians, collectors and enthusiasts seem to think that as watch case and dial designs became more complex in the late 1990s and on into the 2000s, the size of the watch case and dial increased to accommodate these luxury watches. There was also an increasing desire for the wearers to show off the artistic and decorative value of their watches. When a watch is larger it is much easier to do this. Before, traditional watches were mostly used for telling the time. Thus, it makes sense that as complications become more popular, these larger watches did as well.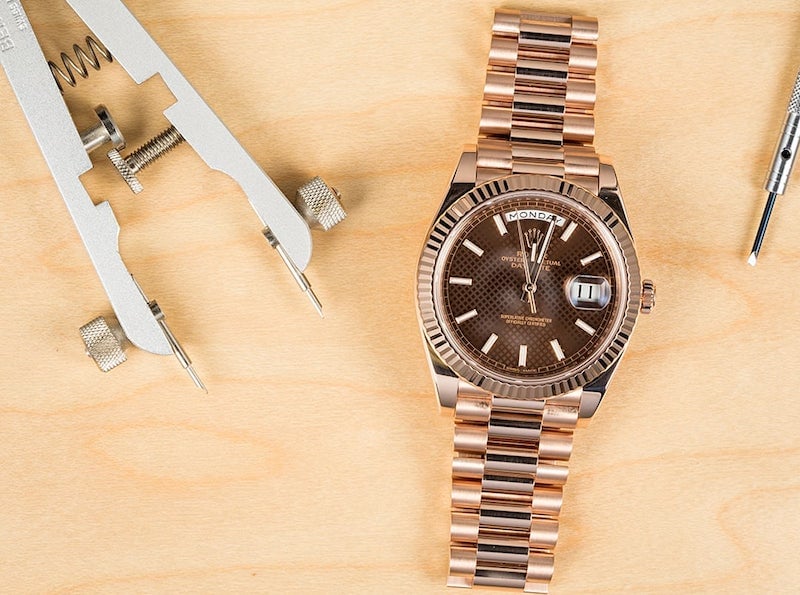 Women's watches followed the Men's watches trend and also increased in size. Today, a typical oversized Women's watch measures 36-40mm wide. Nicknamed the "boyfriend" watch, these watches mimic the adoption of an oversized shirt belonging to one's boyfriend. However, some women say they enjoy wearing larger watches because they relay dominance and security.
Finding Your Watch Size
Though larger watches have increased in popularity over the past few years, the decision to follow the trend really comes down to your own personal taste. However, there are some rules that you can use to determine if a watch is too big for your wrist, according to fashion, and if you should consider opting for a smaller size. Begin by trying on the watch to see if the lugs stick out past your wrist. Consider if your wrist is wide enough to offer space for the size of the watch. Sometimes oversized watches can be uncomfortable. Be sure to move your hand around to see if the watch's lugs poke you. If your wrist is not wide enough or if the watch is uncomfortable, you may want to consider a smaller version.