Similar to most of its time and date models, Rolex has also upgraded its collection of GMT-Master II models with a new movement, the Caliber 3285. This new-generation movement replaces the Caliber 3186. But what exactly are the differences between these two self-winding Rolex GMT movements? Let's take a closer look at the Rolex Caliber 3186 vs. Caliber 3285 to find out.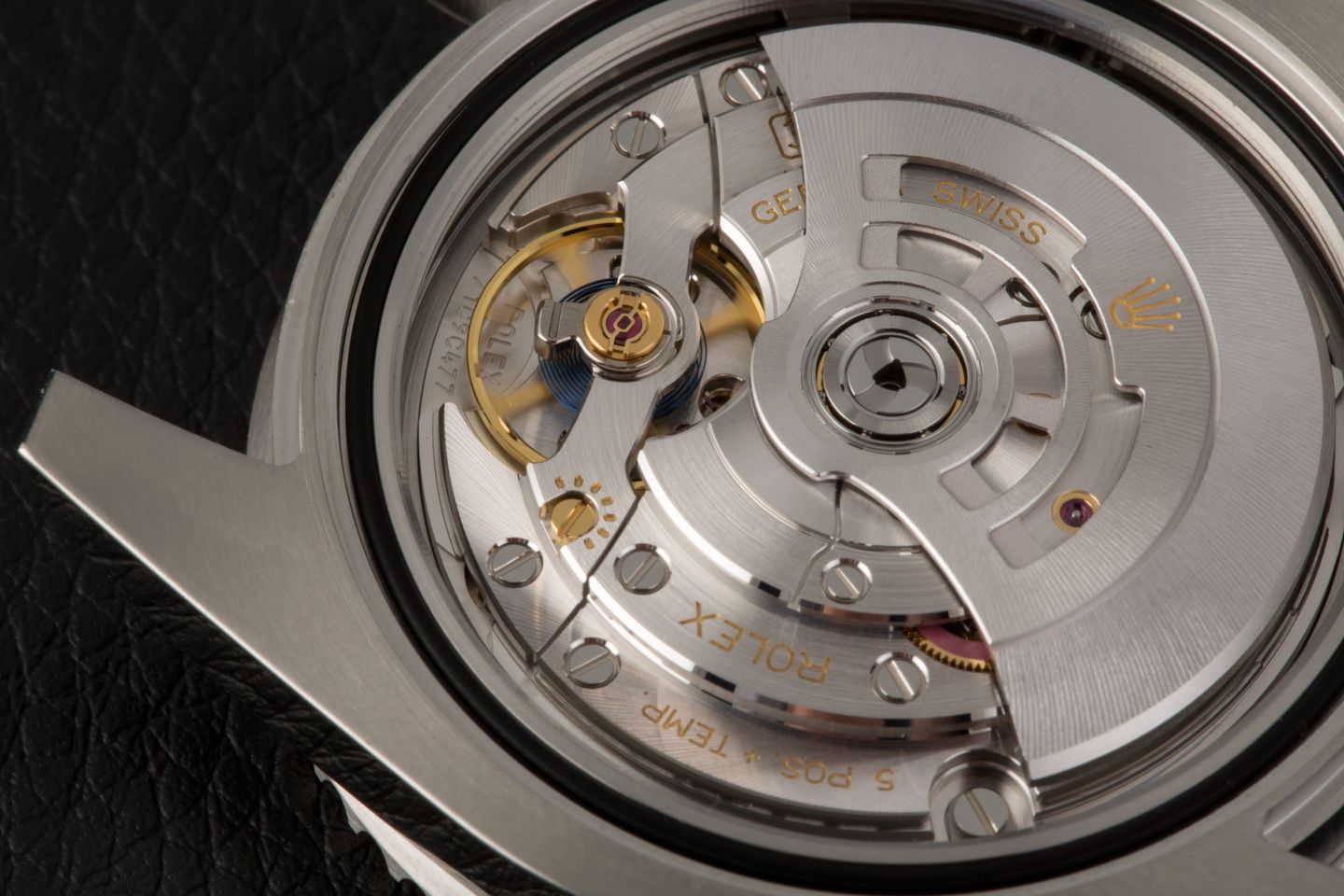 History And Evolution: Rolex Caliber 3186 vs. Caliber 3285
The Rolex GMT-Master II is what collectors and enthusiasts often refer to as a "true GMT" watch. Although GMT watches always display two time zones, true GMT watches have an independently adjustable local hour hand. What this essentially means is that the 12-hour hand can jump forward or backward in one-hour increments, without disrupting the rest of the watch – exceedingly convenient when you travel often and need to change local time regularly while keeping reference (home) time the same. 
Caliber 3186 made its debut in the then-new yellow gold GMT-Master II ref. 116718 at Baselworld 2005. Like all of its predecessors since the initial release of the GMT-Master II 1983, Caliber 3186 also features an independently adjustable 24-hour hand to indicate a second time zone and operates at a frequency of 28,800 beats per hour. 
However, new to the Caliber 3186 was the blue Parachrom hairspring. The blue Parachrom hairspring is not only anti-magnetic but it also offers better resistance to temperature swings, and according to Rolex, it is up to ten times more accurate than a traditional hairspring when subjected to shocks. While Rolex introduced the Parachrom hairspring in 2000, the enhanced blue Parachrom hairspring was unveiled in 2005 in Caliber 3186. It gets its distinct color from a patented surface treatment process that reinforces long-term stability. Caliber 3186 offers a power reserve rating of 48 hours. 
New to the scene is Caliber 3285, which Rolex introduced in 2018 fitted inside the new steel GMT-Master ref. 126710BLRO, Everose gold GMT-Master II ref. 126711CHNR, and two-tone Everose gold and steel GMT-Master II ref. 126715 CHNR. With 10 patents to its name, Caliber 3285 offers an improved 70-hour power reserve, thanks in part to its new highly efficient Chronergy escapement (+15% efficiency) and high-capacity barrel. 
Moreover, Caliber 3285 is equipped with Paraflex shock absorbers for improved durability. Like all Rolex watches since 2015, Caliber 3285 guarantees a precision rating of -2/+2 seconds per day – twice the parameters set out by COSC for a mechanical chronometer wristwatch. Since its launch, Rolex has rolled out Caliber 3285 to replace 3186 entirely; and now all current-production GMT-Master II watches run on the new movement. 
Quick Specs: Rolex Caliber 3186 vs. Caliber 3285
Caliber 3186 and Caliber 3285 are both COSC-certified automatic movements that offer the following functions: center hour, minute, and seconds; second time zone via 24-hour hand; instantaneous date; and stop-seconds (hacking). They are also both in-house movements, built and developed entirely by Rolex. However, there are significant differences between Caliber 3186 and Caliber 3285 in terms of performance and structure.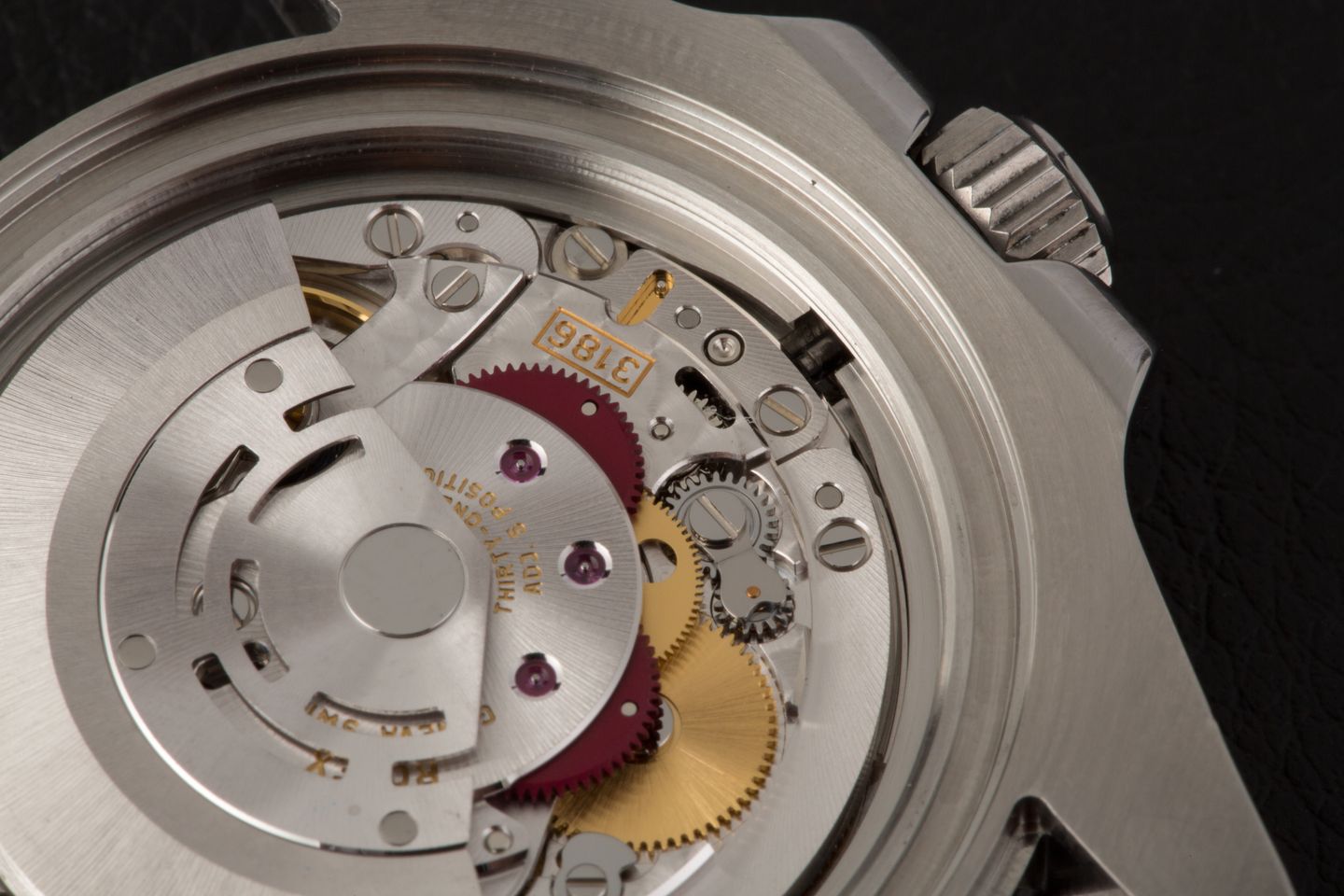 Caliber 3186
Debut Year = 2005
Power Reserve = 48 hours
Frequency = 28,800bph
Diameter = 28.50mm
Hairspring = Blue Parachrom
Escapement = Swiss Lever Escapement
Shock Absorbers = KIF
Balance Staff = Riveted
Perpetual Rotor = Axle; riveted two-piece
Barrel = Thicker barrel walls with shorter mainspring
Caliber 3285
Debut year = 2018
Power Reserve = 70 hours
Frequency = 28,800bph
Diameter = 28.50mm
Hairspring = Blue Parachrom
Escapement = Chronergy Escapement with thinner pallet stones and double escape wheel teeth (15% increased efficiency)
Shock Absorbers = Paraflex
Balance Staff = Friction-fit
Perpetual Rotor = Ball-Bearing; Monobloc
Barrel = Thinner barrel walls with longer mainspring