Over the last decade or so, Rolex has progressively offered a wider assortment of larger watches. There was the introduction of brand-new models, such as the Yacht-Master II, Deepsea, and Sky-Dweller, which all featured larger-than 40mm cases. Moreover, Rolex also launched larger versions of the Day-Date, Datejust, Oyster Perpetual, and Yacht-Master to sit alongside smaller options. And finally, Rolex fitted some collections, like the Explorer, Explorer II, Air-King, and Sea-Dweller, with larger cases entirely.
For fans of larger watches, this is good news. Yet, for others who prefer watches with more restrained proportions, bigger is most definitely not better. Thankfully, there are still plenty of Rolex watches for men with smaller wrists out there – some in the current catalog and some discontinued models. Here are a few of our top picks.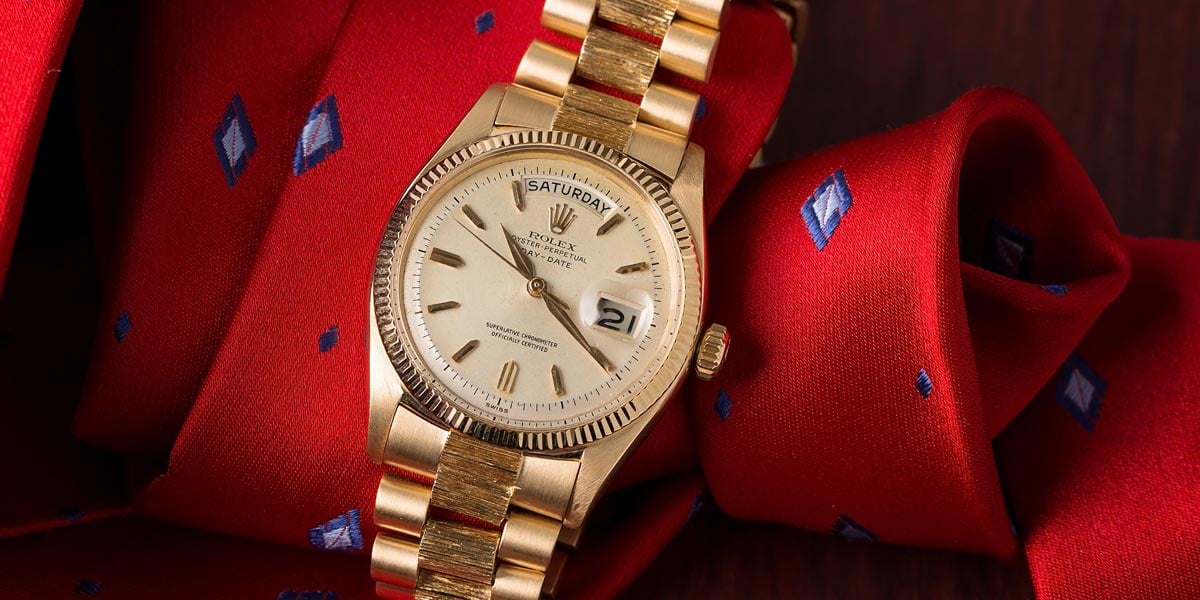 34mm Rolex Watches
If you're looking for a Rolex watch with a 34mm case, you're in luck as there's quite an assortment to choose from. For instance, there are the older versions of the Rolex Air-King, which have 34mm cases (these have since been replaced by a much larger 40mm Air-King). Although most Air-King watches are stainless steel models, there are in fact a few two-tone Air-King models as well. Furthermore, while the majority of Air-Kings are simple time-only watches, Rolex did produce one Air-King Date reference.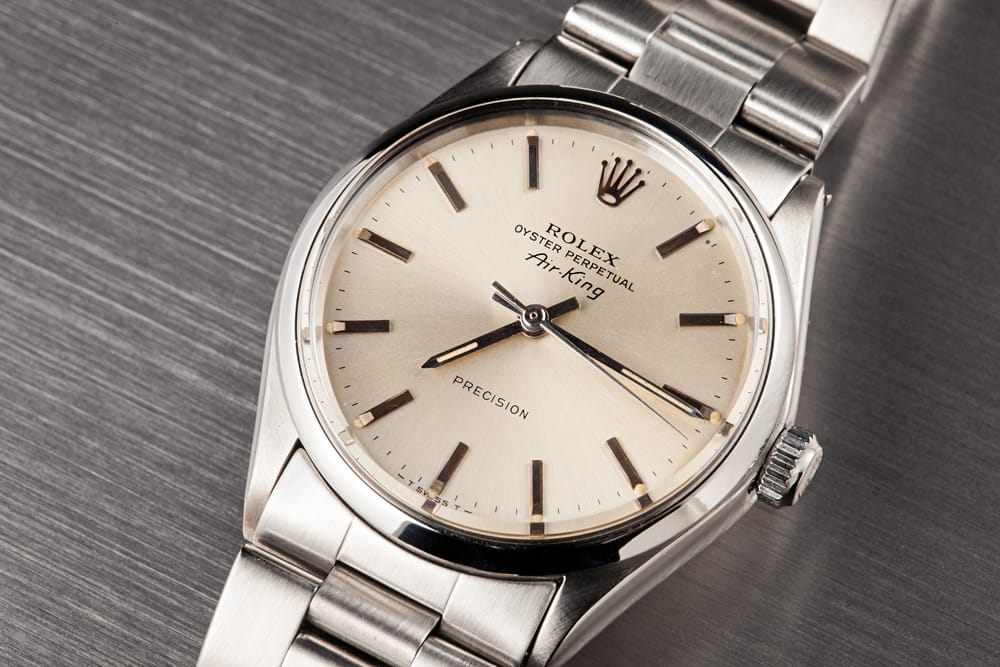 Another option for a 34mm Rolex watch is the Oyster Perpetual – the brand's entry-level time-only model. Modern Oyster Perpetual watches are exclusively made in stainless steel and fitted with Oyster bracelets, however, if you look to vintage Oyster Perpetual models with 34mm cases, you'll find options in steel, yellow gold, and two-tone steel and gold.
An alternative Rolex model that sports a 34mm case is the Date watch. Not to be mistaken for the Datejust, the Rolex Date has always been a slightly smaller version – perfect for those with smaller wrists that still want a date function on their Rolex watch. Today, Rolex only makes the Date 34 in full stainless steel or in stainless steel with a white gold fluted case. But there are also discontinued yellow gold and two-tone Date models to choose from in the pre-owned market.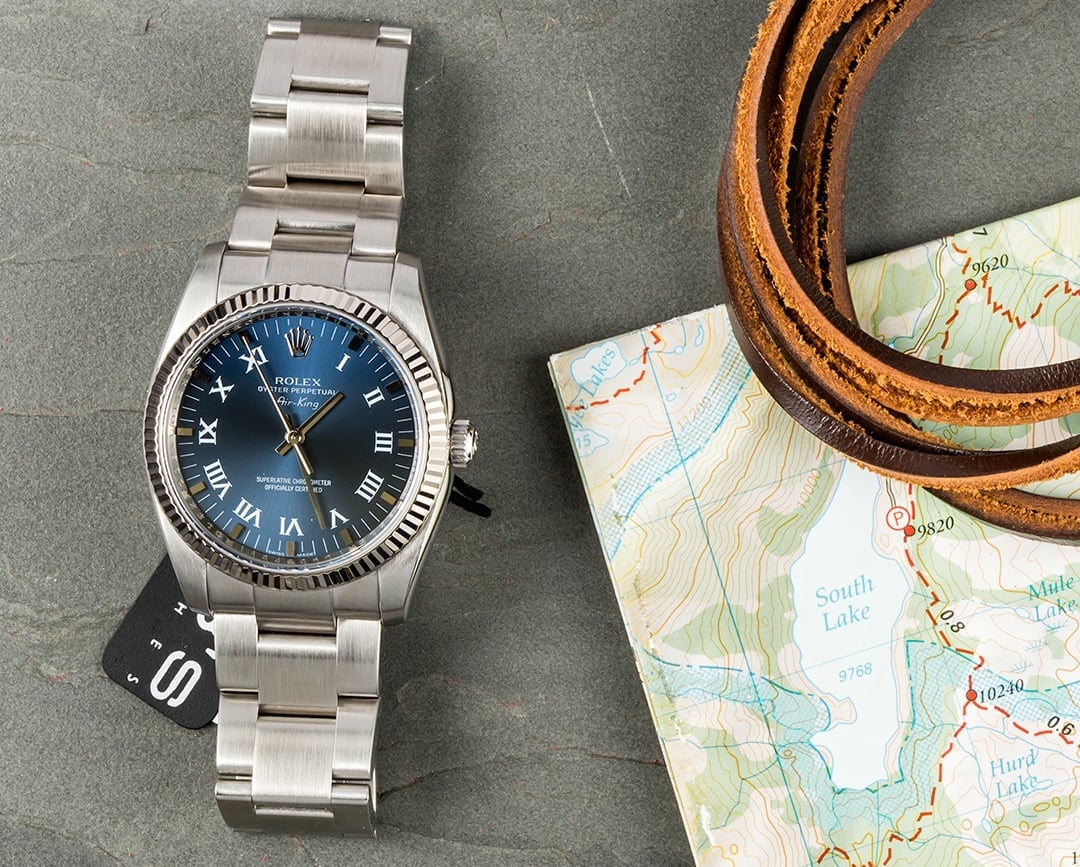 35mm Rolex Watches
For a slightly larger – and sportier – Rolex watch suited for smaller wrists, there's the mid-size Yacht-Master with its 35mm case. While Rolex no longer makes a Yacht-Master watch with a 35mm case (it was replaced by the Yacht-Master 37 in 2015), there are of course ample options on the secondary market.
Characterized by its rotatable bezel with raised numerals, the Yacht-Master 35 comes in a range of material options, such as stainless steel with a platinum bezel, two-tone steel and yellow gold, and full 18k yellow gold. Equipped with the familiar Professional style dial with lume-filled plots and Mercedes-style hands, the Yacht-Master also features a date window for added practicality.
36mm Rolex Watches
Often regarded as the sweet spot for Rolex case sizes (for most of its history), some of Rolex's most famous watch models came equipped with 36mm cases. As such, if you have a smaller wrist, you can choose from an extensive variety of 36mm Rolex watches.
For an everyday dress watch, there's the iconic Datejust 36 collection, boasting a host of material, dial, and bezel options. For example, you can go the straightforward route with a full steel version, fitted with domed bezel and a simple dial to showcase Rolex's famous pairing of time and date functions. Alternatively, at the other end of the spectrum are much dressier Datejust editions craft from gold and embellished with diamonds.
If however, you want the ultimate status watch, then the Rolex President is in order. As the Day-Date name implies, this particular Rolex includes a duo of windows on the dial to indicate the date of the month and the day of the week (spelled out in full). Rolex only makes the Day-Date President in precious metals – three shades of gold or platinum – but you can choose from different bracelets including the famed President bracelet, the sportier Oyster bracelet, or a classic leather strap.
Finally, in the 36mm Rolex watch range, there's also the (now-discontinued) classic version of the Explorer. Prior to switching to a larger 39mm case, Rolex always made the time-only stainless steel Explorer with a 36mm case – ideal for smaller wrists.
It's clear that whether you go casual, dressy, or sporty, there are plenty of awesome Rolex watches for men with smaller wrists.