Spring is in the air – the flowers are blooming, the weather's warming up, and SIHH and Baselworld are well behind us. And now that everything feels anew, it's time for your watch collection to get the same much-needed update. That's right, it's time to spring clean. But, this article isn't all about throwing out and getting new; here, I'm going to walk you through cleaning, swapping out, and refreshing your collection of luxury watches for the better. There's no better time to start than now, so let's go.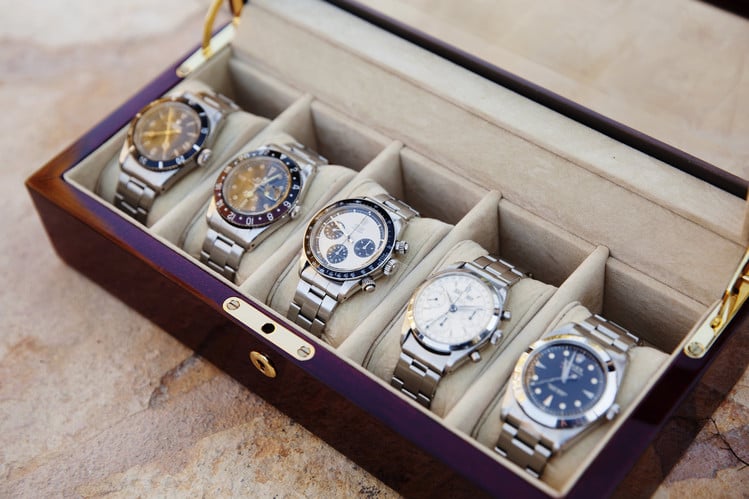 Actually clean your watches
When was the last time you had your watches properly cleaned? No, it doesn't count when you accidentally wear your waterproof watch in the shower. All your watches should be given a regular clean to maintain their condition. A lot of this you can do at home too, like washing down the case and bracelet with soapy water and a soft cloth. You can also run a q-tip along the bracelet and edge of the case to pick up any dirt or grime that's gotten stuck there. For a thorough clean, take it to your trusted local dealer or service center. But, be sure to mention whether you want to case polished or not – as some will do it standard.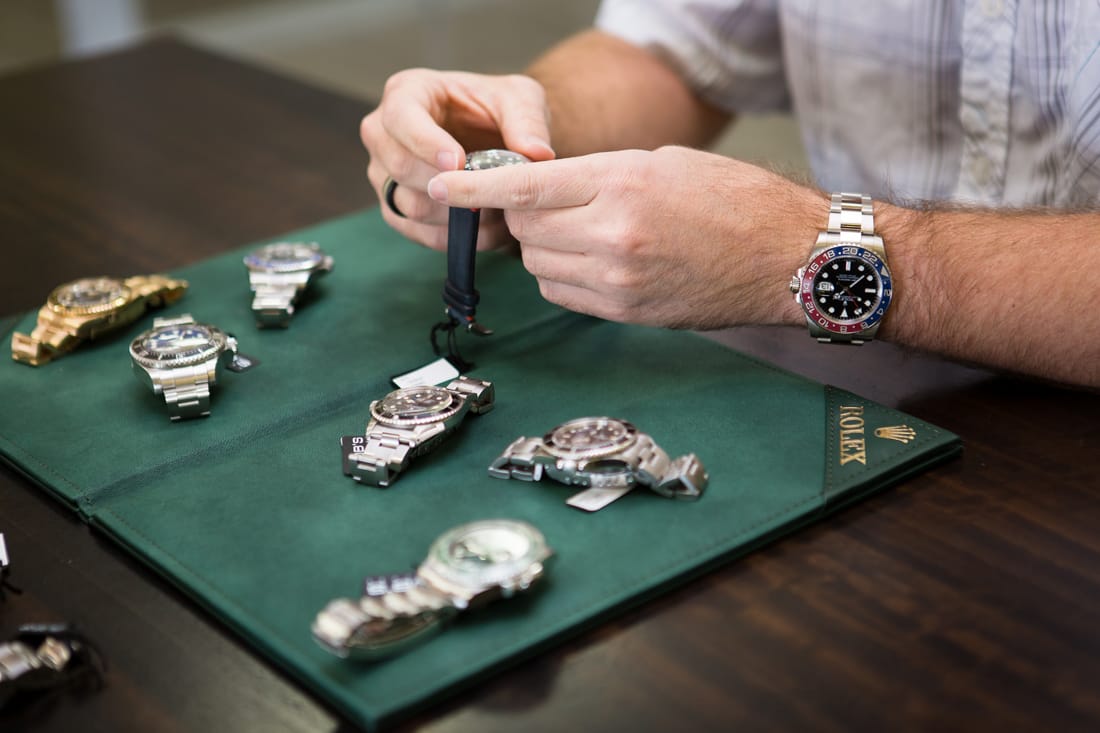 Re-organize your drawers
Now that everything is nice and clean, you can start re-organizing your watch drawer. Watches should always be kept in a clean, dry, and dark place to protect them. So first things first, take a second look at your watch drawer and consider if there's a better place at home that you can store them. For example, don't keep them in the bathroom – even the bathroom closet may be too humid. From there, it's time to start reorganizing.
Organize by Theme
If you're lucky enough to have enough watches to categorize, take pride in that. Sort your watches by type – like GMT's or tool watches – so that everything is easy to find. You can also go aesthetically – pairing yellow gold and platinum watches together, for example. Think about your lifestyle here and take it from there – there is no need to be fancy. Just ask yourself how you decide what to wear in the morning, then sort your watches accordingly. This is about making your life easier, after all. 
Move Neglected Pieces to the Front
I know I just told you to organize your watch collection by theme, but that might still allow neglected watches to sit alone in the back of the drawer. As you go through your collection and touch each watch, think about the last time you wore it. If it's been over three months, it's time to move it to the front or center of the drawer to give yourself the push to start choosing it more often. Push yourself to rotate other watches into the line up so that you can fully enjoy your collection.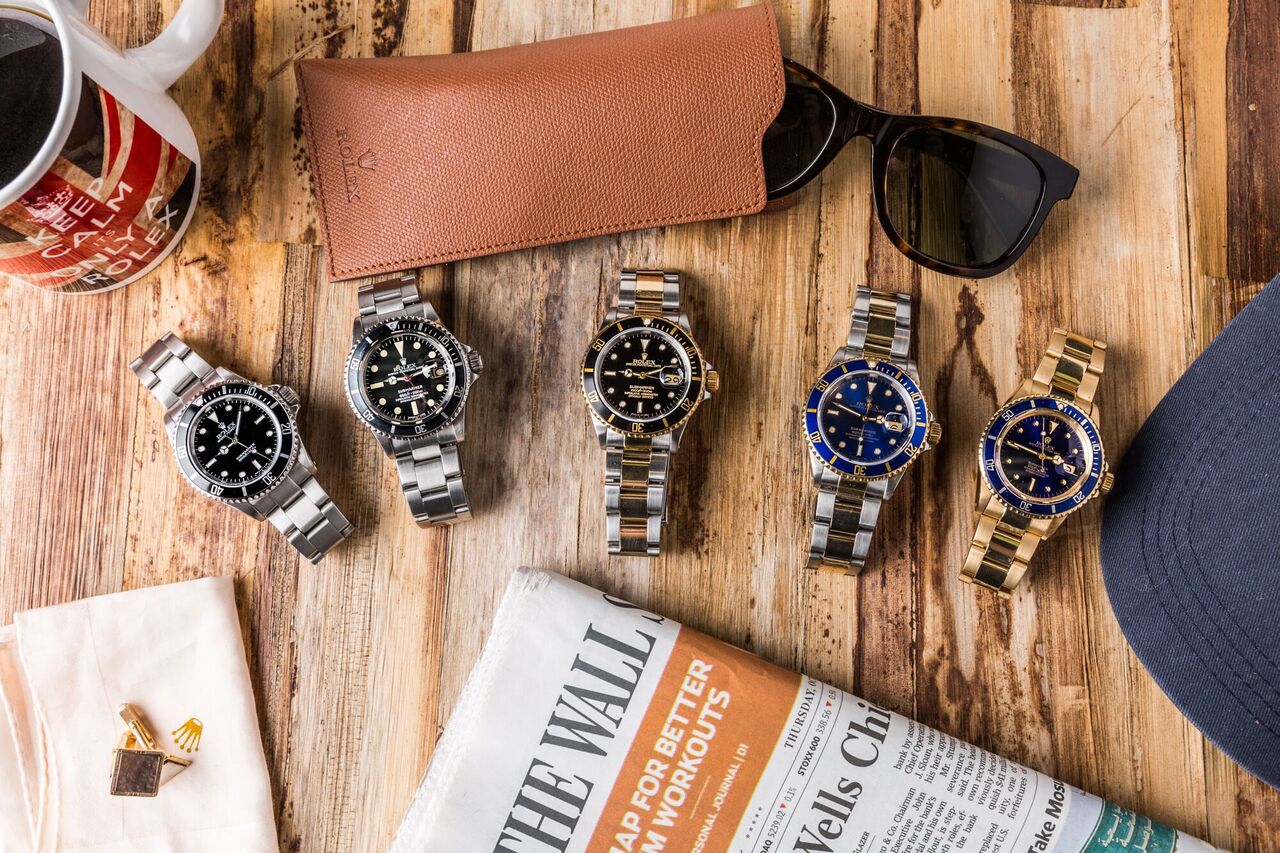 Now you can assess your collection
Organizing your drawer not only makes everything easier to find, but it makes it easier to assess your entire collection. What types of watches are you wearing most? What haven't you worn in years? What kind of watches did you used to love and now ignore? This spring cleaning is the chance to take serious inventory of your watch collection and decide what pieces should be let go.
Take note of what you're missing
Taking inventory of your collection not only allows you to see what you have, but realize what you're missing. Maybe you realize you don't have a proper dress watch for that black tie wedding this summer. Maybe you realize that you don't own a single yellow gold watch and you'd like one. Or, you could see that there's a big gap in your growing collection, a certain Submariner reference number that would really make your collection complete. Take note of what's missing from your collection – both literally and emotionally – and it will help you the next time you find yourself window shopping or browsing online.

If it hadn't seen the light of day in months or years, consider selling
Here's the hard part – letting go. If after all of this cleaning, organizing, and assessing, there is a watch (or watches) that just aren't getting worn, it's probably time to part ways. Watches are meant to be worn, loved, and adored. If it's not getting that attention, I guarantee you there's someone out there who will be more than happy to give it the use it deserves. Selling your watch isn't an easy decision, but there should be some consolation that someone out there will love that watch just as much as you did at one point.