Rolex is easily the world's most famous luxury watch brand, and Rolex watches are universally recognized status symbols that have become synonymous with success and exclusivity. However, this level of notoriety means that there can often be a lot of myths and general misinformation about this iconic company. Today we are uncovering the truth behind some popular Rolex myths so that you can separate fact from fiction when it comes to the world's most famous luxury watch manufacturer. So, let's get to the bottom of some popular Rolex myths…
Click here for our Ultimate Buying Guide on Rolex Watches.

Rolex Myth #1: Rolex Watches Don't Tick
This particular tidbit of (false) information is often thrown around when discussing how to spot a fake Rolex watch – and busting this myth is a two-fold process.
First, "ticking" watches are associated with quartz movements. The seconds hand on a quartz watch moves one position every second (for a total of 60 "jumps" every minute) and does so with an audible "tick" sound. Since most people associate quartz movements with cheap watches, they assume that Rolex never made quartz watches. That is simply false. Rolex no longer makes quartz watches, but it did in the past. Rolex quartz models include the ref. 5100 with a Beta-21 quartz movement, the Rolex Oysterquartz watches with in-house quartz calibers, and Cellini quartz watches. And all these Rolex watches certainly tick.
The other side of this myth is that mechanical watches technically also "tick" – albeit at a much faster pace, which gives the impression of the seconds hand sweeping around the dial. The self-winding calibers that power modern Rolex watches operate at 28,800 vibrations per hour, which is equal to eight ticks per second.
Rolex Myth #2: Rolex Never Made Quartz Watches
See myth #1 above. And also, check out the awesome Oysterquartz Day-Date and Oysterquartz Datejust watches while you're at it. The Rolex Oysterquartz collection is an entire range of quartz-powered Rolex watches. And they all most certainly tick.
Rolex actually spent five years developing in-house quartz calibers after the company decided to abandon the Centre Electronique Horloger (CEH) consortium. The CEH's mission was to create a Swiss-made quartz movement worthy enough for its esteemed 20-brand membership list, which included (along with Rolex) Patek Philippe, Omega, Piaget, and others. The result was the Beta-21 quartz caliber, which powered the Rolex ref. 5100 ("The Texan"), Patek Philippe 3597, Omega Electroquartz, and more.
However, Rolex eventually created its own in-house quartz movements – the Cal. 5035 for the Oysterquartz Datejust and Cal. 5055 for the Oysterquartz Date-Date. It is estimated that only 25,000 Oysterquartz watches were made in the 25 years that these models remained a part of Rolex's catalog, from approximately 1977 until 2003.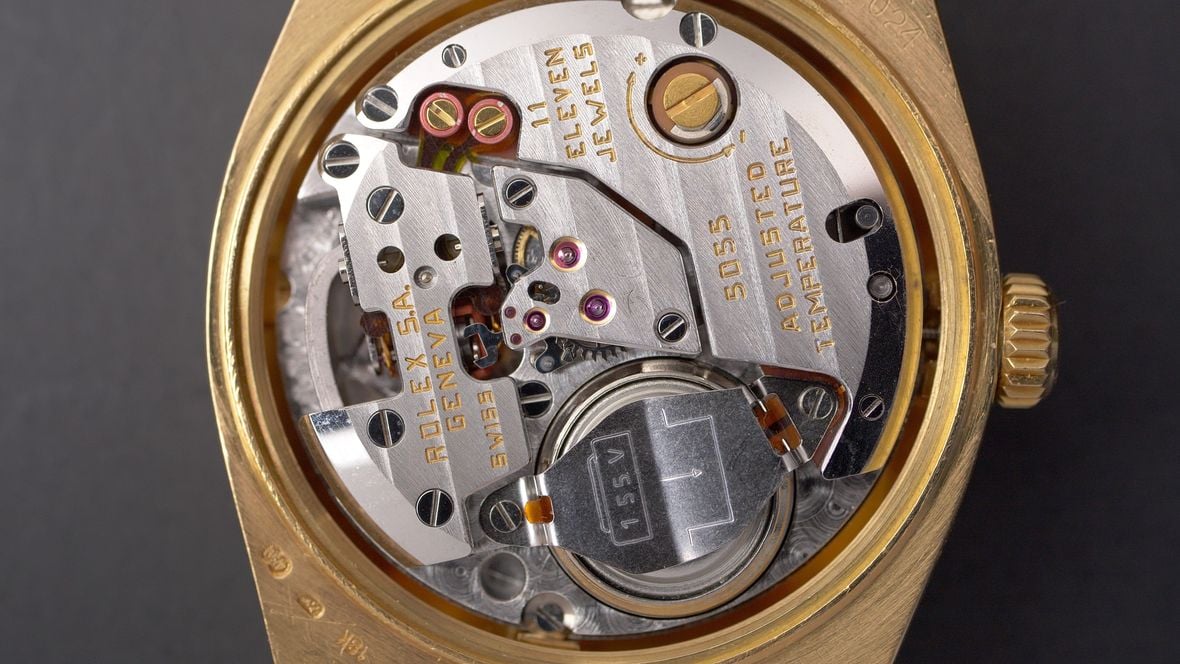 Rolex Myth #3: Rolex has American roots
Sorry to disappoint anyone draped in the Star-Spangled Banner, but this one just isn't true at all (despite the fact that the very first quartz Rolex watch: the ref. 5100, is known as "The Texan" among today's vintage collectors). Likely due to Rolex's popularity in the USA and its prominence on the silver screen, many people assume Rolex is an American brand simply manufactured in Switzerland. The truth is far removed from this false assumption.
First and foremost, Rolex was actually founded in London in 1905 before later relocating to Switzerland in 1919 when Hans Wilsdorf – the brand's founder – set up Montres Rolex in Geneva.
Secondly, and somewhat surprisingly, Wilsdorf himself was a German (a Bavarian, to be precise). Although, it is true that his love for the watchmaking craft was sired in Switzerland, which was, at the time, already regarded as the home of the timepiece.
Additionally, even from the very first days of Rolex (even before the name itself was conceived), the watches sold by Wilsdorf and Davis were Swiss Made. Therefore, despite the association with the English-speaking world, Rolex is an English-born, Swiss brand, founded by a German.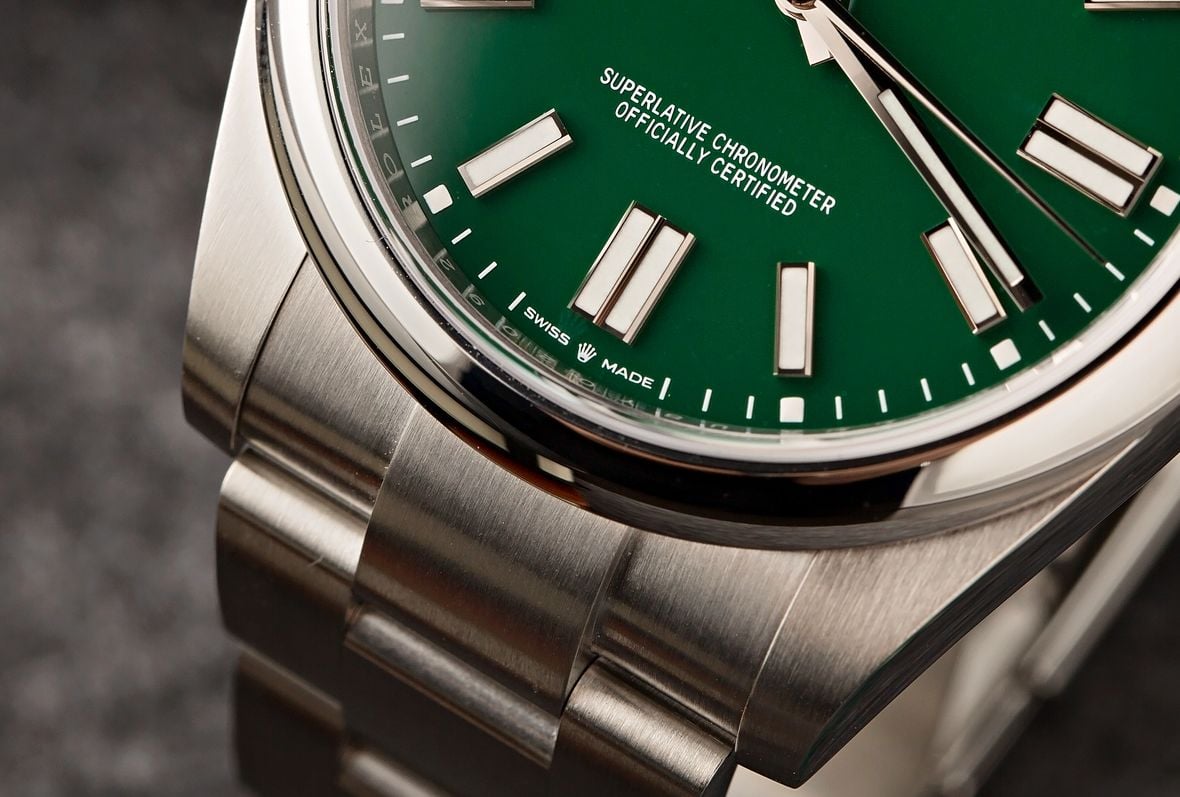 Rolex Myth #4: The Only Gold Rolex Ever Used Is 18k Gold
Yes, it's true that today, Rolex only uses 18k gold – created in an on-site foundry, no less – to craft all of its gold and two-tone watches. And yes, Rolex even has a proprietary pink gold alloy named Everose (introduced in 2005). However, this was not always the case.
If you look at vintage Rolex watches, you'll find versions in 9k and 14k gold as well. Furthermore, Rolex even made gold shell watches at one point, where the stainless steel surfaces are "capped" with a thick gold layer. These are sometimes referred to as "Golden Egg" Rolex watches by today's vintage collectors.
Both the Rolex Date ref. 1503 and ref. 15037 are crafted entirely from 14k gold, rather than 18k as stated by one of the more popular Rolex myths. Due to the different gold content of their alloys, these 14k gold Rolex watches have a slightly lighter and more pale color than their 18k counterparts.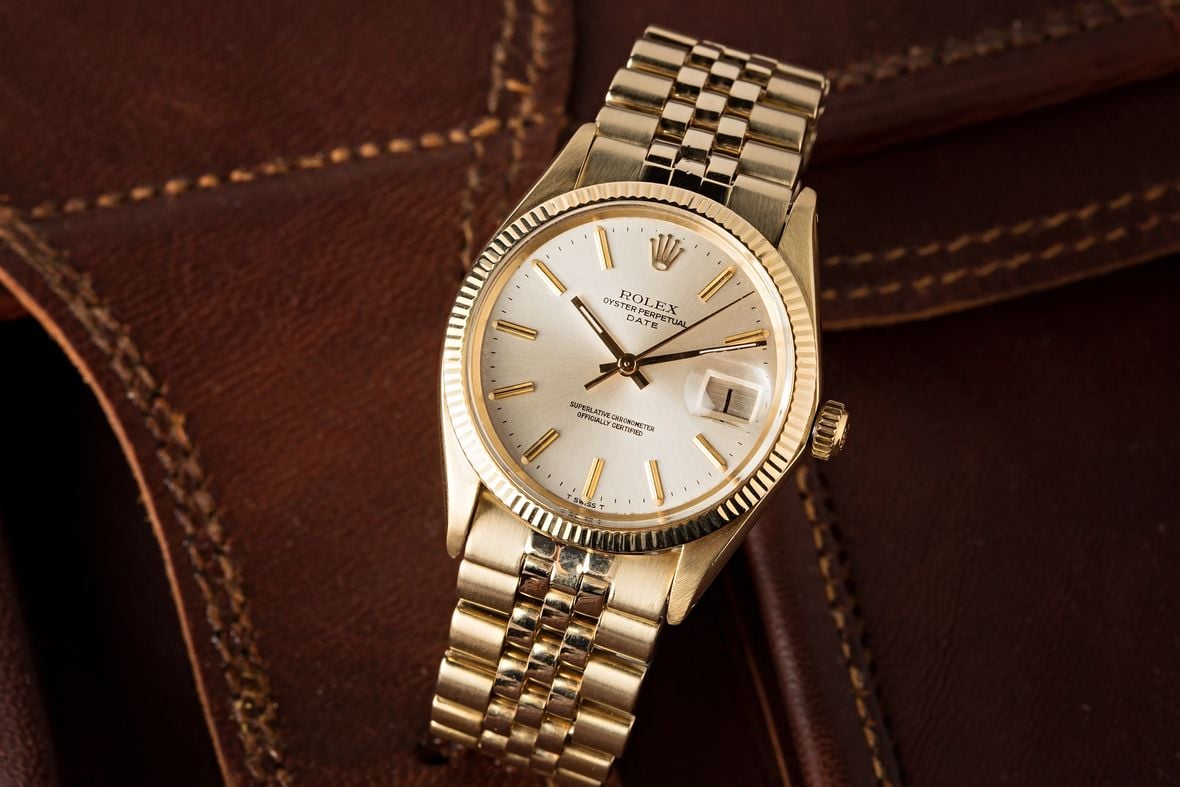 Rolex Myth #5: Rolex Does Not Make Complicated Watches
This myth comes courtesy of some watch enthusiasts who like to pigeonhole Rolex as a watch brand that makes simple, high-quality timepieces that are entirely devoid of any complications – which is far from the truth. A "complication" is any function on a watch other than telling the time. Complications can range from a straightforward date window to technically impressive chronographs to highly complex annual calendars. Therefore, Rolex certainly makes complicated watches!
Along with all the famous Rolex watches with date windows and the iconic Day-Date collection, let's not forget that Rolex boasts GMT watches, dual-time watches, chronograph watches, and moonphase watches. Plus, the newer Yacht-Master II watches feature a flyback countdown timer with a mechanical memory, and the highly complex Rolex Sky-Dweller features both an annual calendar complication and GMT functionality.
Rolex Myth #6: Rolex invented the automatic watch
Disappointingly, this one is patently untrue. Automatic watches have existed for centuries. In fact, names as far back and as famous as Abraham-Louis Breguet have a hand in their early development. That said, the difference between the automatic winding works of the pocket watches of Breguet's time and the wristwatches of Wilsdorf's era is vast.
Even so, Rolex was not the first brand to create an automatic wristwatch with a centrally-mounted winding mechanism. That accolade falls to one John Harwood, who developed it in 1924. However, Rolex can certainly be credited with refining it and turning it into something that would become the blueprint for the next generation in self-winding movements. Harwood's early mechanisms were installed in Fortis watches and enjoyed a brief period of prosperity before Rolex simply overtook the idea and made it infinitely better.
While Harwood's winding weight only traveled 300 degrees, the Rolex automatic winding masses could spin the whole 360 – hence its 'Perpetual' name – which greatly improved the winding process's efficiency and laid the foundations for the automatic-winding mechanism that we all know and rely upon today.
Rolex Myth #7: Rolex Case-backs Never Have Any Markings
Many luxury watch brands use the case-backs of their watches as a canvas to engrave logos, numbers, medallions, and special inscriptions. On the other hand, the solid fluted screw-down case-backs of Rolex watches are famously unadorned. However, to say that Rolex case-backs never have any markings is simply untrue.
For instance, flip the Milgauss 116400 around, and you'll see the words "ROLEX OYSTER" and "MILGAUSS" around the periphery. Furthermore, on the case-back of Rolex Deepsea watches, you'll spot "ROLEX OYSTER DEEPSEA" and "SEA-DWELLER 12800 ft = 3000 m" text on there. In fact, even vintage Sea-Dweller models have engravings on the back, which include "ROLEX PATENT OYSTER GAS ESCAPE VALVE" and other etchings. Rolex Submariner Milsub case-backs also had plenty of markings to identify them as military-issued dive watches. Finally, some case-backs of Lady Datejust and gold Lady President watches even have "ORIGINAL ROLEX DESIGN" engraved on them.
So while it is rare that Rolex case-backs have markings (and it could be a red flag if you're trying to determine authenticity), the blanket statement that Rolex case-backs never have any markings is simply a myth.
Rolex Myth #8: Rolex has always made its own movements
This is a big one (especially for all you vintage hunters out there. Many people assume that every movement inside a Rolex was made by Rolex. When the company was founded in 1905, Wilsdorf had no manufacturing capabilities at his disposal. Thus, he needed a supplier of high-quality wristwatch movements. He turned to the family-owned Aegler company of Biel/Bienne. For many years, Aegler supplied Rolex in a friendly manner, but in the mid-'30s, the deal became official.
Wilsdorf struck a deal with Aegler so that the company supplied only Rolex with movements. Of course, Rolex would sell some of these movements to other brands (famously Panerai) during the mid part of the 20th century, but the lion's share was kept for its own products. Surprisingly, Aegler remained a distinct entity from Rolex until it was purchased for CHF 1.2 billion in 2004. At that point, Rolex verticalized manufacture and became the juggernaut we know it as today.
Strangely, however, Rolex didn't always use Aegler movements in its watches, even after that exclusive supply deal was struck. For many years, Rolex bought in its chronograph movements from elsewhere. As such, perhaps the most famous era of the Daytona saw that famous chronograph powered by Valjoux calibers and later the El Primero movement by Zenith.
And rather than these out-of-house movements having a unilaterally detrimental effect on pre-loved prices, the opposite can sometimes be true. In fact, the most expensive Rolex watch ever sold was Paul Newman's very own, Paul Newman Daytona, which fetched a whopping $17.75 million when it went under the hammer at Phillips auction house in 2017 – and that very watch is one that features an outsourced movement.
So the next time you hear one of these popular Rolex myths, you'll know better than to believe them.