It is just one of those things that watch fans are also, more often than not, car fans. The two obsessions have long existed in parallel and appeal to many of the same sensibilities; the appreciation of exceptional engineering, the love of design that is at once elegant and functional, and (obviously) the chance to be detail-fixated nerds.
When it comes to motor racing, it is all about timing of the highest precision, so it makes sense for there to be a strong association. As a result, a number of luxury watches have made it their business to ally themselves with various motor racing legends, and there are several models which will forever be inextricably linked with some of the most famous names in the sport. Below, we will take a look at some of the biggest.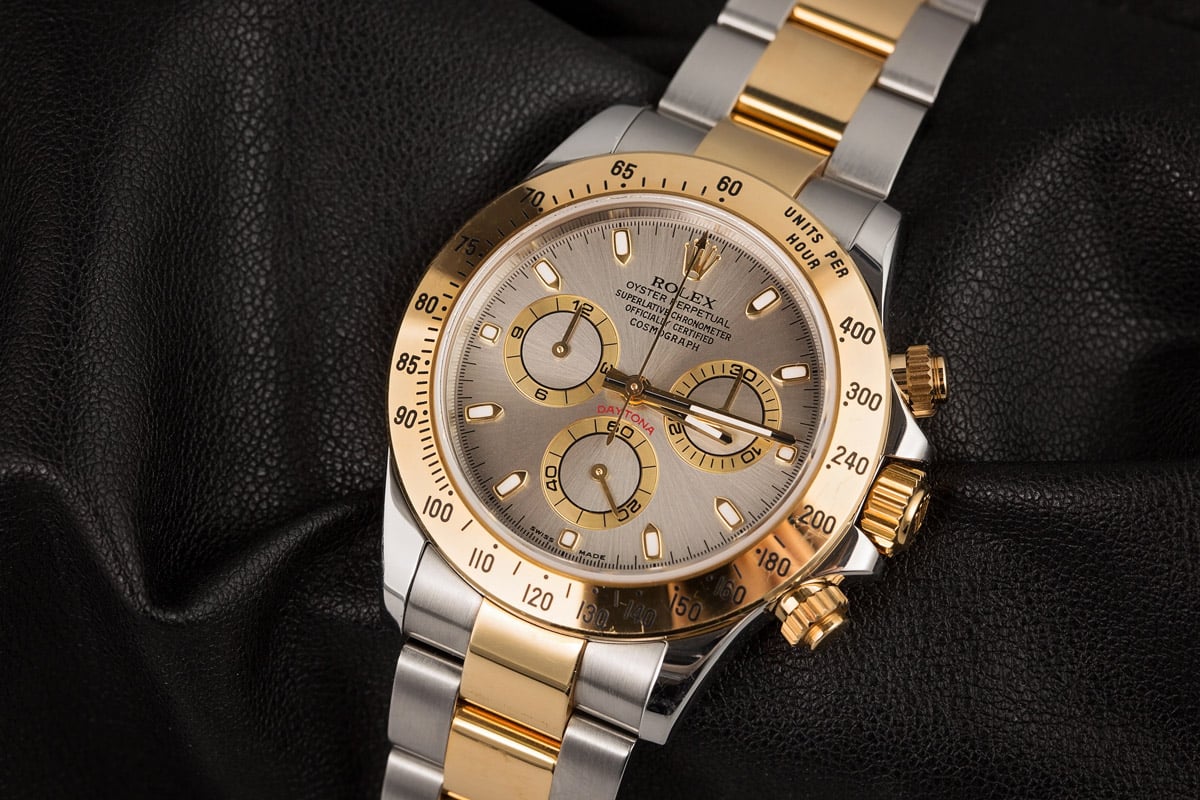 Ayrton Senna and the TAG Heuer S/el ref. S25706C
Acknowledged as one of the greatest Formula 1 drivers of all time, Ayrton Senna's relationship with TAG Heuer was a rewarding one, even if it was cut tragically short. He signed on as brand ambassador in 1991, and the first collaboration piece with TAG Heuer, the Senna 6000 was released on Friday, April 29th 1994 – just two days before his untimely death at the age of just 34 in the San Marino Grand Prix.
Since then, there have been a host of models bearing his name, but the watch with which he is most connected is the S/el ref. S25706C. Standing for 'Sports Elegance', the S/el range was among the first to be released after Heuer had been acquired by the TAG (Techniques d'Avant Garde) Group in 1985. As the one-time flagship offering, it remained hugely popular throughout the 1990s, and played a major part in revitalizing the brand following years of under investment. Reworked as the Link series in 1999, it is still part of the contemporary lineup.
Senna's preferred model of the seven different types in the S/el family was a quartz-powered digital/analogue chronograph, which included twin LED displays alongside a trio of sub-dials at the 2, 6, and 10 o'clock. Driven by the ETA 251.265, it offered timing down to 1/100th second. It was available in a variety of getups, with the F1 champion choosing a bi-metal version, featuring a steel case and gold rotating bezel framing an ivory-colored face.
Strangely, it is the bracelet which has remained the most distinctive element of the S/el collection. Made up of large, softly curving ingots, it was among the most comfortable to wear but was always an opinion splitter aesthetically. Senna himself appeared not to be a fan, opting for a modified leather strap on his, but the end links are still in evidence, in yellow gold and molding themselves into the case.
Fond of the watch though he was, Senna actually gave it away as a gift to Ron Pellat, the lead mechanic of the McLaren test team, when he left to join Williams in 1993. It was sold at Bonhams in 2007 for $69,000.
Jackie Stewart and the Rolex Daytona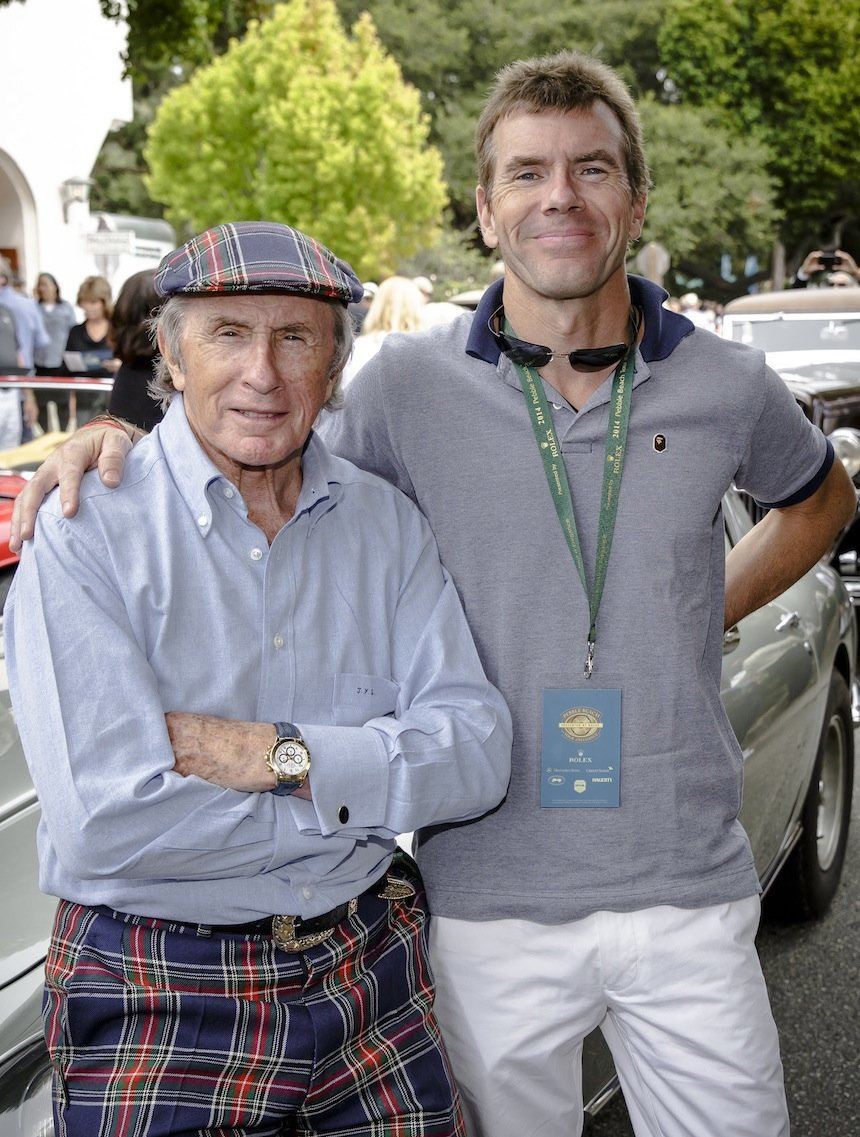 Rolex has been synonymous with the relentless pursuit of speed ever since they enlisted multiple world record holder, Sir Malcolm Campbell as their first male "testimonee" in 1935. The Bluebird pilot raced to ever greater achievements on the hard-packed sands of Wales's Carmarthen Bay, the Bonneville Salt Flats in Utah, and five times on a beach in Florida, which has since gone on to become the most iconic name in horology: Daytona.
By 1962, that beach had developed into the Super Speedway, and Rolex was sponsoring their annual 24-hour endurance event – a date in the sport's calendar rivaled only by the legendary Le Mans. To celebrate, the brand launched a new flagship chronograph, one that is now perhaps the most sought after watch of modern times.
Among the history of the Cosmograph Daytona's many illustrious fans is "The Flying Scot" – otherwise known as Sir Jackie Stewart. One of the most successful drivers in history, he too has long been a Rolex ambassador, signing up in 1968, the same year the company also adopted two other sporting greats, golf's Arnold Palmer and skiing champion Jean-Claude Killy.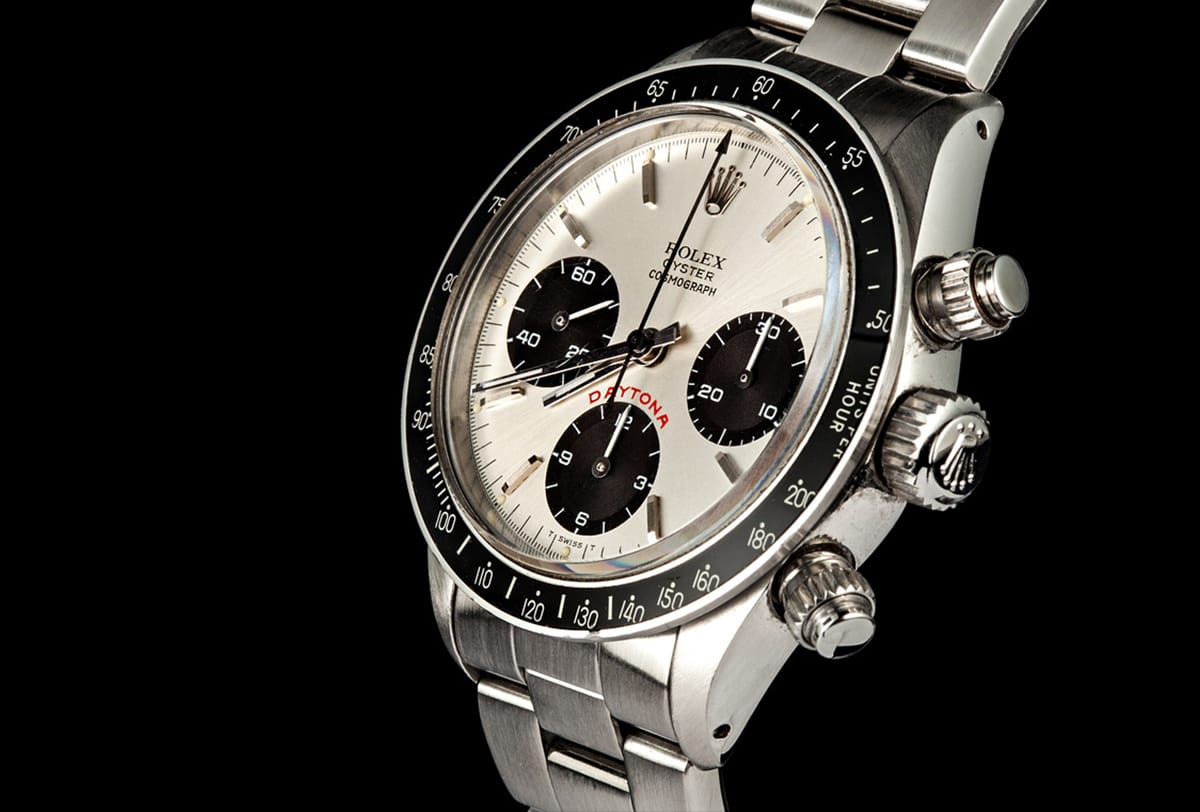 In his nine-season career, Stewart racked up 43 podium finishes, including a total of 27 wins, three of them at the Monaco Grand Prix. For each one of those, he was presented with a Daytona, and they remain his most treasured watches in a reported Rolex collection of some two dozen. In 2016, he was also presented with the newest steel model to celebrate the 50th anniversary of his first Monte Carlo triumph.
As an advocate for the brand, and for the Daytona in particular, Jackie Stewart has been an ideal choice for Rolex. A class act, both on and off the track, he has gone out of his way to promote his sponsor's products, even going so far as to have his left shirt sleeves tailored a little shorter to give a better view.
And the Daytona itself? There isn't really much left to be said. It remains the most famous chronograph in the world; one of its number, formally owned by another world-class driver, is by far the most expensive wristwatch ever sold; and while it may rarely venture into the paddock these days in its official capacity, it will always be the ultimate driver's watch.
Michael Schumacher and the Omega Speedmaster
As far as coming up with the perfect name for a motor racing watch, I think we can all agree that it is hard to beat Speedmaster. And if there is one man who can best lay claim to that same title, that would be Michael Schumacher.
Statistically the most successful Formula 1 driver ever, Schumacher is also commonly regarded as the greatest of all time. In the course of a 15-year career, he broke the record for most F1 World Championships with seven, he holds the most victories overall with 91, and he became the only competitor in history to finish in the top three in every race in a single season.
Early in his reign he became an ambassador for Omega, and the two cooperated on several racing versions of their all-conquering chronograph – a watch not short on special editions. First up was the 1996 release of a pair of steel Speedmaster Reduced models, one with bright red dial and strap, the other bright yellow, to celebrate his first year driving for Ferrari. Those was followed by a number of similarly sized 39mm pieces, each released to commemorate yet another victory in his astonishing run of five back to back championship wins.
A slew of limited-edition Schumacher Speedmaster references were released over the course of the next several years, until finally in 2005, came the Speedmaster Legend Limited Edition, which featured a carbon fiber dial and had a list of his accomplishments engraved on the bezel: 250 Formula 1 races, 68 pole positions, 91 victories, and 154 podiums.
Following a brief retirement, Schumacher returned to the sport in 2010, and actually became an ambassador for Audemars Piguet, working with them on their Royal Oak Concept Laptimer, an extraordinary forged carbon and titanium split seconds chronograph.
Sadly, any possibility of future victories on the track were ended by a skiing accident in 2013 in which he suffered a serious head injury from which he is unlikely to fully recover. However, Schumacher will always be one of motor racing's true greats, with a list of accomplishments that has never been matched.