For over half a century, James Bond has embodied sophistication, adventure, and timeless style on the silver screen. As one of cinema's most iconic characters, Agent 007 has been thrilling audiences worldwide since 1962 behind the wheel of high-tech cars, sporting countless luxurious wristwatches, and exuding charm that makes Bond the world's most famous secret agent. Sean Connery first introduced viewers to Bond's signature vodka martini, "shaken not stirred", launching a cultural phenomenon that continues today.
From Connery to Craig, the actors that have stepped into the sharp Brioni suits of MI6's most famous agent each brought their own spin on Bond. Some added more humor, others more grit, but all paid homage to Ian Fleming's master spy and his exquisite taste. More than gun barrels and spy gadgets, James Bond endures thanks to fast cars equipped with cutting-edge devices, timeless style punctuated by luxury watches like Omega and Rolex, and larger-than-life magnetism that leading men like Roger Moore and Daniel Craig perfectly captured on screen.
In this retrospective on cinema's greatest secret agent, we'll explore the watches, cars, and actors that turned James Bond into a household name as well as a timeless style icon for generations. The cars brought Bond's tech to the road, the watches added sophistication to his stealth, and the actors gave 007 his million-dollar swagger. Together, these signatures of Bond style comprise decades of movies that endure through changing times and keep fans ready for the next Bond film where we can once again escape to exotic locations in high style. So, get ready to shake up a martini, hold on tight, and get ready to explore the best James Bond watches, cars, and actors of all time.
Best James Bond Actors
In the 25 films that have been made thus far, there have been a total of six actors that have played James Bond: Sean Connery, George Lazenby, Roger Moore, Timothy Dalton, Pierce Brosnan, and Daniel Craig. Though each actor brought his unique flair to the charismatic character, the following three gents are our favorites.
Sean Connery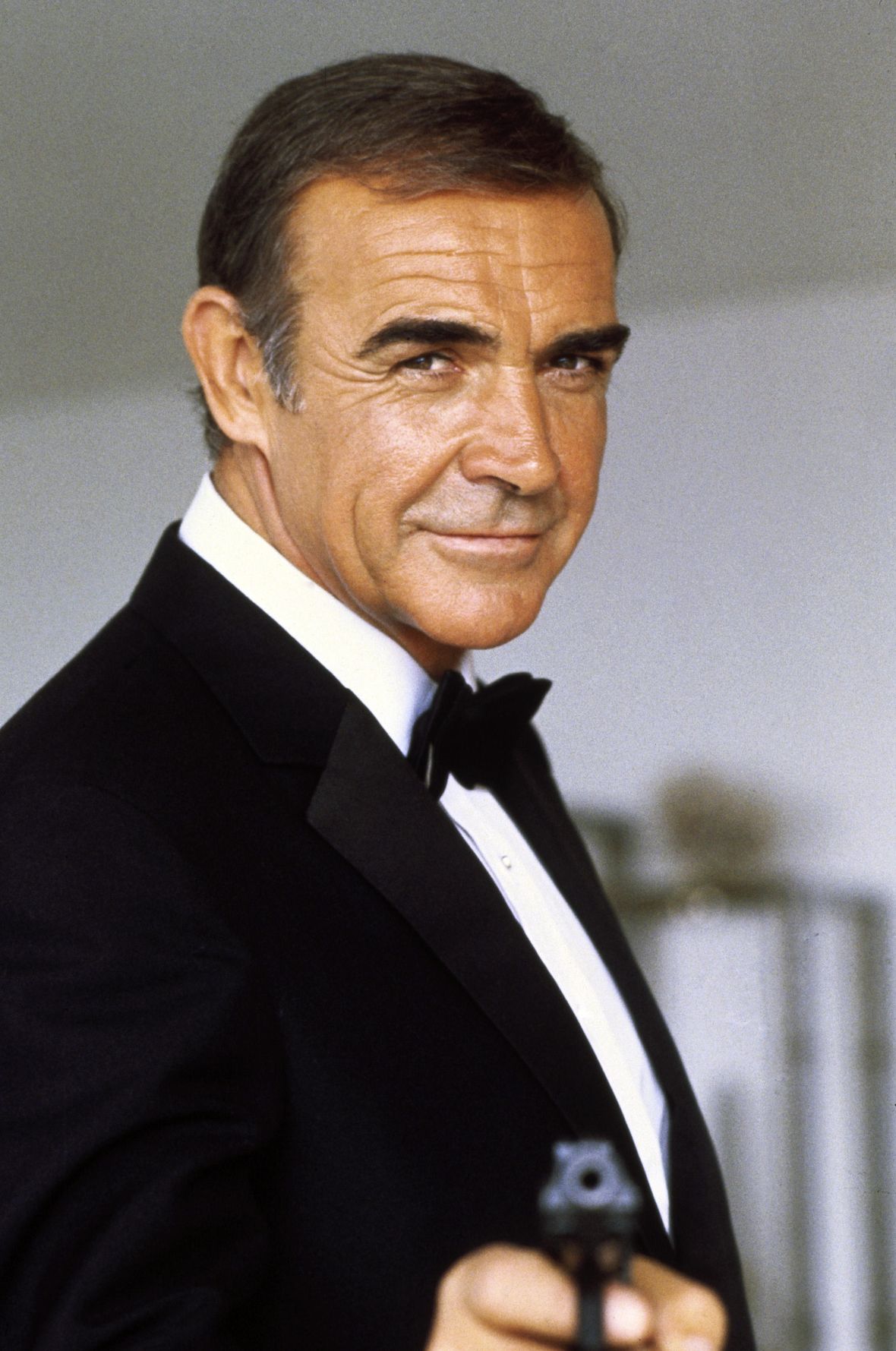 Sean Connery defined James Bond when he first brought Ian Fleming's super spy to life in 1962's Dr. No. Suave, masculine, and exuding gravitas, Connery introduced the world to Bond's signature vodka martini, weaponized wit, and lethal swagger. From Russia with Love and Goldfinger cemented Connery as the quintessential Bond with a subtle humor and stone-cold confidence that profoundly shaped the character on screen. Even as subsequent leading men put their spin on 007, Connery's portrayal became the gold standard nearly every Bond actor since has emulated.
Though he had the tough task of following Connery's act, Roger Moore brought a lighter touch to Bond without sacrificing 007's lethal abilities. Starting with 1973's Live and Let Die up until his last outing in 1985's View to a Kill, Moore added more humor and levity with a charming smile and eyebrow raise that complemented the increasingly unrealistic plots. Where Connery was cool and cutting, Moore was playful yet with the ability to turn ruthless when the mission demanded it. Moore's long run saw changes not only in tone, but the growth of wilder plot lines with crazier villains like Jaws and more absurd spy technology.
– Dr. No (1962)
– From Russia with Love (1963)
– Goldfinger (1964)
– Thunderball (1965)
– You Only Live Twice (1967)
– Diamonds Are Forever (1971)
Roger Moore
Before stepping into Bond's shoes, Roger Moore was already a familiar face, playing the debonair Robin Hood-like figure, Simon Templar, on the hit television show, "The Saint." Moore was the longest-serving James Bond, starring in seven James Bond films from 1973 to 1985. His portrayal of the super spy is often cited as more laid-back and humorous, which audiences in the 1970s and 1980s loved – and we do too.
– Live and Let Die (1973)
– The Man with the Golden Gun (1974)
– The Spy Who Loved Me (1977)
– Moonraker (1979)
– For Your Eyes Only (1981)
– Octopussy (1983)
– A View to a Kill (1985)
Pierce Brosnan
Pierce Brosnan strutted on screen as James Bond in 1995's GoldenEye and scored a defining era that spanned four feature films through 2002's Die Another Day. With his suave good looks and confident one-liners, Brosnan seemed to channel Connery's gravitas balanced with a glint of Moore's charm to deliver some of the franchise's most exhilarating adventures. Updating Bond for the digital era, Brosnan added a new dimension to the character that resonated with modern audiences hungry for 007's signature explosive action and glamour. And while others like Timothy Dalton and Daniel Craig also brought distinction to Bond in their moments behind the wheel of Bond's cherished Aston Martin DB5, each leading man owes that opportunity to pioneers like Sean Connery who gave James Bond his swaggering start on the silver screen.
Daniel Craig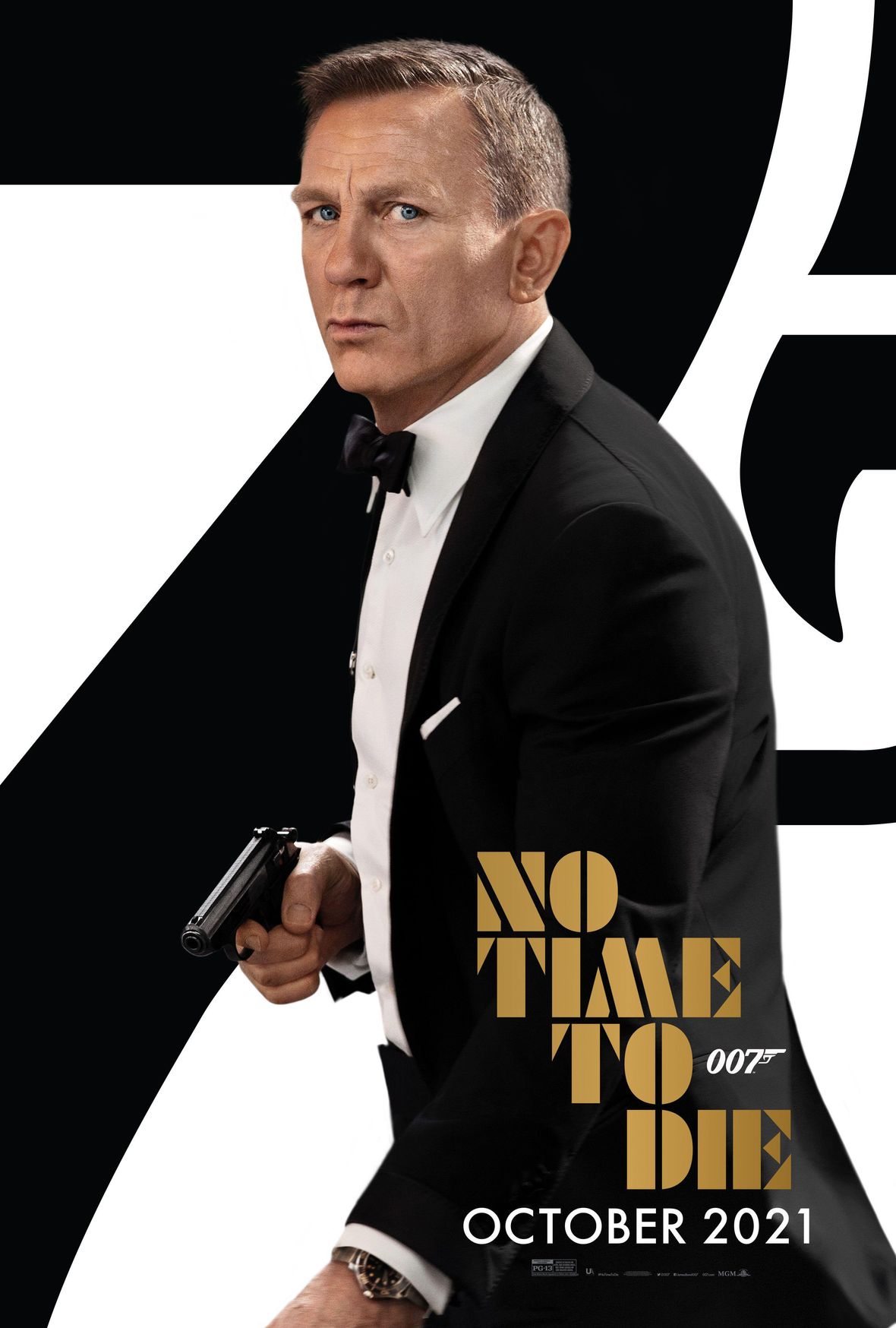 Spoiler alert: "No Time To Die" is Daniel Craig's final appearance as James Bond as he bids farewell to the franchise after starring in five films. When Craig was announced as the sixth actor that would portray Agent 007, he was met with plenty of negative press including quips about his blonde hair breaking from the tradition of dark-haired leading men. Yet, frivolous remarks didn't stop the actor from nailing the Bond character, and most critics and fans (including us) agree that his portrayal is arguably the most faithful to Fleming's original character.
– Casino Royale (2006)
– Quantum of Solace (2008)
– Skyfall (2012)
– Spectre (2015)
– No Time to Die (2021)
Best James Bond Cars
No Bond flick is complete without a fast-paced car chase, and more often than not, 007 is behind the wheel of a fantastic vehicle armed with spy-ready gadgetry. Among the dozens of memorable wheels featured in the films, the following trio of James Bond cars leads the pack.
James Bond's cars prove as essential to fulfilling missions as his trusted PPK. These vehicles combine style, speed, and an arsenal of spy gadgets that help 007 evade capture and save the world in the clinch. While Bond started behind the wheel of more mundane transport like Sunbeam Alpines, his cars steadily grew as exotic as his adventures. From souped-up grand tourers like the gadget-loaded DB5 to the sleek Lotus Elan and Esprit "submarine" car, Bond always travels in an iconic style befitting Britain's greatest secret agent.
Lotus Esprit S1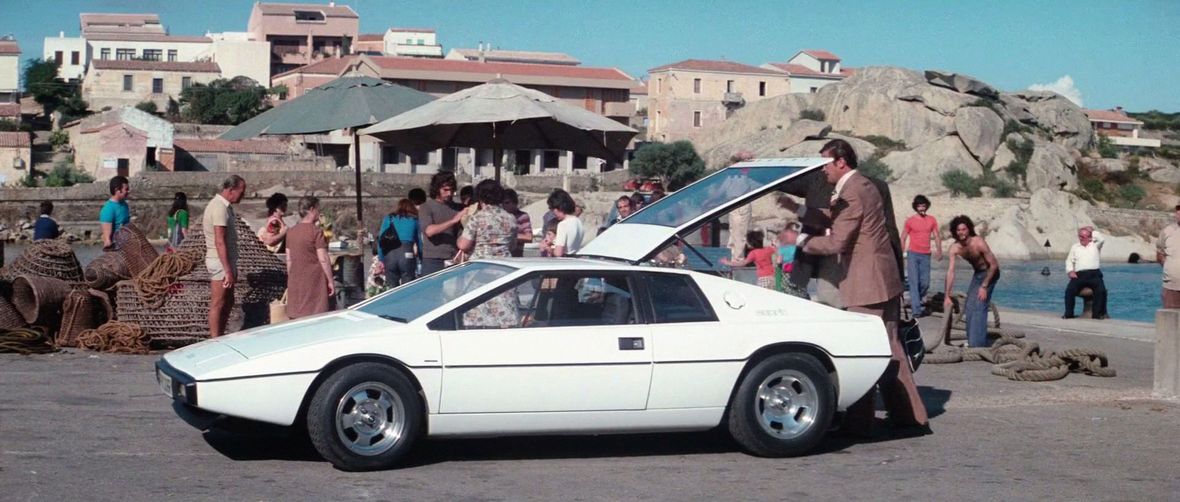 Leave it to Bond to transform a sleek sports car into a submersible, which is what took place during a high-speed pursuit in "The Spy Who Loved Me" starring Roger Moore. The aquatic Lotus Esprit dubbed "Wet Nellie" that provided 007 and his passenger underwater refuge not only gave us one of the most iconic Bond cars ever to grace the screen but also one of the most unforgettable scenes of the long-running franchise.
Bond's Lotus Esprit from The Spy Who Loved Me stands second only to DB5 thanks to one unique feature – converting underwater to a submarine. Roger Moore drove this sleek white sports car that transformed with fins and props at the flick of a switch into a submarine capable of firing torpedoes. The dual performance modes of sports car and submarine opened entirely new action possibilities for the Bond franchise and screenwriters. Between its dual functionality and role in one of Bond's most over-the-top films, this Lotus became an instant icon that still impresses fans.
Aston Martin DBS V12
The it-car of Daniel Craig's James Bond, the spectacular DBS V12 was first seen in the 2006 "Casino Royale" film and later appeared in "Quantum of Solace" in 2008. Rather than relying on a bevy of far-fetched gadgetry, the DBS V12 stands out as one of the best Bond cars due to its superb design and performance. The car even had its own fleet of stunt cars, including a modified DB9 that rolled a record-breaking seven times during a pursuit.
Aston Martin DB5
The Aston Martin DB5 is, without a doubt, the quintessential James Bond car. It made its first appearance in Sean Connery's "Goldfinger" in 1964, complete with modifications like a revolving license plate, machine guns, tire slashers, hydraulic rams, and an ejector seat. The iconic Bond car returned in "Thunderball" (1965), "GoldenEye" (1995), "Tomorrow Never Dies" (1997), "Casino Royale" (2006), "Skyfall" (2012), "Spectre" (2015), and "No Time To Die" (2021), each time upgraded with new gadgets but always retaining its stunning timeless design.
No Bond car reaches the same legendary status as the Silver Birch 1964 Aston Martin DB5 007 first deployed in 1964's Goldfinger. With armor plating, oil slick dispensers, dashboard radar system, and rotating license plates, this svelte grand tourer coupe provided Sean Connery with 250 bhp of lethal power suited for outgunning villains on twisting European roads. Its ejector seat function and front-loaded machine guns offered a range of tactical options ideal for Bond's missions going awry far from home. The DB5 endures as Bond's most quintessential car thanks to roles in six more films culminating in Skyfall's homage starring Daniel Craig.
And while too numerous to list entirely, other great Bond co-stars range from the Sunbeam Alpine in Dr. No that established Bond as a worldly driver to the graceful BMW Z8 in GoldenEye Pierce Brosnan used to tear through the winding roads of Monte Carlo. Packing insurance premiums as lethal as their gadgets and payload, Bond's cars complete his image as an agent equally skilled behind the wheel or trigger, able to expertly wield weapons on four wheels or two feet when battling nefarious villains threatening the world. These iconic cars continue captivating audiences and driving Bond style long after the credits roll.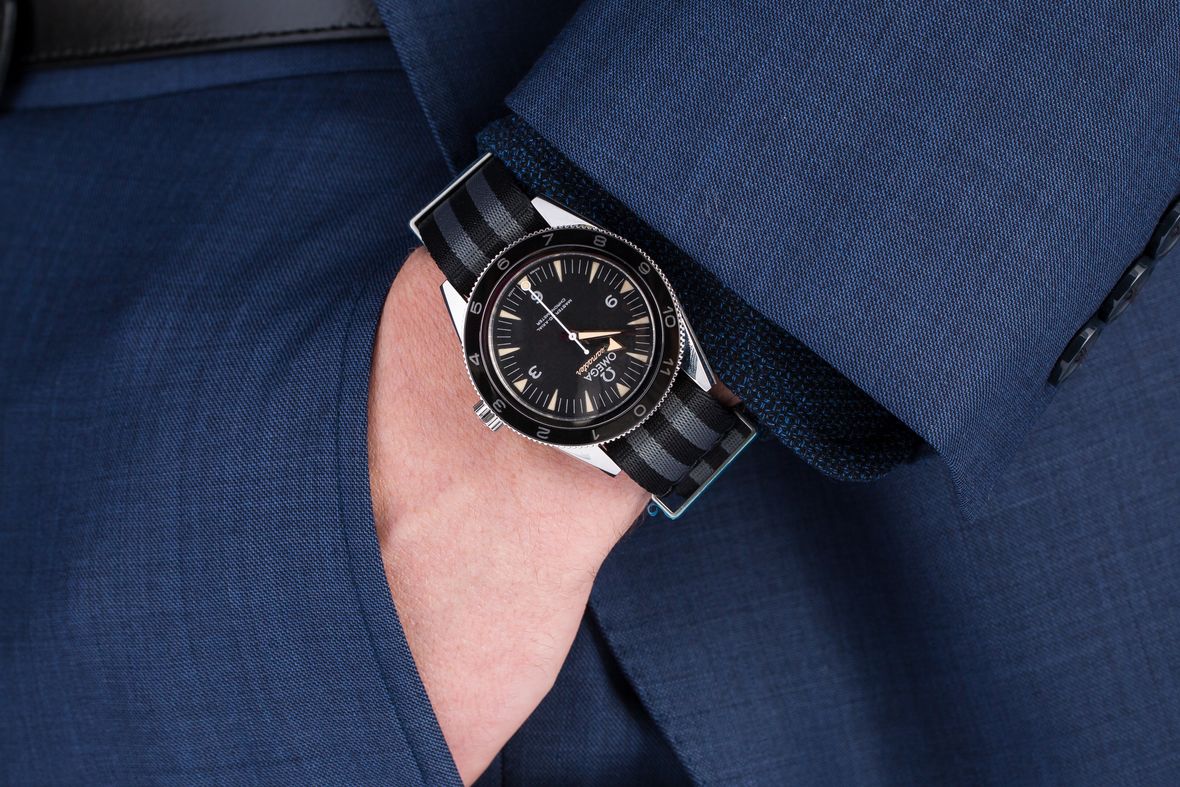 Best James Bond Watches
Ian Fleming famously wore a Rolex Explorer 1016 and in his 1963 novel On Her Majesty's Secret Service, the author wrote: "Bond surveyed his weapons. They were only his hands and his feet, his Gillette razor and his wristwatch, a heavy Rolex Oyster Perpetual on an expanding bracelet. Used properly, these could be turned into most effective knuckledusters."
Although Rolex is the only watch brand ever named by Fleming on paper, on-screen Bond has sported a slew of watches and brands throughout the film franchise, which like the cars, are often packed with eyebrow-raising contraptions, thanks to Q.
Rolex Submariner 6538 "Big Crown"
Although 007 has worn multiple Rolex watches over the decades, including several Submariner dive watches, when the words James Bond Submariner is uttered in watch enthusiast circles, there is only one true timepiece that fits the bill – the highly collectible vintage Rolex Submariner ref. 6538 "Big Crown."
Produced from approximately 1955 to 1959 and nicknamed after the oversized winding crown, this was the watch that Sean Connery wore in "Dr. No," which was strapped around his wrist via an undersized NATO-style strap. Legend has it that producer Albert "Cubby" Broccoli loaned Connery his Rolex Submariner 6538 to wear in that first film, and the watch reappeared in both "From Russia With Love" and "Goldfinger."
Shop All James Bond Rolex Watches:

Rolex Chronograph Ref. 6238
George Lazenby only played James Bond once, in the 1969 movie, "On Her Majesty's Secret Service." During the film, Lazenby wore two Rolex watches: a Submariner Ref. 5513 and a gorgeous Rolex Ref. 6238 chronograph.
The Rolex 6238 was the last chronograph model with an unmarked bezel, right before the tachymeter-bezel Daytona chronographs hit the market. As such, the Rolex 6238 is often nicknamed the "Pre-Daytona" and it's estimated that only around 2,000 examples were ever made. And Bond's Rolex Pre-Daytona ref. 6238, which was purchased by EON Productions in 1968 from Bucherer Interlaken, Switzerland, is one-of-kind as it has a customized red chronograph seconds hand.
Omega Seamaster Professional 300M Chronometer Ref. 2531.80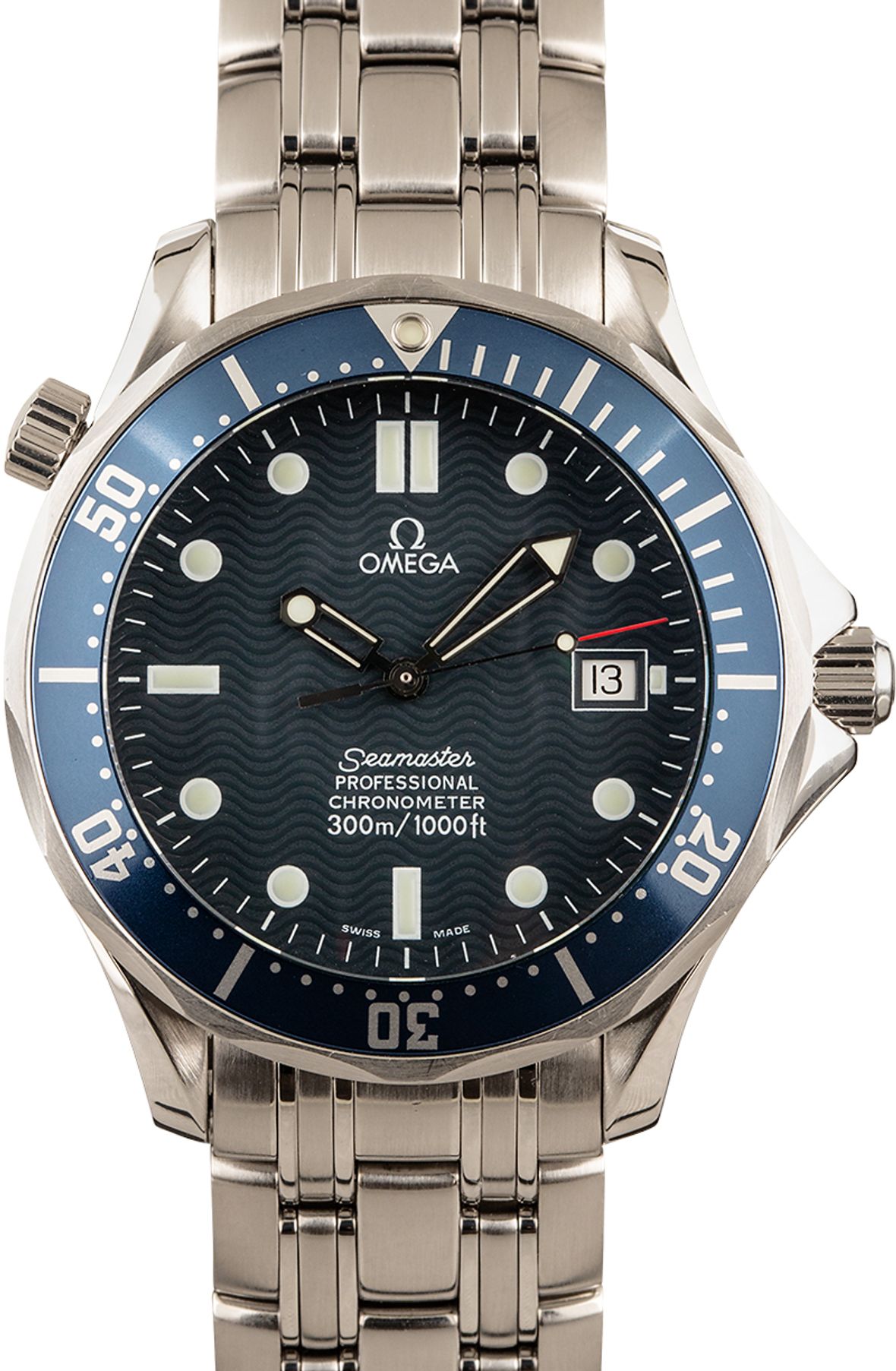 In 1995, Omega made its debut as James Bond's official watch in the movie "Goldeneye," starring Pierce Brosnan. In that movie, 007 was sporting the then-new Omega Seamaster Professional 300M steel watch with a blue bezel and dial. That appearance helped that Omega diving model, which is now known as the Seamaster Diver 300M, to become a flagship collection in the brand's lineup.
However, it's not that quartz Seamaster Professional 300M (ref. 2541.80) that's one of our top picks for the best Bond watches. Instead, we nominate the Omega Seamaster Professional Chronometer 300M Ref. 2531.80 that showed up in the following "Tomorrow Never Dies" (and every Brosnan-led Bond film after that), which features the same signature style but is powered by an automatic movement.
Omega Seamaster 300 "SPECTRE" Limited Edition
The first purposely-built Bond movie watch, the Seamaster 300 ref. 233.32.41.21.01.001 made its way from 007's wrist in the 2015 movie "SPECTRE," to the market as a limited edition release. The set is beautifully packaged in a wooden box that opens with a three-digit code (which is 0-0-7, if you happen to forget).
Omega made (naturally) 7,007 examples of the Seamaster 300 "Spectre" watch, each sporting a steel 41mm case topped with a black bidirectional rotating bezel. Plus, in honor of 007's profession, the SPECTRE Omega is kitted out with none other than a NATO-style fabric strap. Yet, for those who prefer a steel bracelet, the special James Bond watch also comes with a matching stainless steel bracelet, along with all the necessary tools to swap out the bands.
Shop All James Bond Omega Watches:

Who Will Be The Next James Bond?
Now that Daniel Craig's era in the 007 movies is over, everyone is left wondering who will be next to take on the legendary James Bond character in future films. There's no shortage of lists speculating which actor would be best suited to throw on a tux and order a shaken martini.
Whoever the next James Bond will be, we know that Agent 007 will forever be equipped with the finest cars and watches as he tackles his next mission.