A diamond might be forever, but a watch is proving both trendy and timeless for stylish, unconventional couples. Yes, it's true, people are giving and receiving engagement Rolex watches, and we're here for it.
There have been murmurs of the engagement watch for the past few years, but in 2021 the trend seemed to pick up speed with Lyst, the world's largest global search platform, determining that we should "expect to see more fine watches and the rise of the engagement watch."
If you're scoffing at the idea, remember that it wasn't that long ago – less than a hundred years, in 1947 in fact – that the British jewelry company De Beers coined the 'diamond is forever' slogan and officially declared the diamond ring as the engagement ring.
Now, times are changing and so are tastes, and we think the engagement watch has the opportunity to be more than just a fleeting trend but possibly a new, longstanding tradition.
However, it's important to note the engagement watch is taking on different shapes. More than just replacing the engagement ring, the practice has notably been adopted by women looking to propose to their male partners, and LGBTQ couples who want to forgo the traditional engagement route. There are also those getting married the second time around who want to skirt convention, while others are replacing their wedding bands with wedding watches – which, it's important to note, is different than the common practice of a bride gifting her groom a watch on their wedding day.
So now that we have established that the engagement watch is indeed on the rise, here are a few reasons why we think couples are reaching for them.
It's a Good Investment
The average price of an engagement ring is $5,500. But while engagement rings tend to hold value well, rarely do they increase in value over time. The right watch not only holds value, but can increase in value over the years, proving to be more than just a romantic gesture but a smart asset investment for couples.
It Can Still Be Passed down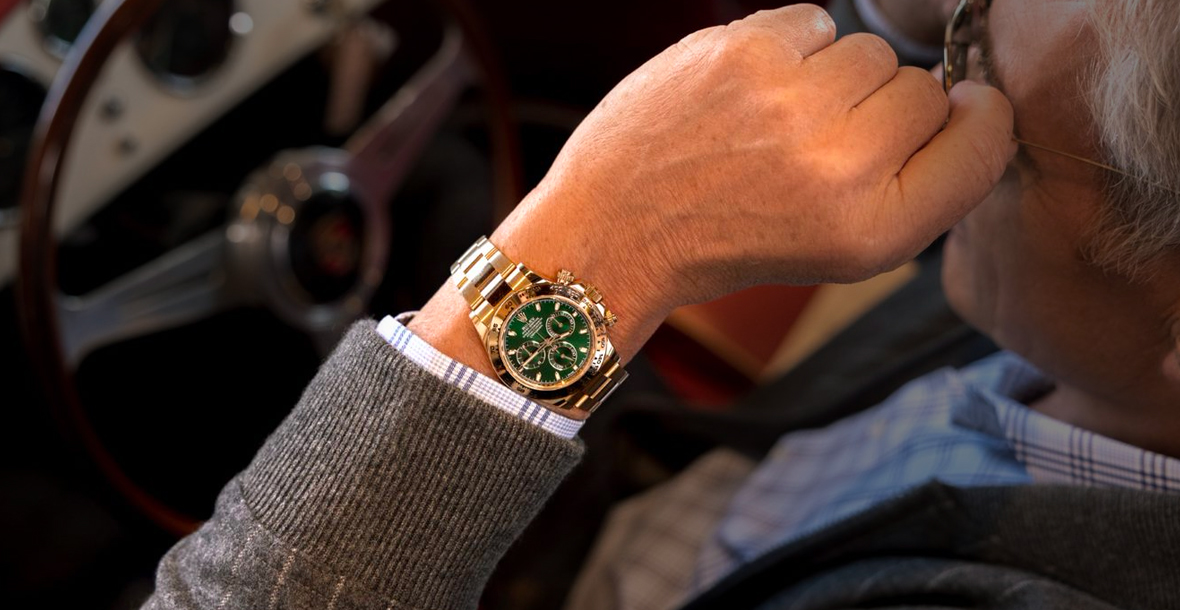 It's interesting to note that while the engagement watch trend has seen an uptick, so have other firms of engagement gifts like vacations and down payments on homes. While these are both beautiful gestures, neither can be passed down to other generations. We love that the engagement watch trend is still a very memorable object and can easily be passed on to loved ones.
It's personal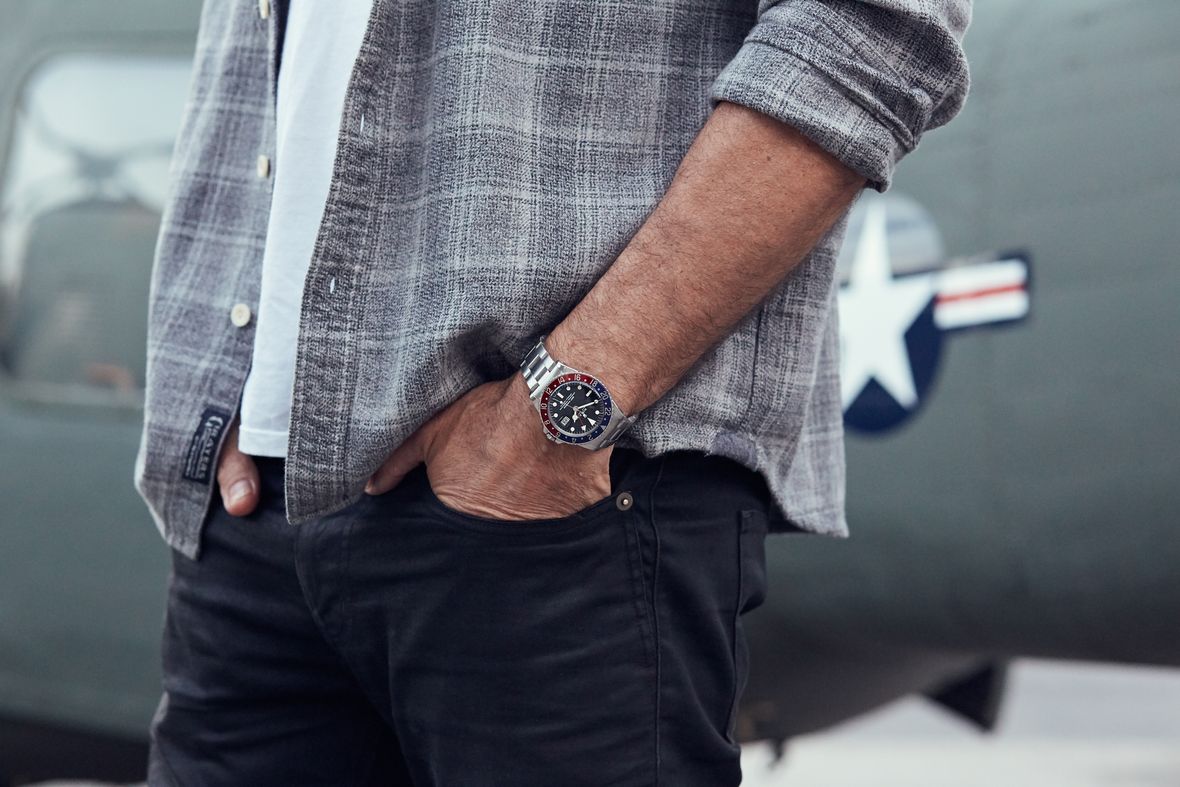 Engagement watches are a great way to gift your partner something much more personal than a ring. With a watch you can choose their favorite color for the dial, customize it to their lifestyle — like diving or travel – and adjust it to their taste with everything from the alloy to the bracelet. While wedding rings all tend to look like variations of one another, watches are much more diverse and unique.
It's different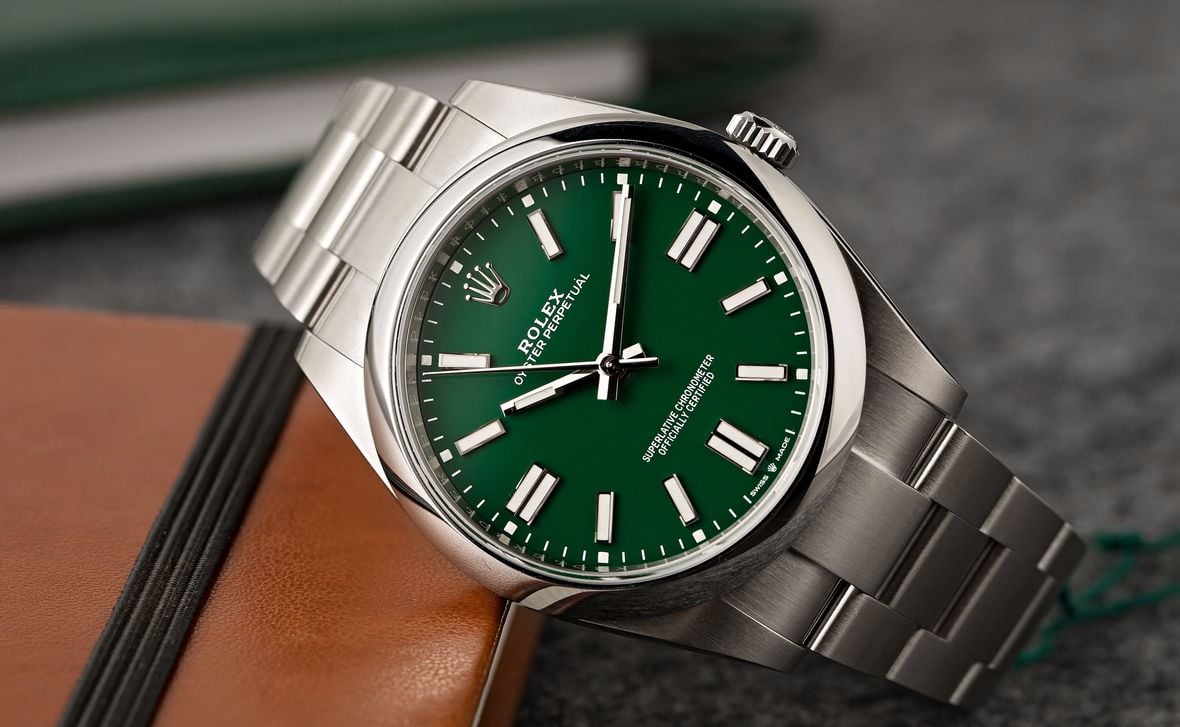 Finally, we think people are leaning into the engagement watch trend simply because it's something different. Today, many couples are throwing convention out the window, and the watch is a beautiful way to still signify this next chapter in your relationship while doing things your own way.
Rules for an Engagement Watch: There Are None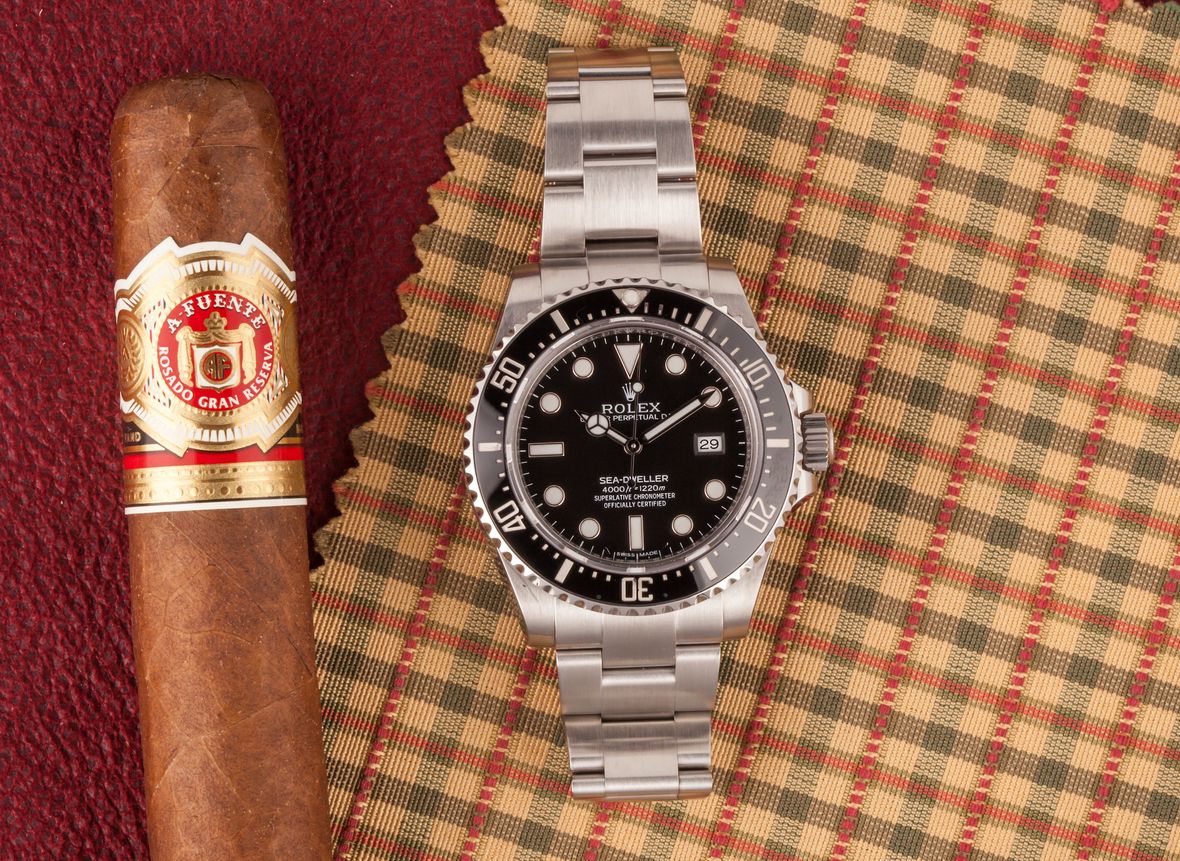 Typically, an engagement ring is something that a woman wears daily. But do the same rules apply to the engagement watch? Not so much. Although, there are two distinct approaches you can take here – the first being to buy your betrothed something truly special to mark the occasion. Maybe that's something made entirely out of gold, like a Rolex President, or sporting a diamond bezel, like a Cartier Ballon Bleu. Neither watch may not be appropriate for everyday wear, but will be a memorable showstopper when they slip it on.
The other approach is to purchase your partner an engagement watch that they'll love wearing every day if they want to. Generally, this would be a watch that's waterproof and at least partly stainless steel so it can withstand daily wear and tear. Classic, timeless examples that would be appropriate for this approach range from a Rolex Datejust with an elegant serrated bezel to an elegant but reliable Omega Aqua Terra.
Here are a few more ideas for engagement watches that we've pulled from the vault.
In Leui of one Diamond, Get Her An Entire Bezel of Them
Diamonds will always be a girl's best friend. So if you want to mark the occasion with a nod to the traditional, a diamond bezel is a great way to do it. Like we mentioned above there are two routes you can go here – over the top and everyday. If you're leaning towards the former, this yellow gold Day-Date is it. Outfitted entirely out of 18k yellow gold and featuring that iconic five-link President bracelet, this watch oozes with class and style. As if the rest wasn't special enough, the diamond 36mm bezel is a glamorous touch that really puts this timepiece over the top.
If you're looking for something equally elegant but with a bit more everyday wearability, look no further than this Rolex Lady-Datejust. Of course, your eye goes right to that diamond bezel, but look closely and you'll see that the olive green dial features another 10 diamond hour markers set in Everose gold. That Everose (Rolex's proprietary rose gold alloy) is paired with 904L stainless steel on the bracelet too, giving this watch instant durability and style. This is truly a watch she'll love to mix, match and dress up daily.
Give Your Guy (Yellow) Gold
Stainless steel watches are stylish, reliable and totally classic. But, they don't have the same elegance or appeal as gold. So, an engagement watch is the perfect opportunity to give your fiance something as memorable and timeless as a gold watch. Of course, you can go the classic route of a yellow gold timepiece like this white dialed Rolex President Day-Date — which is undoubtably a piece he'll have long enough to pass down (that is, if he could ever bear to part with it).
But, we also love the idea of going with a Rolesor – or bi-colored – Rolex like this Sky-Dweller. One of the most complicated watches the brand has ever made, the Sky-Dweller features fluted Ring Command bezel, a stunning luminous display on the white dial, and a calibre 9001 movement with an annual calendar, a dual-time function, a date mechanism, and central hour, minute, and seconds hands. Yet, the Sky-Dweller manages to balance its complex movement with a deceptively simple and handsome dial. So whether your fiance travels a lot for work or you want him to have something that will seamlessly transition from your wedding day to your honeymoon and then the boardroom, this Sky-Dweller wont disappoint.
White Gold Wedding Watch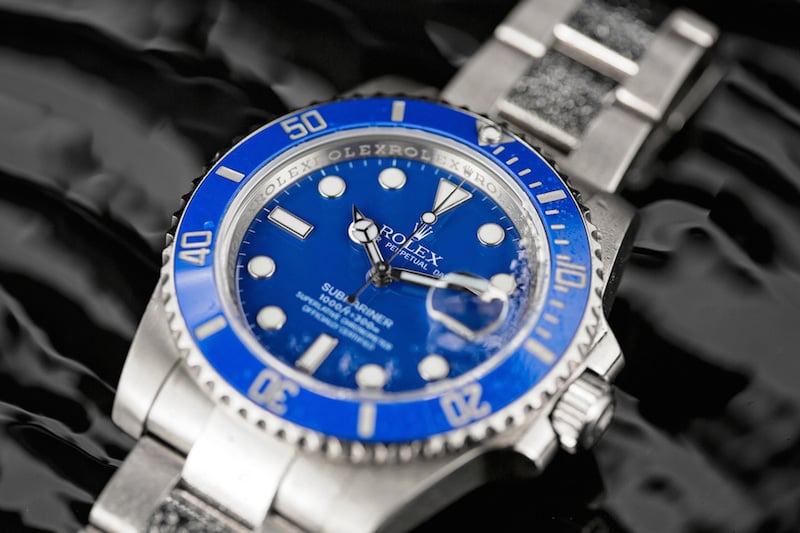 White gold hasn't really been having its moment lately with flashier yellow gold and durable stainless steel usually stealing the show. But, white gold has this incredible color and luster while still feeling understated – making this a great choice for the fiance who likes the finer things in life but isn't so flashy about it.
If you're going for white gold, this 18k white gold Rolex President is an extra special choice for your engagement. We love the Day-Date in white gold because each and every detail makes the glimmering alloy shine extra bright, from the world-famous polished and brushed 5-link bracelet to the serrated bezel. The white gold roman numerals also pop against this bright white dial – tying together the beautiful, bright look. No doubt your love will smile and think of you every time they glace down at this on their wrist.