According to Apple CEO Tim Cook, the Apple Watch "will redefine what people expect from a watch." Rolex has already set that bar extremely high, incorporating the finest materials and Swiss watch making talent to create true pieces of technological art. While many in the Rolex world are concerned that the niche of mechanical watch making will disappear with the onset of highly technical digital watches, they should not be. It is worth comparing the new Apple Watch and Rolex to understand why.
Visual Appeal
Rolex has long been associated with luxury, offering some of the most expensive watches ever made. This sense of class comes from its use of the finest materials. Rolex has made many precious metals at its in-house foundry, ensuring that their timepieces are made of the finest materials available. Like Rolex watches, the Apple Watch case is available in a variety of metals including stainless steel and 18k gold.
Rolex watches are also well known for their famous Oyster Case design. Oyster Cases are waterproof up to a certain depth, depending on the specific watch, and were originally intended for use by divers. Almost all Rolex watches feature a round Oyster case. Vintage Rolex watches may feature a plastic crystal but many Rolex watches offer an engineered sapphire crystal for extra protection from water pressure. The Apple Watch offers a minimal rectangular shape case with rounded edges that seamlessly flow into the wristband. The case edges also slope into a finely engineered sapphire crystal face. Though it also features a sapphire crystal like many Rolex watches, the Apple Watch is only water resistant, not waterproof.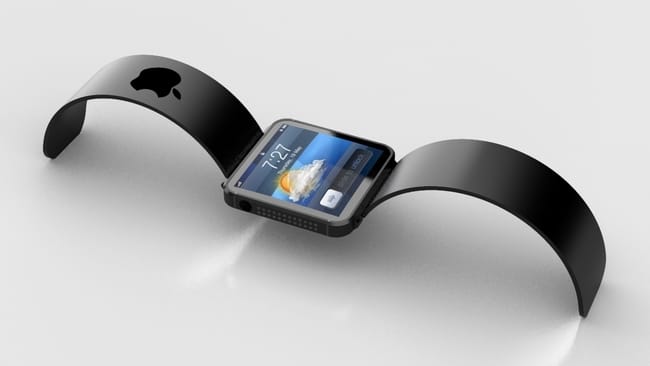 While the new Apple Watch will certainly never be able to offer the aesthetical beauty and elegance of a Rolex watch, it does offer a streamlined, modern and minimal look that is visually appealing, especially to a modern eye.
Functionality
Though some of the most famous Rolex watches are made for men, Rolex does offer many watches in a smaller size geared towards women. Apple took a page from Rolex's book and offers their Apple Watch in two sizes: 38 mm and 42 mm. This will certainly satisfy a range of wrist sizes.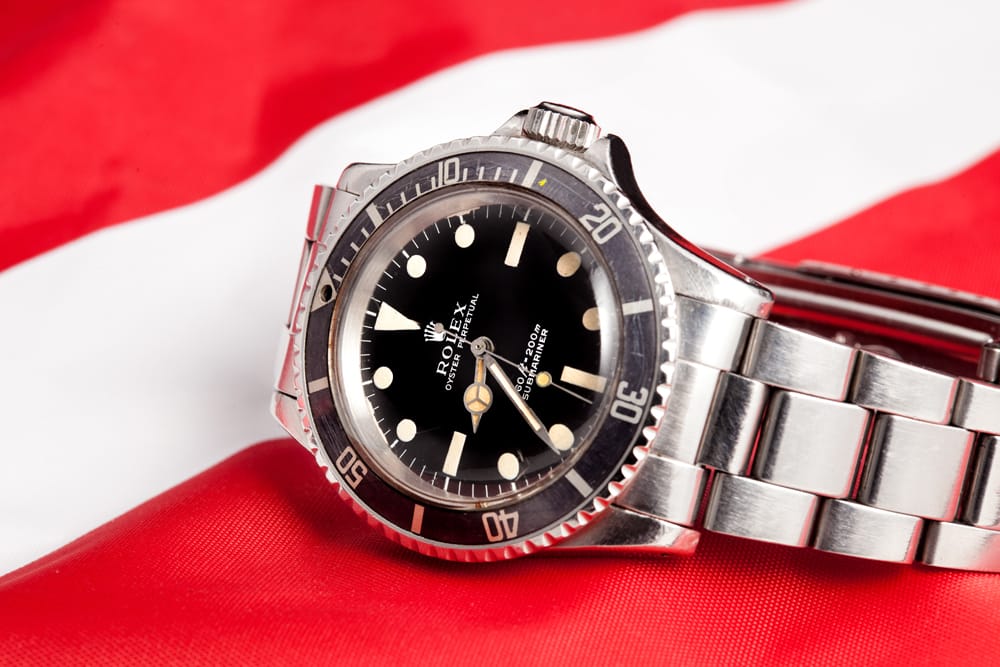 Rolex has long been a pioneer in functional design for watches, and has created a range of functional and unique bracelets for their timepieces. Rolex has carefully studies ergonomics to ensure their various bracelet styles, including the Oyster and Jubilee Bracelets, are robust, reliable, functional and aesthetically pleasing. Rolex bracelets are usually made in a metal matching the watch's case, but can also be found in leather.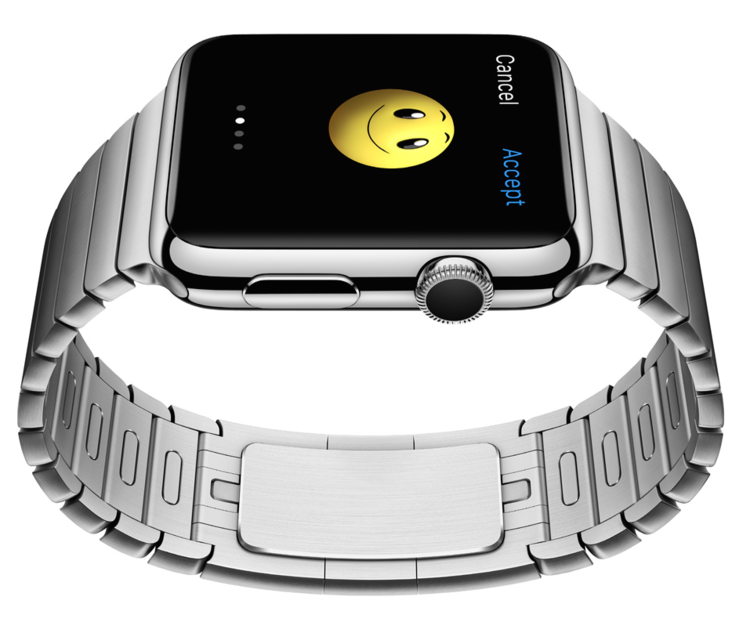 Apple has created a variety of bands for their Apple Watch, including a vintage mesh bracelet and textured leather options. Strap changing is notably easy on the Apple Watch thanks to the watch's sliding attachment system. Rolex straps, generally, require a Rolex technician to change, offering less variety.
Apple Watch may have a slight advantage with their watch straps, if you only look at their aesthetical value. While they are certainly available in a wide range of colors and styles that is sure to grow, they do not offer the same functional design and safety features offered by Rolex.
While many vintage Rolex watches are self-winding mechanical movements, many Rolex watches offer a Perpetual movement, meaning that the watch will continue to run without winding if it is worn or lightly moved within a certain time frame. Thus, if you wear your Rolex every day you will not have to worry about winding it. This makes Rolex watches far more reliable than battery operated watches. Because the Apple Watch is a digital smart watch it does run off a battery. Thus, it will require charging. Apple suggests that the Apple Watch can easily be charged overnight, as long as you remember to plug it in.
Technology
The perceived threat of the Apple Watch to Rolex is really about technology. Rolex has long been a leader in watch technology, successfully sending some of their timepieces to the top of the world and the bottom of the ocean. However, Apple Watch uses a different type of technology: software. This software allows the Apple Watch to go places Rolex has not. For example, the Apple Watch offers four LED sensors to measure your heart rate. This is something Rolex has yet to offer in any of their watches. The Apple Watch also allows you to use the watch's "crown" to scroll through various apps on the watch's screen. You can even change the watch "dial." The changeable interface allows users to personalize their Apple Watch, a feature Rolex does not offer.
Though the Apple Watch does offer many fun features, it requires the iPhone to work. This could potentially limit its audience. It also has yet to really offer any features other devices do not. However, it is certainly a fun and new innovation with a lot of potential.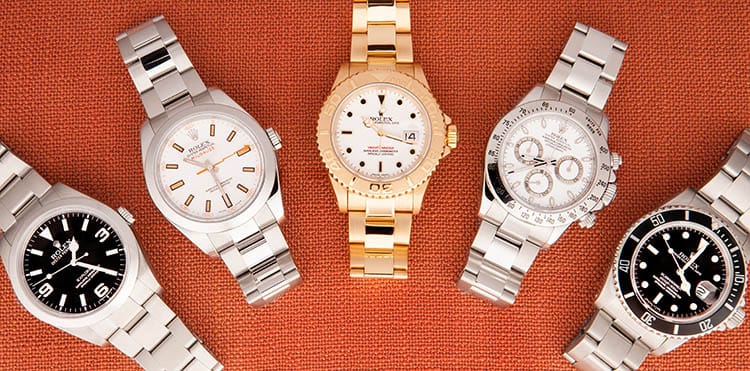 With that being said, the Apple Watch is not a threat to Rolex. Rather, Rolex will continue to dominate the niche mechanical watch market. Those who want a quality time piece that also offers many advanced features, like water resistance, will not go with an Apple Watch. Rather, they will invest in a quality and reliable Rolex.
Update: September 2019
The Apple Watch Series 5 was just announced earlier this month. We are now on the 5th iteration of Apple's groundbreaking wrist-mounted smart device, and given that waitlists for Rolex watches seem to be getting longer and longer each day, it is safe to assume that our initial assumptions were correct, and the Apple Watch has ultimately proven not to be a threat to Rolex in the slightest – if anything, it has only brought more attention to the category of watches as a whole.
In the same way that a computer is not a direct replacement for a quality fountain pen, the Apple Watch (and all other smartwatches for that matter) is not a replacement for a Rolex. They are totally different objects, each designed with a very different approach to design and how they integrate into our lives.
The Series 5 Apple Watch is the most capable Apple Watch yet, and given that prices start at just a few hundred dollars, it seems like an absolute bargain when you look at its endless list of functions and features. However, despite all its practicality, it is just another piece of technology; it is devoid of that special, ineffable quality that inspires happiness in its owners. In the end, it is the intrinsic qualities of a Rolex that bring a smile to its owner's face; the Apple watch relies on an app to do that.