It remains to be seen how long the watches in Rolex's current lineup will retain their look… At next year's Basel World we could see the design of a model change dramatically – like in the case of the newly released Daytona. Or some changes may be a lot more subtle, yet no less impactful. The new Explorer is case in point: Upon quick glance it appears no wholesale changes were made. But upon closer inspection, it's actually undergone several modifications – one being wider, more elongated hands.
Explorer 14270
Over the years Rolex enthusiasts have proven to be quite adept at picking up on even the slightest tweaks made to models, whether it be a new font used on a bezel or micro-millimeter adjustments to the layout of text on a dial. No detail is too small to escape their passion – or their loupes or macro lenses… This Explorer certainly excited all of us.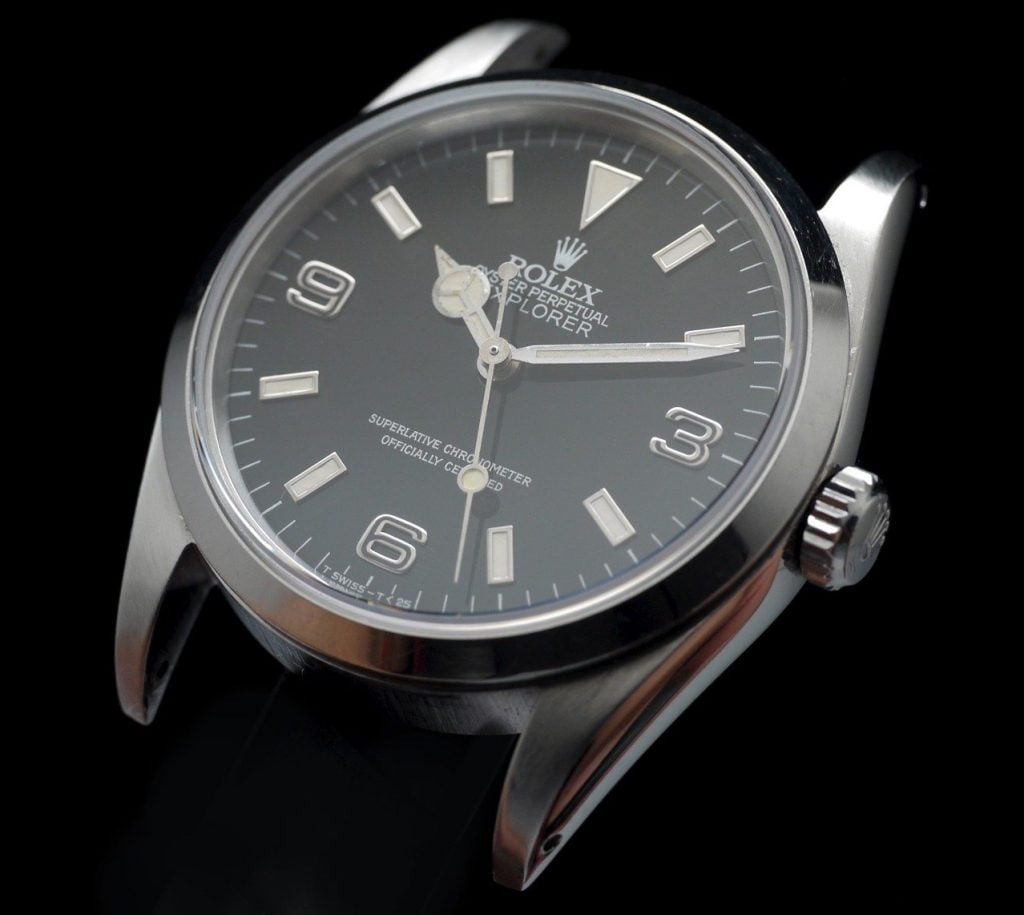 Version 1
Which brings me to the subject of this article: The very first version of ref. 14270 Rolex Explorer released in 1990. This model was the new and improved rendition of the fabled ref. 1016, which had a matte dial and acrylic crystal and had been in production since the early 1960s. On the newfangled Explorer, the most noticeable enhancement was the gloss dial and sapphire crystal. About the dial: The very first batches of the ref. 14270 Explorer to leave the Rolex factory seemed to have come with a gloss dial that had its "3, 6, 9" arabic hour numerals filled in with black enamel.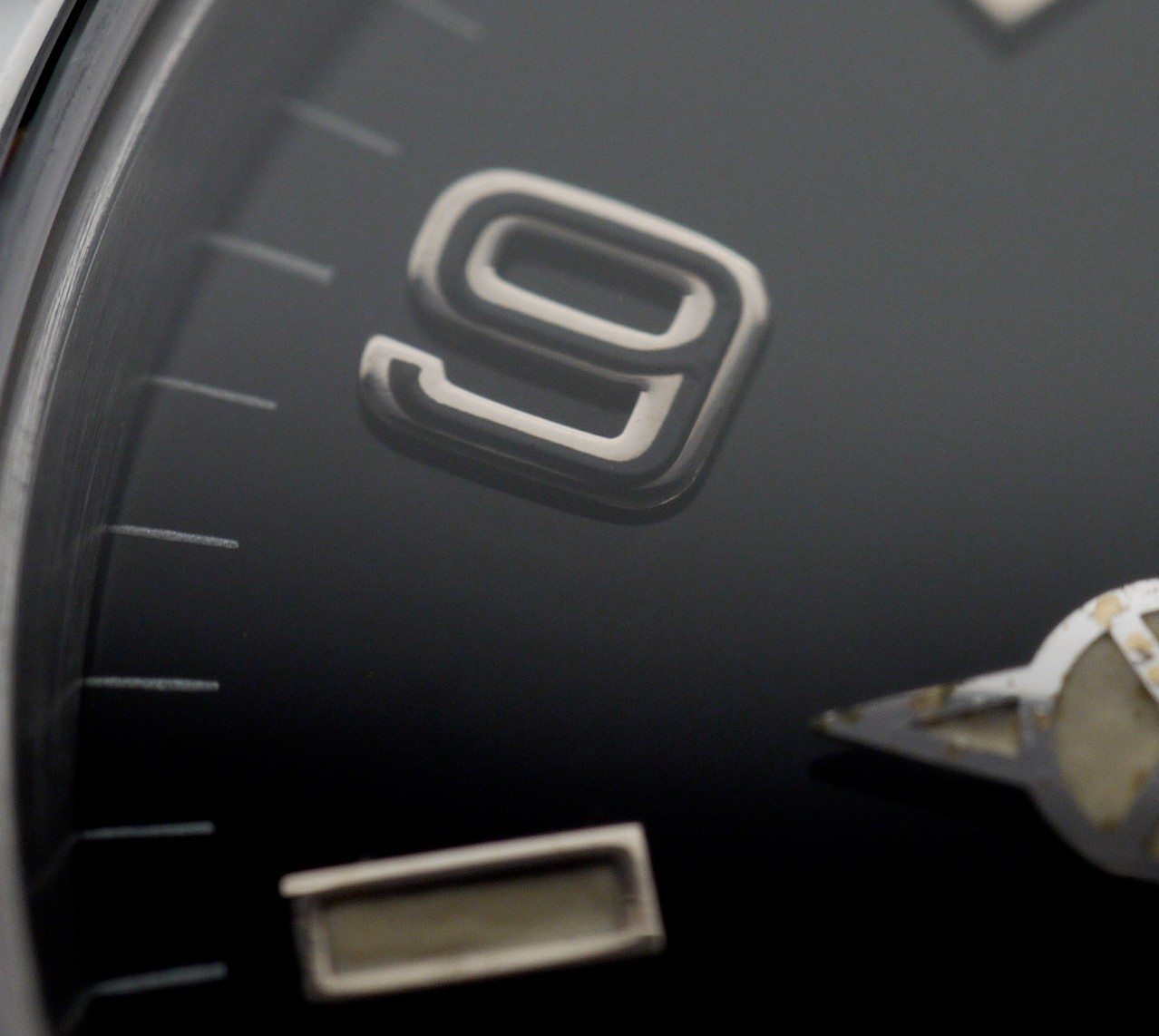 3, 6, 9
Ref. 14270 Explorers with the black enamel filled "3, 6, 9" hour markers all seem to have serial numbers starting with the letter prefix "E" or "X," corresponding to production years 1990 and 1991, respectively. Also, the earliest dials appear to have printing stamped in silver. At some point in 1991, the fill of the white gold arabic numerals was changed to white, which has been the colorway ever since. This means that a very limited production run of 14270s have dials with "3, 6, 9" arabic numerals accented with the color black. As the Explorer continues to change, we expect subtle changes in the future.
Of course, the astute members of the Rolex collecting community noticed the aesthetic difference in early Explorer dials compared to dials manufactured and installed post-1991. As is usually the case with Rolex watches that have unique characteristics, collectors dub them a moniker. Because these early Explorers are distinguished by the black paint in their "3, 6, 9" applied numerals, this version became known as the "Blackout" Explorer.
Now, modern watches are seldom considered "rare," but this Explorer variant is the exception to the rule. This "Blackout" execution of the ref. 14270 Explorer is widely-considered the rarest sapphire crystal Rolex.
In today's watch collecting environment, it's a badge of honor to own a watch with a distinctive attribute. The dial of the "Blackout" Explorer certainly qualifies it as a one-of-a-kind Rolex – so to speak. It not only stands out in a lineup of Explorer models, but it's extremely scarce. In this case the word "rare" is appropriately applied. If you see a "Blackout" Explorer come up for sale, be prepared to pay a lot more than your garden-variety Explorer…