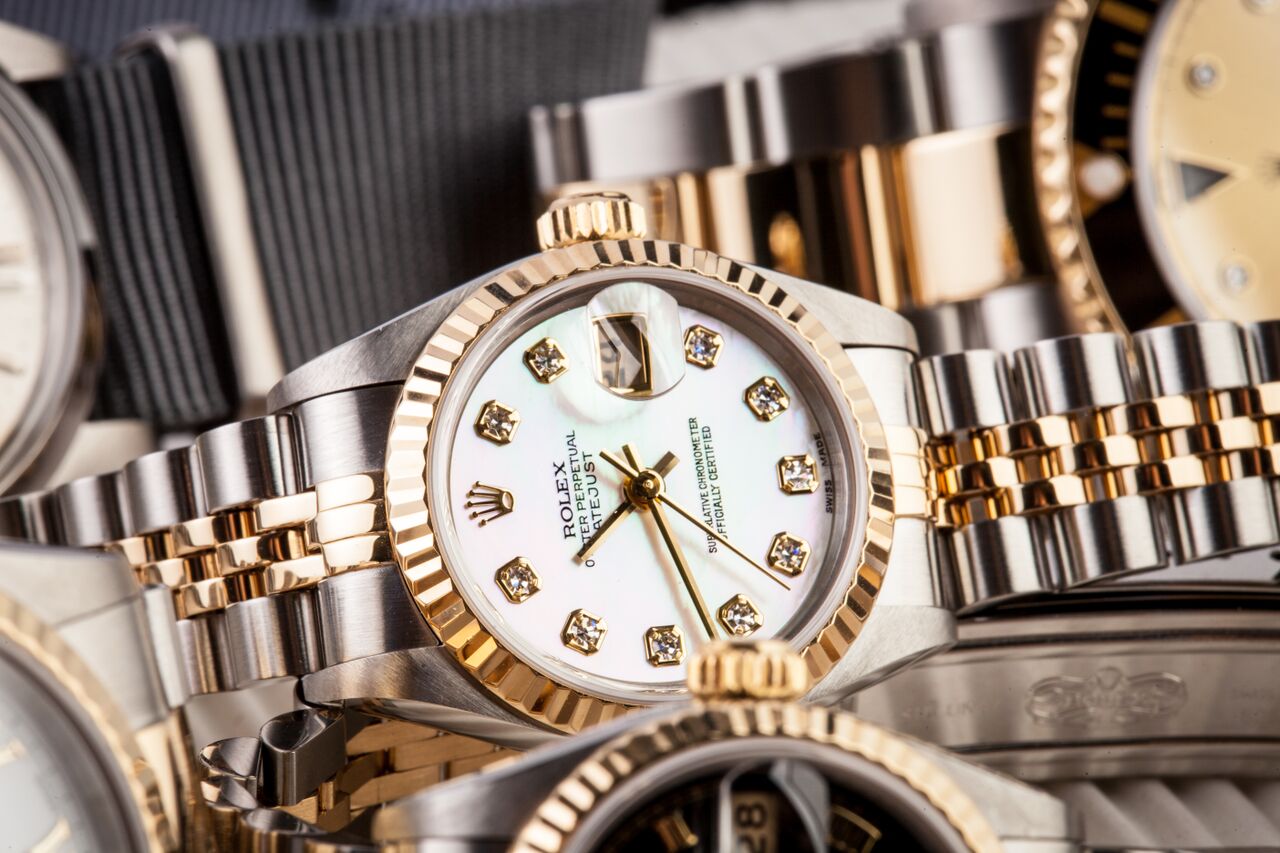 Ladies Rolex Watches
Have you finally decided to find the perfect Rolex watch that you've dreamt of? There are many beautiful choices for women out there…it just depends on what you are searching for.  There are simply too many to choose from. Here are our top picks to help you out. We hope the following breakdown of women's watches will narrow down your choices.  Click here to browse our entire collection of Rolex watches for women.
Best Selling Rolex Watches for Women
Pre-Owned Women's Rolex Datejust 31MM and 36MM – Whether you go with the Datejust 31MM or 36MM, you can be sure that they are gaining one of the most unique watches on the market. The 31 MM offers a mix of daring contrasts, materials, colors and motifs, while the 36MM brings on a bit of flash with diamonds, gold and steel.
Ladies Rolex Datejust: A true classic, the Ladies Rolex Datejust is by far one of the favorites on the market. Perfect for nearly any occasion including diving to depths of 330 feet, the model is available in gold without diamonds or glitzed up with gold and diamonds on the band and face.
Women's Rolex Datejust Pearlmaster:  This model is rounded in nature and has been noted as the "ultimate symbol of femininity." There is a beautiful variety of Pearlmasters to choose from including the black mother-of-pearl with a gold band, champagne jubilee with gold and diamond band, white gold with diamond-set dial or Everose gold with a pink dial or white mother-of-pearl dial. The Pearlmaster can be as subtle or glamorous as you would like, as some options include lots and lots of diamonds while others offer elegant simplicity
Previously Owned Yacht-Master: Those looking for sporty may want to check out the Yacht-Master. This classic beauty is available in either 29MM or 35MM. Styles for both size options include steel and platinum, steel and yellow gold and yellow gold. Comparing it to other models, the Yacht-Master appears quite simple, however, its functionality is quite exciting – especially for those who love to sail, dive, navigate or adventure their way through life.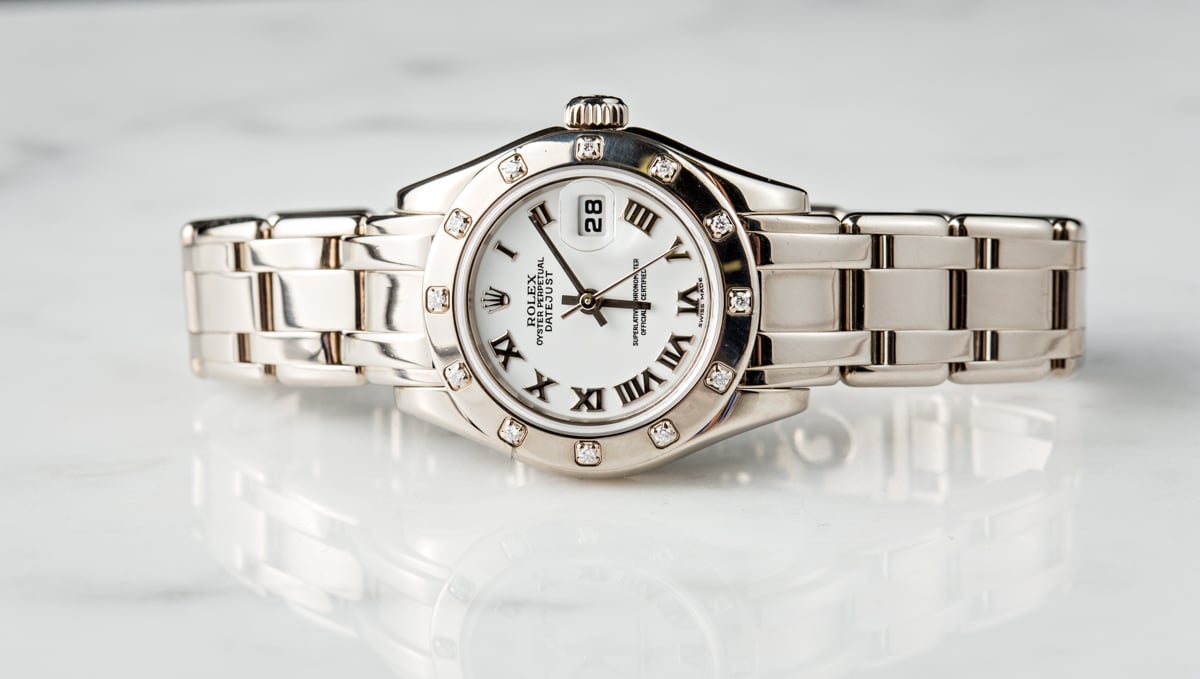 Pre-Owned women's Rolex watches offer something for everyone and every style imaginable! Regardless of the specific ladies Rolex model you buy, you are sure to enjoy your purchase for years to come. Make a decision that inspires and reveals the true you, and buy the last watch you will ever need!