Tips for Taking Care of Your Rolex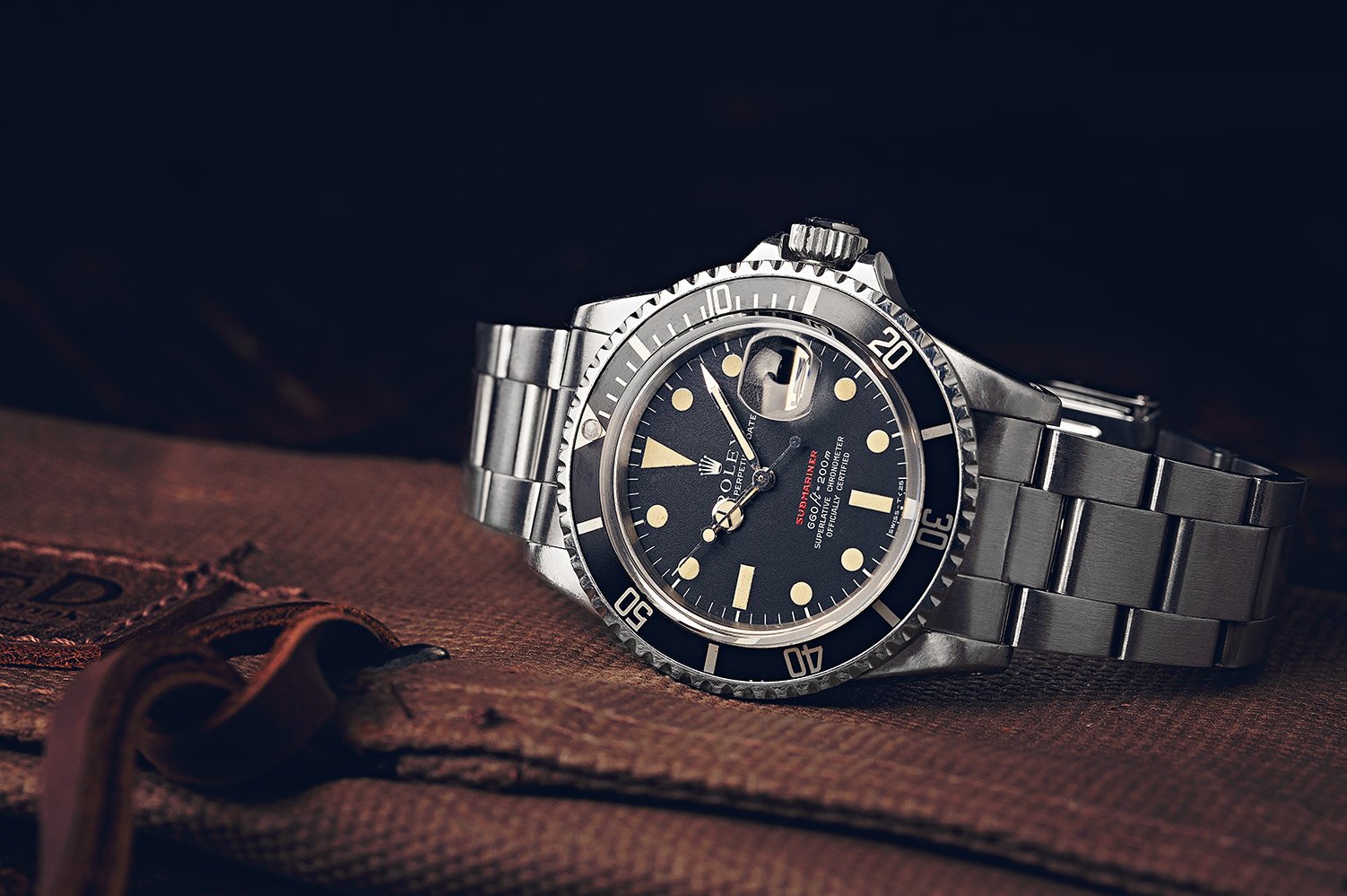 How to Clean Your Rolex:
Step by Step Guide
Rolex watches are world-famous for style, luxury, and durability. With 15 minutes of your time you can ensure that your wristwatch looks and feels new every time you wear it. And what better way to do that than with Bob's official cleaning guide.
Instructions
Check the crown and make sure it is tightly screwed to the case before you begin. Neglecting this step could cause costly repairs.
Find a medium sized bowl and mix ammonia-free soap with lukewarm water.
Use your hands to apply the soapy water to your watch.
Clean all surfaces by gently scrubbing. To get proper results you may need to use a soft bristle tool brush.
To properly dry, gently pat your watch using a soft cotton cloth.
Rolex watches are not your average run-of-the-mill watch. Rather, they are pieces of mechanical wonder and craftsmanship. It is important to know how to maintain and get the most out of your investment. But how does one protect, clean, and maintain their investment? Below are several suggestions for getting the most out of your Rolex, while also maintaining its value.

Washing Your Rolex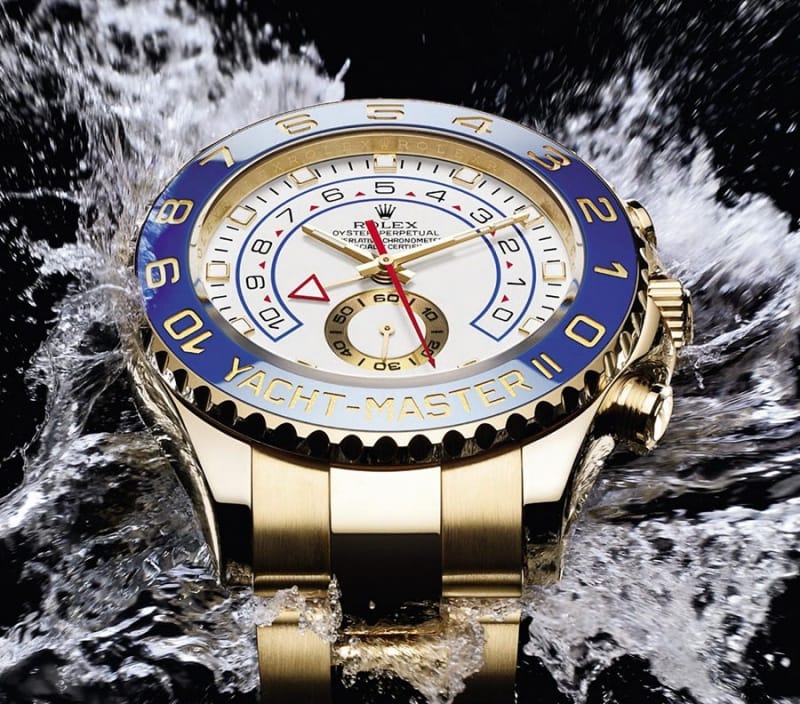 While it is important to wear your Rolex, wearing a Rolex daily can quickly cause it to get dirty or dull looking. It is important to keep the watch clean, as dirt not only affects the look of the watch, but can also affect how it works. You can wash your Rolex, as Rolex Oyster technology offers water resistance up to 300 meters in most models. If a Rolex is not waterproof it is not recommended that the watch get wet. If washing a Rolex that is a waterproof model, the wearer doesn't have to worry about water damage, thus you can wear the watch in the shower or pool. However, to maintain the polished look and avoid scratching, it is best to avoid water contact unless cleaning the watch.
There are important steps to take when cleaning the watch. Firstly, begin by washing your hands to remove any excess dirt and oil and then follow the below steps.
Before cleaning, ensure that the winding crown is tightly screwed into the case to ensure no water is able to penetrate the interior of the watch.
Using lukewarm water, rinse off the watch to remove any loose particles. Next, use ammonia free, mild soap to gently wash the exterior of the watch.
Apply the soapy mixture to your watch using your hands. 
Utilizing a tool, such as an old soft toothbrush, can ensure dirt is removed from all crevices, especially between bracelet links which can be difficult to clean. Once you are done scrubbing, gently submerge the watch into water in short intervals. Continuing to use lukewarm water, gently wash away the remaining soap and dirt.
To finish the cleaning process, use a soft, clean cloth to gently pat the watch dry. A blow dryer set on low can also be used to dry hard-to-reach places on the watch, such as in between links.
Tips & Warning When Cleaning Your Watch
Don't attempt to polish your watch.  That should only be done by a certified repair center.
If you see any sign or water or condensation under the crystal, take your watch in for repair immediately.

Servicing Your Rolex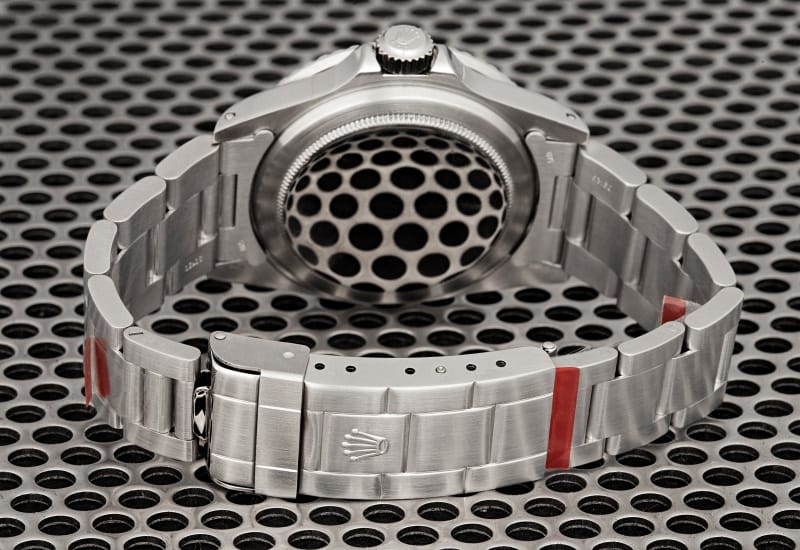 Finally, to ensure optimal performance it is important to get your Rolex serviced every 5 years from a certified Rolex dealer. Not only is the dealer trained to maintain the Rolex's precision, but they are also excellent resources for questions about maintenance and use of the watch. They can also recommend acceptable cleaning products and tactics for the continued maintenance of the watch. Be sure to utilize this great resource to get the most out of your watch.

Wear Your Rolex Often
Why invest in something if you do not wish to use it? Wearing your Rolex not only brings enjoyment to you the owner, but also, in many cases, keeps the watch running. Rolex's Perpetual motion movements, for example, are kept running by subtle movement, like that of the wrist when the watch is being worn. Thus, to keep from having to wind the watch it is important to wear or gently rock it at least once every 48 hours. If a watch is left to sit and "die," lubricants within the watch can harden, causing friction or damage when the watch is again in motion. If the watch is only intended for special occasions, it is important to maintain it by gently moving it once every 48 hours or winding it at least once a week.

Winding YOUR Rolex
If you choose to, or find the need to, wind your watch, be sure to do so in the proper way. To wind your watch properly, place it on a soft, flat surface. Never wind your watch while wearing it. To begin winding, simply unscrew the crown to position 2 and wind it about 30 or 40 times. When you have finished winding, screw the crown back down. Rolex has a built in device to ensure the watch is not over-wound. Thus, do not skimp on the winding motions, as you want to fully wind the watch to ensure continued optimal performance.
Winding a Rolex does not always immediately start the watch. Never shake a watch that is not working. Rather, gently rock it (as you would if you were wearing it on your wrist), to begin the movement. If this does not work, lay the watch down and allow it time to begin on its own. If it continues to not work, take the watch to a certified Rolex dealer who can assess if the watch has been damaged. If it is damaged, they will return it to Rolex for repair.
If you watch has a perpetual movement it will wind itself simply by wearing it. Wearing your Rolex often will maintain the viscosity of the lubricants in your watches movement.

HOW TO DEAL WITH Scratches ON YOUR ROLEX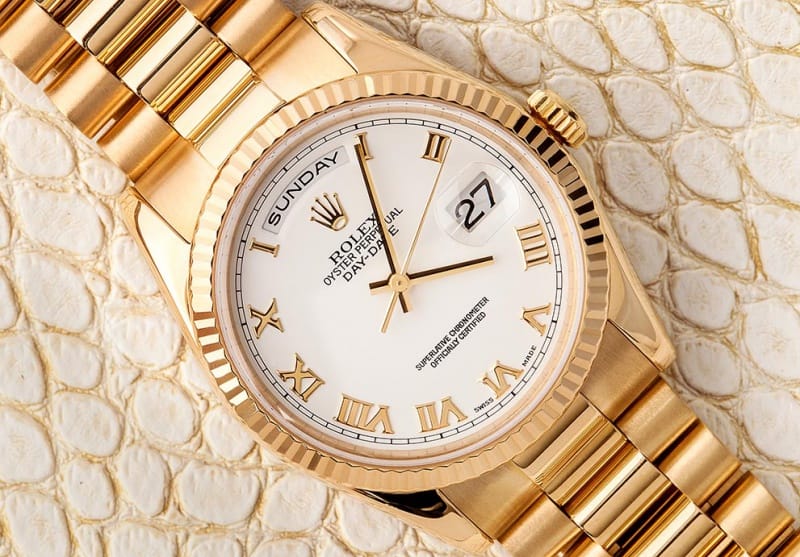 Wearing and general use of your Rolex watch will ultimately result in scratches. However, there are steps one can take to avoid some scratching. For example, lay your Rolex on a soft cloth or in its box at night, avoiding direct contact with the watch's bracelet, another piece of metal, or wood.
Unfortunately, if one plans on wearing their Rolex, scratches are unavoidable. Prone to scratches, the bracelet of the Rolex is an area that may need extra attention. The bracelet can be easily polished once every few months, which will return the bracelet near to its original look. To remove scratches, use a quality polishing cloth specially designed for stainless steel and gold, to ensure to not add additional scratches. These quality cloths should come soaked in a special polishing liquid. When polishing or cleaning, do not use chemicals or cleaners that are not designed for jewelry. It is also important to only use these cloths on the watch's polished surface, as ingredients in the polish can damage the alternative brushed finish. Only about a minute is needed for polishing, with only a moderate amount of pressure being used as the cloths easily remove scratches. Use the flow or "grain" of the metal to determine how to polish the watch. For example, rather than using circular strokes, focus on smooth straight strokes following the metal grain as a guide. If an area is scratch free, do not polish it. Polishing removes a fine layer of metal, bringing the layer to the level of the scratch, thus causing it to disappear.