Not everyone is aware that the famed Parisian firm of Cartier invented the men's wristwatch in 1904. But a cool new exhibition in London curated by world famous architect Lord Norman Foster at the Design Museum London is about to give the company's impressive watchmaking heritage its due.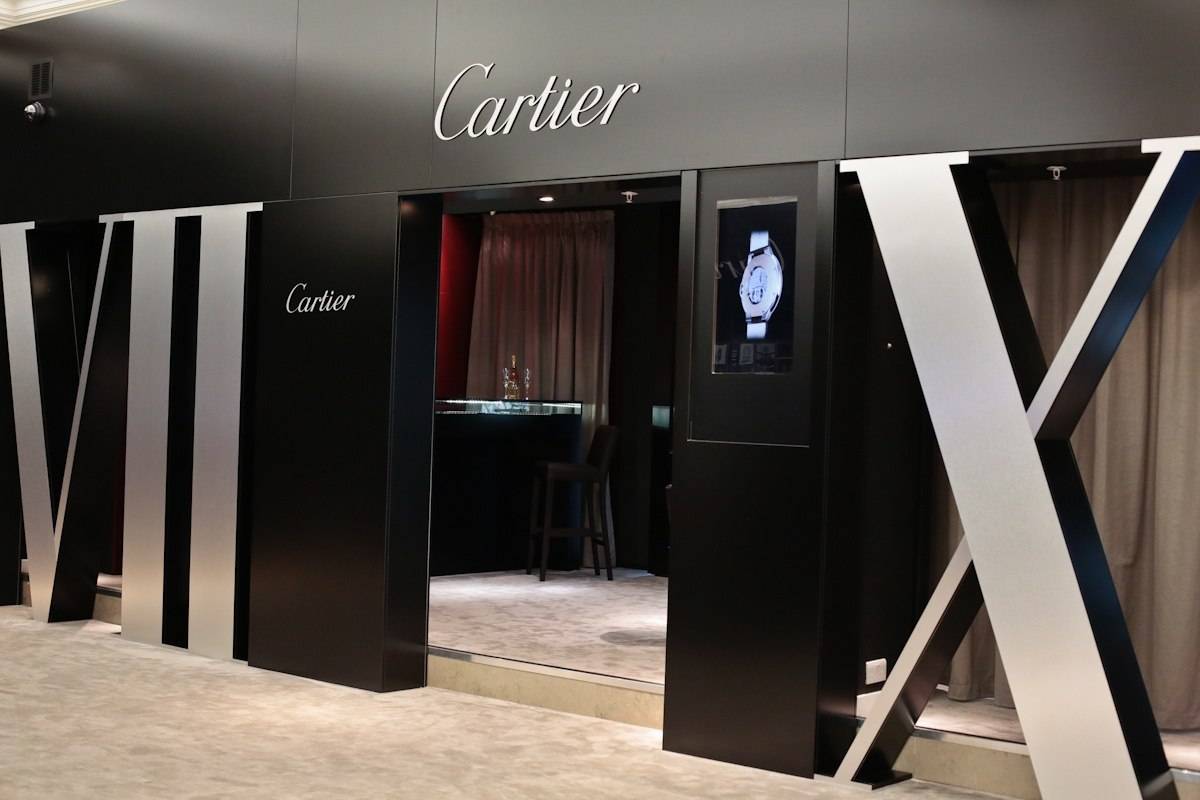 Cartier Exhibition by Lord Norman Foster
Cartier in Motion, opening May 25th, explores and celebrates Cartier's creativity and innovation through a century of creating captivating timepieces with over 170 exhibits. The museum promises "rare insights into the research and work of the designers at Cartier through extracts from material found in the Cartier Archives". In addition to the beautiful Cartier timepieces themselves.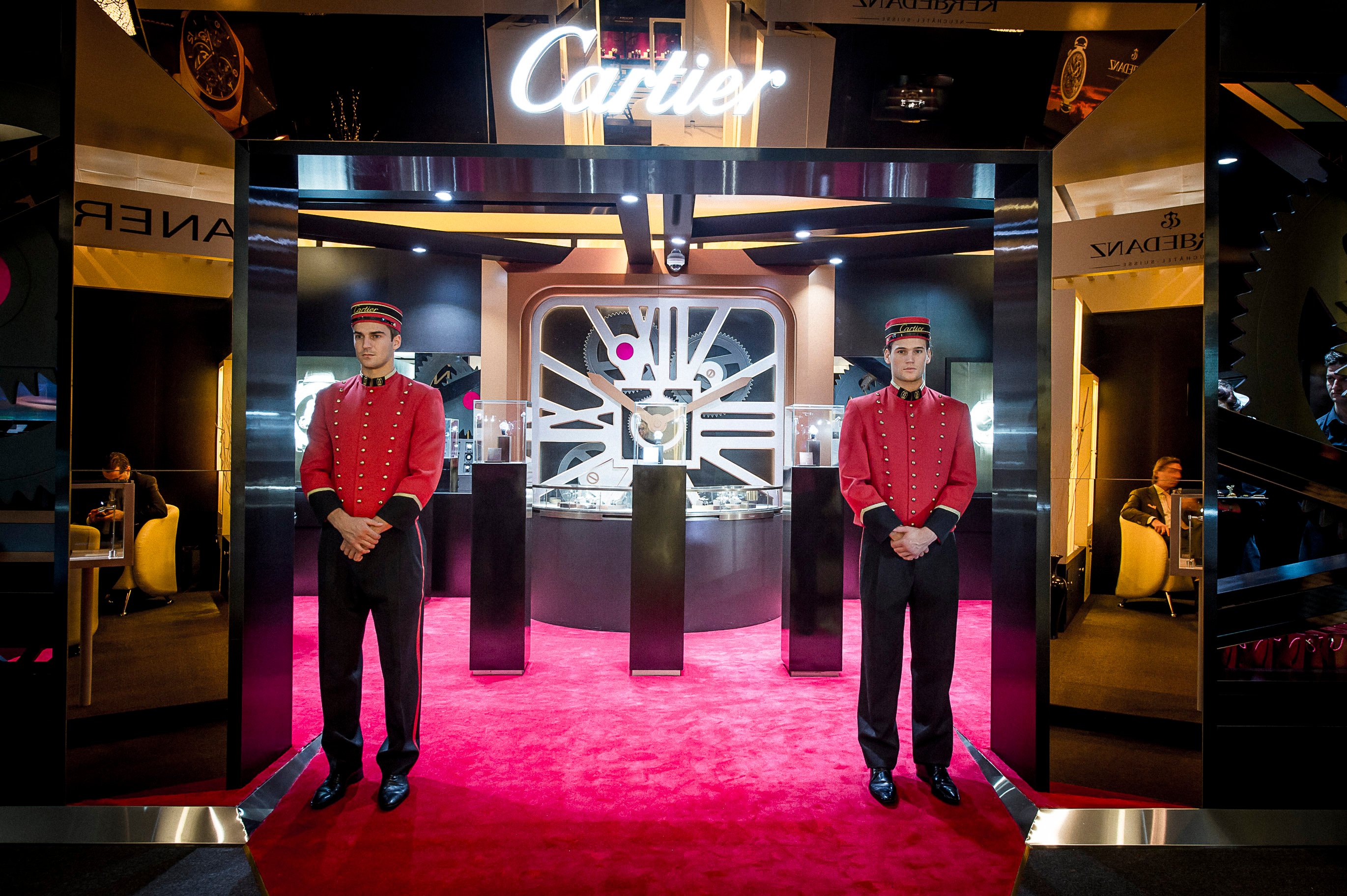 Cartier History
The first men's wristwatch was custom made by the firm's founder Louis Cartier for his friend, aviation pioneer Alberto Santos-Dumont, who did not want to have to fumble with his pocket watch while piloting the various fanciful aircraft he constructed. Cartier's Santos model pays tribute to this remarkable figure. Thirteen years later Cartier again stunned the watchmaking world with the introduction of the tank watch, inspired by Britain's Mark IV tanks, with a flat, angular case.
The story goes hat M. Cartier presented one of the very first examples to American General John Joseph Pershing, commander of the American Expeditionary Force on the Western Front in World War I. At the time the wristwatch was still in its infancy. An exhibit as marvelous as this reminds many of the Rolex and Ferrari exhibition, but for now, let's keep our eyes on the watches.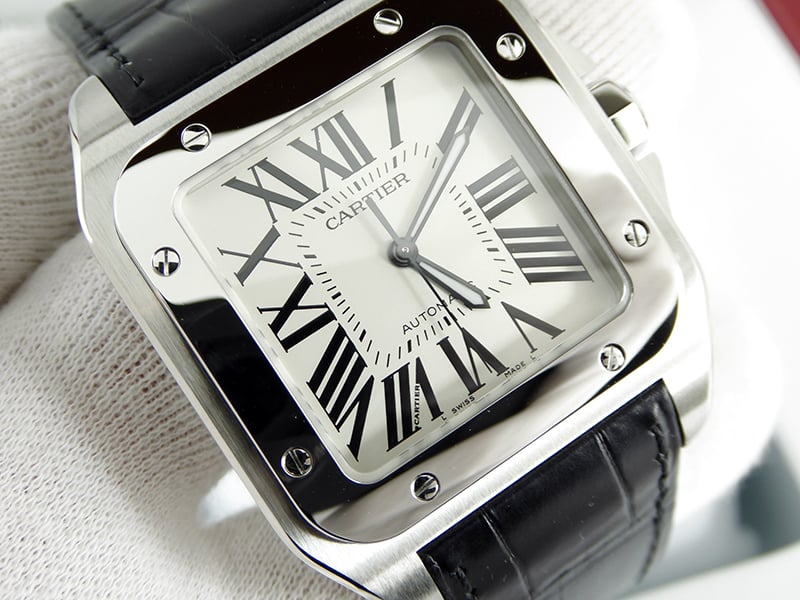 The Tank
The tank, of course, went on to become one of the most celebrated and iconic wristwatches ever made and is still extremely popular a hundred years on. As I have told AskMen, "There are few dress watches more old-school and traditional than a Cartier Tank. It fairly reeks of class. It says that you're an adult who's used to being civilized and well turned out most of the time, not constantly jetting off to dive in shark-infested waters. It speaks of money but in hushed tones. Nowadays it's not the most masculine watch in the world, but Cary Grant wore one. That's all you really need to know."