Cartier Watches
From the inception of their first mechanical watch in 1906, Cartier has been become a brand synonymous with luxury. Cartier specializes in the creation of beautiful, intricate timepieces - often encrusted with jewels and adorned with precious metals. Cartier has set themselves apart from the vast majority of other watch manufacturers by focusing their efforts solely on creating watches of unparalleled beauty. Their most popular watch, the Cartier Tank, has been a mainstay in their catalogue for decades. Shop our selection of used and vintage Cartier watches today.
11 products found
Recently Sold Cartier Watches
Cash wire prices shown. Prices may be higher if other payment methods are selected.*
Cartier Watches
It is difficult to think of a watchmaker who has a history dating back to 1847. When it comes to luxury wristwatches few rival Cartier watches and for good reason. These stylish watches have become part of a coveted timepiece collection for a number of men and women.  Browse though Bob' Watches Cartier watches to find a reliable, quality made timepiece that is right for you.
Cartier Wristwatches - Something For Everyone
The simple yet diverse styles made by Cartier means that there is something for everyone. Cartier watches are available in stainless steel, silver, gold, and with or without diamonds.  If you are looking for a high-end timepiece browse our selection of Cartier watches to find a look that fits your unique style.
History of Cartier

Cartier was founded in Paris by jewelry apprentice Louis-Francois Cartier in 1847. He had inherited a jewelry shop from his master Adolphe Picard. Within four years, the company was serving the court of Napoleon III, even selling Empress Eugenie a silver tea service in 1859. As one of the oldest surviving jewelers in the world, Cartier has catered to the whims of a range of clientele, from royalty and movie stars to business men and women. Cartier certainly enjoys a reputation for selling some of the finest quality watches, jewelry and accessories in the world.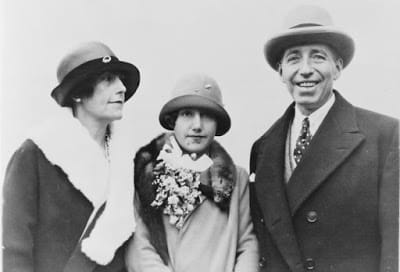 Cartier stayed within the Cartier family for years. 1899, Louis Cartier joined the family firm and brought a love of mechanical pocket watches. He wanted the company to build an impressive Cartier watch brand. A few short years later, he got his chance. In 1904, Louis Cartier met with Brazilian aviator, Alberto Santos-Dumont, who complained of the unreliable pocket watches he had to use during flight. Cartier decided to take on the challenge and designed a flat wristwatch designed a watch to be worn on the wrist with a leather strap. It also featured a distinctive square bezel. This new way to wear a watch quickly became a huge hit with Santos-Dumont and others. This is how the famous "Santos" watch was created. The fact that Cartier still produces this watch today says much about its initial design.
Cartier did not stop with simple wrist watch designs. Rather, the most expensive Cartier watch to sell is the Cartier Phoenix Décor Secret Watch. Shaped like a phoenix, this watch is made of white gold and is covered with 3,010 brilliant-cut diamonds. This stunning watch easily hides its hidden watch face among the brilliant diamonds and gold.
Cartier watches are extraordinary pieces of craftsmanship. They can be found with movements from Audemars-Piguet, Movado, Vacheron Constantin and Le Coultre. Cartier became so adept at creating unique jewelry and watches that King Edward VII of England referred to Cartier as "the jeweler of kings and the king of jewelers." He liked the company so much that he ordered 27 tiaras for his coronation in 1902, and issued a royal warrant to Cartier in 1904.
By 1942, the company no longer had strong leadership and began to falter. In 1972, a group of investors installed Alain Perrin as CEO, giving the company a chance regain its lost ground. During this time, the company developed and used the famous "Le Must de Cartier" line. This marketing plan worked wonders for the company, as did its new versions of classic watches like the "Santos." Cartier was able to be re-establish as an innovative and fashionable watch and jewelry maker in the luxury market once more.
Cartier Models
There are a number of different references to choose from when selecting a Cartier wristwatch.  Below are a few of the different models.
Roadster
Tank
Tank Fancaise
Ballon Bleu
Pasha
Santos
Tank Americaine
Louis
Must 21
Tortue
Tank Solo
Rotonde
Ronde
Calibre
Panther
Today, Cartier has five flagship stores in cities like Paris, London, New York and Tokyo, as well as 200 smaller stores in 125 countries. Cartier continues to offer best-selling watches like the classic "Tank," the fashionable "Tank Francaise," the "Pasha" watch for ladies, the luxurious "Panther" watch with its 18k gold options, and many distinctive sports watches that echo back to the famous "Santos." Because of their wide range of watches, there is something from everyone, from royalty to your typical business man or woman. When you are looking for an elegant, timeless and expertly crafted watch, you cannot go wrong with a Cartier.