With the holiday season just around the corner, finding unique and memorable gifts for loved ones can feel daunting. However, for those looking for timeless classics and investment pieces to treasure for years to come, look no further than luxury pre-owned watches. As leading dealers in certified pre-owned Rolex, Omega, Cartier, and Tudor watches, Bob's Watches suggests timepieces that promise to impress any recipient. Whether you're shopping for a pilot, athlete, traveler, or collector, luxury watch selections from our gift guide combine artistry, precision, and history for a gift they'll cherish this season and many more to come. 
The Best Holiday Gift Watches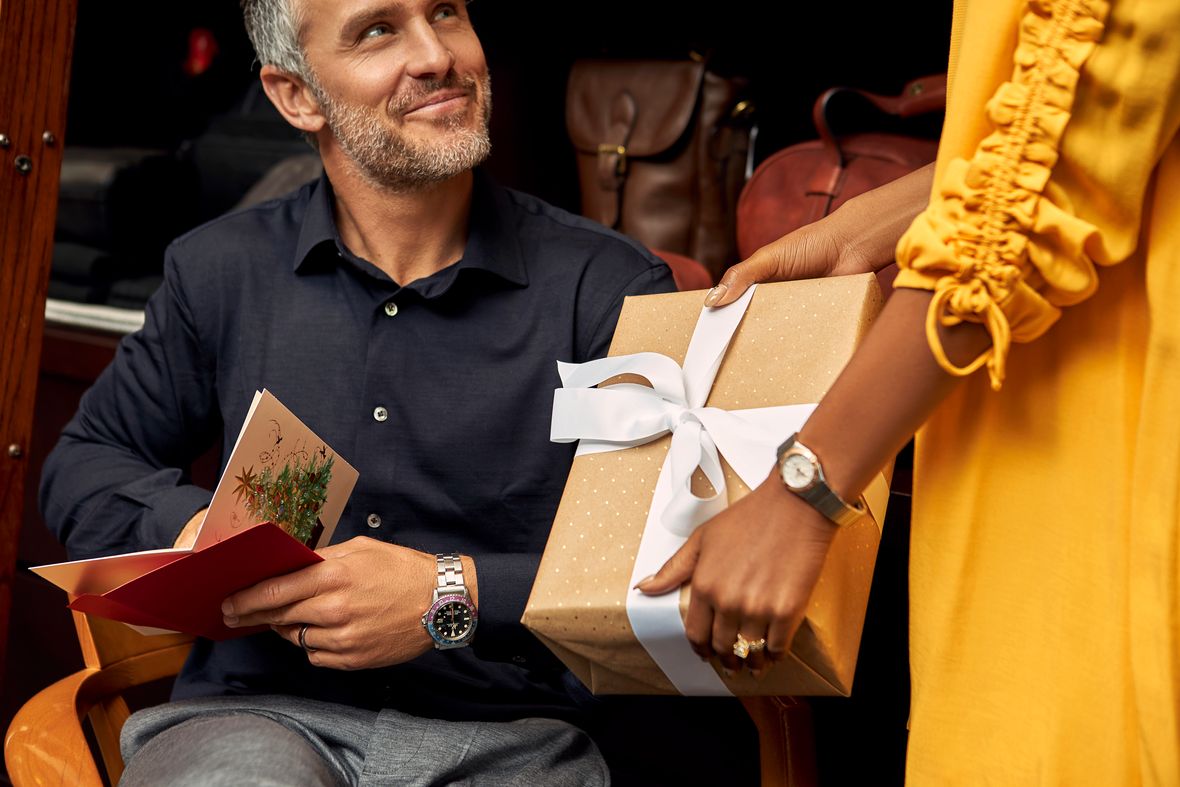 We always say that luxury watches make the perfect gifts. That's why we have put together the ultimate holiday gift guide to aid you in your search for the perfect watch to give this year. Suggestions range from the most iconic pieces that the industry has ever produced to lesser-known gems hiding just off the beaten track. As always, we have mixed in a little bit of something for everyone, so you can find that perfect watch that strikes a chord with your timepiece-adoring loved ones.
Watches for The Traveler
For the globetrotters in your life, a luxury watch can be both a useful travel companion and a symbolic memento reminding them of the adventures worn on their wrist. When traversing different time zones, specialized traveler's watches keep wearers punctual and jet lag at bay. 
The Rolex GMT-Master II is revered by frequent flyers for its ability to track a second-time zone on its distinct two-toned bezel. This iconic pilot's watch has persevered through decades of innovation while retaining its signature aesthetics – both vintage and contemporary Rolex GMT models are perfect for the world traveler. 
If crossing multiple time zones, the Omega Seamster Aqua Terra Worldtimer allows the wearer to easily read 24 international locales at once on its handsome dial. The innovative Worldtimer movement developed by Omega puts this timepiece in a class of its own.
For an active explorer resistant to bumps during vigorous adventures, the Tudor Black Bay series offers exceptionally durable tool watches. Water and shock-resistant Rolex sister brands like the rugged Tudor Black Bay models are exceptional sports watches for even the most extreme journeys.
The travel-minded watch connoisseur will be ecstatically unwrapping a world timer, GMT, or adventure-ready watch this holiday season for both its practical place on their sleeve during future expeditions, and a symbolic reminder of journeys past. 
Watches for the Driver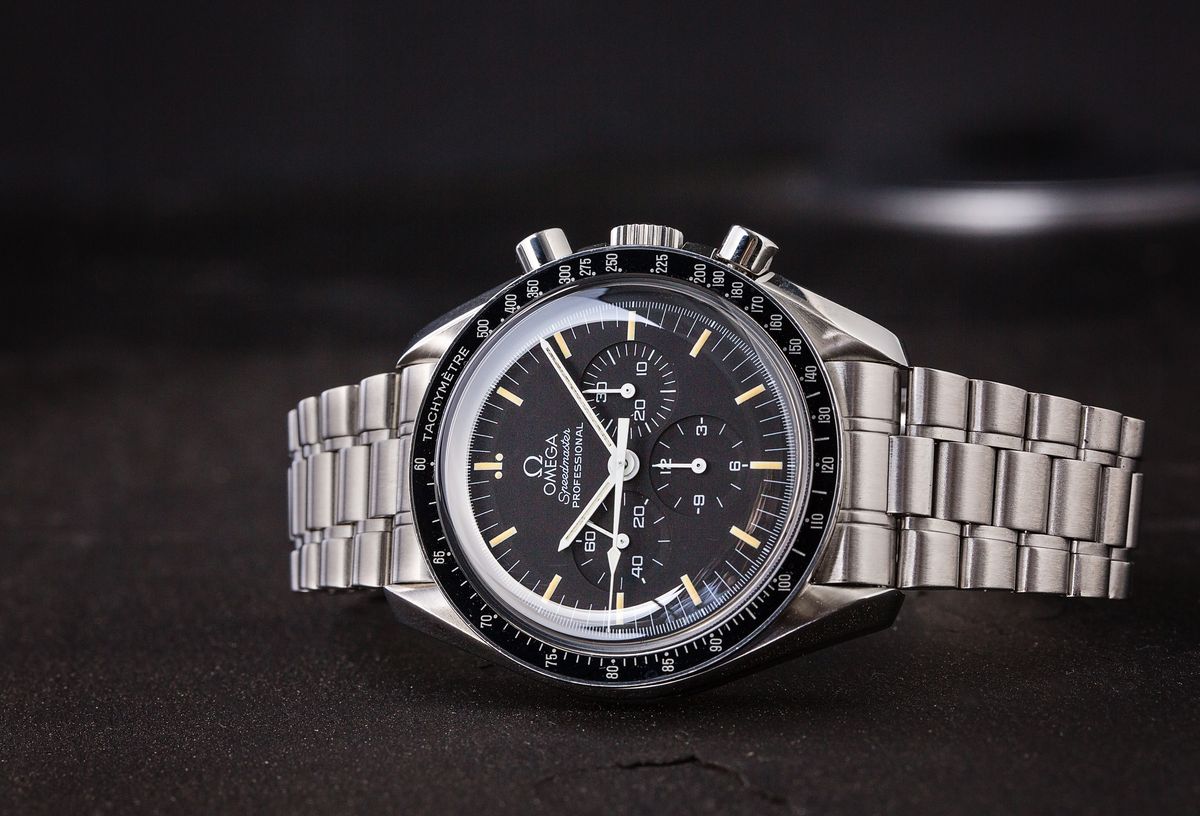 It is pretty common for those who have an interest in watches to also have at least a passing interest in automobiles. Given the significant differences in terms of size and functionality, there would initially seem to be very little overlap between watches and cars, but the cross-appeal of these two items doesn't really come down to cost at all – it's all about the mechanics, intricacy, and artisanship of both disciplines. And if your loved one is a closet motor-head, why not drag them out into the light with a motor-sport-themed timepiece?
On the track, a fine racing watch in your luxury timepiece collection can be used to time a car's performance and while off the track, it becomes an ever-present companion on long drives to nowhere. Both cars and watches are known for pushing the boundaries of what is possible in pursuit of incremental gains in speed or accuracy – and as such, the wealth of options available in the Driver category is vast.
Watches for the Collector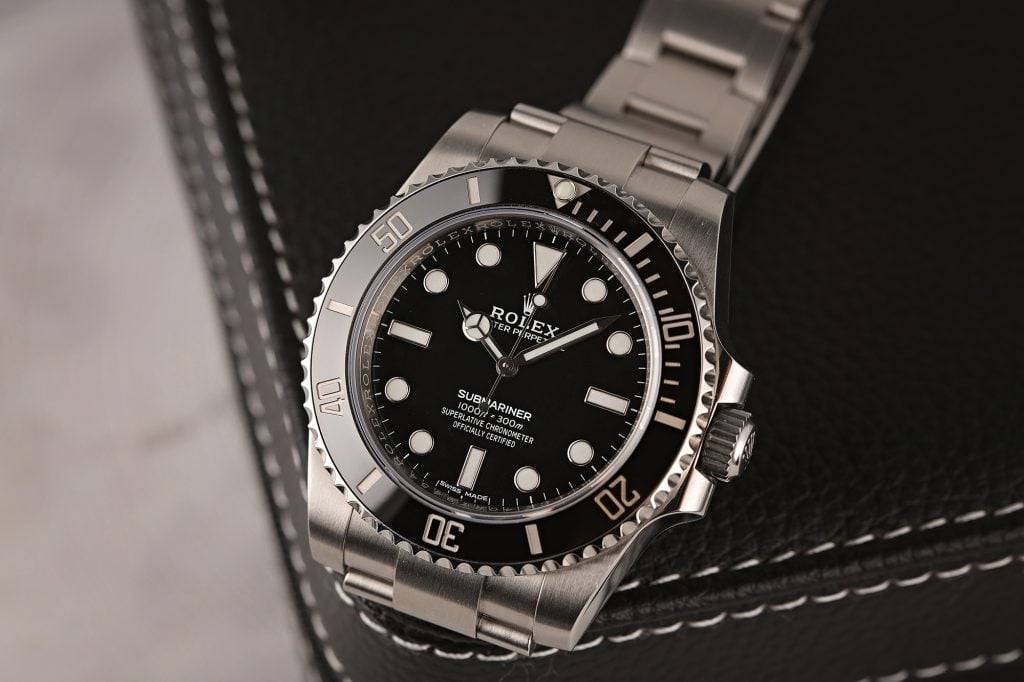 For the collector fascinated with intricate timepieces, a luxury watch is the ultimate treasure, and the gift that keeps on giving as its value often appreciates over time. Vintage Rolex watch models in excellent condition and specialty limited editions are especially prized amongst connoisseurs curating discerning collections.
Timeless classics like early Submariner, Datejust, and Daytona Rolex reference delight collectors looking to add a versatile, sought-after vintage piece into their collection this holiday season. Models still encompassing all original parts and unrestored dials retain the most collectability and investment potential for preservationists. 
Limited edition anniversary models produced in small batches also intrigue Rolex aficionados. Pieces More modern collectibles like with special engraving, materials, color patterns, or collaborations hold their value exceptionally well – especially if they come complete with a box and papers authenticating proof of purchase and ownership timeline. 
Outside of Rolex, brands like Omega and Cartier also offer alluring limited edition and rare vintage finds. Building a luxury watch collection requires an eye for models poised to increase in valuation and historical significance – collectors can rely on the expertise and extensive inventory of Bob's Watches to locate impeccable timepieces no matter the specialty.
Surprise the collector in your life this holiday season with a certified pre-owned collectible watch they'll relish hunting down year after year – the search is part of the gift! 
Watches for the Pilot
The aviator in your life will take to the skies in style wearing a luxury pilot's watch designed for aerial navigation. Catering to pilots requires optimal readability in all conditions, as well as precise timekeeping critical during flight.
The Breitling Navitimer oozes aviation heritage as the ultimate pilot's chronograph. Circular slide rule bezels capable of quick calculations easily deem Navitimer models modern-day aviation classics. 
With its annual calendar, dual time zone display, and fluted Ring Command bezel, the Sky-Dweller demonstrates Rolex's technical innovation through a pilot's watch lens. Prominent hour markers and Mercedes hands pair elegantly with robust styling nods to aviation heritage. This 2012 introduction soars with game-changing dual functionality. 
This holiday, share the gift of an exciting, sophisticated flight with a luxury watch comfortable in the clouds. The qualified timepieces available at Bob's Watches instill aviation history and precision that keep even the most seasoned pilots punctually airborne. 
Watches for the Classic Man
For the refined gentleman looking to accessorize their professional wardrobe, a classic luxury timepiece adds a dash of sophistication perfect for the boardroom or black-tie affair. Sleek, elegant silhouettes reflecting minimalist designs seamlessly slide under suit cuffs while still emanating luxury brand prestige.
Understated staples like the Rolex Oyster Perpetual offer simplicity at its finest – a straightforward stainless-steel build with occasional pops of color on certain dial variants. Time-only models forgo complications, allowing the watch itself to shine as the focal point rather than distracting subdials.
Alternatively, the Rolex Cellini collection brings a dressier dimension to the brand in slim cases echoing vintage style. Manual wind movements and auxiliary seconds hands add nuance to an otherwise classic watch silhouette.
Venturing outside Rolex, Omega's De Ville Prestige also caters to refined sensibilities with thin cases housing meticulous movements. Meanwhile, the Cartier Tank watch collection seamlessly bridges the gap between jewelry and timepieces with bold Roman numerals and alligator leather straps. 
Whichever route our professional gentleman goes this holiday season, luxurious subtleties from Rolex, Omega or Cartier promise to elevate any suit and tie affair. Give the gift of distinction with a slim dress watch pocketing uncompromising quality and delivering in a dapper style.
Sporty Watches for the Athlete
For the fitness fanatic or competitive athlete, only a high-performance sports watch can keep up with their active lifestyle. Luxury timepieces made for sport tout durable materials, timing capabilities, and water resistance built for the demands of an athletic wearer.
As a sturdy companion able to withstand recreational dives, the Tudor Black Bay Fifty-Eight offers vintage inspiration infused with contemporary functionality like a power reserve indicator. Streamlined silhouettes lend wearability during rigorous training while still retaining heritage styling that honors Tudor's rich history.
Omega's Seamaster 300 watch touts impressive depth ratings and chronometer-certified Master Chronometer movements primed for timing intervals during intense training. Laser-engraved waves on the dial add dimension while paying homage to the Seamaster's maritime roots. 
Rolex's Explorer II effortlessly journeys between the trails and tennis courts with a hardy 40mm Oystersteel case and fixed 24-hour bezel useful for tracking a second-time zone, monitoring extra-long expeditions, or keeping training logs. 
Whichever certified pre-owned sport luxury timepiece makes its way under the tree this year, it promises to motivate athletic exploits while capturing cherished accomplishments. Give the gift of a rejuvenated passion for fitness this holiday season with a luxury sports watch built to satisfy competitive sensibilities. 
Watches for Him and Her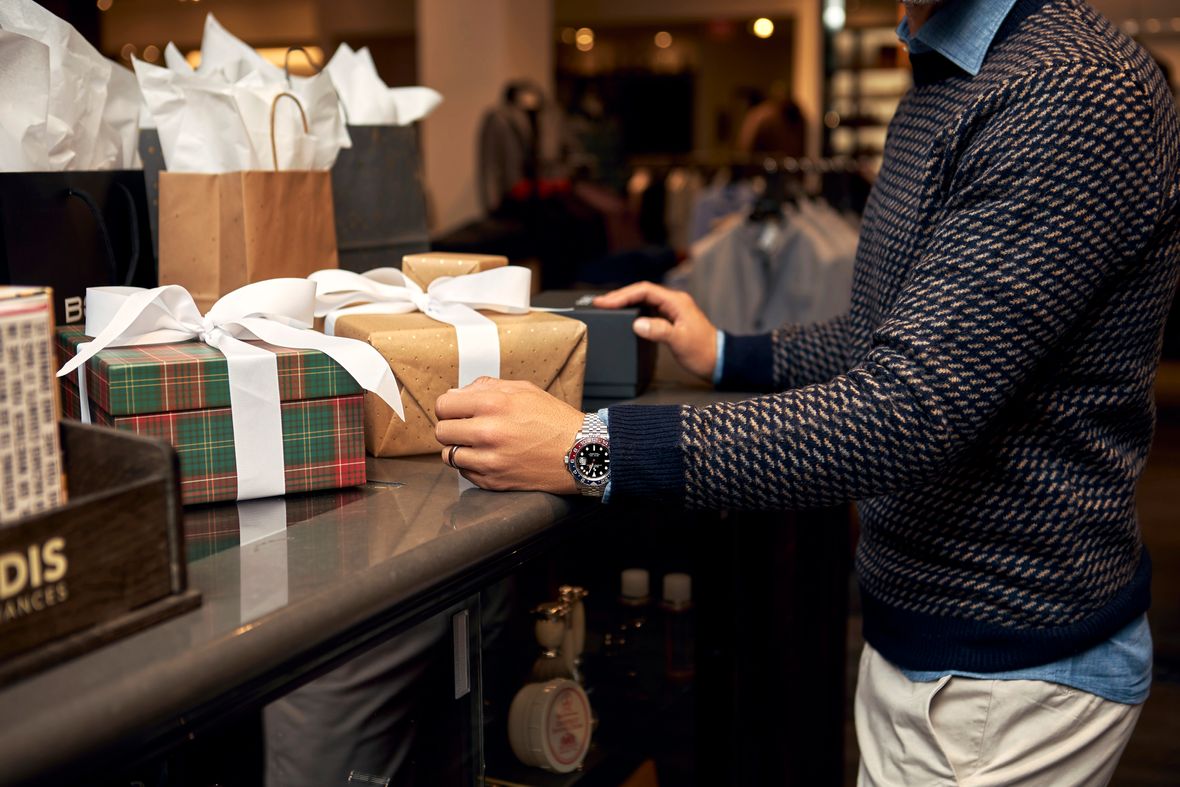 For couples with shared affinities for fine timepieces, few gifts delight more than complementing his and her luxury watches reflecting their bond. Classic pairings from brands like Rolex, Omega and Cartier make memorable holiday gifts.
Rolex's GMT-Master "Pepsi" flaunts its signature red and blue aluminum bezel, available in men's and women's sizes. Modern takes on this sporty aviation piece adopt contemporary movements and upgraded Jubilee bracelets while retaining the quintessential colors cementing its place in horology. Matching Pepsi GMTs makes a lively statement for jet-setting duos. 
Omega's Constellation watch series provides slender cases sized for feminine wrists alongside quintessential larger counterparts for gents. A linking constellation star motif stretches across both smooth dials in keeping with tradition. His and hers Constellation models in stainless steel and gold pair elegantly.
Cartier's Tank collections also take on petite rectangular cases doused in sparkling gems for the ladies while men sport leather-strapped versions in bold blue hands. Evoking Parisian glamour, matching his and hers Cartier Tank watches make timelessly chic partners in crime.
This holiday season, gift personalized pieces speak to the unique union only a couple can share. With extensive collections catering to diverse styles and sizes, Bob's Watches offers pairings suiting all tastes while conveying that loving bond with dual luxury timepieces built to be treasured. 
Conclusion 
Finding a meaningful gift reflecting personal passions grows increasingly challenging, but luxury watches gifted this holiday season make memorable keepsakes designed to last. Whether you're shopping for a sporty athlete, refined professional, seasoned pilot, or globetrotting traveler, Bob's Watches showcases certified authentic pre-owned watches primed to check all the boxes.
Legendary Rolex references, Omega's chic dress models, Breitling's dashing aviation chronos and Tudor's adventure-ready tool watches each speak to diverse personalities. For couples embracing shared interests, his and hers pairings add a personalized touch. And for collectors always on the hunt for the next prized piece, exclusive vintage models and limited editions satisfy even the most discerning. 
With extensive selections catering to all budgets and styles from brands like Rolex, Omega, and Cartier, the only challenge this holiday season is settling on just one favorite for the lucky recipient. Start your holiday watch shopping today with Bob's Watches catalog of luxury timepieces.