When you think of a 'starter' watch, surely a $15k Rolex Daytona isn't the first timepiece that comes to mind. However, if you've had your eye on one of these famous Rolex chronographs for a while now, you know that's the low end of the spectrum when it comes to this iconic chronograph watch. 
That's why today we're taking a moment to highlight the stainless steel Rolex Daytona 116520, the perfect 'starter' Daytona to usher you into this exclusive club. It has everything you know, love, and crave about a Rolex Daytona while remaining entirely approachable and affordable – relatively speaking, of course. So, let's take a closer look.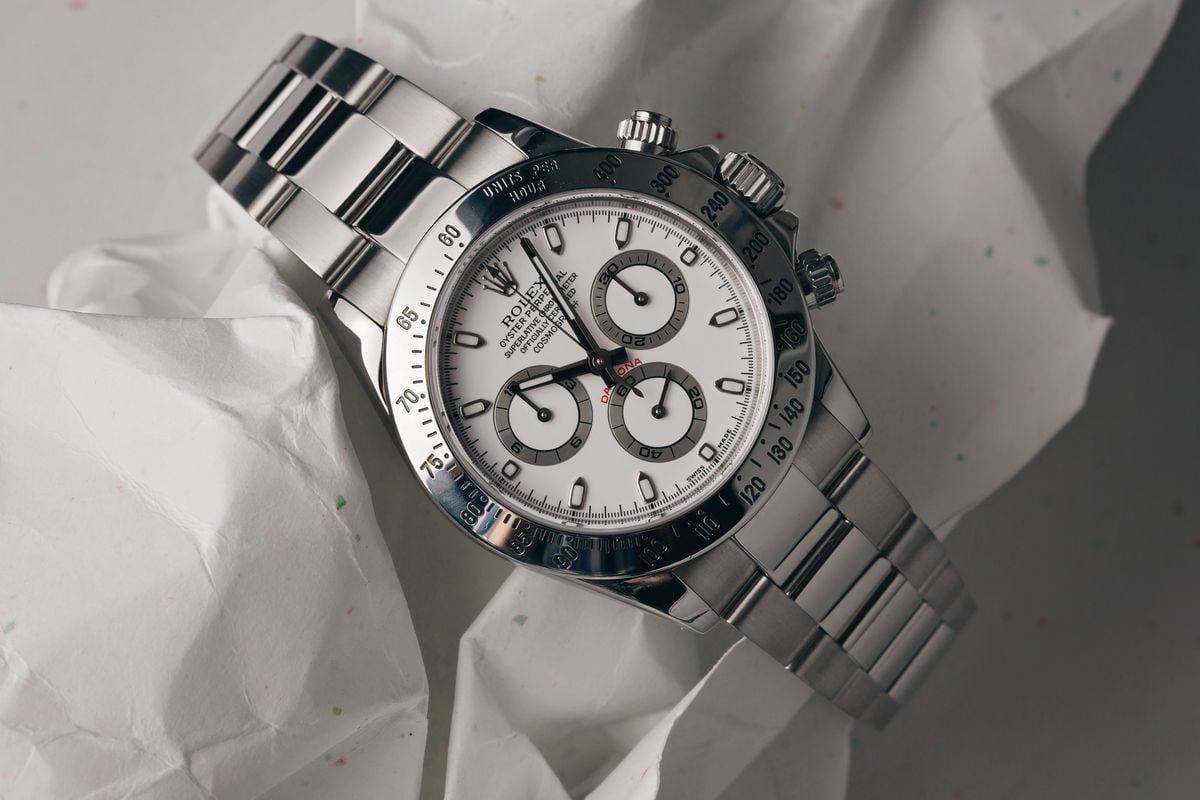 Rolex Daytona 116520: Classic Looks
Rolex has a long, rich history of producing the world's most luxurious stainless steel watches – and the Daytona is no exception. While modern times have adorned this timepiece in gold, platinum, diamonds, and gems, some of the most sought-after Daytona references remain classic stainless steel models. In fact, many of the most sought-after Rolex watches of all time are those crafted from stainless steel.
The Rolex Daytona reference 116520, forged entirely out of durable 904L stainless steel, is an instant classic. Featuring polished and satin finished steel across the 40mm case, bezel and Oyster bracelet, the watch is contrasted by either a bright white or deep black dial with luminous plots and the 'Daytona' name in red text. This is the kind of luxury watch that is going to be fashionable now, ten years from now, and even fifty years from now. 
The ref. 116520 is also the last Daytona to be forged entirely out of stainless steel – the newest models have either Cerachrom (ceramic) or gold bezels (white, yellow, and Everose). So, the incredibly classic and durable look of this model is one to cherish for its timeless style, affordability and relative uniqueness on the market today.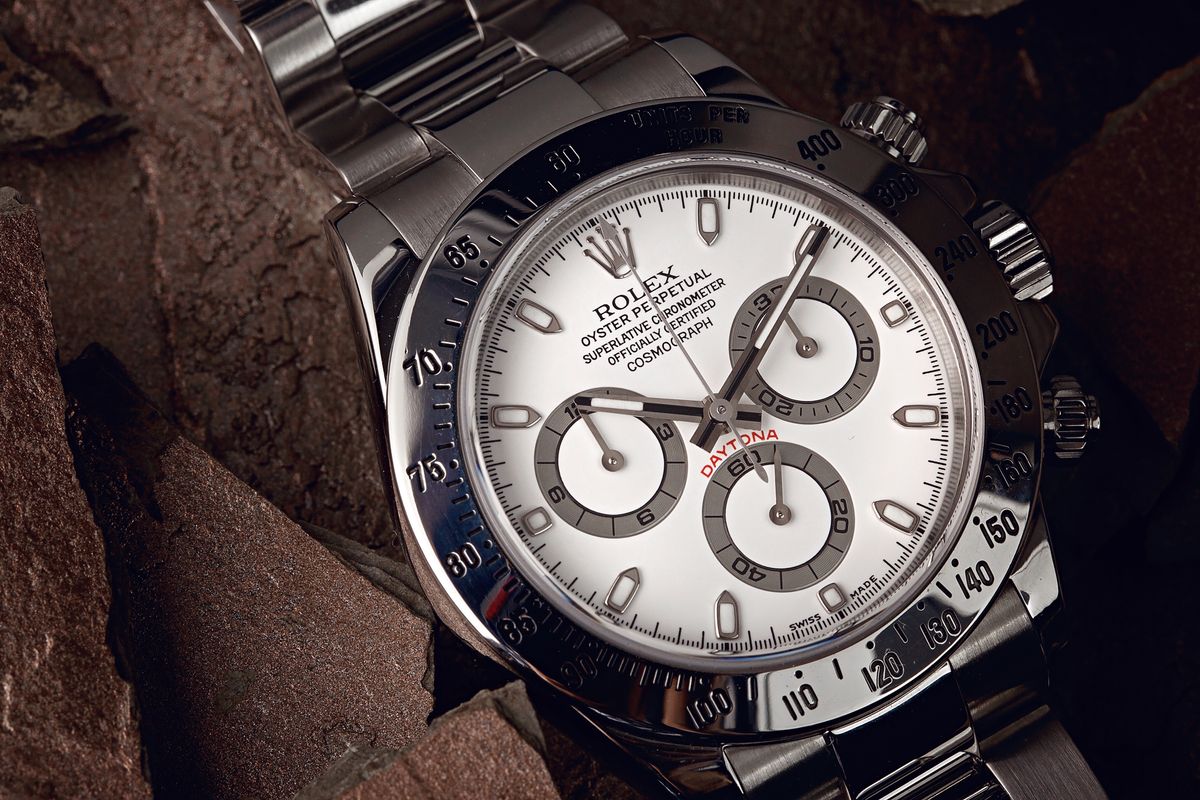 A Great Investment
Classic aesthetics aren't the only reason this is a great entry level Daytona. Sure, that's going to help it hold great value over the years. But, the fact that the ref. 116520 was actually the first Daytona generation to feature Rolex's own in-house chronograph movement is what is really going to add value to this watch over time. 
After decades of sporting a Zenith movement, the Rolex Daytona 116520 debuted in 2000 and was outfitted with the Caliber 4130, which features a 'vertical clutch' that creates incredibly precise start and stops for the chronograph. Because the ref. 116520 was discontinued in 2016, there are random-serial number examples (estimated 2011 or later) of this reference with inner bezel engravings, which provide the discontinued aesthetic of the steel bezel in an otherwise thoroughly modern timepiece.
Almost immediately after the ref. 116520 Daytona was discontinued, collectors began clamoring for it, and the competition for this model has only intensified in recent years. Not only does it represent a great price-point to get into the Rolex Daytona market, but there's a pretty solid chance that it will hold its value over the years quite well too. And you can't ask for much more than that with a starter watch, can you?