Anyone who follows fashion is well aware that celebrities rarely dress themselves for red carpet events. Instead, high-powered stylists work with the major fashion houses to create outfits that will garner them the right sort of attention from photographers and media outlets. But did you know that the various watches, such as the Rolex Submariner and Daytona that A-listers wear are produced in much the same way? When you think celebrity watches this is how celebrities really choose the Rolex model they wear.
Choosing Watches for Celebrities
GQ recently profiled Hollywood's top watch stylist, or "celebrity watch whisperer" as they put it, who pairs boldface names with timepieces and creates synergy that benefits both clients and watch brands.
Jeanne Yang is her name and she started out as a regular red carpet stylist before branching out into watches, which have increasingly become an essential part of stylish celebrities' ensembles at important events. We watch enthusiasts have long known about the message a cool and/or expensive watch can convey, so it's hardly surprising that Hollywood is finally catching on to Rolex timepieces.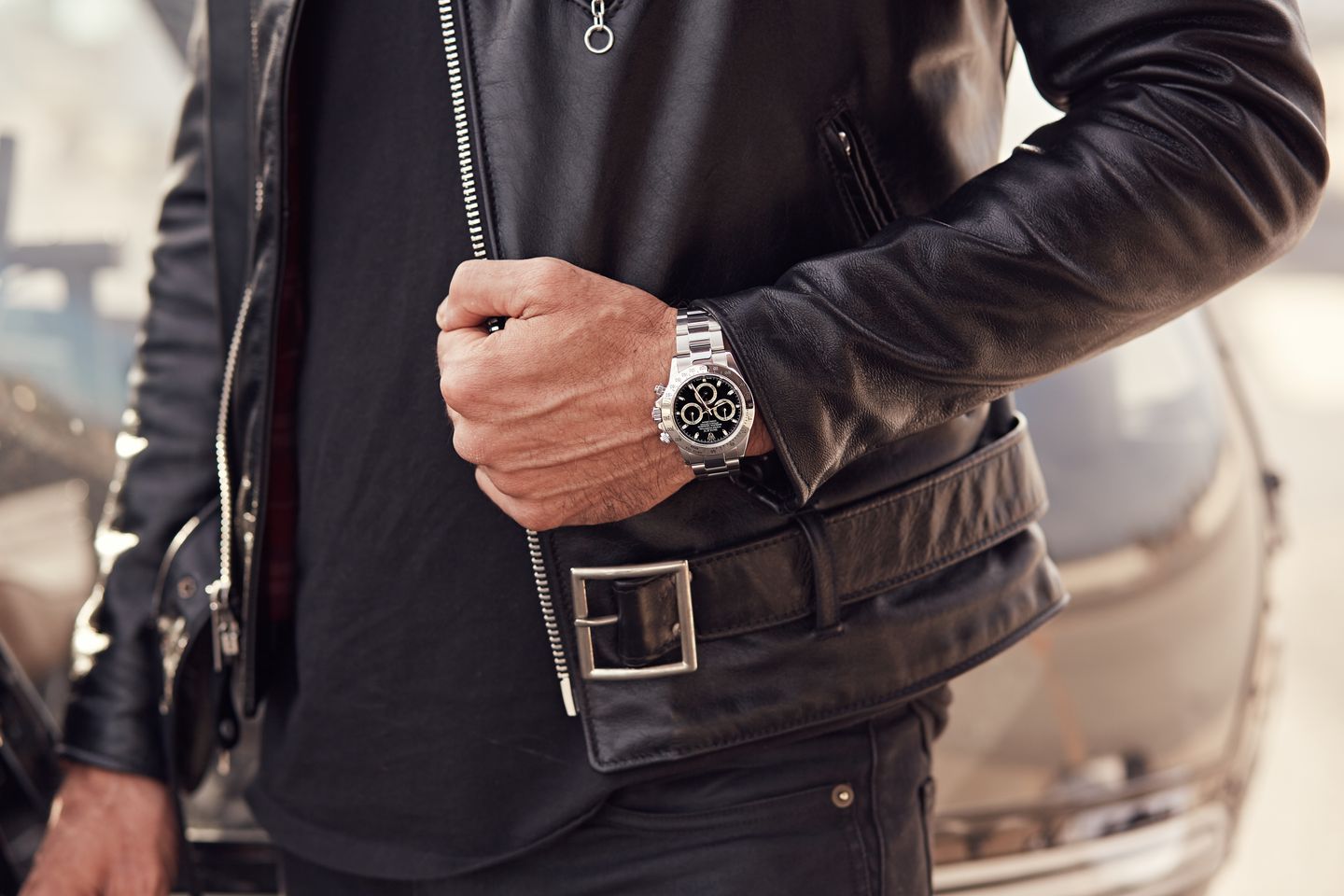 GQ recounts how Yang acquired a $560,000 Greubel Forsey Double Tourbillon 30° Technique Sapphire or Robert Downey, Jr. to wear when honored with having his handprints permanently fixed in cement in front of Hollywood's iconic Grauman's Chinese Theater. Now that may be the kind of activity for which one would normally remove a watch, especially a half-million-dollar tourbillon. But Downey has acquired a reputation as a watch collector and of course he looked a lot cooler wearing the Greubel Forsey and seeming not to care when wet cement got on it.
Yang of course had chosen the watch because of its black rubber strap and double-sided sapphire crystal, making it less susceptible to the gooey muck. "We had to quickly rinse it off," Yang recounts to GQ. "[The watch] was totally fine. It didn't get hurt or anything."
A proper watch at an event is "that little bit of punctuation," Yang says. "If you've ever read anything that's not been punctuated, how are you supposed to read a piece unless there's a period or an exclamation point?…. A man's arm looks bare sometimes without it." Yang prefers more avant-garde watchmakers like Forsey, Urwerk, and De Bethune, because of their more striking looks and complications. However, she always strives to suit the client.
While eye-popping watches suit Downey Jr. well, when dressing Christian Bale for a press tour, she chose an understated Drive de Cartier. Additionally, she will often have clients' custom made dress shirts tailored with the sleeve slightly shorter on the left arm so that their watches can be seen better in photographs.