As the temperature rises, it's there, in the distance. Summer season! Whatever your plans are from Memorial Day to Labor Day, we've got your watch picks covered. Because unless you're a one-watch kinda guy, switching out your Rolex depending on what you'll be doing is part of the fun of watch collecting. So, in anticipation of the hottest season of the year, here are the best watches for men this summer. Here are 4 summer watches that will meet your every need.
Summer Watches for the Beach
Spending some time beachside this summer? Then, on your wrist, it's got to be a Rolex Submariner. Gorgeous, tough, and water resistant to 1,000 feet (not that you'll need that when sipping cocktails on a lounge bed), the Rolex Submariner is perfectly suited for fun in the sun. Plus, if you opt for the Submariner with the Cerachrom bezel, there's no need to worry about discoloration since ceramic is fade proof. You can go classic black, or if you're looking for a splash of color, there are of course the blue or green Submariner models.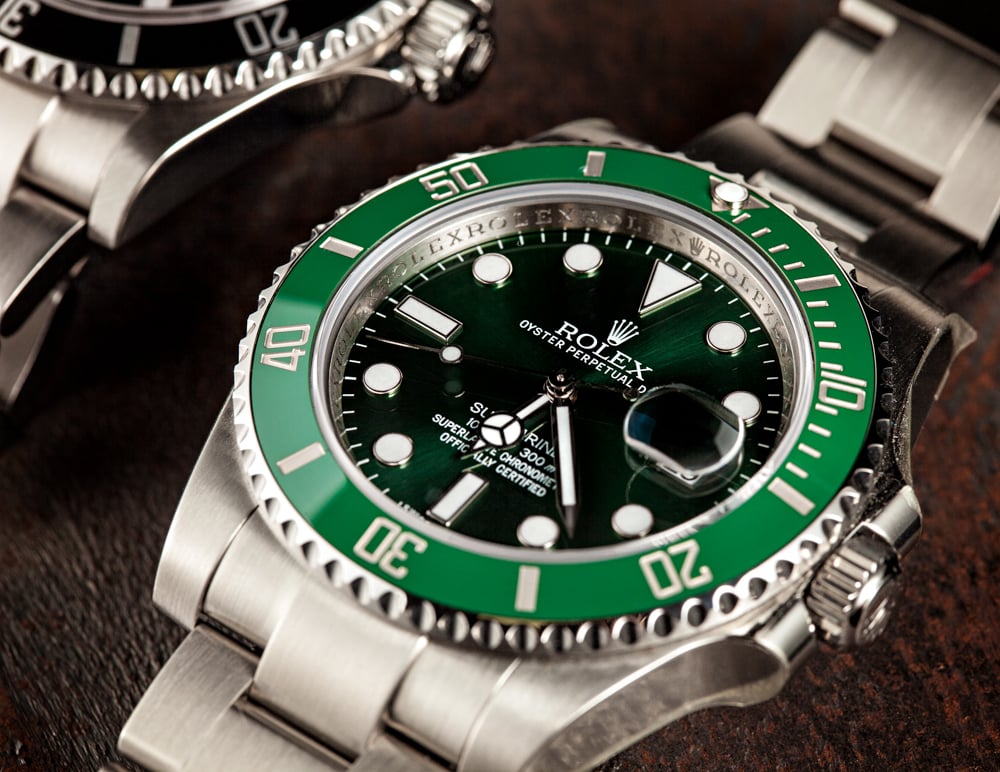 For a Rolex diving watch that's even more robust, there's also the Sea-Dweller. Perhaps not the new one from Baselworld since those haven't hit stores yet, but rather, the preceding models. The accompanying Helium Escape Valve not only permits higher water resistance (2,000, 4,000, or 12,800 feet depending on the model), but it also makes the watch much thicker.
Summer Watches for Traveling
Hitting up several different time zones this summer? Then, may we suggest the iconic GMT-Master (or GMT-Master II). After all, this is the watch that was made specifically for pilots jetting off to far away places. With one quick glance at your GMT-Master, you can keep track of your local time and your home time simultaneously. What's more, with a couple of clicks of the rotatable 24-hour bezel, you can also know the time of a third location. Travel planning made easier! Now, the only tough choice will be picking which GMT-Master model to wear. Will it be a Pepsi, Coke, Root Beer, or solid color bezel? Will it be vintage or modern? Steel, gold, or two-tone? So many options, so little time.
For those of you who want to travel in ultimate style, there's always the lavish Sky-Dweller. Also, a traveler's watch with two time zones, in addition to an annual calendar, these larger (and most in cases, more expensive) Rolex watches make a confident style statement indeed. Will you go yellow, white, or Everose gold?
Summer Watches for Sailing
Sailing aboard a yacht this summer? That's easy! Go for a Rolex watch with the word "yacht" in its name. In fact, there's the Yacht-Master or the Yacht-Master II to choose from. While the larger 44mm Yacht-Master II is equipped with a unique regatta timer function for competitive sailors, the Yacht-Master 40 is more boat lounging than boat racing. A great option for the Yacht-Master 40 is the Everose gold model with a black Oysterflex (aka Rolex rubber) strap. But Rolex also offers the two-tone steel and Everose gold or the two-tone steel and platinum models.
The Yacht-Master II also comes in several metal variations from stainless steel to full 18k yellow gold. Regardless, both the Yacht-Master and the Yacht-Master II are stunning Rolex watches that would be an ideal first mate while sailing.
Summer Watches for Road Trips
Will you have a lot of time behind the wheel this summer? Then, channel your inner speed demon with a Rolex Daytona. That'll give you something gorgeous to look at  (behinds the scenery of course) while driving. Nothing says effortless casual chic like the sporty Rolex chronograph with its pair of pushers flanking the crown and trio of registers on the dial. And, if you're a lucky owner of the steel and ceramic Daytona, that's just a whole other level of cool. Now, just pair your Daytona with a rolled-up button-down shirt and some driving moccasins and you'll look just like Mr. Paul Newman himself.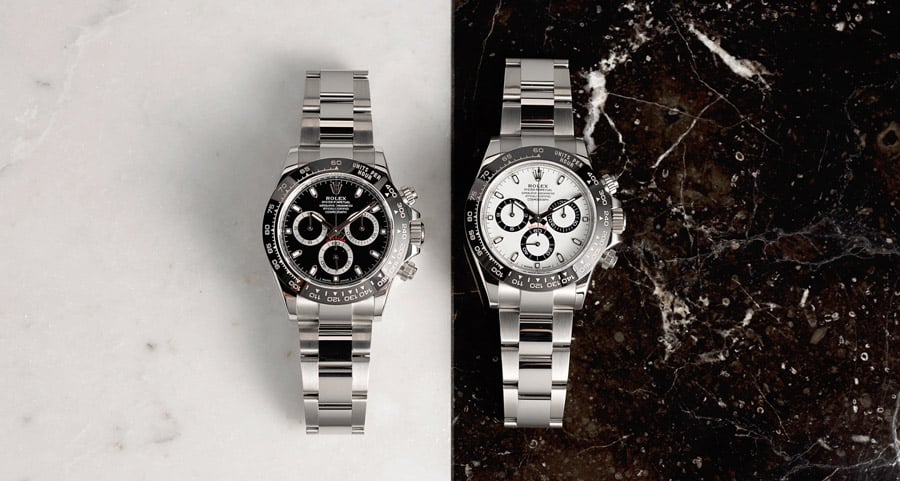 Wherever your summer plans may take you this year, Rolex offers some of the best watches for men out there. These are not delicate luxury watches that need to be confined to your watch box, but rather, tough timepieces that can keep up with your lifestyle!
What do you think are the best watches for men to wear this summer?