Hollywood actor, Orlando Bloom, best known for his roles in Lord of the Rings and Pirates of the Caribbean, has also admitted to being a watch freak having amassed a timepiece collection of over forty luxury wristwatches. He has a particular interest in vintage Rolex models with numerous rare references in his possession. His passion for watch collecting shot into the limelight in 2009, when Orlando was a victim of the gang of thieves named the "Bling Ring". Several of Orlando's watches were stolen, including seven of his Rolex watches with some über rare vintage references. Thankfully, the criminals were apprehended and Orlando's cherished pieces were returned to him. Here we take a look at some of these spectacular Rolex watches that almost disappeared forever.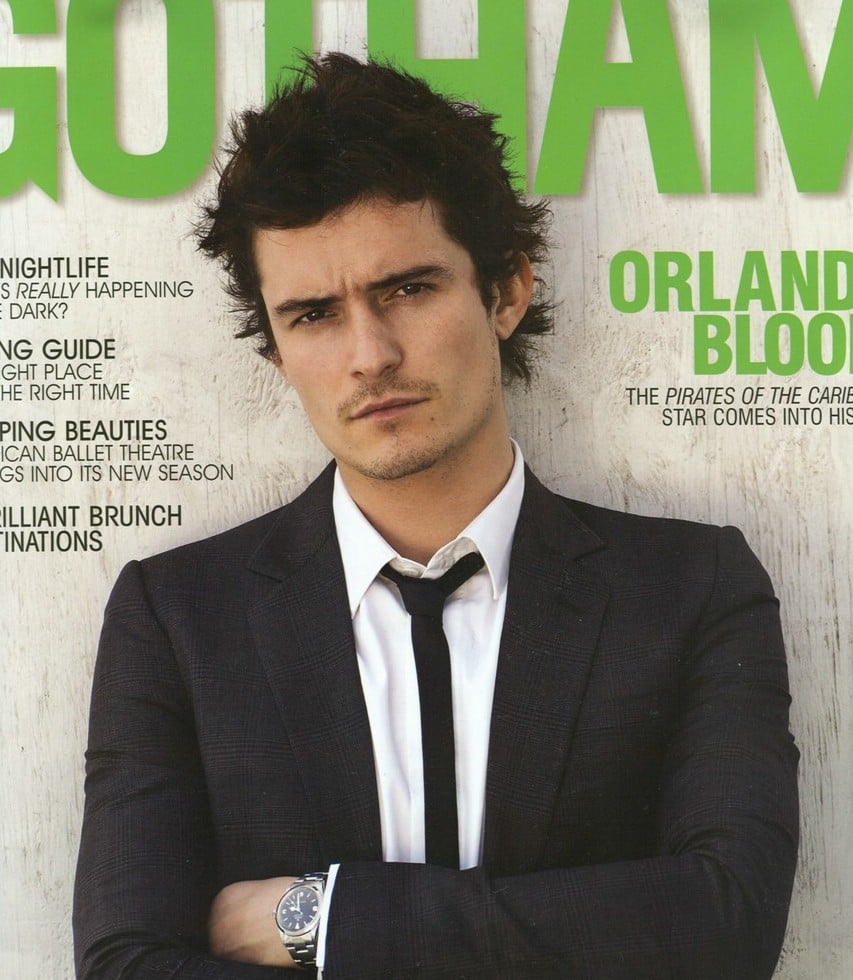 The Rolex Explorer 1016 was in production from 1963 to 1989 with several versions introduced during its manufacturing run. A straightforward tool watch from Rolex, the ref. 1016 is distinguished by its steel body, black dial, 3,6, and 9, numerals, and the triangle at 12 o'clock. Here we see Orlando on the cover of Gotham magazine sporting his a Rolex Explorer 1016 from his vintage collection of Rolex watches the late 1960s.
Orlando Bloom and his Rolex Explorer II 1655
The Explorer II 1655, also known as the "Orange Hand" Explorer was first introduced in 1971 and was in production until the mid-1980s. Named after its orange colored 24-hour hand, wearers of the Explorer 1655 could differentiate between day and night hours thanks to the bezel and extra GMT hand. The 1655 has also been called the "Steve McQueen" Explorer since it was rumored that he had worn one. However, that point is still up for debate as a photograph of Steve actually wearing one still hasn't been seen by the public. What isn't up for debate is that Orlando is an owner of a vintage Explorer II 1655 as seen here wearing one on a fat-strap for a super cool look.
Rolex Milgauss 6543
Produced in the 1950s, the Rolex Milgauss 6543 was the very first reference within the Milgauss collection made famous by its ability to resist 1,000 gauss of magnetic fields. Produced for a very short time and eventually replaced by the Milgauss ref. 6541, the ref. 6543 is an ultra rare Rolex timepiece. Orlando is photographed here wearing his Milgauss 6543 paired with a brown crocodile NATO strap.
Rolex GMT-Master 1675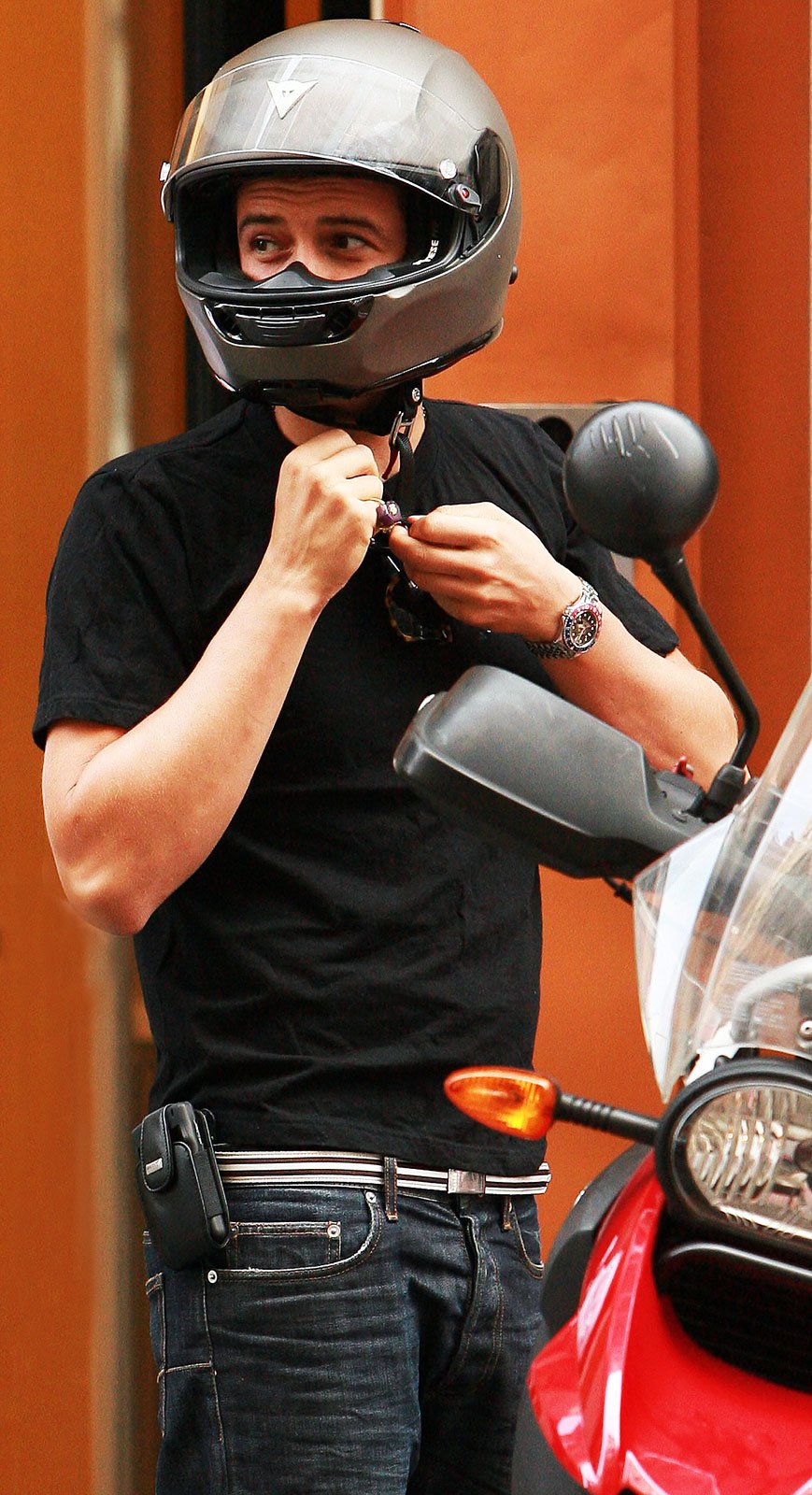 One of the longest running Rolex models out there produced from 1959 until 1980, the GMT-Master 1675 is the brand's famed pilot watch with its characteristic red and blue "Pepsi" 24-hour rotatable bezel. Its sporty style is quintessentially Rolex and is one of the most popular. Orlando's GMT-Master 1675 is particularly significant for its pointed crown guards, which was only outfitted on the very early models of the reference later to be replaced with the more traditional shaped crown guards.
Among the other Rolex watches that were taken from Orlando included the vintage Submariner 5513, vintage Submariner 6538 "Big Crown", as well as the contemporary Submariner 16610 with a green bezel. With such effort, time, and money invested into curating his  watch collection, we are glad that Orlando eventually got his watches back. He was asked by director Sophia Copella to appear in her movie about the Bling Ring, but Orlando turned it down stating that "it hit too close to home". It's clear that Orlando is a passionate watch enthusiast and we salute his taste in incredible Rolex watches.