It's not a tsunami, nor even a snowball rolling downhill. But in the last few years, we've seen some smaller watches emerge in the face of the steel and carbon fiber "hockey pucks" that some brands are manufacturing.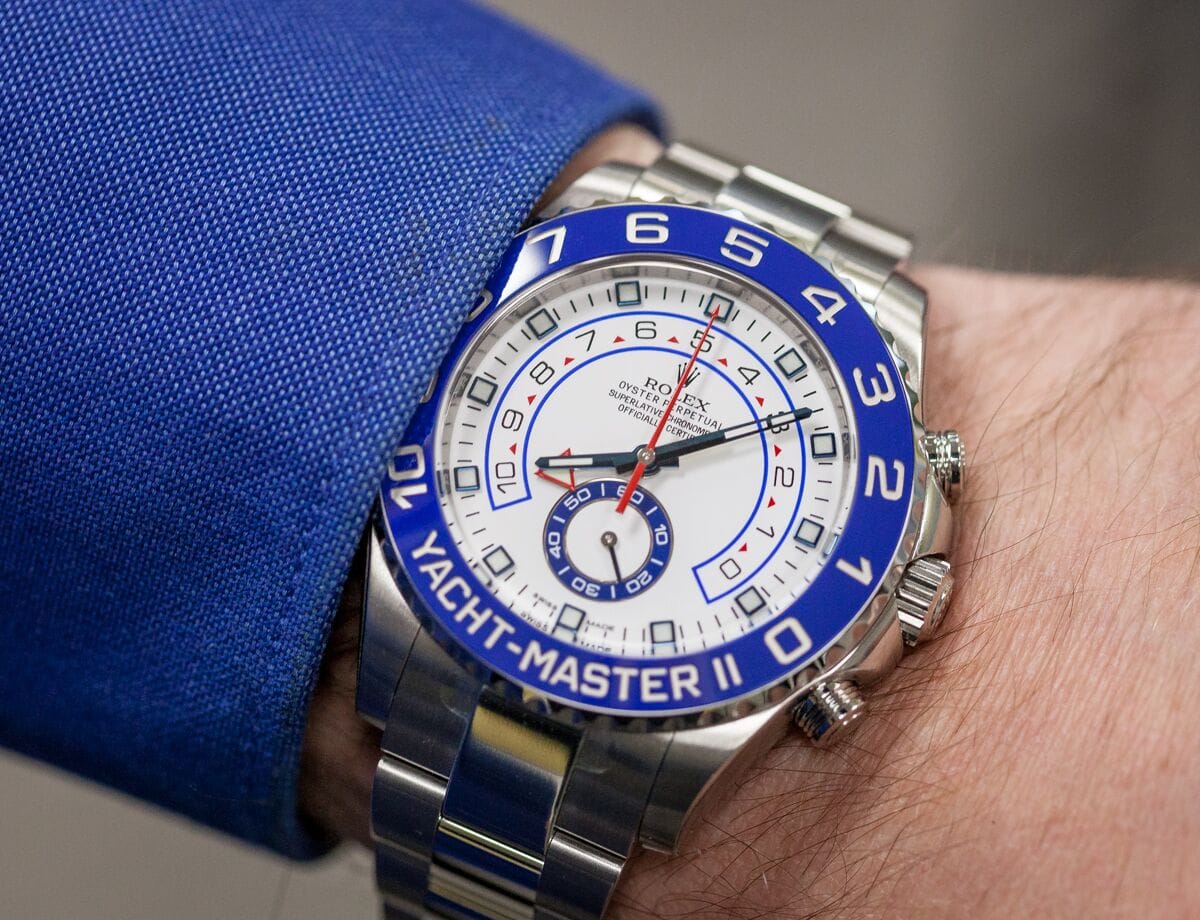 To set the stage, for the last many years now, watch brands both fine and (even more so) fashion, have been making watches bigger and bigger. Some watches – even from well-known tool watch brands like IWC and Breitling – have approached or passed the two-solid-inch mark (that'd be a few ticks over 50mm). And fashion brands blew through the 50mm mark like it was butter. Bigger, it seemed, was better. Unlike classic vintage Rolex watches that were typically smaller in size.
Even Rolex, one of the most traditional and conservative of all brands, acquiesced in 2008 and pushed new versions of both the Day-Date and the Datejust to 41mm. To be fair, they left the 36mm references in the showcase as well. But judging by social media, the newer bigger Rollies were extremely popular. This left the faithful with fears that the 36mm watches were destined for history and memory alone.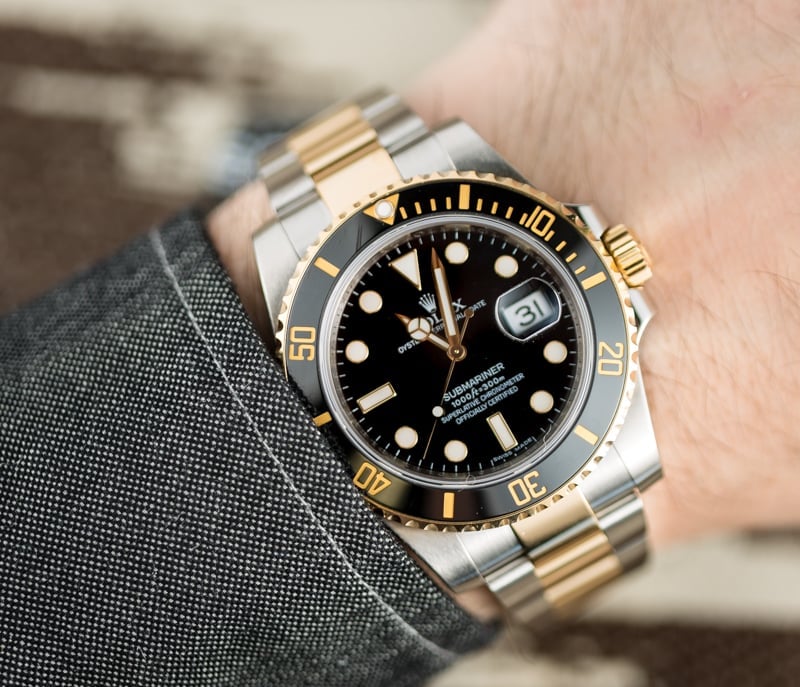 But last year, Rolex came back with a full quiver of Oyster Perpetuals in five sizes ranging from 26 to 39mm. The largest was larger than other traditional Rolexes, but it was still sub-40mm, a dimension worth noting.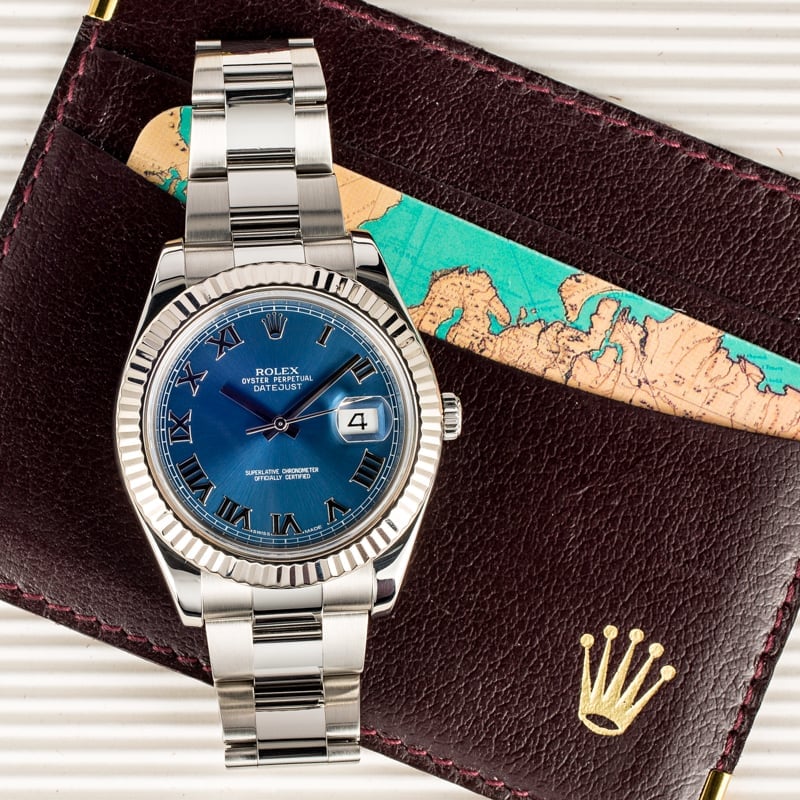 And last year, Rolex replaced the still-young 41mm Day-Date II with the Day-Date 40, thus reversing itself after only seven years. The Datejust II remained at 41mm, but can it be far behind?
And Rolex is not the only luxury brand doing this. Its young sibling brand, Tudor came out with a 36mm version of its 41mm Heritage Black Bay at Baselworld this past March. Well, to balance the reporting here, we need to say Tudor also released a 43mm bronze version of the Heritage Black Bay as well. And so it goes. We said the trend was not a tsunami.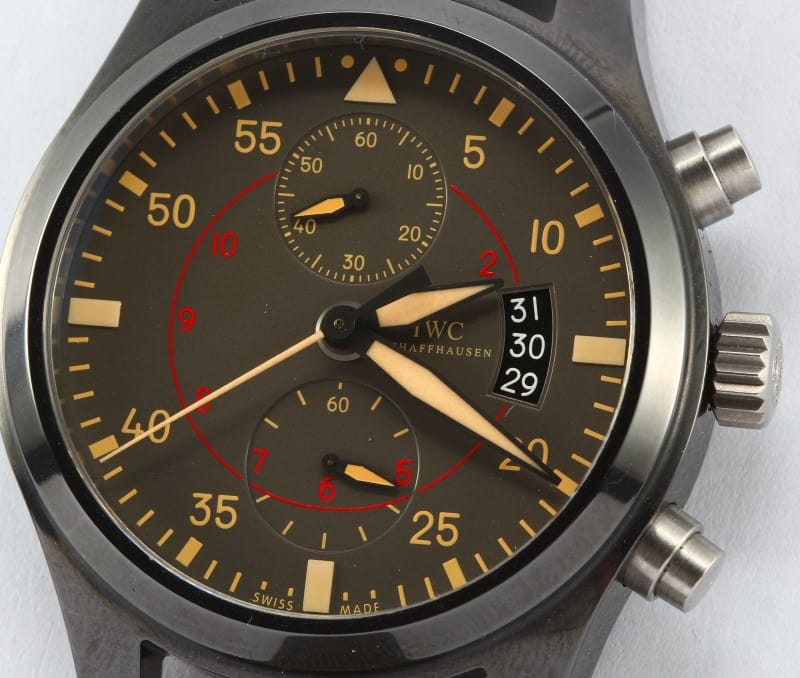 But IWC pilot watch, with the 46mm Big Pilot Top Gun among its repertoire, also released a 36mm Pilot. "Small, Fine, Discreet" is how they describe it on their website. Of course it bears mentioning that this relatively diminutive pilot's watch looks a bit out of place among its larger brethren. But it certainly belongs there when you consider the sizes of actual vintage WW II era pilot's watches.
Even Blancpain, that bastion of huge 43mm and 45mm dive watches, released a special edition 38mm Fifty Fathoms Bathyscaphe at this year's Baselworld.
So who's to say? Is that enough data to predict a trend? Perhaps not, but at least it indicates that watches of a modest size are not going away.