Back in the day, starting a luxury watch collection was about as niche a pastime as you could get. Practiced exclusively by an impenetrable clique of the select few, it is only in relatively recent years that it has managed to shake off its image of very wealthy, very old men sitting around buttoned-down auction houses, living in a world completely closed off to outsiders.
Now, it has transformed into a buzzing community of likeminded and passionate enthusiasts, brought together by a mutual love of horology. It is a process that really only started in the last twenty-five years or so, as the worldwide adoption of the internet linked people from every walk of life and from every corner of the globe, all eager to learn from each other as well as share knowledge of their own.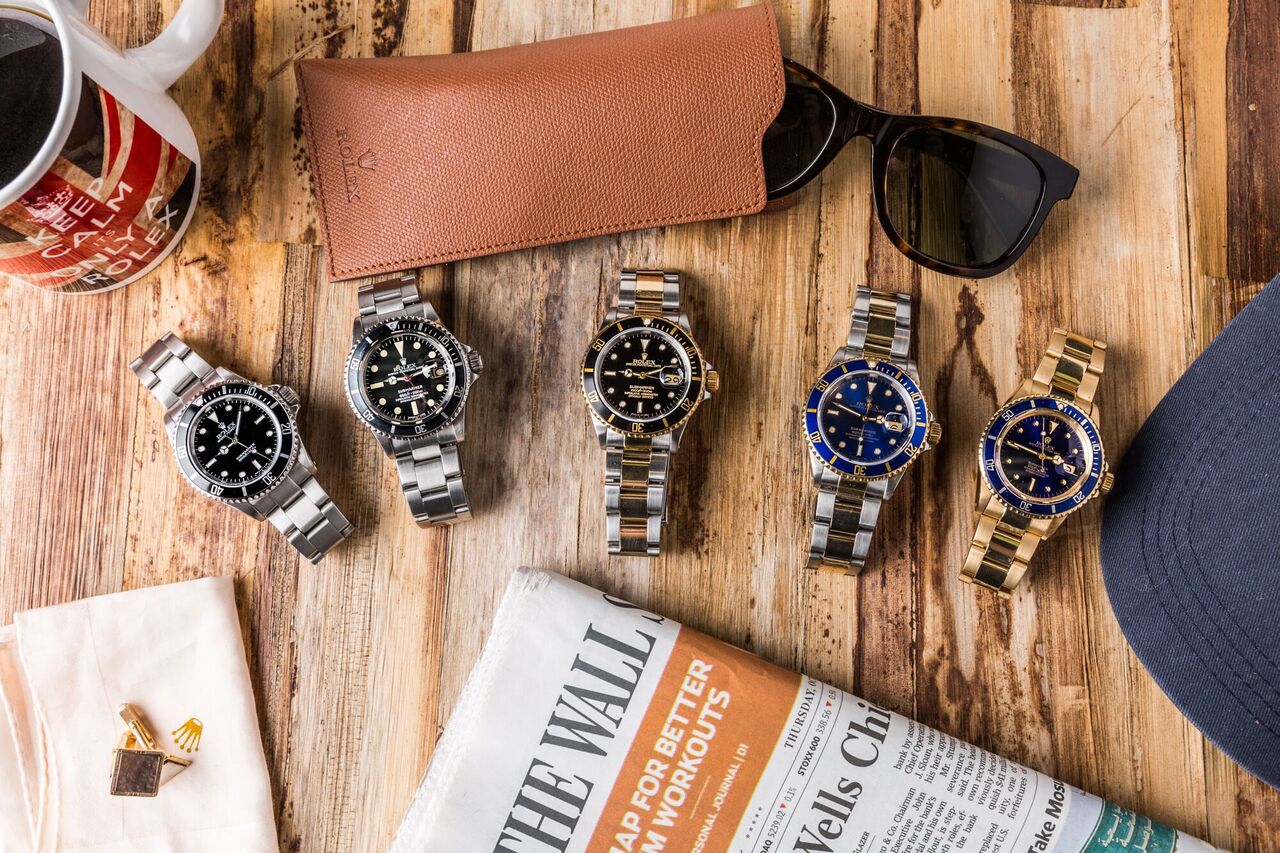 At a stroke it has gone from being a solemn, formal activity to one that attracts a much younger, more fun, and extremely well-informed crowd.
It also has an element of competitiveness about it, with collectors using the various social media platforms to show off their latest find or acquisition.
The best thing about it is that it is open to everyone. There is a whole raft of places you can go, both on and offline, to indulge your love of watches and discuss every aspect of horology with some very knowledgeable people.
Below, we'll look at a few of the options open to you as a collector to connect with your fellow devotees.
Online Forums
Whether you have a broad interest in watches of all kinds or you want to learn more about your preferred maker, you will find a forum that caters to you.
Joining a choice selection of these groups is one of the quickest ways to get any questions you may have answered. You are able to research the sometimes extensive numbers of previous threads or, if you find no luck there, you can post your own queries out into the open and stand a very good chance that one of the other participants will have the information you're looking for.
The thing that continues to amaze is how generous the other members are with their time. Watch collecting is a pretty tight-knit community, and the snobbishness that used to be a factor in some of the forums is being replaced with a far more inclusive attitude.
If you are looking for a good place to start, watchuseek.com is the world's largest and most extensive horology forum, covering just about every subject you can think of, as well as containing a dedicated sub forum for dozens of different brands.
Among the best devoted to a single manufacturer, rolexforums.com and omegaforums.net are both standouts for their respective marques, each with vast archives of reviews and resources covering modern and vintage pieces alike.
As with anything, the more you put into your time on these sites, the more you will get out of them. Getting involved and contributing your own opinions and expertise is the ideal way to become a valued part of the community.
Social Media
The explosion in social media sites has been a godsend for watch collectors and the horology community generally.
There is very little else which can link so many people so effectively, and provide a near-constant stream of information.
Of the various platforms, Instagram remains by far the most widely used, with its highly visual structure proving the ideal format for sharing images of the sort of luxury watches that qualify as minor works of art.
As a site that can only be updated through mobile devices, it has garnered a huge audience with younger watch fans, and its use of hashtags makes finding others with similar passions a breeze. It also allows users to generate a following by displaying both their collections as well as their photography skills.
Here you will discover not only other connoisseurs, but legions of influencers, resellers and bloggers, next to every major maison or startup microbrand out there.
Instagram owner Facebook also has a vast community of horologists, with hundreds of groups dedicated to both lovers of watches in general and some incredibly specific subgroups. Facebook's focus is less on the visual and more on promoting in-depth discussions, with the effectiveness of each group obviously down to its contributing members. But no matter where your particular interests lay, the chances are you will find a community out there to accommodate you.
And for having real-time conversations and keeping up with the latest news in the watch world, Twitter is still the most efficient platform. Similar to Instagram in its use of hashtags, it is easy to find or start a discussion on any topic, and you can follow and connect with anyone to hear what they have to say.
Perhaps you're more of a visual learner. In that case, YouTube might be more suited to your watch collecting needs. It combines many aspects of the previously-mentioned social media platforms with video content. Are you looking for an in-depth review with a closer look at the minutiae of a particular watch? You might find it on YouTube. The platform is absolutely booming, with countless horology-focused videos to sift through. With emerging technology, the content is becoming increasingly sophisticated, bringing the finer details of the watches into surprisingly crisp view.
The comment sections are often bustling with fellow collectors engaging in friendly watch banter and even heated debates. If you're familiar with watch collecting, you might already be aware of how important details are to other enthusiasts, and you'll find them sharing their plethora of knowledge in the comment section like what you might see in the watch forums.
Offline
As revolutionary as the internet has been for bringing together the world's horologists into one virtual space, there is still nothing to compare with meeting fellow collectors in the flesh.
There has been a huge rise in both formal events and casual meetup groups, either devoted exclusively to watches or as part of a broader jewelry and lifestyle layout.
RedBar
A real success story, and one only growing in stature, is the RedBar Group. Starting out as just two friends getting together once a month to discuss their latest favorites in a NYC bar, it has since gone on to become a worldwide phenomenon. It now has chapters all across the States, into Europe and Asia and as far afield as Australia. Renowned for its friendly and unpretentious vibe, free flowing conversation and helpful participants, it sums up the image of the modern watch collecting community. Chances are there is an active group near you or, if you check on RedBar's own website, you have the chance to establish one yourself.
OC Chrono
A similar group is forming on the West Coast out of Southern California called OC Chrono – aka Chrono Group. The vibe of inclusivity and camaraderie matches that of RedBar.
They operate primarily on social media to coordinate meetups at various locations across So Cal. The goal is to bring fellow horology buffs together in one place to show off their collections. The venues are always in line with many watch enthusiasts' interests, including garages full of Porsches, exclusive lounges where the tequila and bourbon are always flowing, sleek photography studios, and sometimes even the high-end watch boutiques where many of the top brands are sold.
Like RedBar, OC Chrono is growing, with groups popping up in neighboring states like Arizona and Utah.  It doesn't matter if you're based out of the West or East Coast. The goal of both groups is the same, to bring horology enthusiasts of all walks of life and experience levels together in one place to simply talk watches.  That's something that we at Bob's Watches can certainly get behind!
Worn & Wound Watch Fair
Among the more structured events, The Wind-Up show is an annual watch fair organized by online horology resource Worn & Wound.
Recently hosting its fourth show in San Francisco, it is now the largest of its kind in the U.S., a three-day extravaganza celebrating some of the best value for money brands from home and abroad. It is a great place for both experienced collectors and complete novices to rub shoulders and carries on the same sort of down-to-earth ambiance as a RedBar get-together.
Free to enter and with dozens of exhibitors, the Wind-Up show is definitely one to add to the calendar.
Watch Fairs
For over a century, Baselworld was the reigning watch fair held every year in the northern Swiss city of Basel. More than 100,000 visitors came through its doors annually with the hopes of seeing the newest offerings from big names in the industry, such as Rolex, Patek Philippe, Cartier, and Omega.
If you're up to date with everything horology, you probably know that Baselworld hasn't occurred since 2019.  In fact, the fair canceled its 2020 and 2021 dates amid the global Covid-19 pandemic.  Another watch fair emerged in its place amid much controversy called Watches & Wonders (formerly SIHH) and has since become one of the largest annual platforms upon which many brands reveal their latest creations.
However, in a somewhat surprising turn of events, the once-beloved fair appears to be making a comeback and has announced its dates for 2022.  They've managed to raise quite a few eyebrows, though, because those dates just so happen to coincide with their competitor, Watches & Wonders.  Whatever the fate of the legendary Baselworld fair may be, collectors and dealers now have several venues to visit this year in the hopes of catching a glimpse at the industry's hottest releases.