The difference between women's and men's Rolex watches is reducing every day, as companies become more and more switched on to the realistic needs and desires of the modern female client. In the past, it was true that the luxury watch industry – a preposterously male-dominated realm – treated female customers with something between indifference and paternalism. More often than not, "women's" watches were shrunken, stone-encrusted simulacra of the male counterpart, usually powered by inferior and horologically uninteresting quartz movements (because apparently according to much of the watch industry, women only like shiny things that sparkle and have no interest in the artistry of micromechanics).
Thankfully, this pervading falsehood is (slowly but surely) fading out and dying. More and more watches designed by women for women (or at least exclusively for a female audience where a female designer is too much to hope for) are hitting the market. While it will likely take a while for this stylistic shift to hit home with the bigger brands that still place more stock in what they think their consumers want rather than what they actually do, it is starting to affect change as we speak.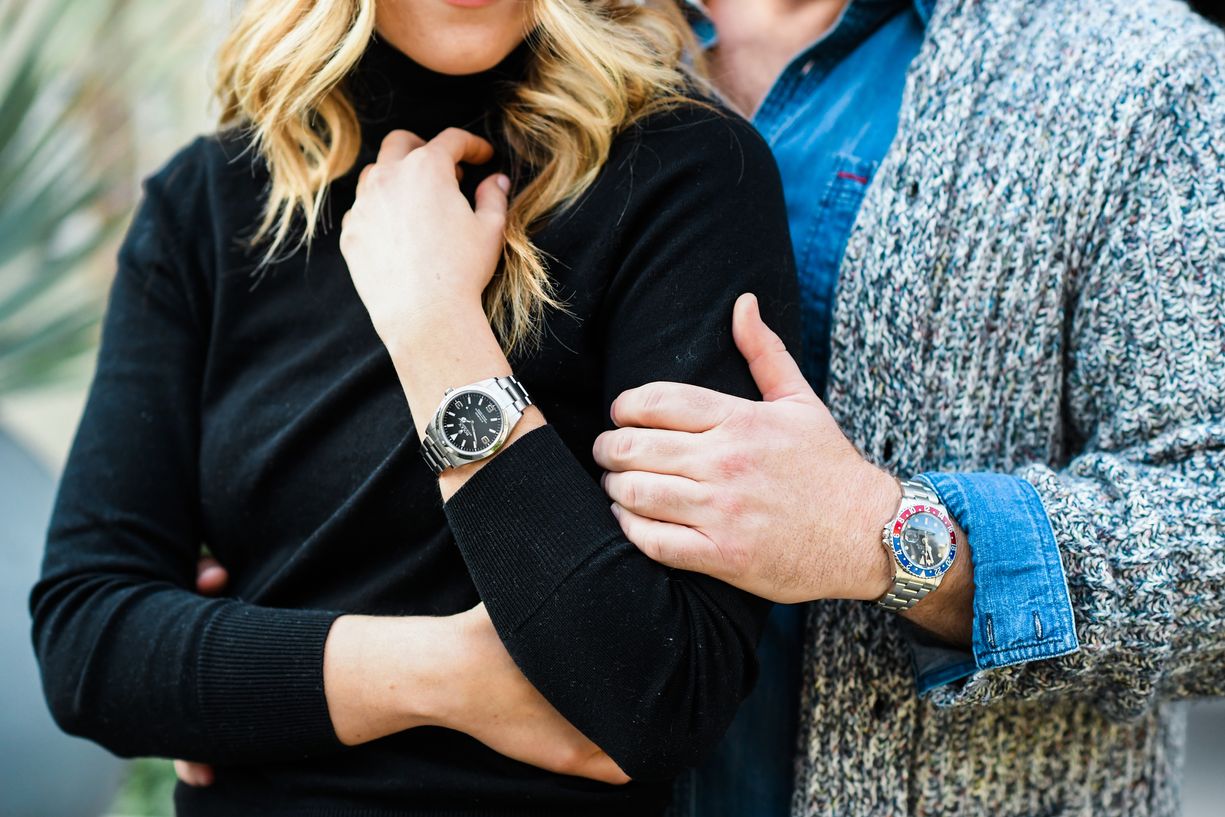 Mens Rolex vs. Womens Rolex Watches
The Pearlmaster was a revelation when it was released in 1992. Inspired by the incredibly popular Datejust collection, the Pearlmaster family being pitched directly at women was something rather special among Rolex watches – especially given the brand's stature and male-driven history. And while it was a notional step in the right direction, the Pearlmaster did not dispel every cliché in one fell swoop. But it did set Rolex on a path from which it has not wavered. And now, at long last, we are seeing the positive domino effect of the Pearlmaster's legacy: Choice.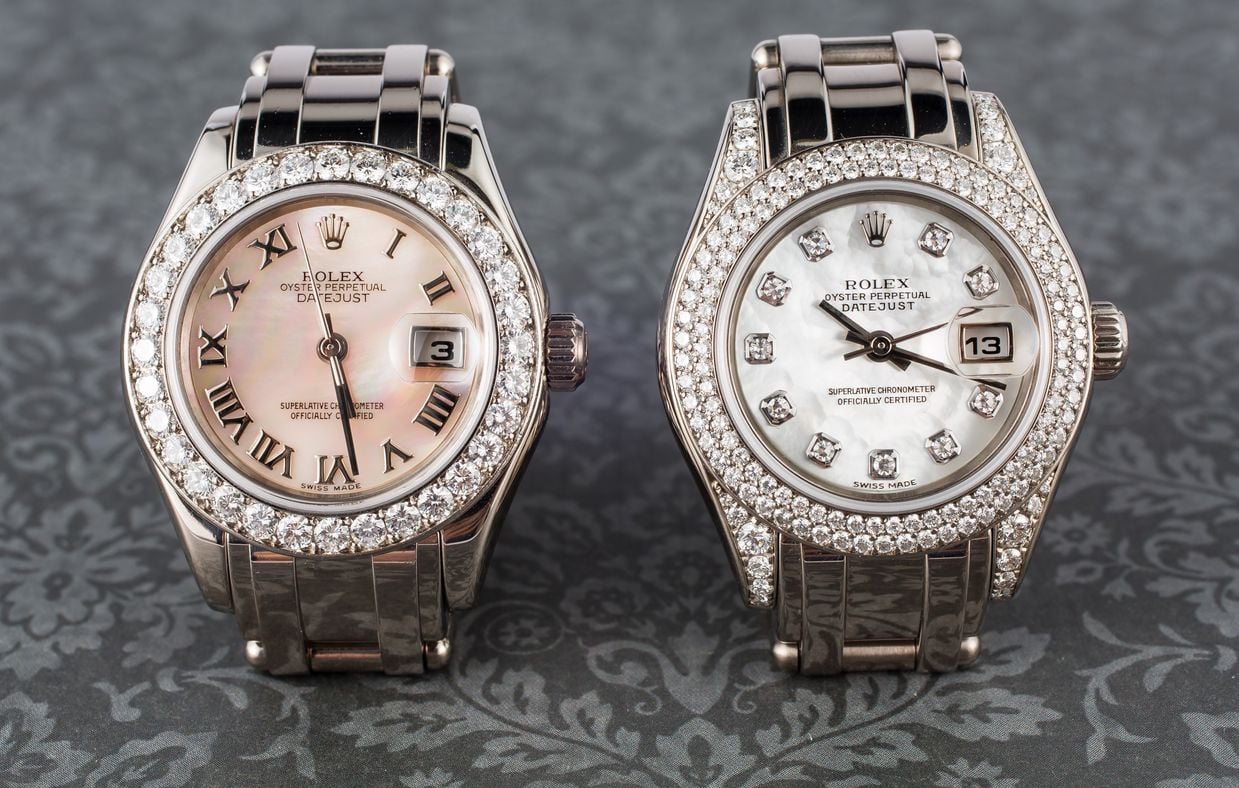 The Pearlmaster collection's greatest weakness was also its primary selling point. This was a jewelry watch. A fusion of Haute Horlogerie and Haute Joaillerie for the women of Haute Société. And in that regard, it succeeded, but it did not do anything to advance the idea that women may enjoy a watch that was just a watch.
Where it succeeded was the wealth of options it presented and the pleasing uniqueness of the characterful Mother of Pearl dial options. This was a huge move towards identifying the female customer as an individual and not as an off-shoot of the male customer.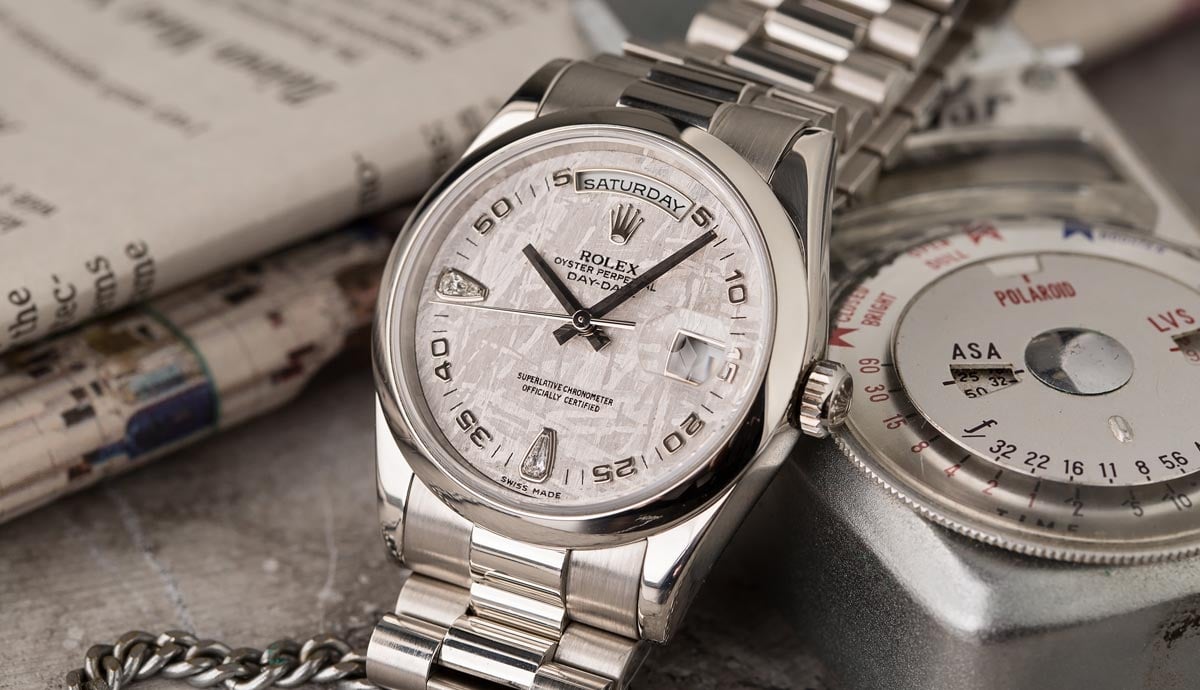 Nowadays, the many dial/bezel/bracelet combinations available on many models give customers, male and female alike, the chance to design their perfect Rolex. This level of customer customization (or at least the appearance of it) is an angle that appeals to a generation of consumers more concerned with personal expression than following the crowd.
And so stylistically, the gap between men's and women's watches is narrowing simply because women are not being as frequently stereotyped by major brands. However, Rolex had one very interesting development hidden up its sleeve, which sent shockwaves through the industry upon its release in 2014.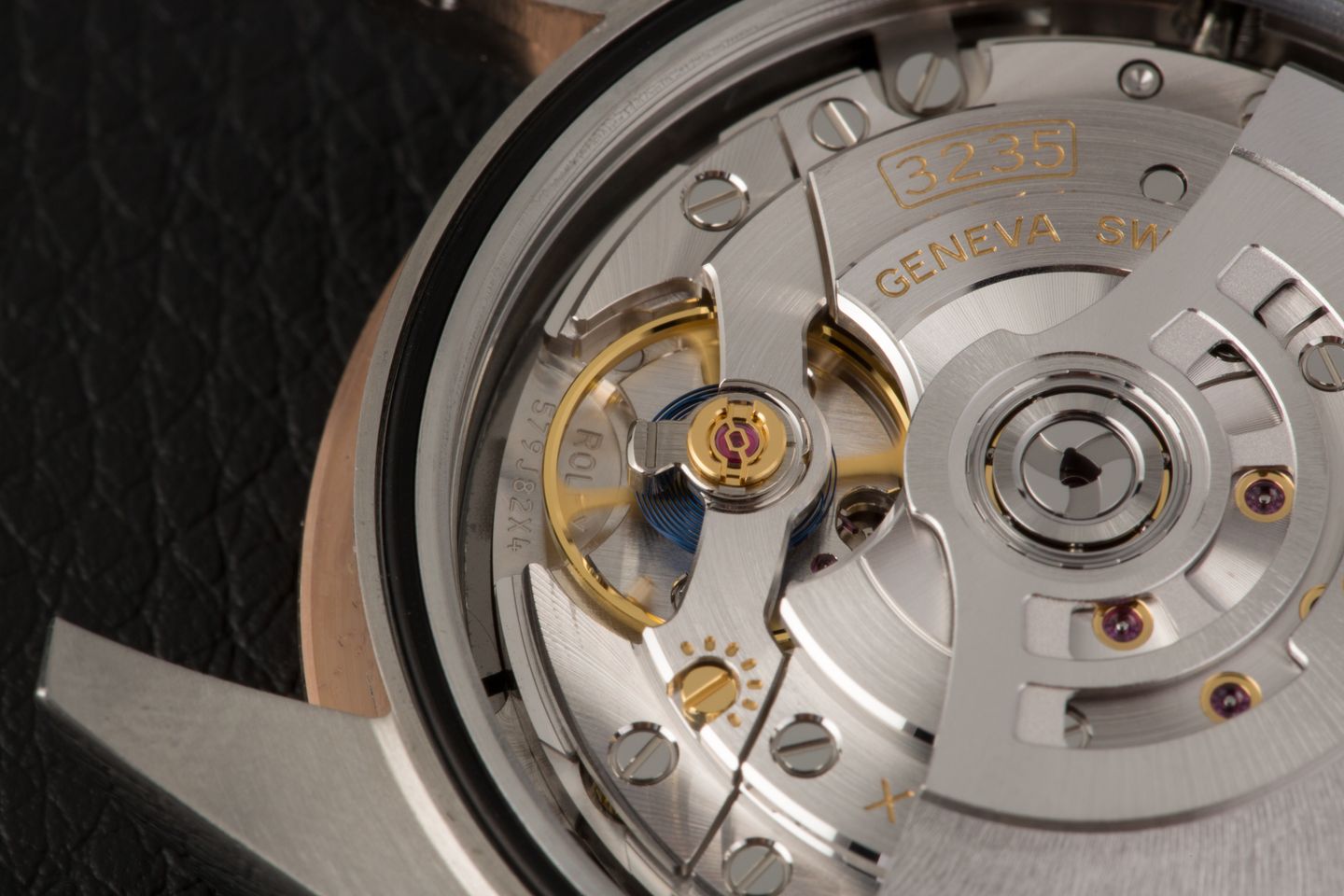 The Syloxi hairspring is Rolex's first silicon hairspring. In almost every way, it is superior to the brand's famous Parachrom alloy released more than a decade before. Unusually, however, Syloxi hairsprings exclusively appear in Rolex's women's watches, while even the most recently released men's models fitted with the latest generation of movements all use Parachrom hairsprings.
Specifically, the Syloxi hairspring is used in Caliber 2236, which is featured in a huge range of watches that fall mostly between the diameters of 28mm and 31mm. Interestingly, the Cal. 2236 is also used in the Rolex Yacht-Master 37, which might make its omission from 36mm models (many of which are targeted at men) seem strange. However, the justification for this decision is simple when one compares the dial aperture and bezel width of the Yacht-Master 37 with those of the Datejust 36 (for example). The dial of the Yacht-Master, due to the width of its unidirectional timing bezel, is far smaller, which allows for the correct location of the date window, which would appear too far towards the center on a Datejust 36 if it were to use the Cal. 2236 instead of the Cal. 3135.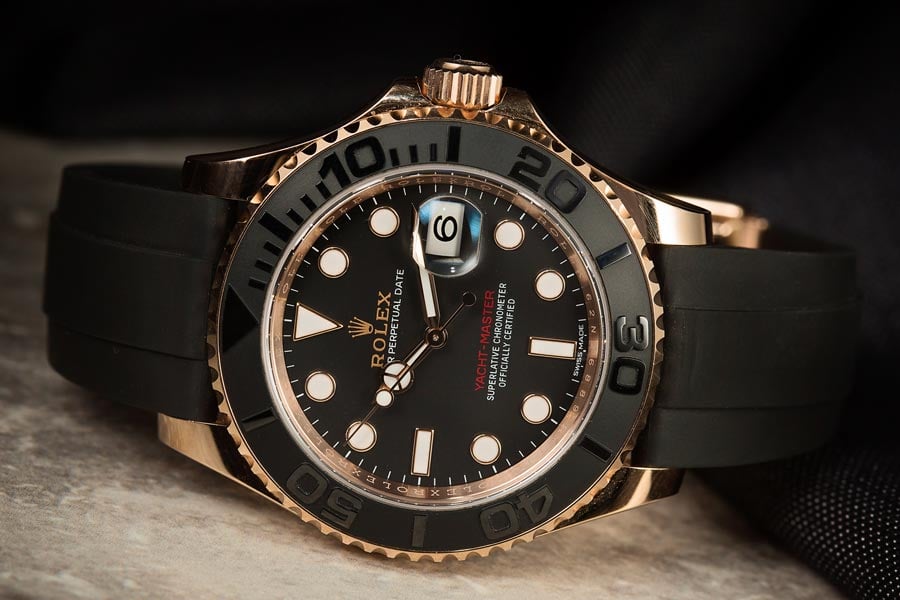 Whether Rolex has any plans to roll out the Syloxi hairspring across the entire collection is unclear. It is compact, reliable, and easy to produce for the brand using modern manufacturing techniques. However, for now, it remains one of the most marked differences between the men's watches in the Rolex catalog, and a large portion of those intended exclusively for women.
Although it having to wait to own the latest and greatest technologies from their favorite brands may be an unusual (and possibly uncomfortable) feeling for many male collectors, it has been a long time coming. Whether Rolex's move inspires other major players to release new technologies in ladies' watches first remains to be seen, but the fact the famed Swiss manufacturer was happy to lead the way can be nothing but a good thing for the industry overall.