The Oyster Perpetual Explorer watch is a pillar of the brand's catalog, first coming to market in 1953 in celebration of mankind's successful summit of Mount Everest and remaining part of the brand's lineup to this day. Although we did see the release of the first two-tone example in 2021, the Rolex Explorer's design has remained largely unchanged through the years with a time-only display, rock-solid build quality, and its signature 3-6-9 dial configuration.
Designed to be an ultra-durable and reliable timepiece for those with a life of adventure, the Explorer holds the distinction of being Rolex's original sports watch collection. For that reason, the Explorer is also one of the most recognizable models in the brand's entire lineup and offers a timeless and truly iconic design that has been a fixture of the luxury watch industry for well over half a century.
Rolex Explorer 1016
Explorer Reference 1016 Key Features:
– Reference Number: 1016
– Production Years: 1963 – 1989 (Approx.)
– Case Size: 36mm
– Materials: Stainless Steel
– Functions: Time w/ Running Seconds
– Dial: Black w/ Luminous Hour Markers (Gilt or Matte)
– Bezel: Fixed, Stainless Steel, Smooth Style
– Crystal: Acrylic
– Movement: Rolex Cal. 1560 or Cal. 1570
– Strap/Bracelet: Oyster Bracelet (Stainless Steel)
– Approx. Price: $12,500 – $100,000+ (Pre-Owned)
Click here for our Ultimate Buying Guide on the Rolex Explorer.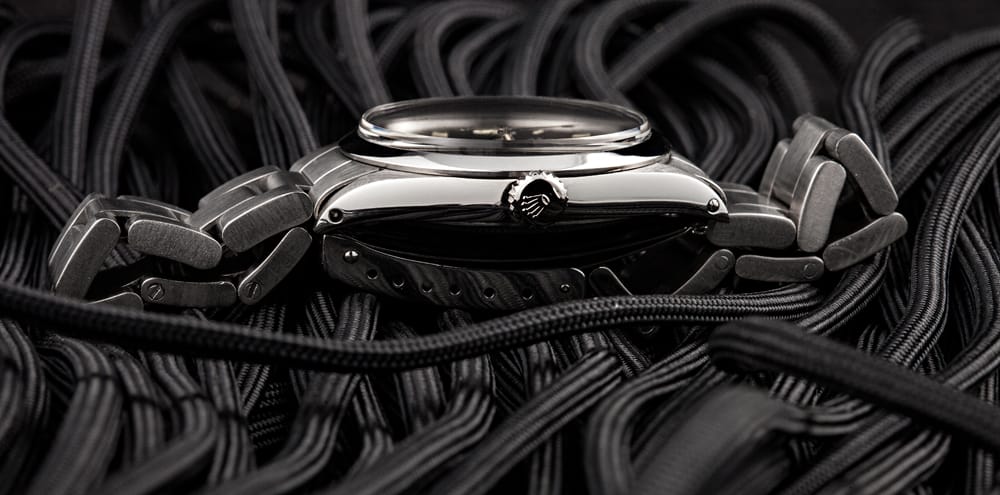 About The Rolex Explorer Reference 1016
The reference 1016 was the longest-running edition of the Rolex Explorer, and it was produced from about 1963 all the way through 1989. Rolex watches typically remain in production for numerous years at a time and it is not uncommon for certain references to be part of the Rolex brand's catalog for well over a decade. However, the Explorer 1016 was in production for over a quarter of a century, which is an incredibly long time – even by Rolex's standards.
Although it went through a few small updates throughout the years (including the transition from glossy gilt dials to matte dials with white text), the overall design and functionality of the watch remained largely unchanged. The Rolex Explorer reference 1016 boasts a fairly simple and straightforward aesthetic, featuring a black dial with oversized luminous hour markers, a screw-down crown, Mercedes-style hands, and an increased water resistance rating of 100 meters, which was twice the 50-meter depth rating offered by the previous version.
While the reference 1016 was not the very first Rolex Explorer watch that the brand put forward, it is widely considered to be the point in the history of the Rolex Explorer where its design first started to settle into itself and become the timeless classic that would go on to become a fixture of the industry. Due to how long it remained part of Rolex's catalog, the reference 1016 holds the title of being the last Explorer to feature an acrylic crystal, along with having a production period that spans the entire matte dial era, as its successor (the ref. 14270) was fitted with a sapphire crystal and a gloss black dial with applied white gold markers.
A Practical Tool For The Future
This particular Rolex Explorer 1016 comes with its own intriguing story. George, the original owner of the watch, made his initial Rolex purchase in 1966. He was prompted to buy the Explorer, not for its association with the exclusive Rolex brand, but as a practical tool for his future. George was in his senior year of Cadet School at West Point and knew that his military career was only beginning. Thus, he needed a wristwatch to keep accurate time, even in the most difficult terrains.
He landed on the Rolex Explorer 1016 at the New York Cadet Store and bought it for a whopping $86.65. This price was double that of most watches on the market at the time. However, George knew that in military operations, reliable and durable timepieces were paramount. To him, the Rolex brand and its reputation for unmatched quality was worth the higher price.
In addition to keeping accurate time, the watch's highly luminous dials allowed for signaling – perfect for military operations. Additionally, since it was powered by one of Rolex's legendary self-winding Perpetual movements, the Explorer reference 1016 does not require any batteries or daily manual winding. By simply wearing the watch throughout the day, the gentle motions of the wrist will wind the movement and keep it running.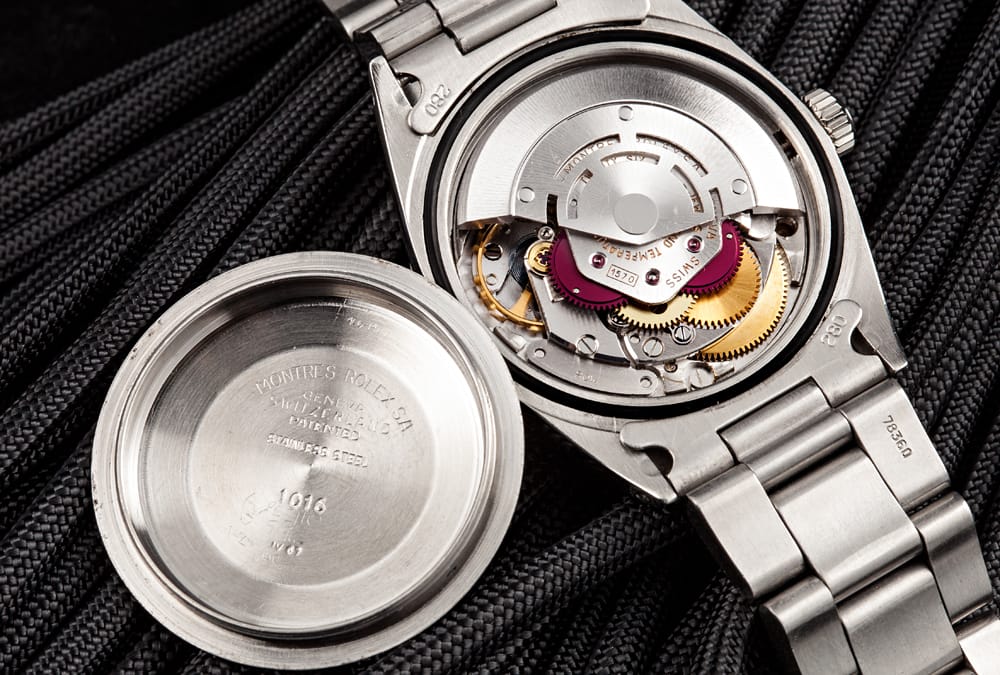 Military Use Around The World
George's Rolex Explorer 1016 followed him as he traveled around the world while serving in the army. He wore it on his wrist throughout Army Ranger School in the mountains of Georgia and then later the swamps of Florida. While serving in the 82nd Airborne Division, George was stationed in Germany and his trusty reference 1016 Explorer naturally went with him.
In 1967, George took his Rolex Explorer to Vietnam. While there, he was stationed in the Delta, where he experienced extremely hot and wet conditions. Not surprisingly, his reference 1016 Rolex Explorer easily withstood the varied and extreme environment – just as George thought it would, due to the legendary reputation of Rolex's screw-down Oyster case. Throughout George's military experiences, he found that the Rolex Explorer ref. 1016 delivered on its promise to read true no matter where his orders took him.
A Long-Term Investment
After his time in the army, George decided to have his Explorer 1016 serviced again, and he was surprised at the quoted $300 price, as this was far more than he had initially paid for the entire watch nearly 50 years ago. However, when it comes to investments such as his beloved Rolex Explorer, the cost of maintenance is entirely relative. Even though the price of service was more than three times what he originally paid for his watch, it was still a fraction of what his Explorer is worth today.
George's Rolex Explorer 1016 has increased in value exponentially since it was purchased in the 1960s, which is why George ultimately decided to bring it to Bob's Watches to get an estimate of its current market price. Even the least expensive versions of reference 1016 are worth at least five figures, and George's is an exceptional example. There's nothing better than a vintage Rolex with an interesting story to tell, particularly one that was well-loved and worn often like this reference 1016 Explorer.
We're honored to have crossed paths with George and his trusty timekeeping companion – and we are confident that his Rolex Explorer 1016 will continue to faithfully serve him for many years to come!