Sophia Loren is a legend — with her acting accolades enough to take up an entire article in itself. You probably know her from iconic films like The Pride and the Passion, Houseboat, It Started in Naples, Two Women and more. But, it was more than her acting that captivated the world. Loren's classic beauty, killer curves, and style sense made her both a sex symbol and fashion icon.
Her world-famous looks even got a Rolex nicknamed after her — the Rolex 16760 GMT-Master known for its thick case and sweeping curves.
The Watch Worth a Loren Nickname: The 16760 GMT-Master
Rolex is famous for having their watches nicknamed after the famous people who wore them. But, the 16760 GMT-Master is different because Sophia Loren never even wore the watch that sported her moniker. Instead, this watch was nicknamed after Loren because of the bigger sizes and shape of its Oyster case — 5 mm– and the bezel and crown guards. These sweeping curves, reminiscent of the Italian actress, are how the Rolex 16760 GMT-Master got its nickname.
Now, let's take a closer look at the rest of this curvy beauty. The Rolex GMT-Master II 16760 was produced until 1988, and was only ever crafted in stainless steel with that famous red and black bezel. And that's the first thing you notice when looking at this watch — a crimson and black colored bezel, also known as the Coke bezel. This model was also only ever produced with the Coke bezel.
This watch was also quite innovative when it was released, as it was the first to use a sapphire crystal for better scratch resistance as well as the first to use white gold on the dial. The 16760 GMT-Master was also the first watch that utilizes the automatic movement to have the hour hand independently move from the rest of the hands. If you're familiar with the GMT's, you know they were originally made for pilots. So, being able to now quickly and easily adjust the hours as you moved across time zones — while maintaining the most accurate time — was a serious upgrade and innovation.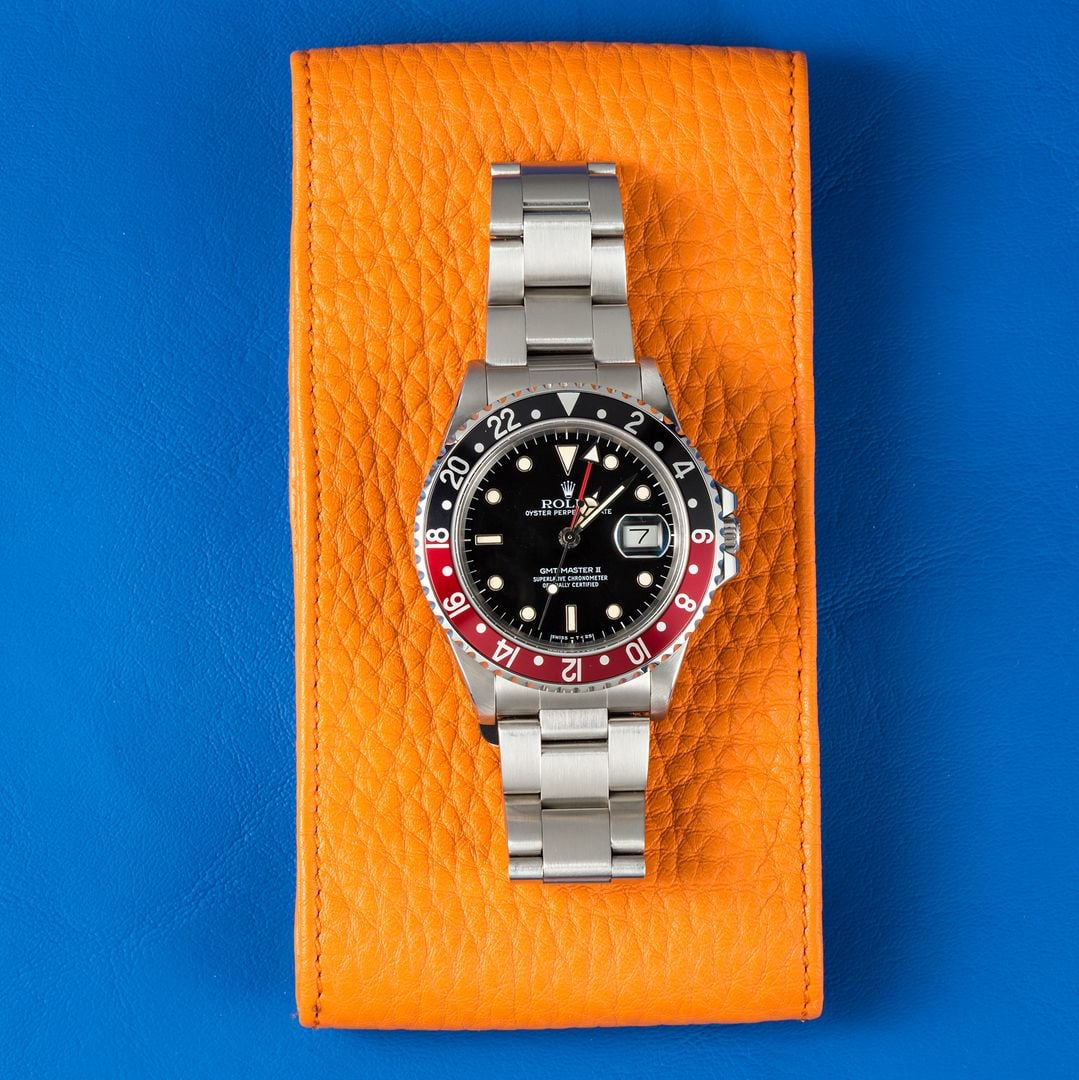 Like the actress it's named after, this timepiece will never go out of style.