Summer ushers in months of adventures from the seaside to the countryside — road trips, diving expeditions, yacht days, beach weekends, barbecues, and more. Of course, you need a luxury watch that can keep up – a timepiece that can withstand the daily wear, tear, and (deep) dive into the ocean or pool. Plus, it needs to look great. Your perfect summer watch is the kind of timepiece you strap on in the morning and don't need to think about until you check the time when the bar does its 'last call.'
Our list of the best summer watches outlines both classic summer favorites and some new, modern timepieces. However, all of them are stylish, handsome, and rugged enough to go from the beach to dinner and drinks without requiring a second thought or strap change. So, let's dive into our list of the best watches for summer!
Best Summer Watches
Click here for some tips on how to buy a luxury watch for someone else.
When it comes to summer watches, the perfect watch for one person might not be right for another. In reality, finding the perfect summer watch will depend a lot on your personal preferences and what you plan on doing this summer. A decent level of water resistance is always a good idea to have for summer, but there are many other factors to consider, such as the type of timepiece, its features, and the materials used in its construction. Below is a closer look at some of the top luxury timepieces to wear this summer.
Rolex Submariner
The ultimate symbol of professional excellence and modern luxury, the Rolex Submariner is the perfect summer companion. Boasting impressive features like 300 meters of water resistance and the option of two-tone and gold details, the Submariner easily makes the transition from the deck of a dive boat to evening rooftop drinks. However, if you're looking for more of a neutral look than the blue dial and bezel two-tone Submariner, the classic stainless steel and black bezel Submariner will look just as good on your wrist this summer.
Rolex Yacht-Master
You don't have to own a yacht to wear a Rolex Yacht-Master II this summer. But, that would be ideal, wouldn't it? Even still, you should at least try to find yourself on a boat or swimming in the sea wearing this watch this summer. With 100 meters of water resistance and a flyback regatta timer with a mechanical memory, this watch is ready to go wherever you do. Plus, it helps that the Yacht-Master is incredibly bold looking – whether it's the full 18k yellow gold model, the two-tone Everose gold version, or even the icy white gold edition with its solid platinum bezel. Wearing the Yacht-Master is the elegant power move you deserve to make this summer; let it do all the work and steal all the attention while you sit back and relax.
Rolex GMT-Master II
With many destinations like Europe opening back up to travelers this summer, we expect that you'll be returning to your jet-setting ways in the coming months. If so, there's no better companion than the Rolex GMT-Master II which can help you keep track of three different time zones while simultaneously looking elegant. Housed in Rolex's famous Oyster case, the GMT-Master II also boasts serious water resistance and rock-solid durability, meaning that you can flex this watch in first class, at the beach, and at the hotel bar after dinner, all in the same day.
Omega Seamaster Aqua Terra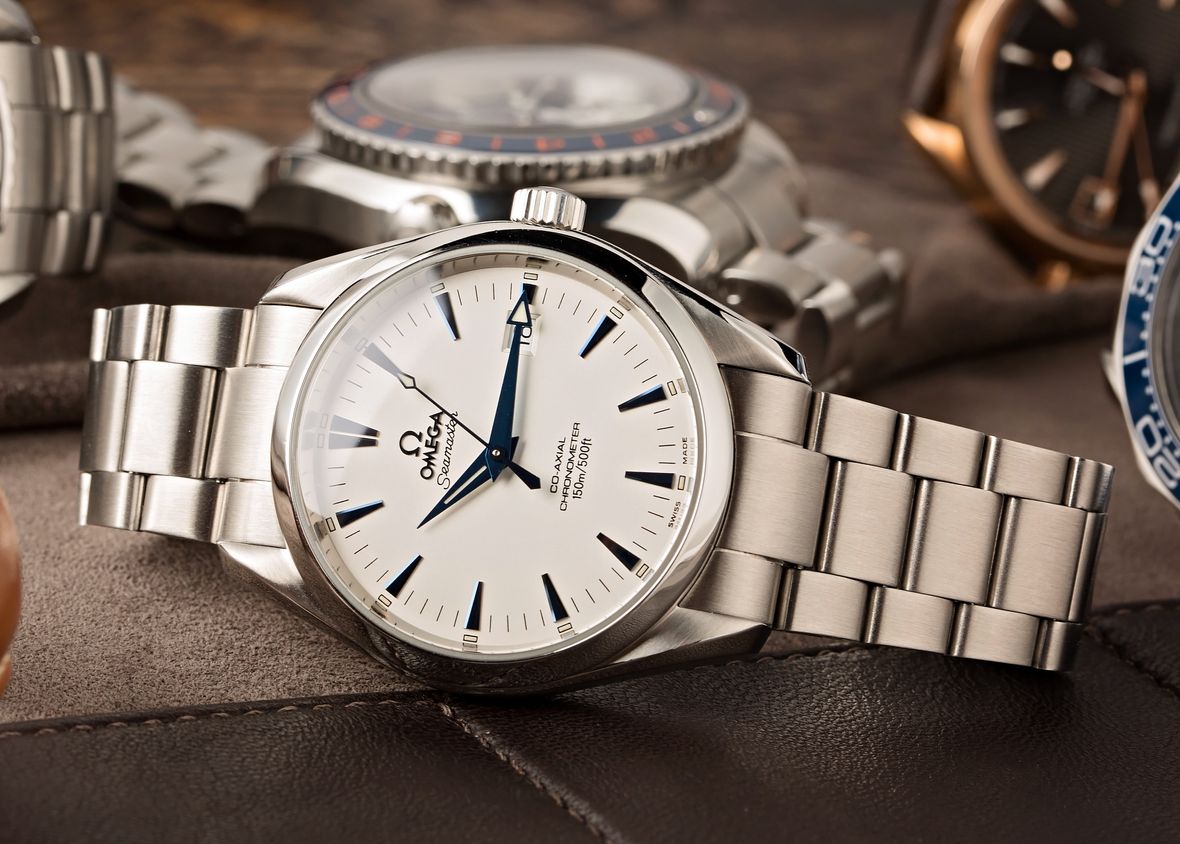 Omega's maritime roots run deep, with the Seamaster name being the oldest in the brand's catalog. The Aqua Terra is an extension of the Seamaster collection with both men's and women's models showcasing a dressier aesthetic that's perfect for the beach club while still maintaining a professional level of water resistance for your afternoon dips. While their classy looks could almost let them pass as dress watches, these beautiful timepieces are waterproof up to 150 meters.
Omega Seamaster Planet Ocean
If you're in the market for a larger professional diver's watch this summer, the Omega Planet Ocean is an awesome choice with a whopping 600 meters (2,000 feet) of water resistance. With some models measuring 45.5mm in diameter, Omega Planet Ocean watches are some of the largest professional dive watch options on the market, sitting prominently on your wrist while you dive, swim, spearfish, and take on all-new adventures this summer. Still boasting a handsome black dial and bezel, you'll have no problem wearing this luxury Omega timepiece out to dinner to recount all your underwater stories.
Omega Seamaster Diver 300M
If you're hitting the high seas this summer – whether that's at the beach club, the yacht club, or actually scuba diving – the Omega Seamaster Diver 300 will be your perfect timekeeping companion. In fact, many don't think it gets any better when it comes to summer watches than this dressy and versatile professional dive watch. This timepiece also famously appeared in numerous James Bond flicks and is the perfect pairing whether you're putting on a wetsuit or three-piece suit, which is just another reason that you need to add it to your watch box this summer.
Tudor Black Bay
Created by the sibling company of Rolex, the Tudor Black Bay resembles a vintage Submariner at a much more affordable price point, while still boasting its own distinct vintage-inspired aesthetic. In fact, what many watch collectors love about the Black Bay series is just how many options they get with this watch – from bezels available in bright red and ocean blue, chronograph and GMT complications, and both two-tone and blacked-out finishes. Any Tudor Black Bay you choose is easily capable of being your go-to summer watch, joining you on countless ocean swims, camping adventures, and afternoon barbecues over the coming months.
Patek Philippe Nautilus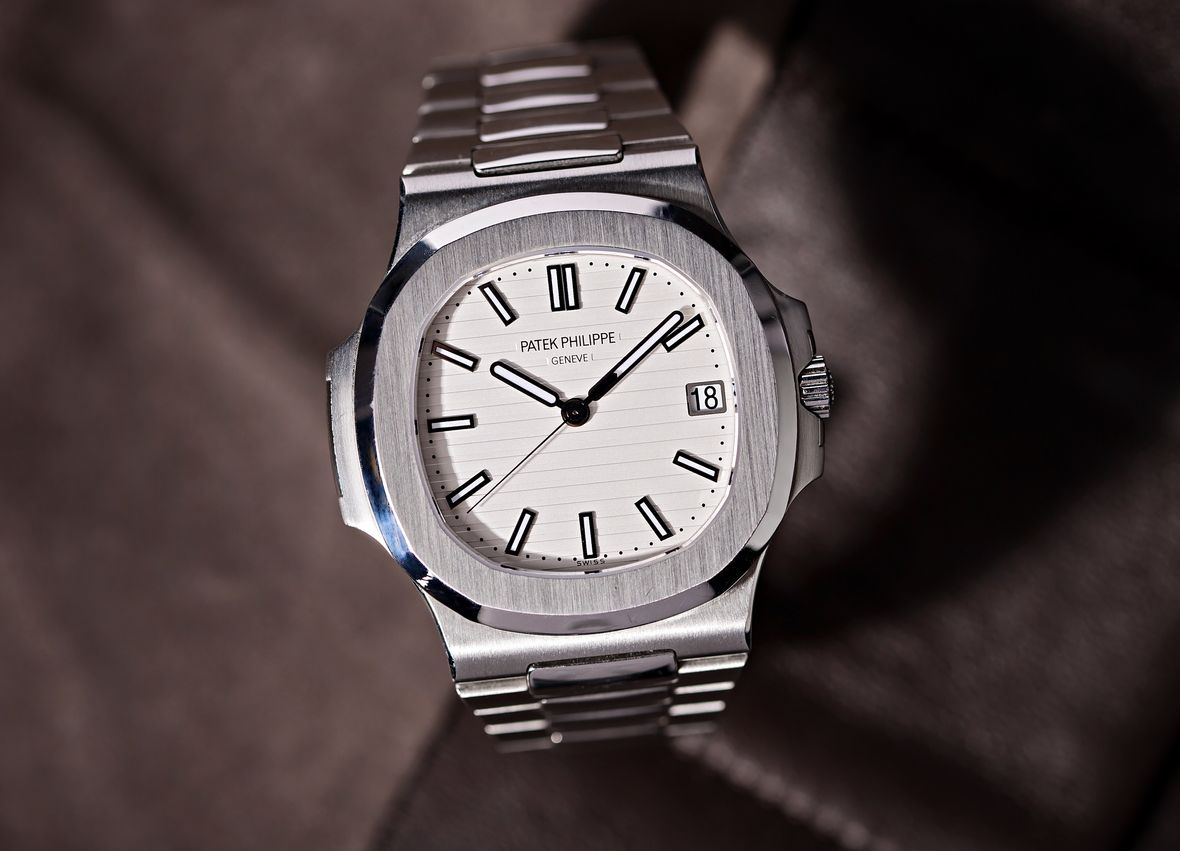 The epitome of an elegant luxury sports watch, the Patek Philippe Nautilus is a watchmaking icon for the rounded octagonal shape of its bezel and the ingenious porthole construction of its case. Patek Philippe may be best known for its complications and elegant dress watches, but the brand's Nautilus collection is one of the most famous luxury sports watches in existence. The fan-favorite and mega-collectible reference 5711 measures just 8.5mm thick, and paired with a silky multi-link bracelet and 120m water resistance, this sleek Patek has no problem sliding under the cuff of a dress sleeve or shining against your bare skin at the beach.
Breitling Superocean
The Superocean is instantly recognizable as a Breitling watch, featuring the brand's signature bezel design and iconic wing logo on the dial. However, we have a soft spot for the vintage-inspired Superocean Heritage series, which features retro flare from their earliest models in the 1950s. The Breitling Superocean Heritage is an awesome way to get a timepiece that boasts a modern movement and awesome water resistance (200 meters) while enjoying a distinctly vintage feel. Superbly handsome and boasting the rich history of Breitling dive watches, this is a watch you'll wear all summer.
Oris Aquis
The Oris Aquis is ready to take you to some of the ocean's darkest waters with impressive depth ratings, scratch-resistant sapphire crystals, and Super-LumiNova luminescence. However, its elegant aesthetics are really what put this watch over the top with a bewildering array of options when it comes to colors, case sizes, and complications. While Oris falls more on the affordable side of Swiss-made luxury timepieces, the Aquis range provides a surprising amount of professional and high-end features, as well as a really beautiful and versatile overall aesthetic. It's a great option for those who want that go-anywhere elegant dive watch for summer without breaking the bank.
Audemars Piguet Royal Oak Offshore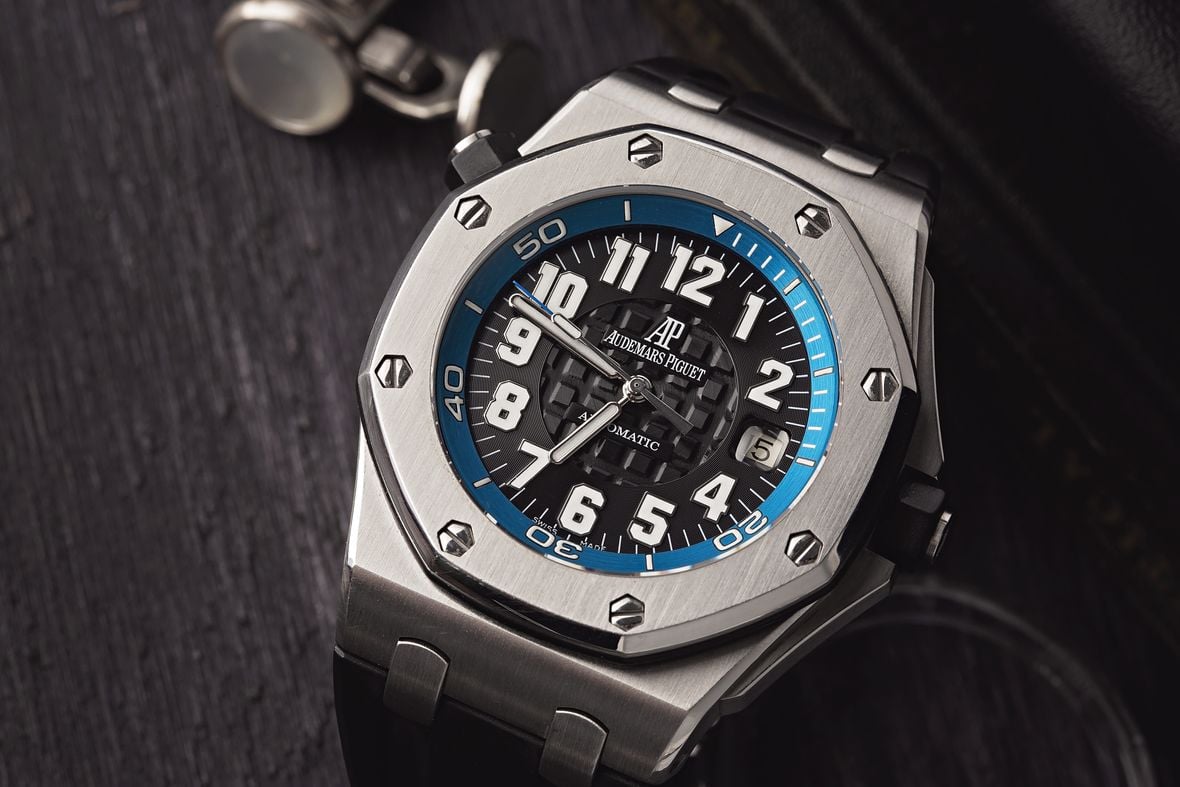 No summer watch list would be complete without an Audemars Piguet Royal Oak Offshore. Not everyone is lucky enough to get their hands on one, but if you do, you're sure to turn heads. This iconic watch boasts the handsome, sporty octagonal shape you love from an AP Royal Oak alongside incredible diving performance, like 300m water resistance. Plus, it sits a bit bigger on the wrist than the standard Royal Oak and can be found in a range of bright colors, making it stand out just a bit more against your more paired-down summer outfits.
Panerai Submersible
Famously designed for the Italian Navy, Panerai watches are more than good enough for your seaside summer adventures. Plus, what we love about Paneri is that these watches pair bold designs with refined Italian aesthetics. While all Panerai watches are united by their bold designs and chunky case shapes, the Submersible collections is the brand's line of purpose-built dive watches that offer modern materials, rotating timing bezels, and more than enough water resistance to accompany you to the bottom of the ocean and back.