What model should you buy as your first Rolex? A Datejust? An Explorer? A President? How about the Rolex Submariner? This can often be somewhat of a loaded question because it generally assumes a few things. Firstly, it assumes that your first Rolex may also be your first luxury watch. It also assumes that you're looking for something on the lower end of the price spectrum. Finally, it assumes that you're looking for something that's classic and timeless. So, let's assume all these are true and proceed.
With all this in mind, the first thing most people may want to recommend is a Datejust. Not only is this a hell of a good looking everyday watch, but it's going to age well, too. You can also grab a stainless version of this classic Rolex timepiece second hand for just slightly over $3k.
But, the Datejust doesn't elicit quite as much excitement as some of Rolex's other watches . While it's an awesome example of an everyday classic, as well as an important member of the Rolex lineup, it definitely doesn't have the same fanfare as some of the other Rolex watches. So if you were to ask me what model to choose as your entry point into the brand, I'd say a Rolex Submariner.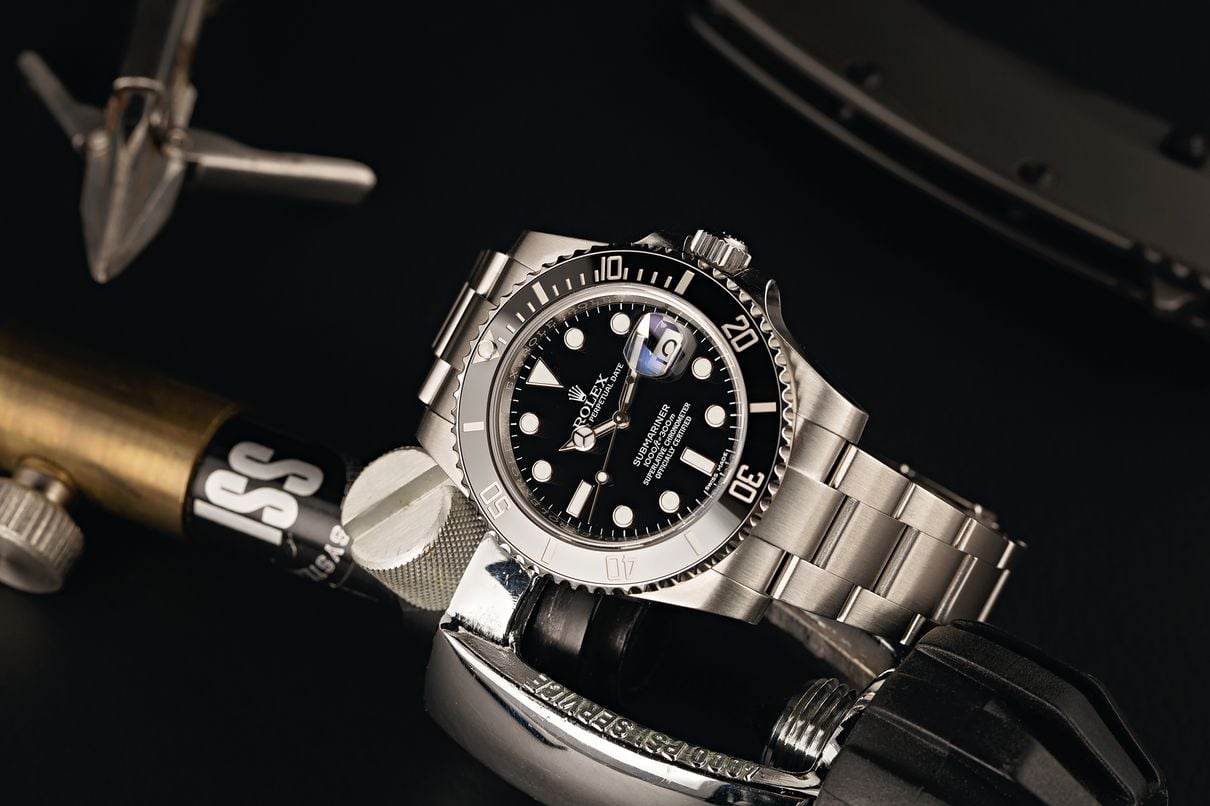 The Rolex Submariner is an icon
There are a lot of things I like about the Sub, but what I think makes the Submariner the perfect model for your first Rolex is the fact that it has such a deep-rooted history, a ton of fame, and is beloved by just about every Rolex collector.
If you're wearing a Rolex Submariner, you're part of a club – a club that spans both Rolex lovers and dive watch aficionados. The Submariner helped pioneer the dive watch category and is universally respected as one of the industry's top-notch timepieces. In fact it's not only one of Rolex's most popular watches, it's one of the most popular and recognizable watches in the entire world. So sporting one on your wrist means that you have an eye for the classics and know what's good.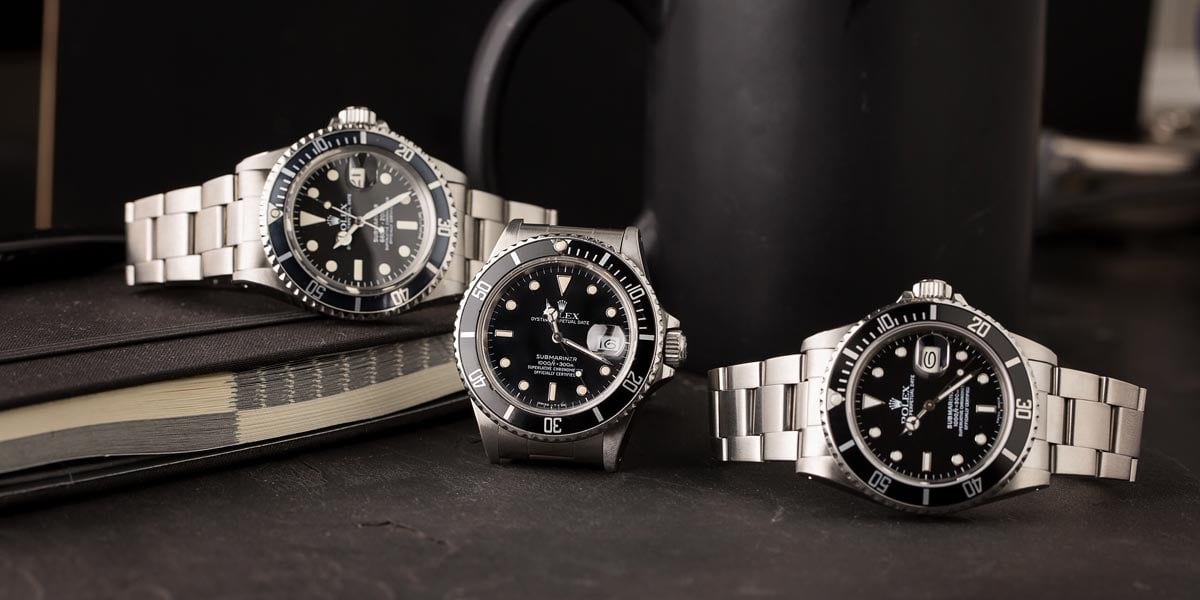 You can go 'high' or 'low' with your first Submariner
What I also love about the Rolex Submariner is that you can get one to suit almost any budget. Although it is not by any means Rolex's least expensive watch, you can opt for a second-hand stainless version for as low as $7k. Now that might seem a bit high for a first Rolex; h0wever that's still a savings over retail, and these watches can be were built to last a lifetime.
If your budget is a bit higher, the sky is the limit with the Rolex Submariner. This is a watch that has aged exceptionally well over the years. While rare vintage models like the 'red' Sub get all the attention, models with faded bezels or creamy lume plots will also prove to be a good investment. There can be a number of things that turn a $10k Submariner and a $100k Sub, so make sure you do your research before taking the plunge and making your first purchase.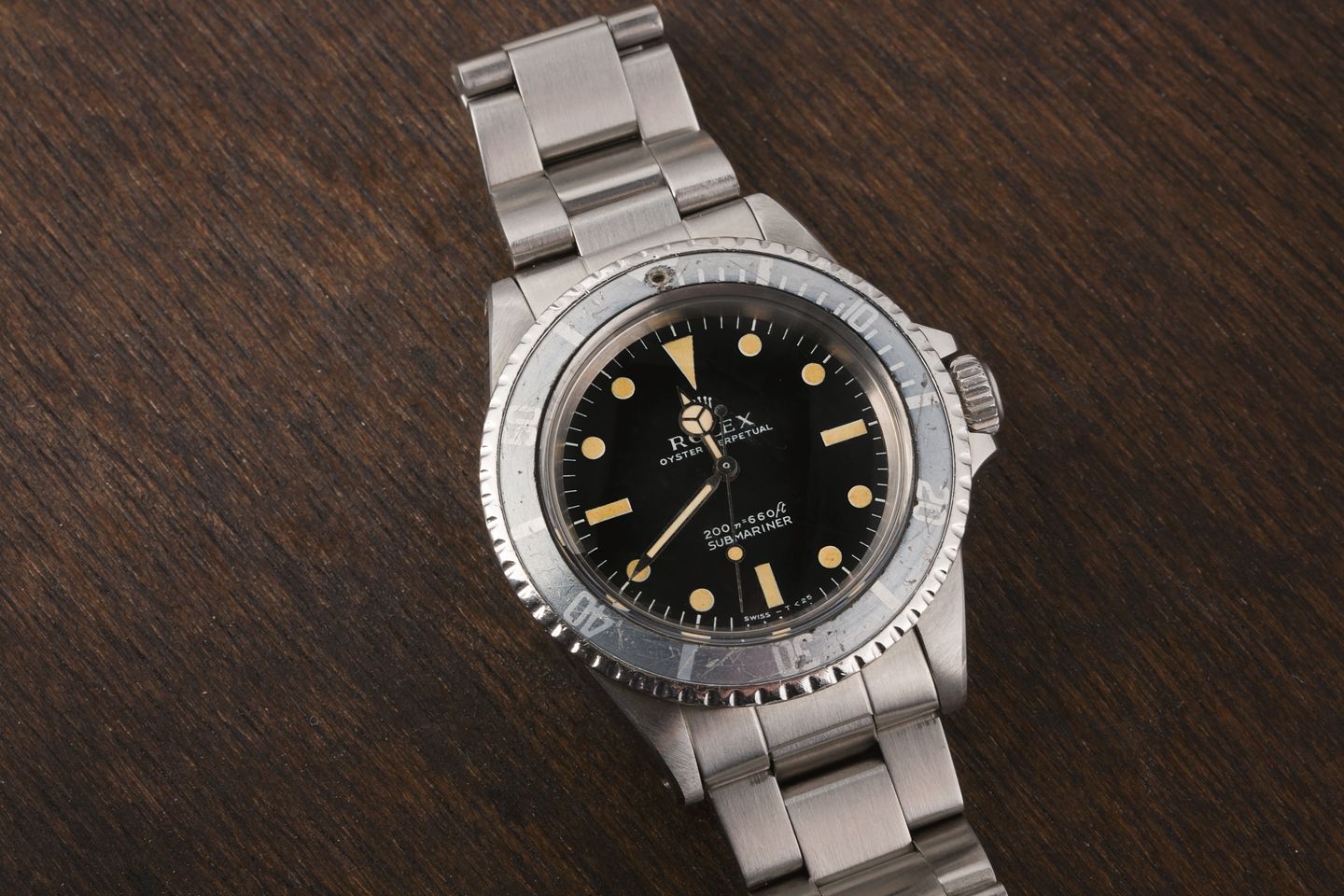 It's an all-around great watch
Now, I'm not going to go into too many of the specs, because there are a lot of variations over the years since Rolex first introduced the collection in 1953. However, I'll point out the basics that make this a great watch to own. For starters, it's durable. The Oyster case on contemporary examples can withstand 300m (1000 ft) depths, meaning that you can take it swimming on vacation or leave it on in the shower and it'll be more than fine. The 904L stainless steel body also means that it'll stand up to the test of time — and the two-tone versions give you that perfect combination of elegance and durability.
Additionally, there's that iconic rotating timing bezel. While the black is classic, the blue found on the two-tone and solid gold models is stunningly beautiful and the green 40th anniversary editions (Kermit and Hulk, respectively) are unique and highly sought after. Today the bezels are made out of durable Cerachrom, Rolex's very own ceramic material; however before that, they were all made of aluminum, meaning that some faded over the years, making them even more desirable today for their uniqueness.
Overall, the Submariner is the best first Rolex to invest in because you have so many options with one of the most rugged watches Rolex has ever put forward. You can not only choose one that fits your budget, but you can choose one with an interesting history that fits your unique style, thanks to a handful of aesthetic variations. Plus, if you're lucky, you may just invest in one that appreciates over the years. And that's kind of the best gift you could give yourself.