Working in this industry, there is no question we hear more often than 'If I only have ____ to spend, what watch should I buy?' There are ample factors to consider, and the answer for one person will not be the answer for all, but it's a fun game to play nonetheless. Over the holidays, many collectors on Instagram made a game of building a list of luxury watches they would buy if they had a million bucks, half a million, a quarter million, and $100k, but today were are looking at what single watch to buy for 1, 2, 3, 4, or 5k.
To keep things interesting ,we are not focusing on one specific brand or genre of watches. We're also making selections that work cohesively so that (for example) if someone wanted to build a solid five watch collection for $15,000, they could do so from this list and wind up with a pretty well-rounded grouping of luxury watches.
Under $1k – Tissot Heritage Navigator Automatic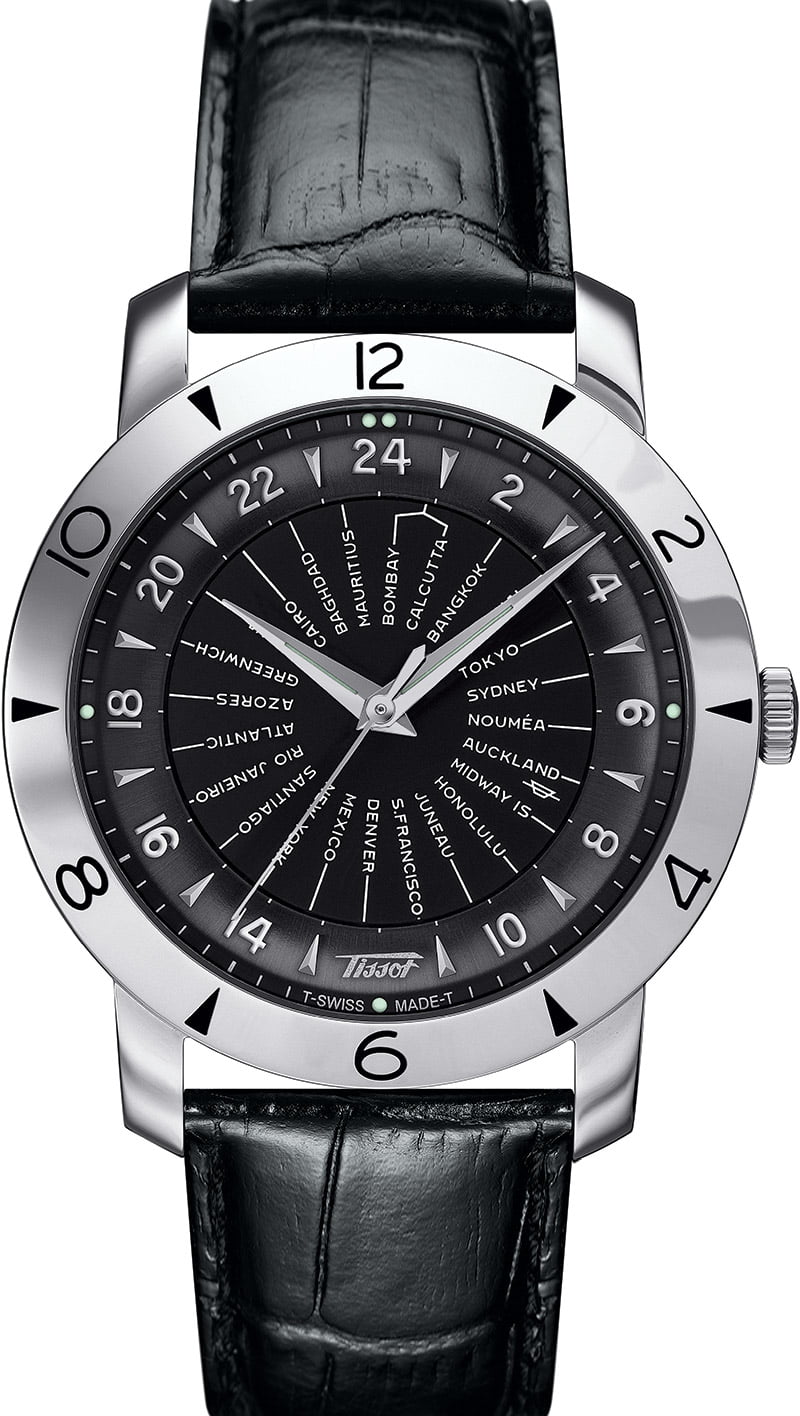 A new arrival in the shop, and a watch that we've always had a bit of a soft spot for, the Tissot Heritage Navigator is a very special vintage-style world timer from the affordable Swiss brand. It's based on a model from way back in 1951, and even brand-new it was a great value proposition. World timers are hard to find in the sub-$5000 range to begin with, let alone under a grand.
This particular model adds a very legible vintage-style dial and casing, powered by the ever-reliable ETA 2893-3. At 43mm across, it's a bit on the large side, but it safely dances the line between dressy and casual; a strap change would make a world of difference, and a NATO strap would quickly take it from collared shirts to a t-shirt and shorts look.
Under $2k – Oris Chronoris Williams 40th Anniversary Chronograph
Want a sleek vintage styled chronograph with the reliability and rugged construction of modern luxury watches? Want all that for less than a couple grand? Easy. The answer is Oris. The Chronoris chronograph in any of its forms delivers a vintage '70s style tonneau case shape and two-register chronograph layout, powered by an ETA-based Oris movement, and fitted with a durable sapphire crystal.
The nice thing about this piece is that even though it's meant to commemorate an anniversary for the Williams F1 team, you wouldn't know this unless you flipped the watch over and read the inscription on the caseback. To the rest of the non F1 fan world, it's just a sharp steel chronograph with a black dial and subtle blue accents.
Under $3k – Tudor Black Bay Blue
Let's face it, the Tudor Black Bay in any of its forms has become the poster child of quality luxury watches that don't break the bank. Since the dawn of the first Black Bay Red, the collection has expanded dramatically, and the pieces have gone from modified ETA movements to Tudor's own in-house calibers – all COSC-certified with power reserves of 70 hours.
In this case, we opted for the Blue version, as it has always been an unsung hero alongside the classic red, the bronze, the GMT, and of course the more compact Black Bay 58. The blue hue is as much reminiscent of vintage Tudor snowflake divers as it is a nod to the faded ghost bezels often seen on vintage Submariner references.
Under $4k – Omega Speedmaster Professional Moonwatch
At this price point, we had to add another icon into the list – enter the Omega Speedmaster Professional Moonwatch. The Speedmaster has a legacy that rivals the Rolex Submariner and Daytona. It is often easy to write its legendary status off as just hype, but the watch was (and still is) the official go-to for NASA. In this instance, the hype is well deserved.
As it stands, the Speedy Pro is still standard issue for American astronauts when operating outside of the International Space Station (they often use the quartz X-33 Speedmaster when inside). There are a ton of limited-edition examples and vintage examples out there, but there's absolutely nothing wrong with picking the 'standard issue' model. If it's good enough for NASA, it's good enough for us.
Under $5k – Rolex Oyster Perpetual 36 White Grape Dial
There had to be a Rolex at the top of this list of luxury watches, and though there were ample offerings in the vintage category, we decided to opt for a modern model for this final spot. The Oyster Perpetual 36 with a white grape dial is one of a handful of great colorful watches to be released within Rolex's Oyster Perpetual collection within the last decade or so, and the combination of a smooth bezel, 36mm case, and a colorful dial gives it a slightly vintage feel when on the wrist.
The Rolex Oyster Perpetual 36 runs the Cal. 3130 Superlative Chronometer movement, has a Twinlock screw-down crown, and has indices and hands filled with bright Chromalight luminous material that offers a long-lasting blue glow. Much like our Tissot selection, this piece is fantastically versatile, and a welcome addition to any collection.