One of the most important details when shopping for Rolex watches is the age of the timepieces you're considering. As a company, Rolex has been in business for over a century and during this time, the brand has produced countless watches, with only subtle changes taking place between the different references over the years. Rolex serial numbers are one of the best ways to determine the age of a watch, but they can be rather confusing – especially if you're not already familiar with them.
The year that your Rolex was produced plays a significant role in the overall value of your watch. Additionally, knowing the year of production will go a long way towards helping you verify whether or not a watch's components are correct for its reference. This guide will outline some of the key factors used to determine the age of a Rolex watch to hopefully make the buying and selling process a little less stressful.
Click here for our Rolex Manufacture Date Look-Up Tool & Chart.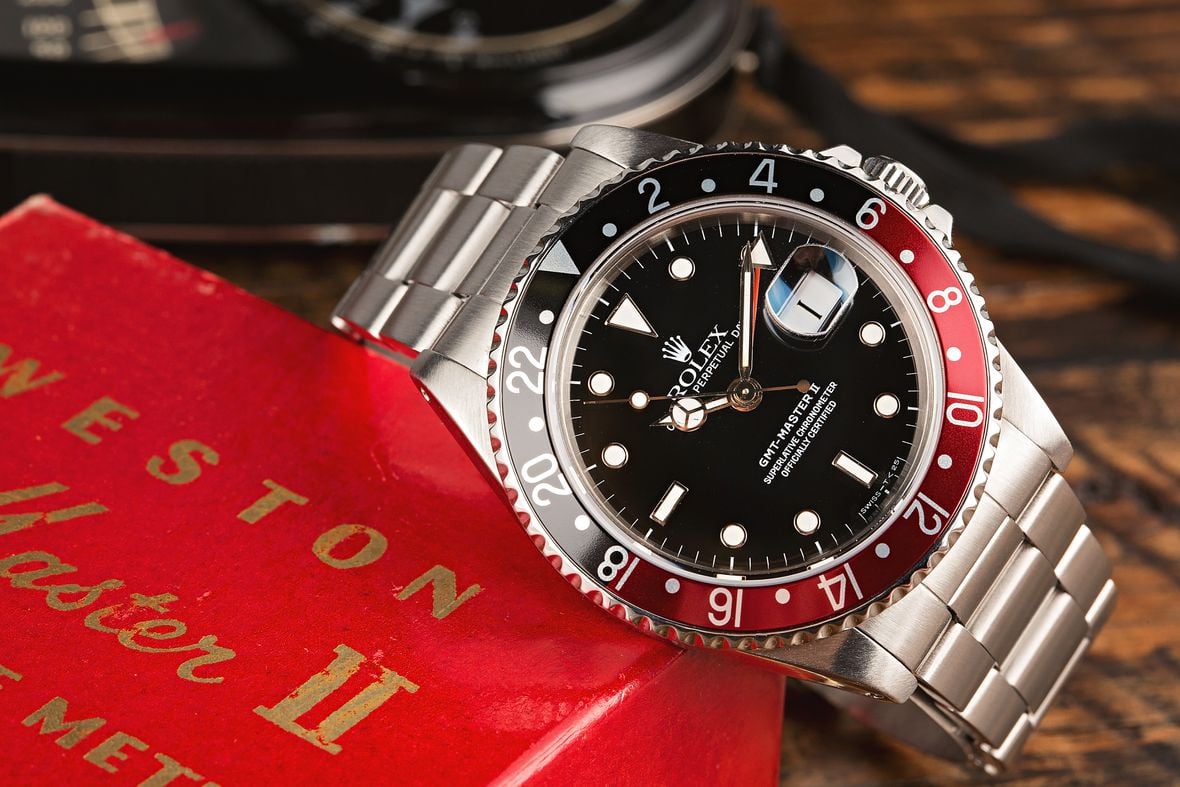 How to Find Your Rolex Serial Number
First, let's start with the serial number, which is typically six to eight digits long and can consist of either numbers and letters or just numbers. A Rolex serial number correlates to the production date and is relatively easy to find if you know where to look. The unique serial number is engraved directly onto the metal of the case. The engraving is located between the lugs on the 6 o'clock side, which can only be seen once that side of the bracelet has been removed from the case.
Beginning in 2005, Rolex started to also engrave the serial number on the rehaut (inner bezel) between the dial and the crystal. However, starting in 2008, the brand transitioned to engraving the serial number only on the rehaut. On modern Rolex watches, the serial number can be viewed by simply looking through the crystal rather than by removing the bracelet.
Rolex Serial Numbers and Reference Numbers
Although Rolex has never published an official resource regarding serial numbers and their corresponding years of production, generations of Rolex owners have amassed a collective knowledge base that can accurately identify the specific year a given Rolex was manufactured, based on its serial number engraving.
With that in mind, the year of production can often pre-date the actual purchase date of a watch by up to several years. Therefore, it is not uncommon to find older Rolex watches with serial number engravings that correspond to production dates that are a few years before the date that is printed on their original purchase receipt.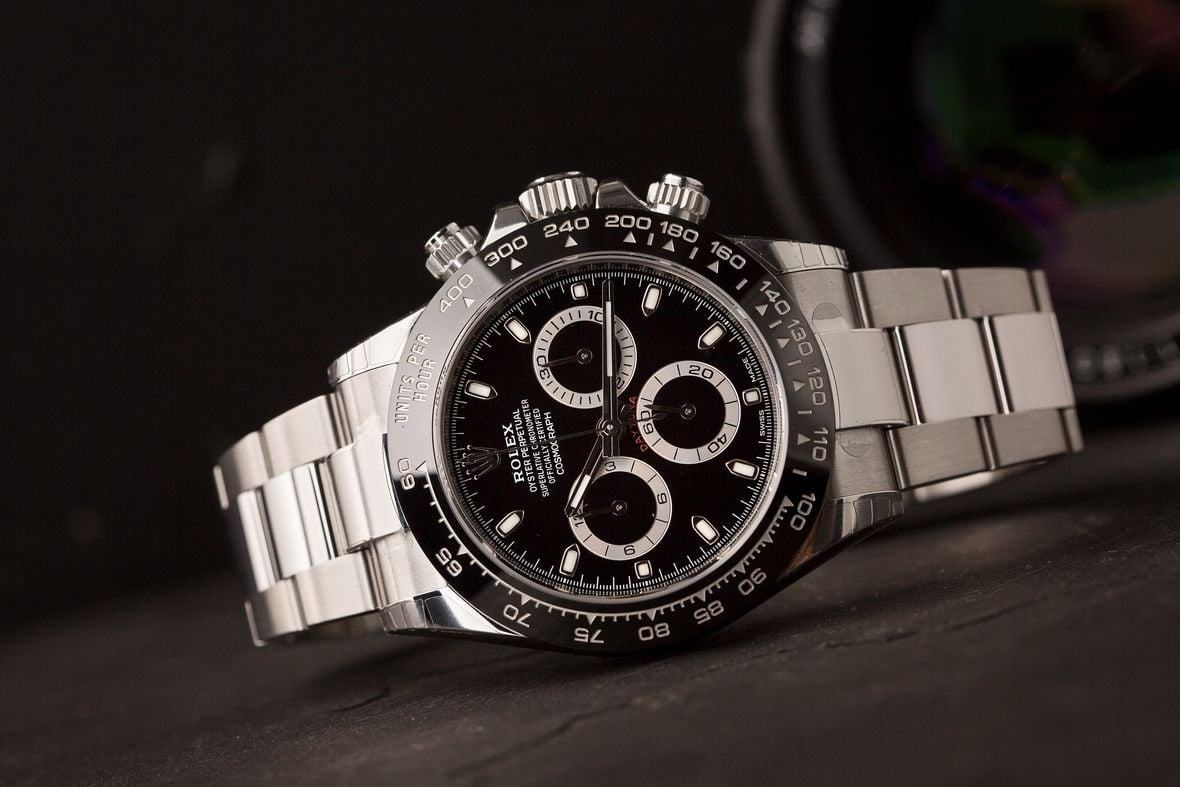 Rolex Serial Number History
The first Rolex serial numbers consisted of only numerical figures, containing a maximum of six digits, and increasing sequentially from one year to the next. Around the mid-1950s, Rolex reached the limit of its six-digit serial number system and reset the count, starting the serial numbers over again. However, in the mid-1960s, when Rolex reached the end of its six-digit system once more, the brand added a seventh digit and continued to count upwards from there.
In 1987, Rolex reached the end of its seven-digit serial number system, and rather than adding yet another digit to the length of its serial numbers, the brand chose to turn the first digit into a letter. Each subsequent year of production was marked by a different letter at the beginning of the serial number (more or less), with the following six numerical digits serving as the identification number between the different watches that were manufactured within the same series. With that in mind, some letters spanned multiple years, while other years contained more than one letter.
Rolex continued with this practice until 2011 when it switched to a random serial number system that makes it virtually impossible to tell when exactly a watch left the factory. All watches manufactured between 2011 and the present will have an eight-digit random serial number engraved into the bottom of the inner bezel, directly under the crystal.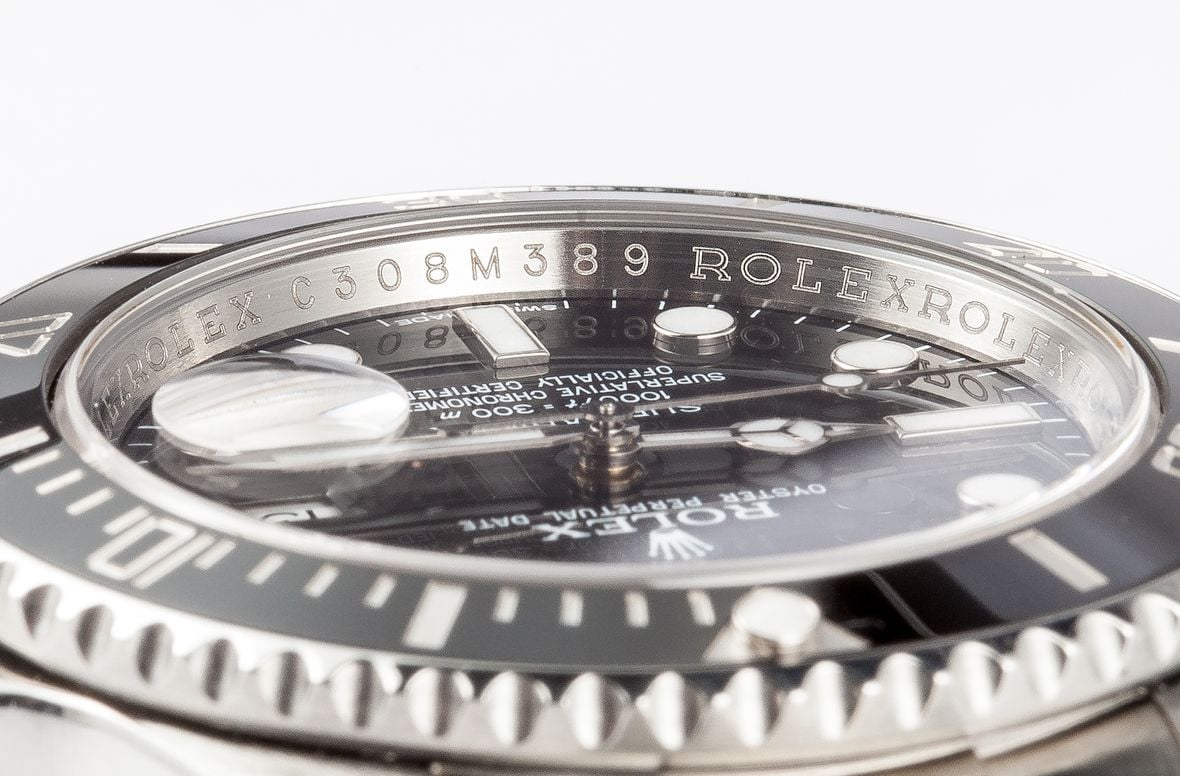 Accurate Rolex Database
After locating your serial number, visit our accurate Rolex Serial Numbers page (link above), where you will find a production date reference tool and accompanying chart. Simply enter your serial number and click the "submit" button. You will be redirected to a page that will clearly state the exact year that your watch was manufactured.
To view other years of production and their corresponding serial numbers, just reference the chart on our Rolex Serial Numbers page, where you will find a complete list dating back to 1926, along with additional charts that outline the meaning behind Rolex reference numbers, bracelet codes, bezel identifiers, and more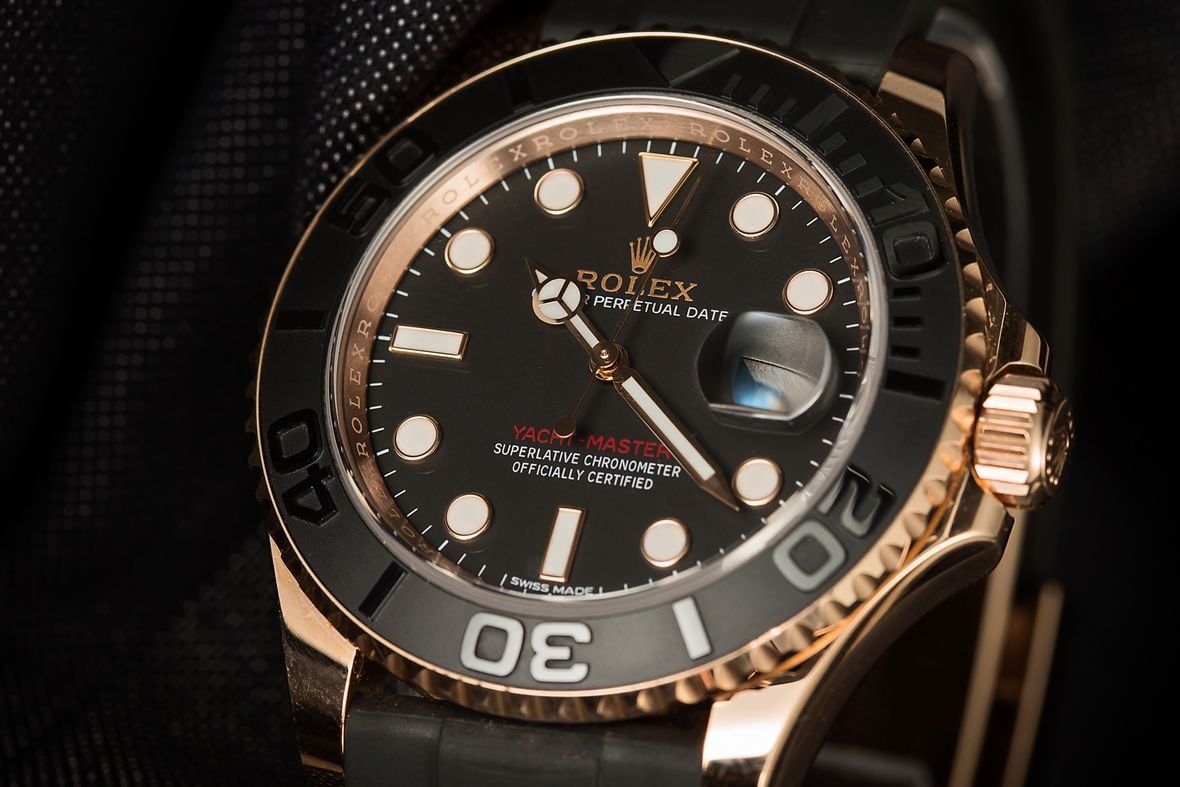 Rolex Reference Numbers:
Another good indication of your Rolex's age is the model number, which is also frequently referred to as a reference number. Depending on the year of production, Rolex reference numbers are 4 to 6 digits long (although some gem-set editions feature an additional 2 to 4 letters at the end of their reference number to denote gemstone type or bezel color). Newer model Rolex watches feature 6-digit model numbers. For example, you can assume that a Rolex with a 6-digit reference number was produced after 2000.
Additionally, you can also determine the metal finish, bezel, and model type of newer Rolex watches just by their model number. This number is also engraved on the case, but between the lugs on the 12 o'clock side. While the model number may or may not give you the exact production year, it's a great starting point when researching the history of your Rolex, as this will at least give you an approximate range of years during which it was originally manufactured.
Features that can Help Determine the Age of your Rolex:
While the serial number itself is the absolute best way to determine the age of your Rolex, there are a number of physical traits that can also help you determine an approximate year of production.
Crystal:
The type of crystal is another factor to consider. For decades, Rolex used acrylic crystals on its watches, which boast a distinctive, thicker design unique to older models. In the 1970s, the first Rolex fixed with a sleeker sapphire crystal hit the market alongside the quartz-powered ref. 5100. Rolex slowly integrated the upgraded crystal into its entire catalog, where it remains a fixture today.
The implementation of sapphire crystals was not symmetrical across all models, and Rolex continued to use acrylic crystals on certain watches up until the early 1990s. Today, every single model in Rolex's catalog is fitted with a scratch-resistant sapphire crystal and this gives older references with acrylic crystals an unmistakable vintage aesthetic.
Clasp:
Upon closer inspection of the clasp, you will discover a code based on the month and year the clasp was produced. If you know exactly what to look for (and if the bracelet is original to the watch), this code will also give you a relatively good idea of when your Rolex was made. However, in the exact same way that it is not uncommon to find a Rolex watch with a serial number engraving that corresponds to a date that is earlier than its purchase papers, you will frequently find Rolex watches with clasp codes that correspond to a year that is slightly later than the one indicated by the serial number engraving.
Lume:
The luminous material on the dial of your Rolex can also be a clue as to when your watch was produced. Rolex used radium-based lume on all its watches until 1963 when Tritium replaced it amid growing concerns about Radium's radioactive properties. Tritium is also radioactive; however, not nearly as much as radium and it was thus deemed safer to handle. This material remained in production until photoluminescent LumiNova became a Rolex staple in 1998. In 2000, Super-LumiNova replaced LumiNova, followed by Rolex's proprietary Chromalight in 2008, which is characterized by its distinctive blue glow.
Bracelet:
During the brand's infancy, Rolex used to equip its timepieces with leather straps and then later relied on outsourced metal bracelets, most notably from Gay Frères SA. It wasn't until 1945 that Rolex would introduce its own in-house bracelet design – the Jubilee – which was specifically created for the launch of the Datejust collection. The Oyster bracelet made its official debut just a few years later in 1948 (although it was patented in February 1947), while the President bracelet hit the market in 1956, the Pearlmaster bracelet arrived in 1992, and the Oysterflex bracelet was introduced in 2015.
Sports Watch Bezels:
The bezel is another feature that is easy to distinguish at first glance and can certainly offer clues as to your Rolex's age. However, the gaps between when the bezel materials were produced are pretty significant and while they will give you a rough estimate of age, they won't narrow down the specific production year of your Rolex watch all that much.
Without going into too much detail here, early examples featured bezel inserts crafted from anodized aluminum (or bakelite on the very earliest examples of the GMT-Master ref. 6542). Rolex continued to use aluminum bezel inserts on its sports watches until 2005 (with the exception of certain vintage Daytona models that had black acrylic bezels, which were produced into the 1980s). In 2005, Rolex introduced its proprietary ceramic material known as Cerachrom, which has since become its bezel material of choice and can now be found on the majority of Rolex's sports models, while the older aluminum bezel inserts have been discontinued entirely.
Continuous Progress and Evolution
Rolex rarely releases brand-new models. Instead, the company prefers to make small changes to its pillar collections with an approach that is evolutionary rather than revolutionary. With that being said, there is a seemingly infinite amount of design configurations to sift through when researching your watch, and (generally speaking) older Rolex watches can be found with significantly more variation than their modern counterparts.
While this guide gives you an overview of all the basics you will need to know when determining the age of your Rolex, it merely scratches the surface of what the brand has produced over the past century. Armed with the information provided here, it should make the process of determining your Rolex's age and its value just a little bit easier.