Happy New Year! With 2020 now officially behind us, it is time to turn our attention to the new year and what luxury watch trends might be on the horizon. The watch industry is notoriously slow moving – most modern mechanical movements are still based on a technology that is more than a couple hundred years old – however that doesn't mean that things are not always changing and advancing within it.
Seldom is a trend confined to a single year within the luxury watch industry, and many carry over from one year to the next. In truth, these "trends" actually reflect the real-time changes in both consumer and manufacturer preferences, and sometimes these can remain remarkably constant over time – just like how cheese pizza will likely always be popular. So, what are the luxury watch trends for 2021?
Stainless Steel Rolex Sports Watches
Stainless steel Rolex sports models are a staple of the luxury watch world and this is not something that is likely to change very soon (if ever). Iconic, durable, and more than capable of lasting multiple lifetimes, they are often considered the 'blue-chip' investments of the watch industry, and the overwhelming global demand for them virtually guarantees their continued popularity well into 2021 and the years beyond.
Given that most models have lengthy waiting lists at retailers around the world, virtually all stainless steel Rolex sports watches are incredibly popular and will likely remain popular into 2021. The Daytona and GMT-Master II are two of the most popular Rolex models currently available, but our top pick for 2021 is the Rolex Submariner collection. Given that the Submariner just got a complete update in 2020, many individuals are looking to add one to their collections, and both current-production models and discontinued references are likely to be incredibly popular in 2021.
Click here for our Ultimate Buying Guide on the Rolex Submariner.

Increasing Popularity of Gold Watches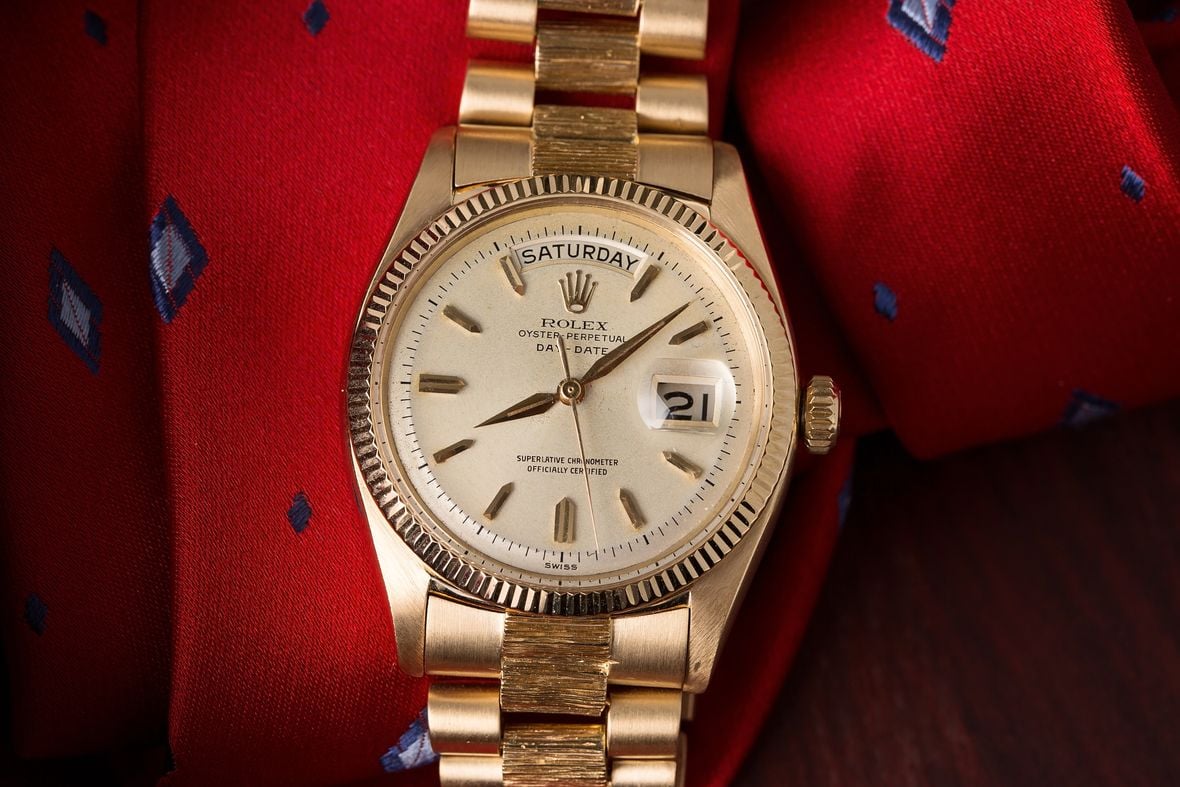 Gold watches have never been flat-out undesirable (after all, they are made out of solid gold); however, their popularity has fluctuated over the years depending on both the price of gold and general fashion preferences. With that in mind, much of the watch collecting world's attention has been fixed firmly upon stainless steel watches over the last decade or so, and it has only been within the last few years that gold watches have really started to experience another resurgence in popularity.
As we enter 2021, the price of gold remains extremely high (currently hovering at around $1,880 per ounce) and with prices for stainless steel luxury watches also at an all-time high, suddenly gold watches are starting to offer a lot of relative value for the additional investment that is required to obtain them. When it comes to gold luxury watches, arguably none are more iconic and instantly recognizable than the Rolex President, and this legendary model stands to be among the most popular collections from the brand on the pre-owned market in 2021.
Click here to discover why the world's most iconic gold watch is the Rolex President.

More Non-Traditional Colors
Many people are of the mentality that if they are only going to own one nice watch, it should be a model with versatile styling – and this typically means a rather traditional dial color such as black, white, silver, gold, or maybe blue. As the watch enthusiast community continues to grow and an increasing number of people become collectors, a lot of people may find themselves in the position where they already have watches with all the classic dial colors, and they may want something a little more unconventional that completely stands out from the rest of their collection.
Watch manufacturers have been getting a little more adventurous with their color palettes for a few years now, but the 2020 update to the Rolex Oyster Perpetual collection made it official. The luxury watch industry is finally starting to embrace more vibrant and non-traditional colors. There is a fairly good chance that someone who owns a few nice watches already has either a black or white dial in the mix, but the bright colors found on the new Oyster Perpetual watches offer collectors something truly different, and we would be surprised if we don't see more unconventional colors in 2021.
Click here for a closer look as the latest colorful Rolex Oyster Perpetual watches.

Omega Watches
Rolex being popular is nothing new for the luxury watch industry and the company is one of the most famous brands in the entire world, boasting a level of global recognition that rivals those of Apple or Google. However, as an increasing number of people become interested in horology, a more diverse selection of luxury watch brands are starting to rise to prominence, and other industry heavyweights are starting to see serious increases in value and popularity – particularly Omega, and we fully expect this to continue into 2021.
Omega is easily one of the world's most famous luxury watch brands, and a quick glance at its catalog quickly reveals that there is quite literally something for everyone within it. Omega's latest generation of in-house movements are all entirely antimagnetic, and they offer high-tech features that often aren't available in models from other manufacturers that cost several times their price. We have seen a major increase in interest in Omega watches over the course of 2020 and we can fully expect this to continue, both in 2021 and the years beyond.
Click here for our Ultimate Buying Guide on Omega Watches.

Tudor Watches
As Rolex's sibling company, it is not surprising that Tudor has seen a major increase in popularity following the brand's relaunch just a little more than a decade ago. Rolex prices (along with general brand-popularity as a whole) are at an all time high, and now that Tudor has started offering its own in-house movements, the prospect of a watch from the greater Rolex umbrella company at a fraction of the price of an actual Rolex has obviously interested a lot of collectors. While Tudor watches are quickly becoming fan-favorites within the enthusiast community, they are also highly popular among buyers that are looking for that 'one good watch' they can wear for the rest of their lives.
With that in mind, rather than just being a more affordable alternative to Rolex, Tudor is very much its own company and does many things very differently. While Rolex never makes vintage reissue pieces, many of Tudor's current catalog is heavily based on a vintage-inspired design language and chief among these is the Black Bay collection. Vintage Rolex Submariner prices have reached absolutely astronomical levels in recent years, but the Tudor Black Bay offers much of the same styling but with modern materials and a highly attractive price point. We saw strong interest in Tudor watches throughout most of this past year, and Tudor will likely again be a favorite among collectors around the world as we enter 2021.
Click here for our Ultimate Buying Guide on the Tudor Black Bay.

Both Smaller and Larger Women's Watches
It is hardly news that many women have been favoring larger luxury watches in more recent years, with some simply wearing models that have traditionally been classified as men's watches because they prefer the sizing and style. Rolex women's models have increased in size over the years, and we expect other luxury watch brands to also continue offering ladies models with larger case sizes similar to the mid-size Yacht-Master 37 and the various Rolex Datejust 36 watches.
With that in mind, we have also seen a resurgence in interest in the smaller, more classically proportioned women's watches and we expect this to continue into 2021. Some collectors have said that the classic 26mm Datejust was too small for modern preferences, and even Rolex increased the size of the Lady-Datejust to 28mm several years ago. However, there has been a renewed interest in the older 26mm and 24mm Rolex models and we anticipate that many female collectors will continue adding these timeless industry classics to their collections in the coming year.
Click here for our Ultimate Shopping Guide on Women's Luxury Watches.

Slightly Smaller Sizes for Men's Watches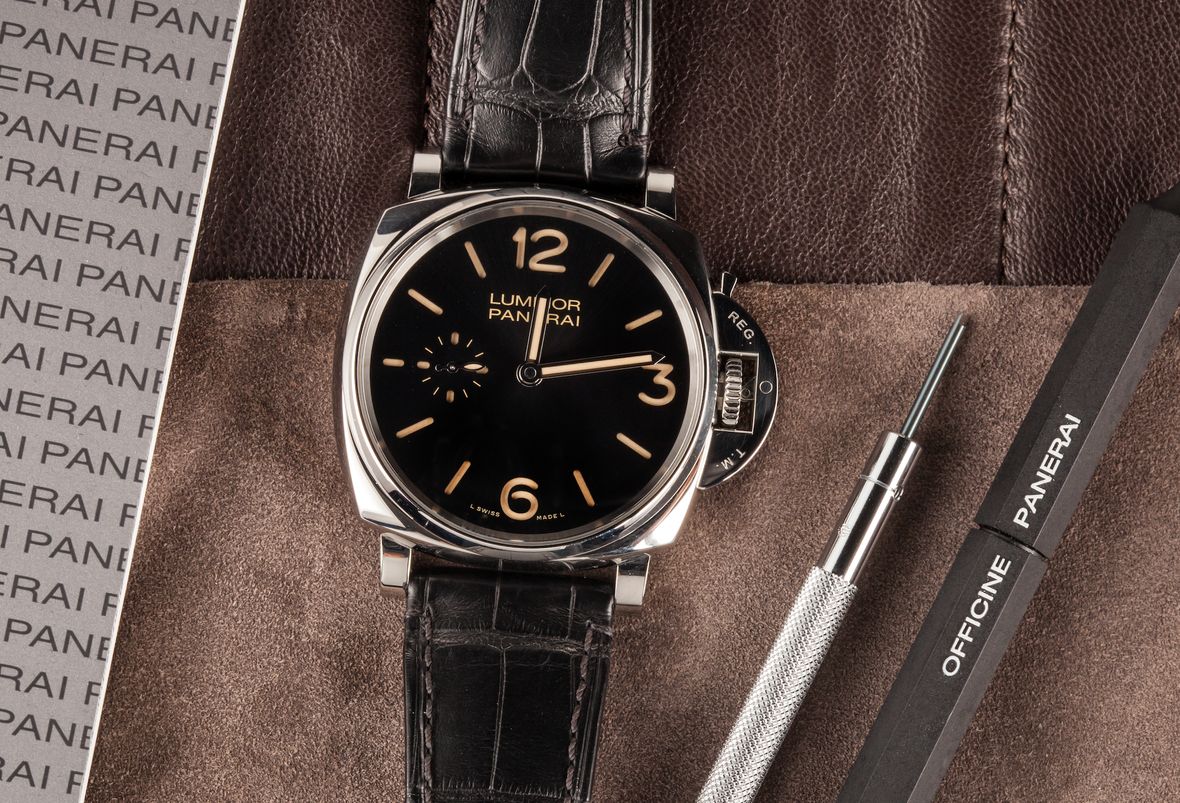 For many years, consumer trends were favoring larger men's watches; however the movement towards increasingly larger case sizes has started to slow down in more recent years. Even the brands that have actually increased the case diameters of their watches have done so while simultaneously trimming back proportions for a more refined overall package. For 2020, Rolex increased the case size of the Submariner from 40mm to 41mm and the largest Oyster Perpetual model from 39mm to 41mm, but it also scaled back the proportions of the lugs for both collections, meaning that the actual on-the-wrist experience represents far less of an increase in size than the dimensions might indicate.
Even luxury brands that have historically been known for producing large and oversized watches have started offering more modestly proportioned models in their catalogs. Some of this is intended to cater to a growing number of female watch collectors, but many men are also starting to show an interest in timepieces with more classic case sizes. Both Breitling and Panerai are famous for their large and bold watches, yet both brands are offering more refined models with case diameters that are right in-line with standard proportions. The Panerai Luminor Due is very much a Luminor in its overall aesthetic, but with a 42mm case diameter and a much thinner profile, it could easily be seen as a more compact and dressy expression of Panerai's classic design language.
Click here for our Ultimate Buying Guide on the Panerai Luminor.

Collectible Vintage Watches
All of the most expensive watches in the world are vintage models and this is absolutely no coincidence. For modern watches, regardless of how exclusive they may be, there is always the possibility that more could be made at some point. However, vintage watches possess histories that can only be earned with age, and a timepiece must survive for decades in the world before it can truly gain that special and intangible quality of an actual vintage watch.
Single-owner, vintage watches that are truly fresh-to-market are becoming increasingly harder to find and they remain one of the prime targets for many collectors. Each one comes with its own unique history, and if that history happens to be something truly exceptional (like previously belonging to Hollywood legend Paul Newman), this can mean millions of dollars in resale value. The collectible vintage market continues to thrive and the number of vintage reissue models currently available only further confirms the popularity of older timepieces. Record-breaking prices for vintage luxury watches have become almost commonplace in recent years, and a strong vintage market is likely to continue well beyond just 2021.
Click here for our Ultimate Buying Guide on vintage watches.