Water Resistance in Rolex Watches
Rolex watches have come to represent a coupling of luxury and technological innovation. Rather than having to delicately handle and only occasionally wear a Rolex watch, Rolex has designed their product to be strong and durable, while maintaining that level of luxury that has come to be expected.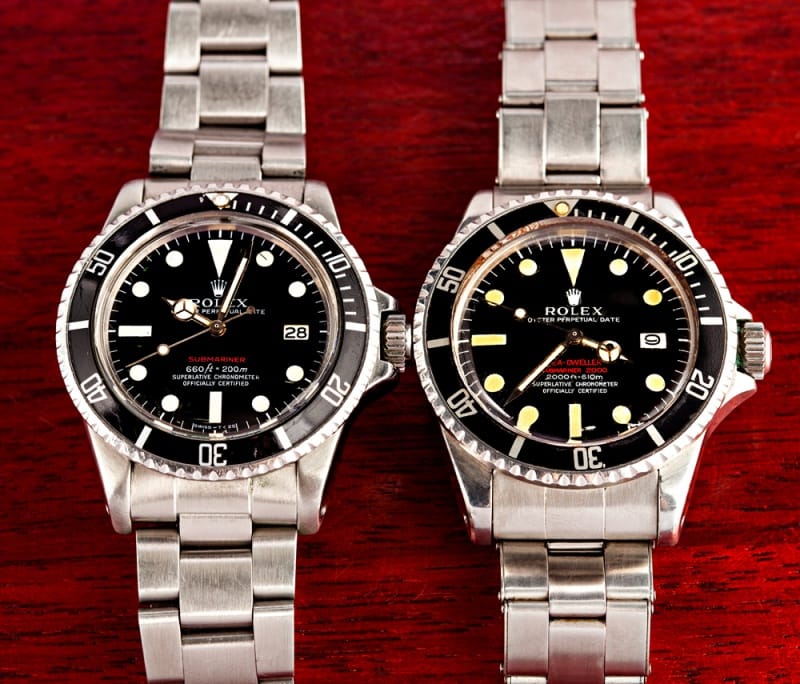 One of these technological innovations is a high resistance to water pressure. Through years of tried and tested models, Rolex is able to claim that all of their watches are waterproof, up to a certain amount of water pressure. Some are specially designed to be used by deep sea divers and can remain water resistant up to 1000 meters (3,281 ft). Despite this amazing feat, Rolex continues to develop new technologies and improve their watch's water and pressure resistance. On 26 March 2012, the DSV Deepsea Challenger carried a Rolex Oyster Perpetual Date Sea-Dweller Deepsea Challenge prototype diving watch to a depth of 10,898.4 meters (35,756 ft). The watch resisted the water pressure and continued to perform with Rolex's distinct precision. This is the deepest ocean depth anyone has explored, and a Rolex was there. However, the majority of Rolex watches can only maintain water resistance up to 300 meters.
How does this amazing technology work? Rolex's patented Oyster case is one of the most famous features of Rolex watches. Invented by Rolex in 1926, the Oyster case is the world's first waterproof case for a wristwatch. It works by utilizing a system of screwing down the bezel, case back and winding crown against the middle case. This forms a completely closed and impenetrable case, resembling that of an Oyster shell. This impenetrable case provides a safe and dry environment for Rolex's high-precision Perpetual movement, keeping out an assortment of elements from water to dust to pressure.
While it may be water resistant, there are still many watery places a Rolex watch should not go. For example, hot tubs and showers are tempting places to take a Rolex, as they are not deep, thus offer not threat to the watch. However, the heat of the water in a hot tub or shower could cause major damage to the watch. Rather than worrying about water penetrating the case, one should be concerned about a gasket losing its shape, thus allowing water to enter the watch. Soap suds can also cause damage, reducing the surface tension of the rubber gaskets in the watch, allows water to get in. Soap could also potentially harm the exterior finish of the watch. Thus, wearing of a Rolex in hot tubs and showers should be avoided. If a slight or moderate fog appears under the watch's crystal, the interior of the watch has been penetrated. To hopefully stop the damage, pull the crown to stop the watch's movement. As soon as possible, take the watch to a certified Rolex dealer for assessment.