Used Rolex Watches for Men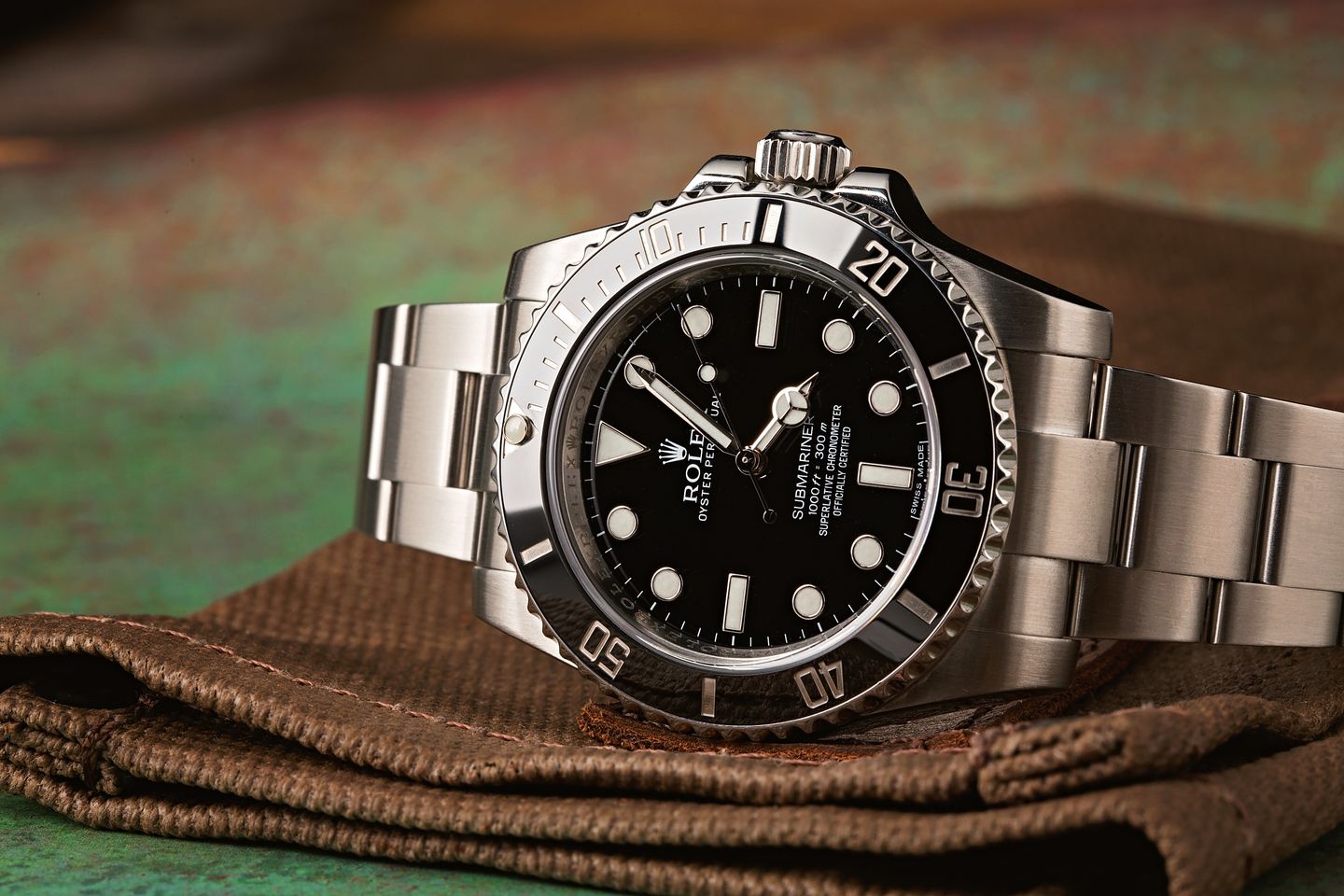 Bob's Watches is your #1 provider of used Rolex watches for men for those customers looking to find the best pre-owned Rolex dealer in terms of value and pricing.  Check our prices and discover why we are quickly becoming the retailer of choice on Rolex watches.  All of our watches are certified, 100% authentic genuine Rolex and most come with the original box and paperwork.
With time a Rolex will continue to keep its value, and there has always been a thriving marketplace for used Rolex watches for men. Purchasing a previously owned Rolex watch can be a smart way to acquire one of these fine timepieces at a reasonable price. Rolex watches represent quality and status, so owners of Rolex watches preserve them well, taking care to keep them as good as new. Our used Rolex watches for sale are spotless, free of flaws, and in great condition.
Some of the more popular used Rolex watches for men are the Rolex Submariner, the Daytona,  and the Rolex Datejust. A Rolex watch is not just another luxury timepiece. Purchasing a Rolex watch has always been an investment as well as an acquisition. It is a way to pamper your husband or wife and like a piece of fine jewelry, a way to acquire a timeless item of value to last a lifetime and pass onto heirs.
Used Rolex watches for men reflect the wearer's masculinity and makes a strong statement of confidence. As a timepiece built to the highest level of precision and accuracy, it clearly depicts how a man approaches the world, and the level of quality he desires. A Rolex is the definitive piece of masculine jewelry that reflects just the right amount of subtle style and sense of success that goes beyond being just a timepiece.
Money spent buying a used Rolex watch for your husband is, of course, less important than a great deal of thought put into finding just the right item that suits their personality and makes a long-lasting statement about your relationship. As a timepiece created to last a lifetime and beyond, a gift of a Rolex keeps giving day after day, as your loved one continues to enjoy it for the rest of their life.
At Bob's Watches, we pride ourselves in the quality and fabulous selection of fine used Rolex watches we offer. With plenty of pre-owned Rolex watches, our customers are offered the finest selection of previously owned Rolex watches available.
Customers seeking that one special used Rolex watch for husbands always count on Bob's Watches for an extensive selection of luxury timepieces.
We guarantee that every watch we sell is authentic; a guarantee that has garnered us an impeccable reputation. Our experienced staff carefully inspects our previously owned Rolex and authenticate all used Rolex watches for him. Our detailed inspection guarantees all of our watches are running great and all are authentic to satisfy the most avid watch enthusiasts!
You can always depend on Bob's Watches for prompt and confidential transactions. Our friendly and experienced staff is here to assist you in the selection of your next luxury timepiece. Browse through our industry-leading seleciton both modern and vintage Rolex watches, to find the perfect luxutry timepiece. For more information about used Rolex watches for men, please call 1 (800) 494-3708.