Rolex Submariner Watches with Oyster Bracelet
5% OFF ALL WATCHES – SPRING SALE
124 products found
Sell My Rolex
Cash wire prices shown.
*
Prices may be higher if other payment methods are selected.
* Prices may be higher if other payment methods are selected.
Submariner Timepieces on Oyster Bands
Originally dating back to the late 1930s, the Oyster bracelet is the very first bracelet design that Rolex produced specifically for their watches. Although the brand continues to revise the design of the Oyster bracelet to make it more durable and less prone to stretching, its visual appearance has remained largely unchanged, and it has become a cornerstone offering in the catalogue. To browse our full section of Subs be sure to visit the used Rolex Submariner watches for sale.
Price of a Rolex Oyster Bracelet
While buyers have their choice of bracelets for a number of different Rolex models, the Submariner is offered exclusively on an Oyster bracelet - although buyers do have their choice of stainless steel, 18-karat gold, or Rolesor (two-tone) metal options. Prices will vary based on these different metal options.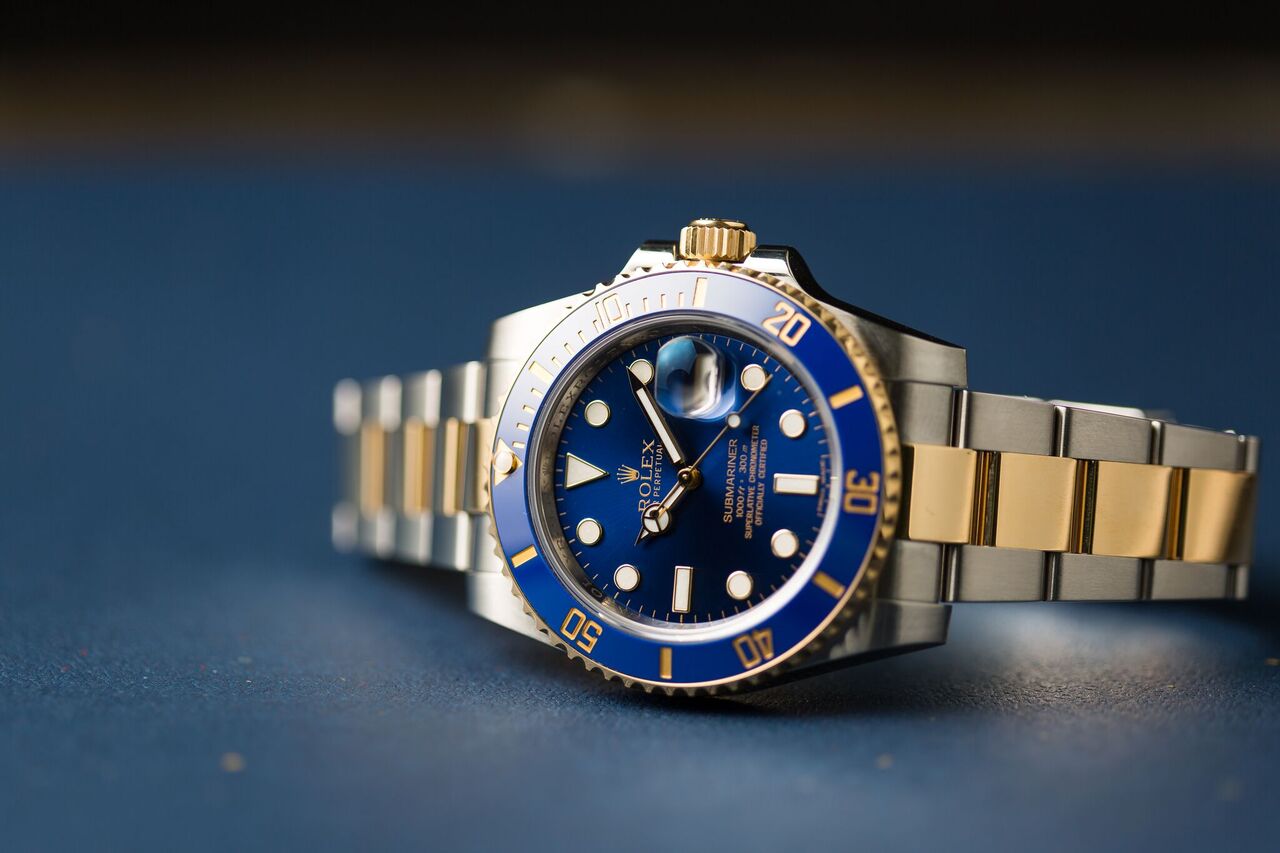 As dedicated dive watch, the Submariner is much more rugged and robust in appearance than the Datejust and Day-Date lines of watches and the iconic three-link sports watch design of the Oyster bracelet perfectly complements the chunky case of the Sub.
The Rolex Oyster bracelet is arguably more iconic than the legendary Submariner watch to which it is fitted. The Oyster bracelet pre-dates the Submariner by almost twenty years, and countless companies over the decades have copped the three-link design of Rolex Oyster bracelet.
Considering that Rolex only offers the Submariner on an Oyster bracelet, one can assume that Rolex believes it to be the superior band for their legendary dive watch. While it is a common practice for Submariner owners to change up the straps on their watches, it is interesting to note that no factory options exist for the Submariner outside of the Oyster bracelet.
Rolex Submariner Watch Bracelets
While many of the watches are fitted with Oyster bracelets, the Submariner and Sea-Dweller have an addition to the clasp that makes them better suited for scuba diving. Given that these watches are meant to seamlessly transition between land and sea, their clasps have been fitted with an extension that can fold out (without the use of any tools) to accommodate the extra circumference that a wetsuit adds to the human wrist..
The Rolex Submariner on an Oyster bracelet is a classic pairing that has never – and probably will never – fall out of style. It is the original configuration that Rolex first conceived over half a century ago and to this day, it remains the only factory bracelet option available for the Submariner line of watches. This classic combination has endured for well over half a century, and it looks as good today as it does when it was first introduced in 1954.