Buy a Rolex Watch
Bob's Watches is the best place to buy Rolex watches online. Why?
Best Customer Service
A+ Better Business Bureau
The Best Prices: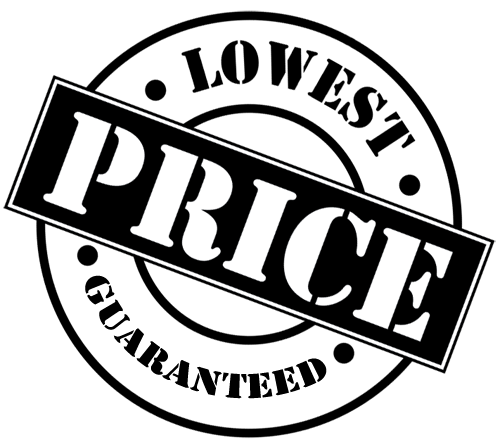 When you buy Rolex watches, like the Rolex Submariner, that have been previously owned, it is important you find a reputable dealer to ensure that you are in fact purchasing a genuine, 100% authentic Rolex wristwatch. This is and should be more important than the price. At Bob's Watches, we guarantee the authenticity of each and every pre-owned Rolex watch we sell. In fact, most of our watches have been bought directly from the prior owner and come with the original box and paperwork from Rolex USA. You can rest assured knowing that one of our expert watch makers has thoroughly inspected every detail before a wristwatch is listed for sale. And our prices are almost always the lowest you will find anywhere, making us the overall best place to buy a Rolex online.
To view our selection of Rolex watches by model, simply click on the appropriate timepiece below. 
Buy a Used Rolex Watch Below

We encourage you to search for competitive prices on Google shopping as we are that confident you will see how great our market pricing is. We take great care to make sure that each used Rolex watch for sale is priced at market value so our customers get the best deal. So, buy your next used Rolex watch from the online leaders at Bob's watches.
Bob's Has Security
At Bob's Watches we understand that guarding your privacy and information is a top priority.  So please know that when you purchase a Rolex from us, the transaction is protected by the highest level of security in a 256-bit SSL (or Secure Socket Layer) Encryption. Some online shopping websites only offer 128-bit security.  This is yet another important reason to trust Bob's the next time you buy used Rolex watches online.
Bob's Gets an A+
As stated earlier, it is very important to choose a company you can trust when you're buying anything online, especially when you buy Rolex watches for thousands of dollars. Bob's Watches has established and maintained a Better Business Bureau rating of A+ , the highest possible rating. This means that we have had no prior complaints or issues with any customers.  And we earn that rating each and every day with each and every customer because we are a customer focused company dedicated to providing the best of class service.  We have plenty of great companies to emulate from The Four Seasons Hotel to Walt Disney but for us it comes somewhat easy because > we love Rolex watches.  Buy your next pre-owned Rolex from your friends at Bob's watches.
New Rolex watches: Rolex USA works exclusively through authorized dealers so to buy new Rolex watches, you must visit a local dealer near you.  Alternatively, our newly redesigned website allows customers to buy Rolex online from the convenience of their home at prices that are often up to 50% less than full retail, or MSRP.  So, whether you want to purchase a used Rolex submariner or a ladies pre-owned Rolex Datejust, choose Bob's.
Bob's Has Market Prices
We study the used Rolex market daily to make sure our prices are "spot on" based on market research evaluations.  The secondary market for preowned Rolex watches was long overdue for an efficient marketplace where buyers and sellers could swap and exchange watches.  This exchange, or Rolex Exchange as we call it, ensures that used Rolex buyers are buying at market value prices and sellers are selling at market value prices. And we list both prices side by side.  So the next time you are looking to buy a Rolex watch and want the best deal, we hope you choose Bob's.
Bob's Gives You Options
When you buy Rolex watches from Bob's we give you a lot of options. Whether you want to pay by credit card or by wire we can easily accommodate your request. We do this because we know people have different preferences when purchasing such expensive, precious items and we want to make sure every customer can do what they feel comfortable with. We also offer free shipping on all of our watches.
Bob's Has a 1 Year Warranty
Bob's Watches offers a one year warranty on all the Rolex watches we sell.  If your watch stops working during this period, just send it back and we will have it repaired at no cost t you. This offers you extra security that you won't find at every retailer. We also offer a 3 day return policy which allows you to send the watch back to us for any reason.  Because your complete satisfaction is our primary concern, our customers feel secure knowing they have this guarantee.