The New York Post is often known for its liberal use of hyperbole when reporting the news. Very rarely do they manage to err on the side of understatement. Yet that's exactly what happened with a report the other day about a Rolex Submariner that was stolen off its owner's wrist in broad daylight. Probably an ordinary occurrence in New York (you're no doubt thinking), so what's all the fuss?  
A Stolen Rolex Submariner
It turns out the watch – a Rolex Submariner – and its owner, are far from ordinary. It belonged to retired sports agent Matt Merola, 85, who represented a number of amazing athletes in his time. The stolen Sub was given to Merola on his 70th birthday by some of his star clients including famed Yankees slugger Reggie Jackson, "Miracle Met" Tom Seaver and other sports legends.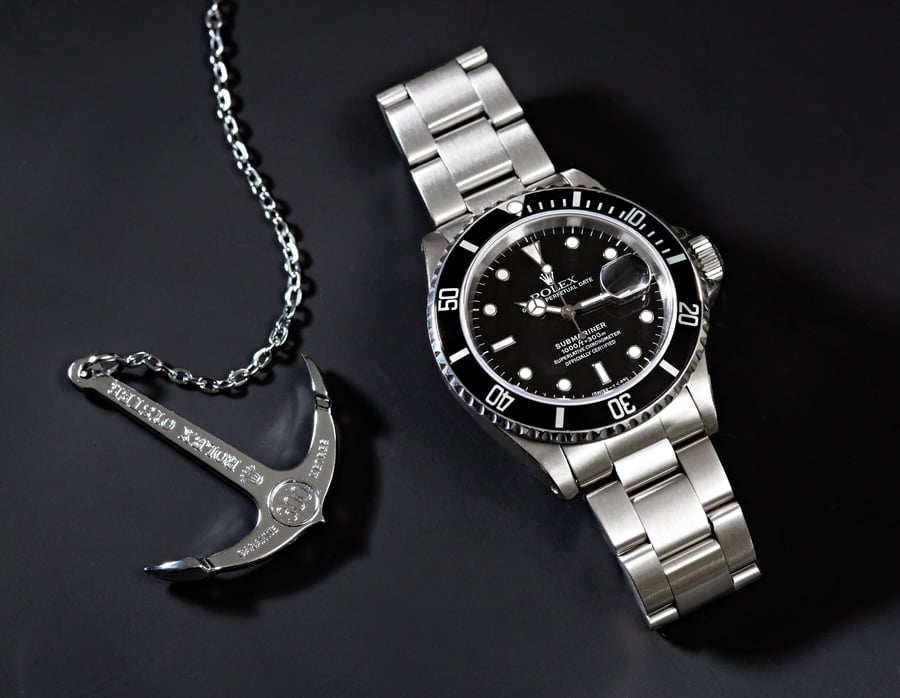 The Post solemnly reported that the stolen watch was worth an impressive $5,000 – which is of course completely wrong. Merola turned 70 some 15 years ago, meaning that the watch was most likely produced somewhere around c.2004, which would make it (more than likely) a reference 16610 Submariner. While $5,000 was probably close to the original purchase price, today that same Submariner reference is worth closer to $10,000, with most examples selling for $8,000 to $9,000 on the secondary market, depending on their age, condition, and a number of other factors. 
Not Your Average Submariner
But wait – this is no garden variety Submariner 16610. Jackson, Seaver, Hall of Fame pitcher Nolan Ryan, and Hall of Fame quarterback Bob Griese, who all originally pitched in to buy the Rolex for Merola, had it engraved with their names and jersey numbers. Suddenly this Rolex is worth a hell of a lot more, say around $20,000 at a conservative estimate.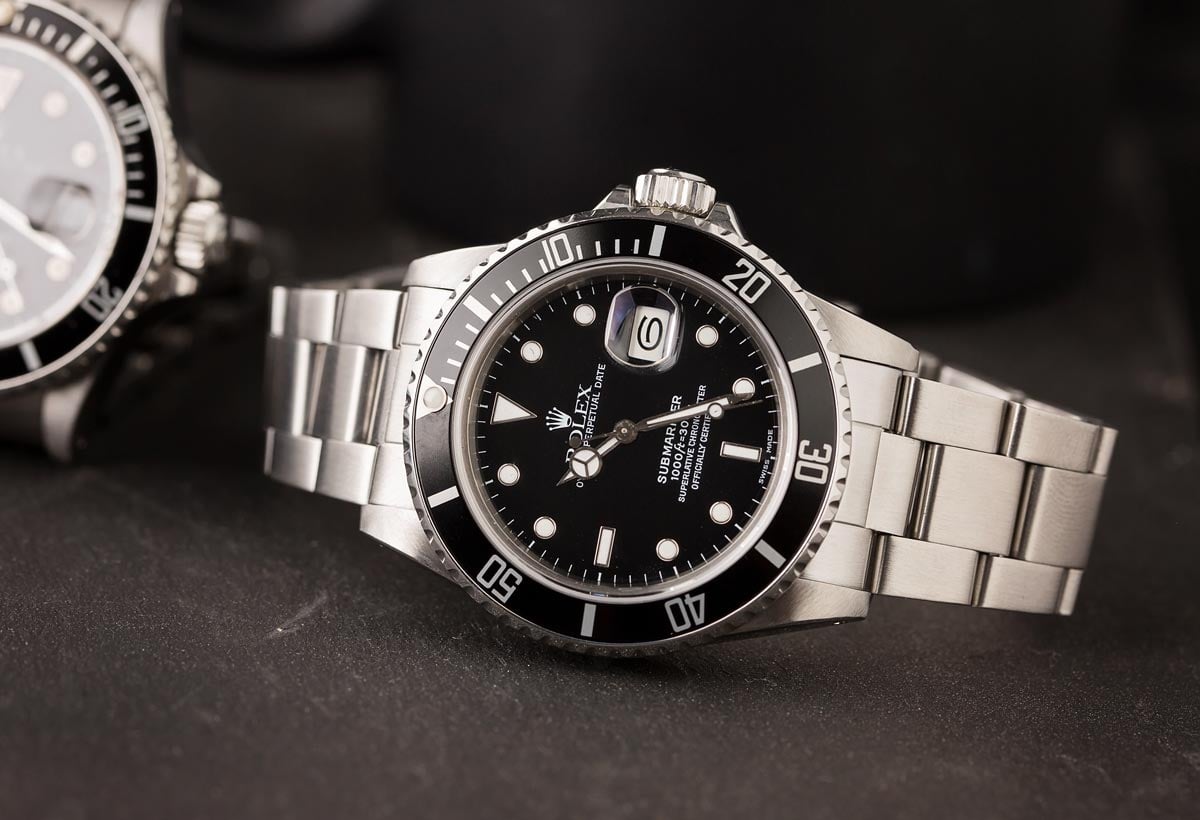 Given its unique markings, it may be tough for the thieves, who employed a rather devious bait and switch tactic to separate Merola from his Submariner, to sell the watch. However there is always the possibility that some unscrupulous collector might be all too happy to squirrel it away in a safe. The Post reports that the Sub was Merola's "most prized possession" and that he is "heartbroken" by the theft, as anyone would be. Jackson however is on a mission to find a replacement, and is trying to track down the watch's serial number so that an identical model can be found (he might be shocked at the price increase). 
"We'll get together and buy another one," the ex-Yankee told the paper. This all underscores the point that quite a few people are walking around wearing older Rolex watches that are worth twice as much as they think (if not more), thanks to the sharp spikes in value in recent years. Hopefully it won't take a robbery to realize the truth.