This has truly been an atypical year – in all respects – but certainly in regards to new watch releases. Rather than having centralized trade shows in Switzerland during the winter and spring, a global pandemic has forced the world's luxury watch brands to adapt and find alternate solutions for their new releases. With that in mind, one brand has yet to lay its cards on the table for 2020, and the delay of its new watches has caused more discussion than anything else.
The whole world is wondering what Rolex will be unveiling in 2020 and back in July, the iconic Swiss watch manufacturer reached out to its retail network and a few select media outlets to request that they keep September 1 to 4 available for a coordinated global launch of the new 2020 Rolex watches.
2020 Predictions for New Rolex Watches and Discontinued Models
To weigh in on this important topic, we reached out to some of the industry's top experts and influencers, including @ericmwind, @teddybaldassarre, @watchesofinstagram, @rolex_lover, and @haulogerie to ask them for their predictions about the new Rolex watches that will be unveiled this September. Below you will find my Rolex predictions for 2020, along with predictions from some of the most knowledgeable and well-connected individuals in the entire luxury watch industry.
Table of Contents
1. Introduction
2. @Ericmwind's Predictions
3. @Rolex_Lover
4. @Teddybaldassarre's Predictions
5. @Watchesofinstagram's Predictions
6. @Haulogerie's Predictions
7. Paul Altieri's Predictions
8. Make Your Predictions (Take the Survey)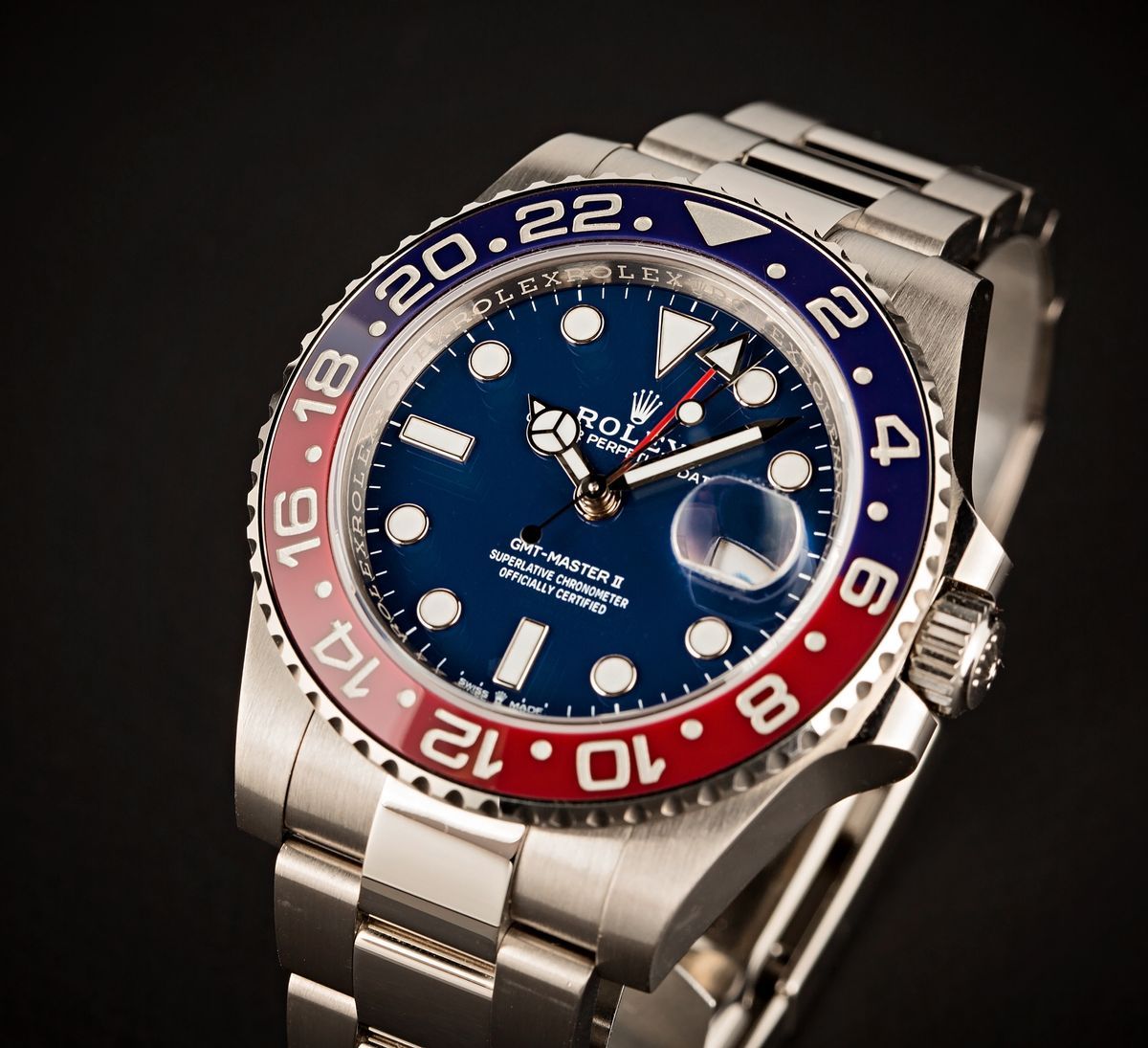 It's not what Rolex introduces, it's what gets discontinued…
Each year, collectors and enthusiasts speculate about what Rolex will unveil, and the additional months of wondering have only amplified this process this year. New Rolex watches are always exciting, but what people seem to forget is that the brand also discontinues models each year – and it is often what gets dropped from the catalog that is of the greatest importance.
When a watch is still in production, there is always the chance (no matter how slim it may be) of obtaining one for the retail price listed on Rolex's website. However, once a watch gets discontinued, there becomes a cap on the number of examples in existence and the secondary market becomes the only place to get your hands on one.
Many Rolex watches that are still in production trade hands on the secondary market for values well above their original retail prices. However, it is only once a watch has been discontinued that it can truly appreciate in terms of value and collectability. Case in point, look at how prices have significantly shot up for the 50th Anniversary Submariner ref. 16610LV "Kermit" (a relatively modern watch) in the years since it was discontinued.
The supply of Rolex's most popular models has already been exceedingly thin for several years now, and you can also expect there to be lagging issues with supply due to Rolex temporarily shutting down earlier this year. Popular models that get discontinued typically see an average of a 20% price increase once they become unavailable at a retail level, simply because all buyers get pushed to the secondary market. Given that there are already extremely long waiting lists at dealers around the world, we only anticipate that competition for these highly popular models will increase should Rolex discontinue them in September.
@ericmwind Rolex Predictions
It is always a bit of a fool's errand to try and predict what Rolex will do. Unfortunately, I do not have any special insight into what is coming out in a few days, but I am happy to provide my thoughts on what Rolex might do.
One important principle I feel Rolex has, but is little discussed, is that the company would rather sell any watch in a precious metal first, then two-tone, then steel as the last resort. So, for instance, Rolex would rather sell gold and platinum Daytonas instead of steel Daytonas as the company is limited in terms of Daytona movements production. Rolex should give John Mayer free watches for life since his Talking Watches 2 video on Hodinkee was the instigator for gold Daytonas, particularly the 116508 (yellow gold with green dial) and 116509 (white gold with blue dial) spiking in price and my feeling was Rolex diverted many Daytona movements that had been going in steel Daytonas the previous few years to the gold models. That all being said, I think Rolex will continue to push on this concept of making highly desirable gold sports models in order to get the higher margins the company can achieve with those models.
In addition, let's not forget that Rolex is planning to make its 2021 introductions early next year, so we should not expect tons of radical new changes on September 1. That being said, here is what I am thinking Rolex may announce on Monday and in early 2021.
A New Submariner reference with new movement
Current Rolex Submariner Date Key Features:
Case Size: 40mm
Materials: Oystersteel; Yellow Rolesor; 18k yellow gold; 18k white gold
Features: Time + running seconds; date display
Bezel: Rotating 60-minute timing bezel; Cerachrom insert
Crystal: Clear sapphire
Water Resistance: 300 meters / 1,000 feet
Strap/Bracelet: Oyster bracelet
Movement: Rolex Caliber 3135
Click here to learn more about the complete history of the Rolex Submariner.

It is widely expected, and there are references to the model in the Rolex teaser trailer, that Rolex will put the caliber 3235 in the Submariner, replacing the 3135 dating back to 1988. Some are speculating that they might introduce a darker, navy blue model in steel, but I would not be surprised if that model was made in white gold and replaced the so-called "Smurf" reference 116619 that had not been getting as many people excited the last few years. A sadder outcome would be if Rolex tried to make the watch case even more chunky since the so-called "maxi" case does not have many serious watch fans supportive of the proportions of the lugs.
A New Milgauss
Current Rolex Milgauss Key Features:
Case Size: 40mm
Materials: Oystersteel
Features: Time + running seconds; antimagnetic shield
Bezel: Fixed smooth bezel
Crystal: Green sapphire
Water Resistance: 100 meters / 330 feet
Strap/Bracelet: Oyster bracelet
Movement: Rolex Caliber 3131
Click here to discover more about the history of the Rolex Milgauss.

The Milgauss hasn't been changed since 2007 and is long overdue for an overhaul. Currently, the Milgauss and Explorer II are basically the only readily available steel Rolex sports models available in retailers. I would love to see the roots of the original reference 6541 make a comeback including a black dial, a black graduated bezel like on the originals, and Milgauss printed in red on the dial while retaining the signature lightning-bolt style hand. Of course, lovers of the original would love to see Rolex attempt a recreation of its signature waffle/honeycomb dial found on the original, but that is probably too much to ask of the Crown.
A New Rolex Explorer II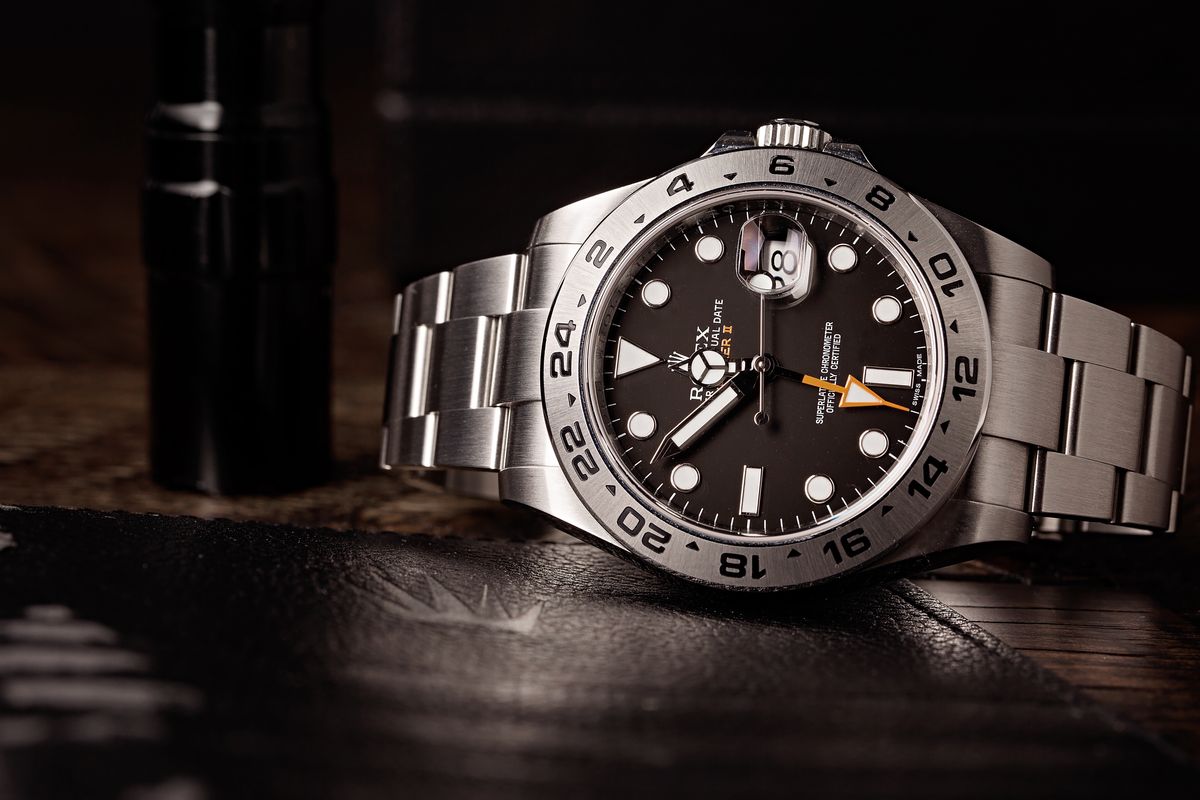 Current Rolex Explorer II Key Features:
Case Size: 42mm
Materials: Oystersteel
Features: Time + running seconds; date display; GMT functionality
Bezel: Fixed 24-hour bezel
Crystal: Clear sapphire
Water Resistance: 100 meters / 330 feet
Strap/Bracelet: Oyster bracelet
Movement: Rolex Caliber 3187
Click here to learn more about the Rolex Explorer II.

As mentioned for the Milgauss above, the Explorer II is one of the only steel sport models an average layperson can buy from a Rolex retailer. Perhaps we will see Rolex make something funkier along the lines of the original Explorer II reference 1655. Most watch lovers I know do not love the 42mm size of the current model and would love to see a 39-40mm size like the original, so perhaps Rolex may introduce a smaller size and offer two versions in its lineup.
Cerachrom Bezels on Gold Daytonas and revamping Platinum Daytona
Current Rolex Daytona Key Features:
Case Size: 40mm
Materials: Oystersteel; Yellow Rolesor; 18k yellow gold; 18k Everose gold; 18k white gold; 950 platinum
Features: Time + running seconds; 12-hour chronograph
Bezel: Fixed tachymeter scale bezel
Crystal: Clear sapphire
Water Resistance: 100 meters / 330 feet
Strap/Bracelet: Oyster bracelet; Oysterflex bracelet
Movement: Rolex Caliber 4130
Click here to learn more about the history of the Rolex Daytona.

I would not be surprised to see Rolex add the famous Cerachrom bezels to the precious metal Daytonas including the John Mayer green dial (116508) and blue dial (116509) models. The platinum Daytona (116506) is also overdue for an upgrade in terms of the color of dial and bezel. Remember, Rolex would rather you buy a gold or platinum Daytona than a steel one.
Revamping the Cellini line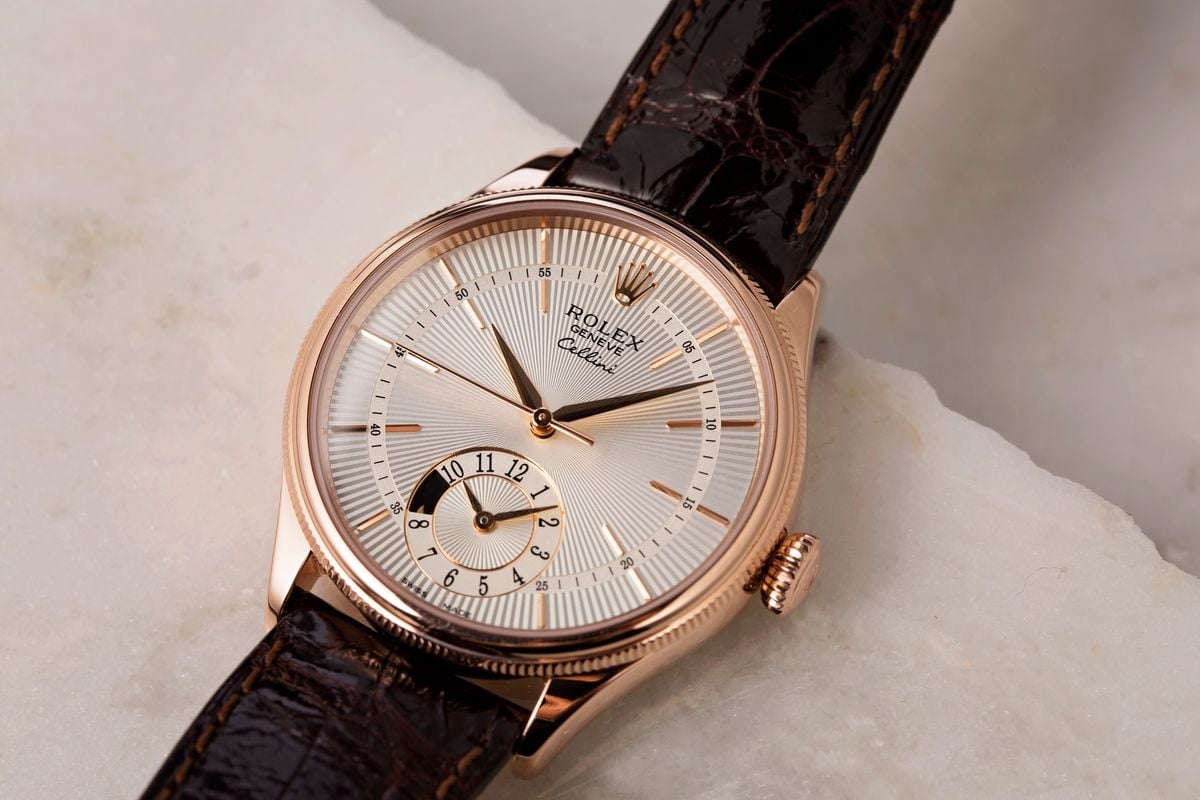 Current Rolex Cellini Time Key Features:
Case Size: 39mm
Materials: 18k Everose gold; 18k white gold
Features: Time + running seconds
Bezel: Fixed bezel with domed and fluted design.
Crystal: Clear sapphire
Water Resistance: 50 meters / 165 feet
Strap/Bracelet: Leather strap with gold buckle
Movement: Rolex Caliber 3132
Click here to learn more about the history of the Rolex Cellini.

The Cellini line is probably the biggest dog that Rolex offers. People don't understand them and don't want them. Not even President Barack Obama wearing one has generated much interest in these watches. Why shouldn't Rolex make a more classic dress watch like its beautiful and highly desirable Precision watches from the 1940s and 1950s? Right now, Rolex essentially cedes that territory to Patek Philippe and its Calatrava line. Rolex can look back at any number of amazing past Rolex references including the 4157, 4583, 4890, and 8029 as inspiration for a new model. One suggestion I would have for Rolex, please keep the dial text as simple as possible and please do not print "Cellini" in script on the dial. Please just engrave "Cellini" on the case back if you feel you need to do that.
Of course, there are a ton of other possibilities for Rolex now and in early 2021. We might see Rolex add funky dial and bezel colors on its Yacht-Master 42 line, we could probably see new colorful dials on the Day-Dates as a nod to the Stella Day-Dates from the 1970s. We could see a "Coke" bezel on the GMT-Master, although I think that is less likely given that Rolex seems to have difficulty producing the red in the Cerachrom bezel and right now seems to prefer producing the "Batman" to the "Pepsi." And, of course, Rolex could always produce Daytonas that are inspired by the legendary "Paul Newman" Daytonas of the 1960s and 1970s. But I won't hold my breath.
@rolex_lover
A​t Baselworld 201​8, Rolex released ​the GMT-Master II "Pepsi" 126710BLRO and it came with a Super Jubilee bracelet instead of the Oyster bracelet. This model also introduced the new Caliber 3285 that offers 70 hours of power reserve – 22 hours more than its predecessor, the Caliber 3186, which was released in 2005 and produced until 2019, when the black bezel ref. 116710LN was discontinued and the "Batman" ref. 116710BLNR was replaced with the ref. 126710BLNR. After Baselworld 2019, steel GMT-Master II models were only offered on Super Jubilee bracelets. 
The previous information is relevant to make predictions for the upcoming 2020 models, based on the fact that since 2018, we have been getting a new or updated GMT-Master II model every year. My first assumption is that Rolex will reintroduce the much-requested "Coke" GMT-Master II and it will most likely be on a Super Jubilee bracelet, or maybe a white gold Oyster bracelet option. 
Moving on to the Submariner lineup, there have been many rumors that the Caliber 3235, introduced in 2015, will replace the Caliber 3135 inside the Submariner. This makes sense since the Cal. 3235 has 70 hours of power reserve and the current Cal. 3135 has 48 hours. This would put it up to standard with the new GMT-Master II movement. 
The Rolex Submariner "Hulk" ref. 116610LV is a very popular model so it will probably be updated and not completely removed from the lineup. I believe they will stick to the Oyster bracelets on the Submariner but a Super Jubilee "Hulk" is also a possibility. 
The Submariner Date ref. 116610LN and Submariner ref. 114060 will most likely stay the same outside but with the updated Caliber 32xx series inside. There has been some speculation that Rolex might make the Submariner 42mm but since the Sea-Dweller offers a bigger case size at 43mm and 44mm, it makes sense that the Submariner stays at 40mm – a size that suits more wrists. 
Thanks for reading and thanks to the guys at Bob's Watches for the opportunity to write my predictions. Let me know yours and if you agree or disagree with the ones I made!
@teddybaldassarre – Rolex 2020 Predictions
When looking at the landscape of other brands and their releases this year, there has been a theme of sticking to what is sure to work, which is an idea that I think makes complete sense given the uncertain times we are living in. When it comes to Rolex, this is an approach that typically is followed regardless of the year and it has ultimately been a leading reason for their unwavering success as a brand.
Following this idea, I think the likely updates and changes will come from the Submariner family. For one, we have seen the updated calibers with extended power reserves making their way into other watches across Rolex's catalog and I think the Submariner is the next one to follow. In addition, I think we might see more than just internal changes from the line, given the decade of production for both the Smurf (2008) and the Hulk (2010), I could see one of the two models getting discontinued this year and the arrival of another colorway.
Depending on what model they decide to move on from, I could see a model offered in its place as a way to fill a void. Perhaps a blue Submariner Date in stainless steel in a different shade of blue or one with a black dial and blue ceramic bezel? If Rolex is going to make an announcement that would make a considerable splash, I see these being a couple of the more likely candidates, but at the very least, some upgrades to the movements will be coming if I had to bet.
In addition, I think there are a few directions where Rolex can go as well with the Explorer II, the Yachtmaster, and the Milgauss. For the Explorer II, there is a great opportunity to go back to the original design formula of the reference 1655, however, we might not see anything for another year as it will mark the 50 year anniversary of the ref. 1655 in 2021. This considered, I won't rule it out given the fact that these releases might not hit AD's until later in 2020 or after the turn of the year. In addition, I feel the Milgauss design is due for a refresh. Perhaps moving back to the ref. 6543 with a ceramic bezel could be a great win for infusing the line going forward, but it is perhaps the least likely thing to happen among these suggested models.
@watchesofinstagram – Rolex 2020 Predictions
There has been lots of speculation about a new Submariner movement which would see current model references effectively discontinued. If they do, then a new black option is a given; the question is, will they replace the lauded 116610LV (aka Hulk) or introduce a new colorway to the stainless steel Submariner line such as a blue version?
If there is a new Submariner line with new movement our best guess is a new slimmer lugged case and a re-visit to the original 2003 reference 16610LV offering a black dial and green ceramic bezel!
Away from the seas, we would love to see a re-issued vintage-inspired Milgauss with honeycomb dial and we have a sneaky feeling they might just surprise us all with something completely new for the formal market away from tool watches?
@haulogerie's – Rolex 2020 Predictions
– New sizing for the Submariner (to bridge the gap between itself and the 43mm Sea-Dweller).
– New green dial/bezel and blue dial/bezel variations of the Submariner in steel and white gold, respectively.
– Integration of the Calibre 3235 into the Submariner to replace the out-going Calibre 3135.
– Going out on a limb here, but a full and/or two-tone Everose gold version of the Submariner?!
– Two-tone variations of the Daytona
Paul Altieri's Rolex Predictions for 2020
New Rolex Submariner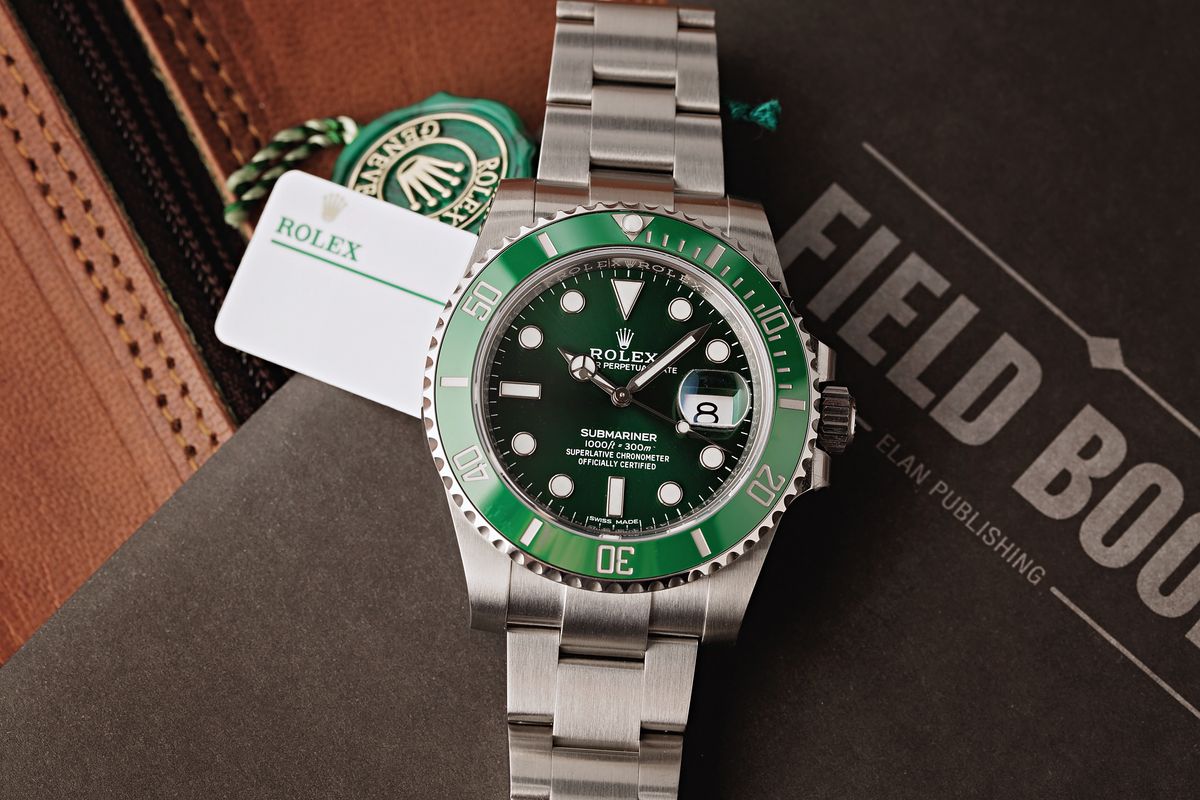 The Submariner is due for a movement update, and a new model powered by the Caliber 3235 is one of the most common Rolex predictions circulating the industry this year. The Cal. 3235 movement already exists and it is featured in a number of different models, ranging from the Sea-Dweller to the Datejust. With that in mind, the date-displaying Submariner – one of Rolex's most popular and best-selling watches – still uses a movement that first appeared during the late 1980s. To say that it is due for a new movement is a bit of an understatement.
If Rolex does release a new generation of the Submariner Date, we will likely get a new "Smurf" in white gold, but I can easily see the all-green "Hulk" getting discontinued. Many collectors believe that the "Hulk" will get dropped from the lineup, and they have been snatching up available examples as waiting lists at retailers continue to grow. Despite it being a fan-favorite among collectors, the all-green color profile is very much an aesthetic diversion for Rolex and it is unlikely that it will continue to remain an option within the Submariner lineup for very much longer.
Rolex Daytona in Everose Rolesor
The Daytona is Rolex's most diverse line of sports watches, so it may come as a bit of a surprise to learn that there is not currently a two-tone model that features Everose gold. There are examples in stainless steel, yellow gold, white gold, Everose gold, and platinum. There are even Yellow Rolesor versions of the Daytona that feature both stainless steel and yellow gold components, but there has yet to be an Everose Rolesor Daytona in the Rolex lineup.
Rose gold has been extremely popular in recent years, and Rolex has been increasingly replacing yellow gold with Everose gold in many of its top collections. A two-tone Daytona has been an option in Rolex's catalog since the late 1980s, but many people feel that the classic lines of the watch look a bit dated when rendered in the traditional steel and yellow gold finish. Swapping out yellow gold for Rolex's proprietary Everose pink gold would breathe new life into the two-tone Daytona and bring it right into the modern era.
New Rolex Milgauss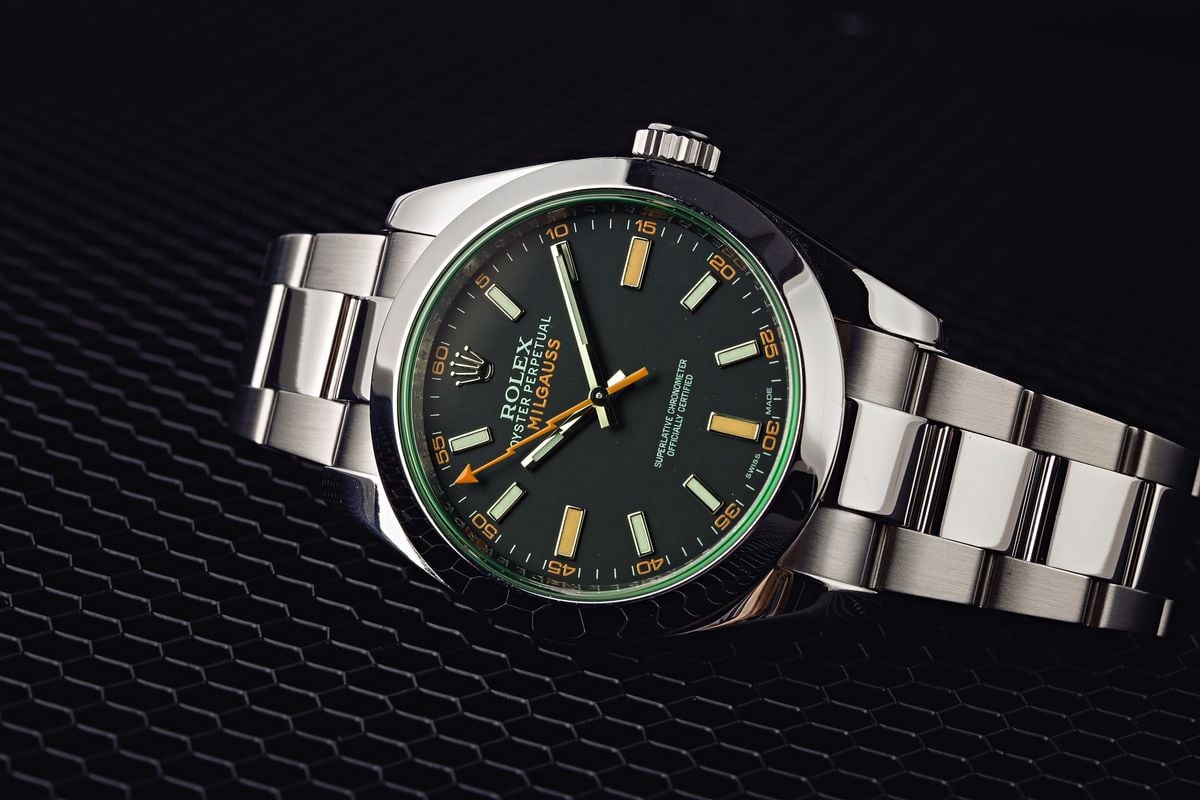 People have been saying for a number of years that we are due for a new Milgauss. When the watch first debuted in the 1950s, the prospect of a truly antimagnetic wristwatch was rather revolutionary. However, fast-forward to 2020 and the technology behind it seems rather outdated when you compare it to the antimagnetic watches from many of the other top brands in the industry.
The modern-day Rolex Milgauss still uses the same basic technology to protect its movement from magnetic fields as the original model from the 1950s. While the use of an internal shield is undoubtedly effective, it is becoming increasingly common for brands to produce calibers that feature antimagnetic components and are entirely unaffected by magnetism. Given that Rolex has always been a pioneer in the industry, the idea of a new Milgauss powered by a fully-antimagnetic movement seems like a serious possibility.
Explorer with a White Dial
A lot of people think that we are due for a new Explorer II, and we are – but 2021 marks the 50th anniversary of the collection, so we will likely see it unveiled next year rather than in September (unless Rolex plans to launch some of the releases scheduled for 2021 at the announcement this September. With that in mind, I still think that we will see a new Explorer, but it will be a new dial color added to the standard, time-only version of the Explorer.
White dials have been an option for the Explorer II since the 1980s, and there are actually vintage Rolex Explorer watches from the 1950s that are known to exist with white dials. However, these vintage "Albino" Explorer watches are incredibly rare and believed to be special-order pieces with only a small handful of examples in existence. Adding a white dial to the classic Explorer line seems like a logical step for Rolex; however, whether or not it will be accompanied by a new movement and an updated reference number remains to be seen…
Return of the 'Coke' GMT-Master II
Current Rolex GMT-Master II Key Features:
Case Size: 40mm
Materials: Oystersteel; Everose Rolesor; 18k Everose gold; 18k white gold
Features: Time + running seconds; date display; GMT functionality
Bezel: Rotating 24-hour bezel; Cerachrom insert
Crystal: Clear sapphire
Water Resistance: 100 meters / 330 feet
Strap/Bracelet: Oyster bracelet; Jubilee bracelet
Movement: Rolex Caliber 3285
Click here to discover the full history of the Rolex GMT-Master.

When Rolex unveiled the stainless steel ceramic "Pepsi" GMT-Master II, it upset a lot of people that owned the existing white gold model with the red and blue "Pepsi" bezel insert. Other than the bracelet, there was no obvious way to immediately identify one watch from the other. While Rolex now offers the white gold model with a blue dial, there is still a lot of overlap between the two models.
I think Rolex will discontinue the white gold "Pepsi" GMT-Master II and replace it with a new white gold model that revives the red and black "Coke" bezel insert that first debuted on the inaugural GMT-Master II watch during the 1980s. If that does end up happening, the white gold "Pepsi" models will almost certainly increase in price, as they will then represent the most luxurious rendition of the original colorway for Rolex's iconic pilots watch.
New Oysterflex Yacht-Master Watches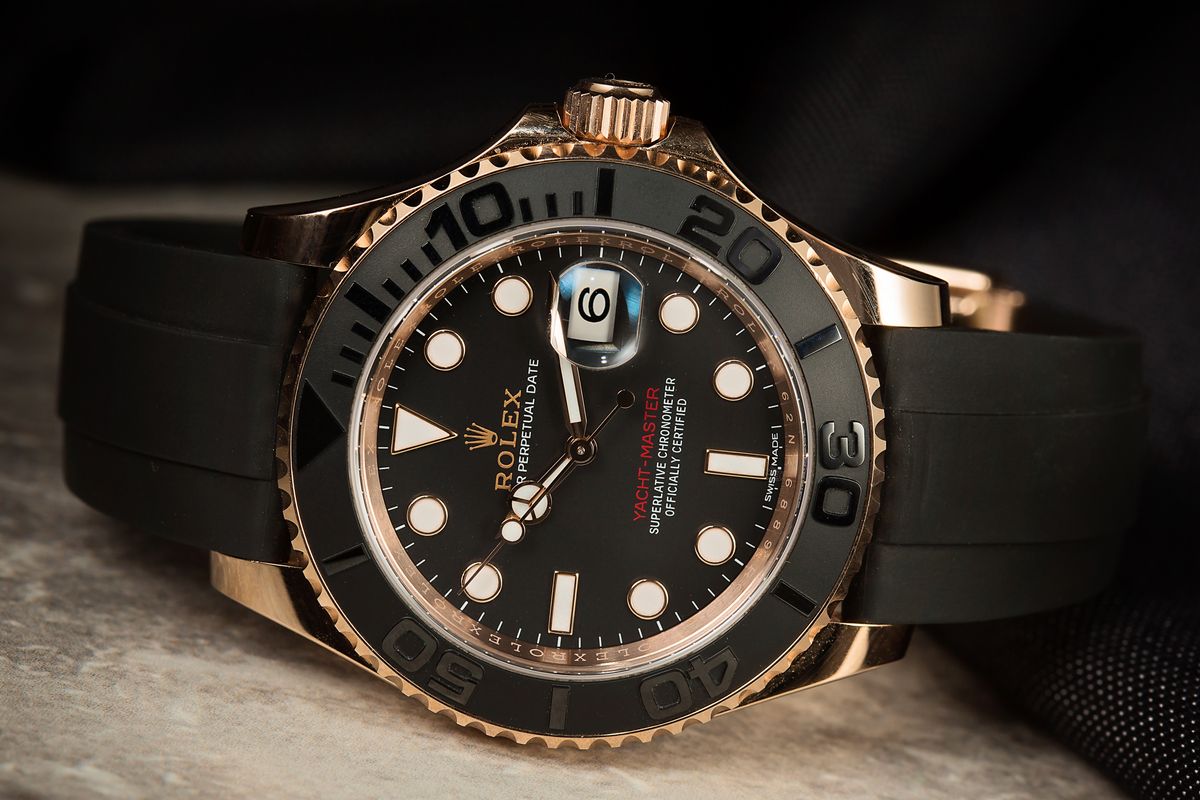 Current Rolex Yacht-Master Key Features:
Case Size: 37mm; 40mm; 42mm
Materials: Rolesium; Everose Rolesor; 18k Everose gold; 18k white gold
Features: Time + running seconds; date display
Bezel: Rotating 60-minute timing bezel; 18k gold, 950 platinum, or Cerachrom insert
Crystal: Clear sapphire
Water Resistance: 100 meters / 330 feet
Strap/Bracelet: Oyster bracelet; Oysterflex bracelet
Movement: Rolex Caliber 2236; Caliber 3235
Click here to learn more about the history of the Rolex Yacht-Master.

At Baselworld 2019, Rolex unveiled the Yacht-Master 42 as an entirely new size for the collection. Only available in 18k white gold and on an Oysterflex bracelet, it currently represents a bit of a black sheep within the Rolex lineup. At the present time, both the 37mm and 40mm versions of the Yacht-Master on an Oysterflex bracelet are exclusively offered in Everose gold, while the 42mm version is only offered in white gold.
For 2020, I can picture Rolex filling out the Yacht-Master collection with new solid-gold models on Oysterflex bracelets. I can easily see Rolex introducing 37mm and 40mm versions of the Oysterflex Yacht-Master in white gold, alongside a 42mm version in Everose gold (maybe we will see new dial options too). This would make it so that all three sizes of the Rolex Yacht-Master on an Oysterflex bracelet would be available in either 18k white or Everose gold.
Be Sure To Let Us Know Your Rolex Predictions