With 2019 now behind us, we can't help but look back on the year and reflect on what articles that you – our readers – actually viewed the most. Most people turn to us for Rolex resource information; however we buy and sell luxury watches from a wide variety of different manufacturers, and we were surprised that a number of non-Rolex articles made our top 25 list this year.
Without further ado, here are the Top 25 Bob's Watches Articles of 2019.
25. Testing the Aqua Terra Ultra Light at the Omega Celebrity Masters 
This year, Omega announced the Seamaster Aqua Terra Ultra Light at the Omega Celebrity Masters golf tournament. A super high-tech watch crafted from titanium, The Omega Ultra Light makes for an incredibly feather-weight presence on the wrist, and is aimed specifically at professional athletes.
24. The Last of the Best? The Rolex Submariner ref. 14060
The Rolex Submariner is one of the most iconic watches of all time, and virtually every modern dive watch was in some way influenced by the Submariner. In this article we look back at the last aluminum bezel, non-chronometer-certified Rolex Submariner: the reference 14060.
23. Rolex Storytelling Series – Vintage Submariner From US Navy Diver 
We love watches, but we will be the first to admit that it is the stories and people behind them that take a cool watch and turn it into something extraordinary. In this piece, we take a look at a Vintage Rolex Submariner that used to belong to a US Navy Diver named Raymond, whose ref. 5513 served as a faithful timekeeping companion through some of the most memorable and trying times of his long and remarkable career.
Read the full story and watch the video here.
22. Rolex Daytona Duo Auction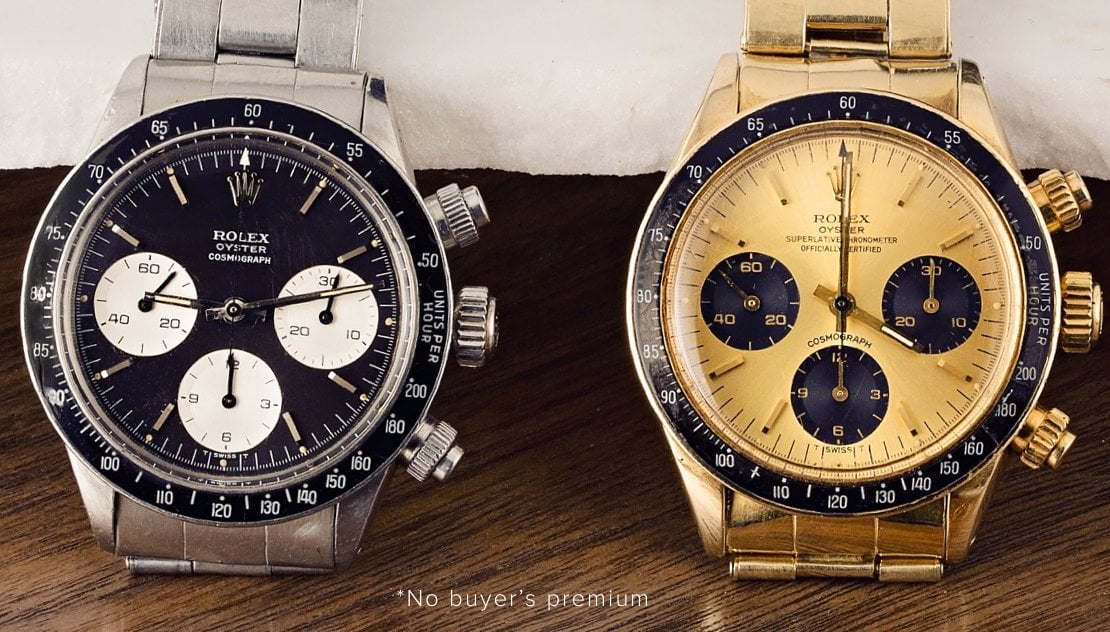 Every year we put on a number of auctions – often in collaboration with a major action house; however, this holiday season, we also hosted a very special auction, consisting of just two remarkable watches: a stainless steel ref. 6263 Daytona and its yellow gold counterpart. These two pristine and highly-collectable watches represent the two opposing sides of the reference 6263, and are pristine examples of this highly-coveted reference.
21. 5 of the Best Looking Rolex Cerachrom Bezels
Rolex's proprietary, scratch-proof and fade-proof 'Cerachrom' ceramic material is ideal for bezels, and these high-tech components are some of the hottest commodities in modern watchmaking. In this article, we take a look at 5 of the best looking Rolex Cerachrom bezels, and show you a few juicy images that highlight this state-of-the-art material.
20. Rolex GMT-Master Ice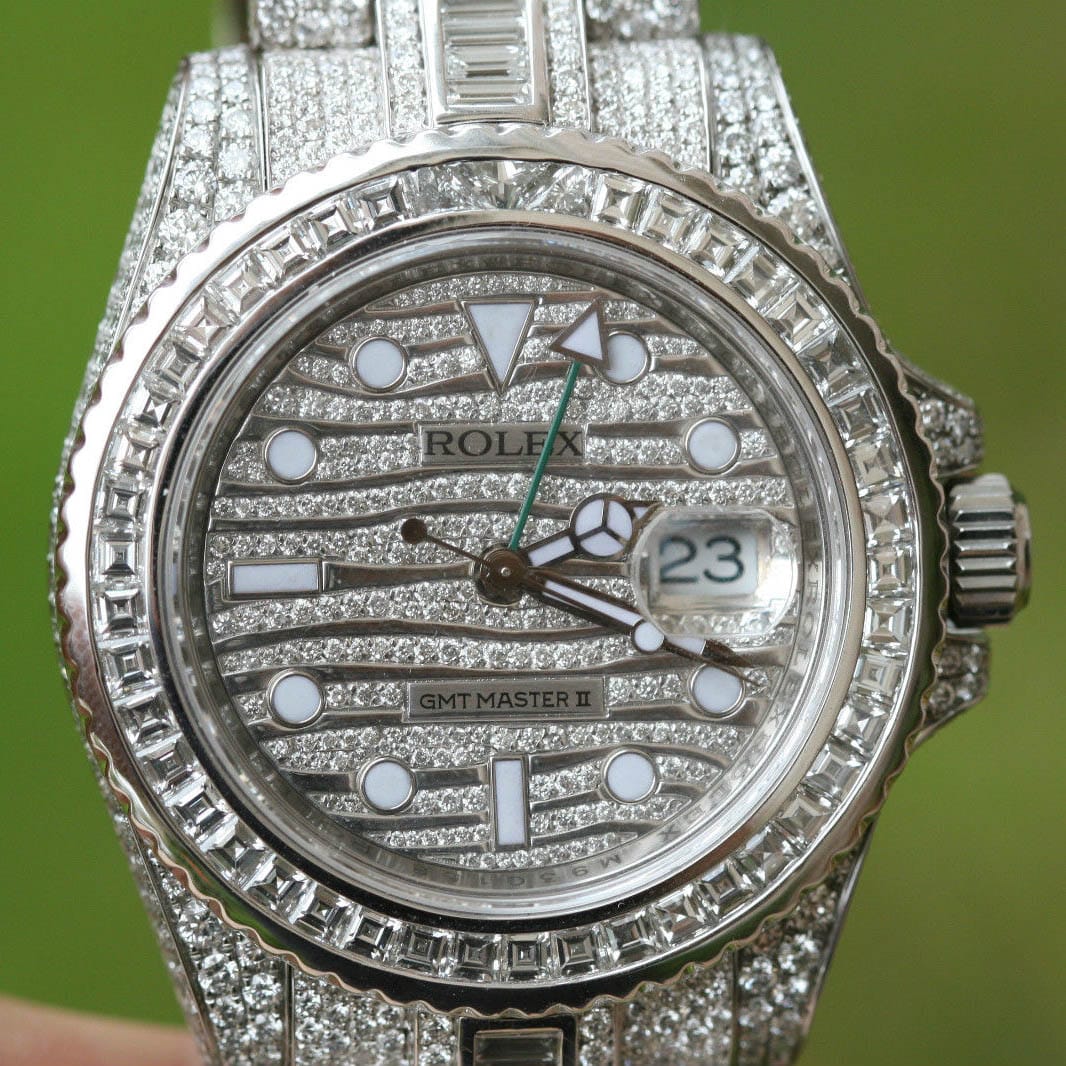 Rolex might be best known for producing high-end tool watches; however that does not mean that it does not know how to make an ultra-premium luxury piece. In this article we take a look at a slightly older release – one of the most diamond-encrusted Rolex watches ever produced – the GMT-Master Ice.
19. The Purist's Vintage Rolex: The Air-King Ref. 5500 Review
Contemporary Rolex watches are more advanced and feature-rich than ever before; however, the brand's archives are full of classically-styled timepieces that are perfect for the purist or traditionalist. In this piece we take a closer look at one of these timeless classics, and review the longest-running Rolex Air-King model ever produced, the reference 5500.
18. Celebrity Watches: Here's How Celebrities Really Choose The Rolex They Wear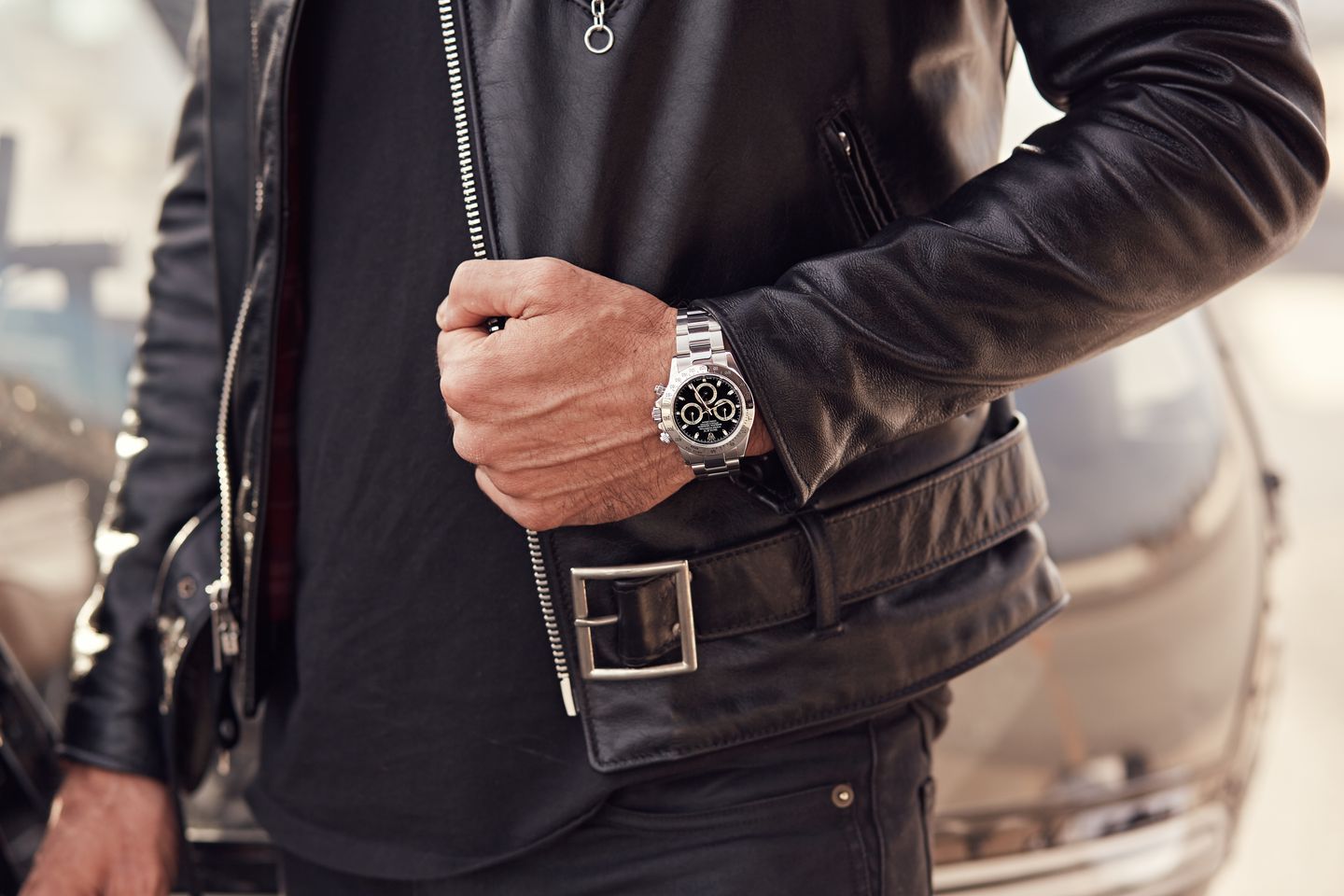 Luxury watches are more in the spotlight than ever before, and this is partly due to the increasing role that celebrities and brand ambassadors are playing in the marketing efforts of the industry's top luxury brands. When you see a watch on someone's wrist, chances are that it is not there by accident. Here is how celebrities really choose the watches that they wear.
17. What Do BLNR, BLRO, CHNR, And Other Letters Stand For In Rolex Reference Numbers?
Everyone knows that Rolex reference numbers describe their corresponding watches, with each digit holding a special significance. However, until somewhat recently, Rolex reference numbers consisted of only numerals; now, many contain letters too. In this guide, we outline how to understand the various letters that appear at the end of modern Rolex reference numbers.
Check out the full guide here.
16. Gold Rolex Watches – The Ultimate Shopping Guide 
Nothing quite says "I made it" like a solid gold Rolex watch. Luckily, the world's top luxury watch manufacturer offers a wide range of gold timepieces to suit nearly every wrist and budget. In this buying guide and accompanying video, we outline the different types of gold Rolex uses, which models come in gold, and how much you might expect to pay for one.
Check out the full guide and watch the video here.
15. Omega Speedmaster vs. Rolex Daytona 
In all of watch history, there are arguably no chronographs more famous than the Omega Speedmaster and the Rolex Daytona. Legendary timepieces, both worn by some of the world's most important and influential individuals, the Speedmaster and the Daytona have both played important roles at points in mankind's history. In this piece we compare these two iconic chronographs to help you decide which one (or both) to add to your collection.
14. Sotheby's Collaborates with Bob's Watches to Present "Watches Online: The Driver's Collection"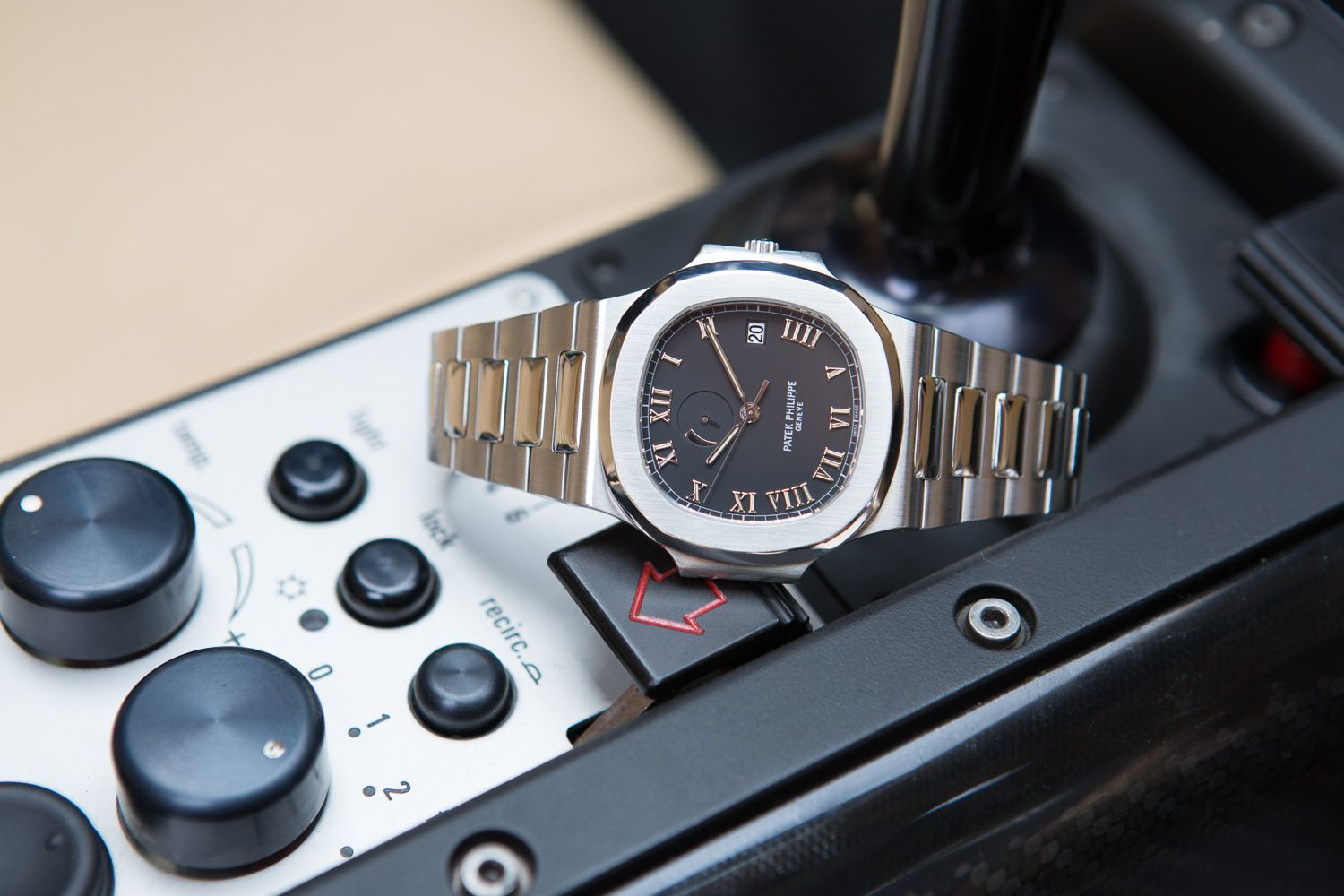 We were honored to partner with internationally renowned auction house, Sotheby's this year on a couple auctions, including Watches Online: The Driver's Collection. A special thematic sale put on in collaboration with RM Sotheby's, we paired 18 amazing luxury watches with some of the world's most rare and exotic cars for a special online auction, and this is the article that outlines those rare and exception pairings.
13. Omega Watches Ultimate Buying Guide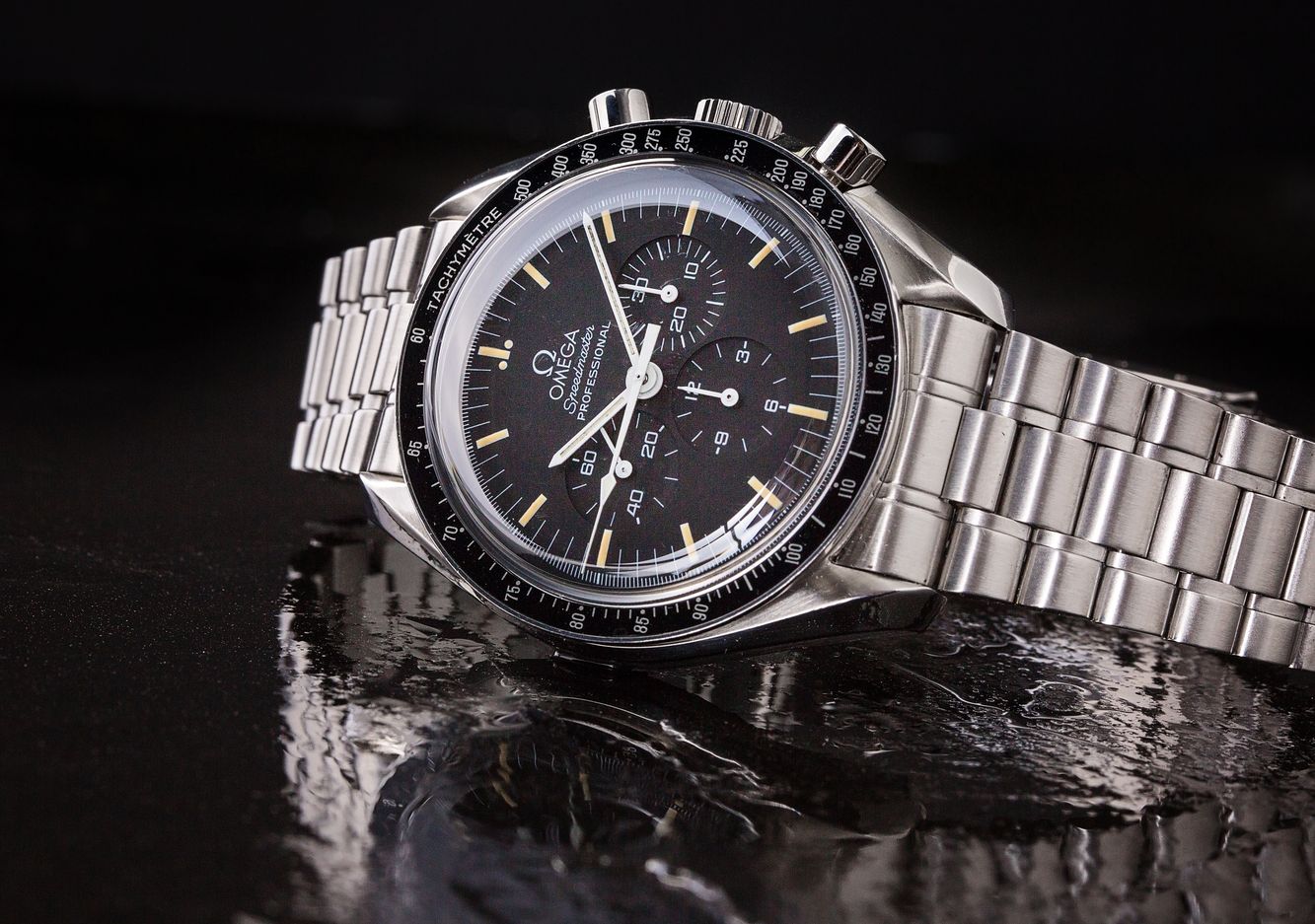 As Rolex prices continue to increase, many buyers that are looking for something on the more affordable end of the spectrum inevitably gravitate towards Omega. With a history that spans more than 100 years, and one of the most diverse portfolios of any luxury watch brand, Omega is an incredibly attractive option for both first time buyers and seasoned collectors alike. In this guide we break down the different Omega watch collections to help you find the next addition to your collection.
Check out the official buying guide here.
12. How to Care for a Luxury Watch 
High-end luxury watches were designed to last a lifetime, and if properly maintained, they can faithfully serve multiple generations. However, just like anything mechanical, they do require some general upkeep and maintenance to guarantee that they stay in proper working order. In this article we go over some of the best practices on how to care for your luxury watch.
11. Rolex Exchange Program: Trade-In Explanation 
Rolex watches were built to last a lifetime, but that doesn't mean you can only own one. Luckily, we offer a Rolex Exchange Program, where you can trade in your used luxury watches to get yourself the timepiece you have always wanted. This article outlines exactly how our trade-in program works and is a must-read for anyone trading-in or trading-up to get the luxury watch of their dreams.
10. Rolex Sport Watches: The Ultimate Guide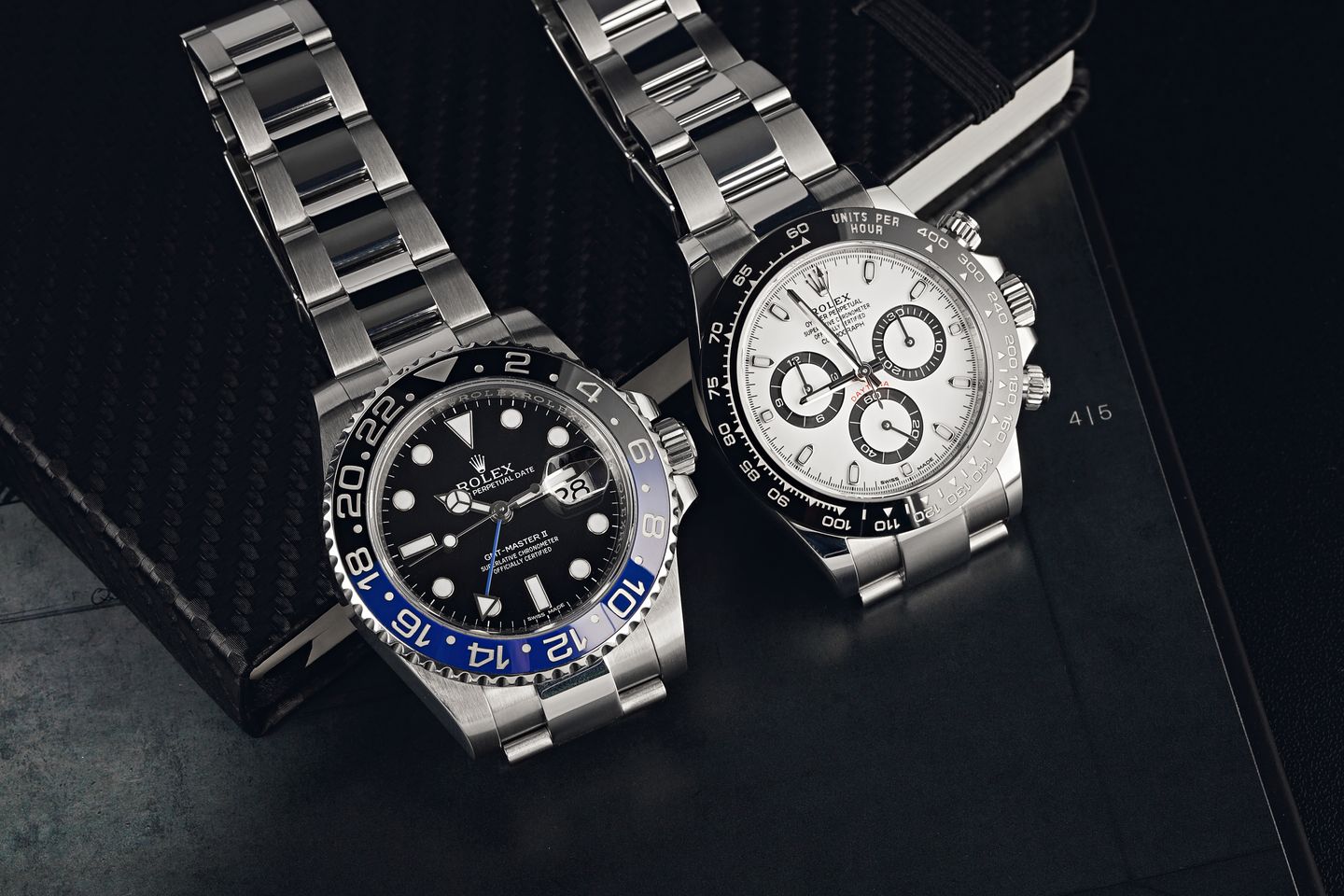 Today it is the various Rolex sport watches that have the multi-year waitlists at retailers, and the brand makes timepieces for everyone from divers to pilots and everyone in between. In this video guide we go over the different Rolex sport watch collections, talk about their intended purposes, and highlight the key features of each one of these purpose-built models.
Check out the full guide and watch the video here.
9. 3 Things to Look For When Buying a Rolex as an Investment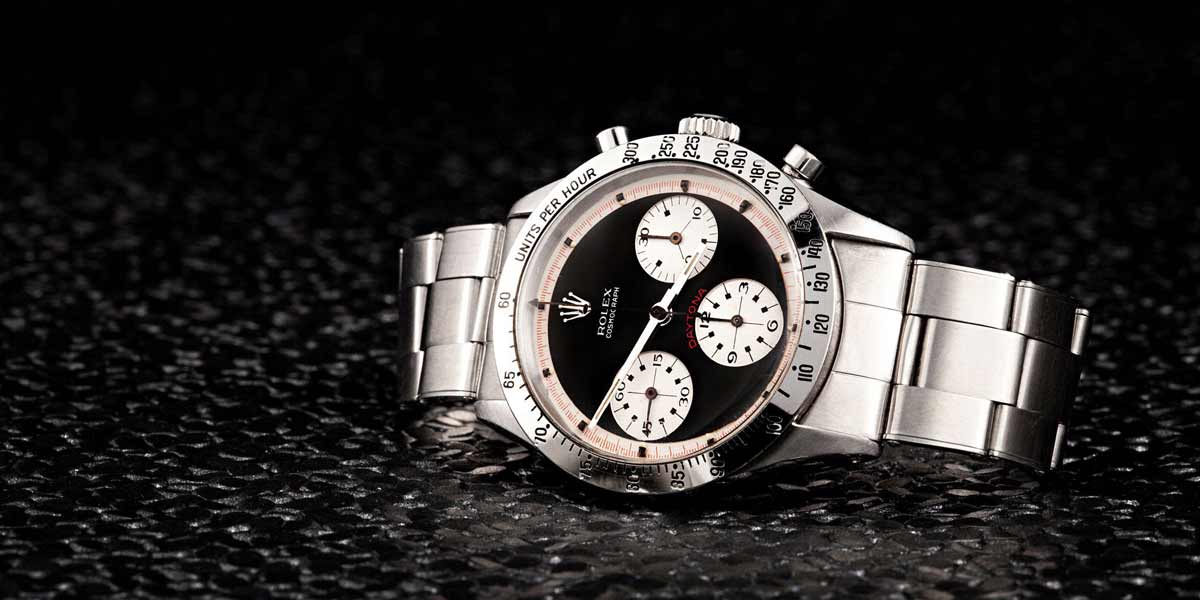 With certain vintage Rolex prices reaching into the hundreds of thousands or even millions of dollars, a lot of people are looking to Rolex watches as investments. How many other things can you wear every day for years, and then sell for more than what you paid for it? In this article we go over 3 of the main things to look for when buying a Rolex – or any luxury watch – as an investment.
8. The Best Entry Level Mens Luxury Watches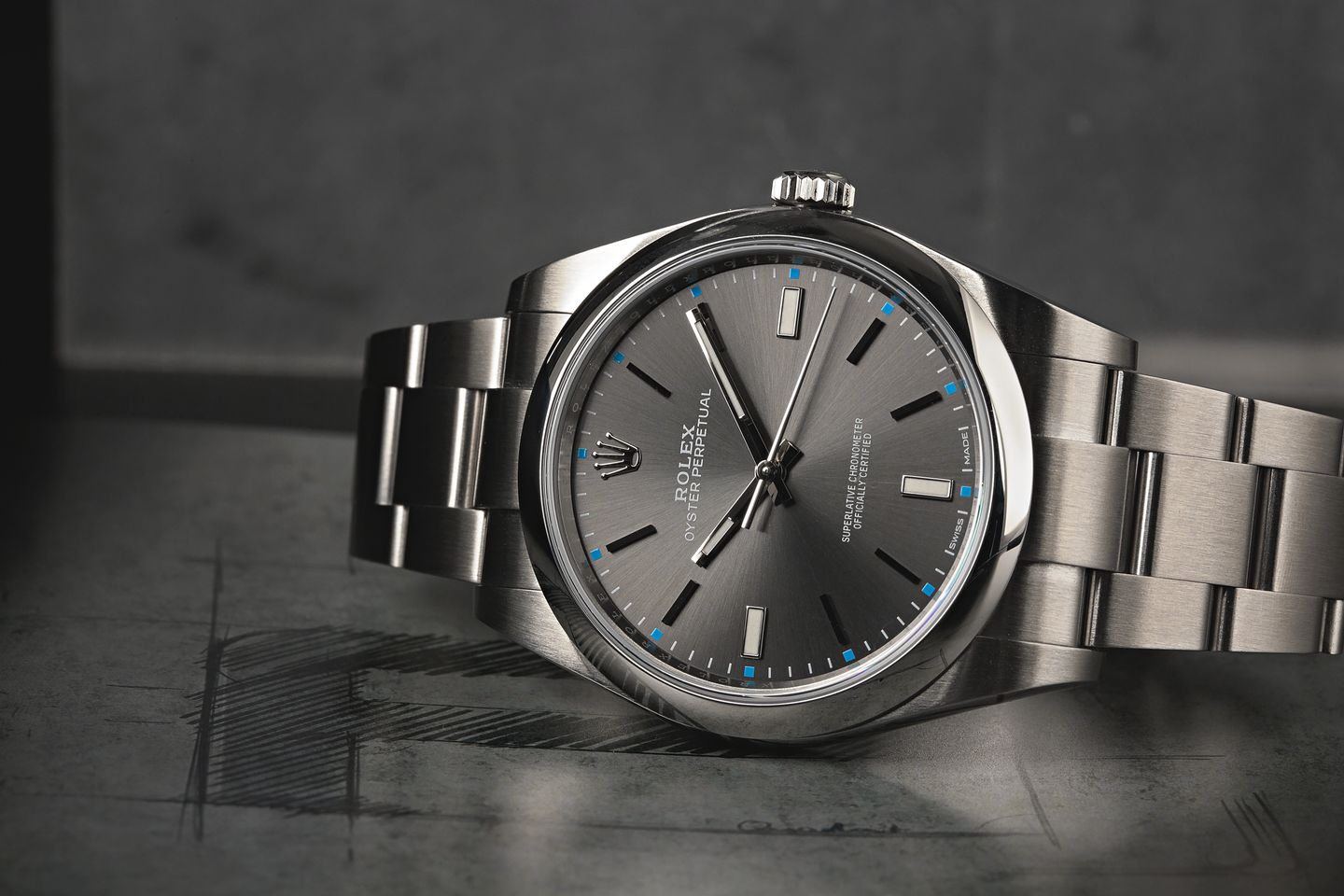 Luxury watches are inherently not the cheapest things in the world, but that does not mean that they have to cost a fortune. Whether you are buying your first high-end purchase, or simply want a great everyday timepiece to add to your collection of luxury watches, this article suggests some great entry-level watches from top-tier brands that will hold their value and look great for many years.
7. Rolex Stainless Steel Watches – Why Are They So Hard to Get?
It may seem like madness, but we now live in a world where many stainless steel watches are selling for more than their solid gold counterparts, and people are patiently waiting for years at a time for just the opportunity to purchase one of these highly coveted models. In this article we try to explain why Rolex stainless steel watches are so hard to get and why that isn't likely to change any time soon.
6. 5 Tips for Starting a Watch Collection 
There are a near-infinite number of ways to approach watch collecting, and in reality, there really are no 'wrong' ways to do it. However, for this piece we decided to offer a few simple but useful tips for those that are just starting out in this hobby. While these pointers are intended for those just starting out, some of them are useful things to keep in mind, regardless of where you are in your watch collecting journey.
5. Rolex vs. Omega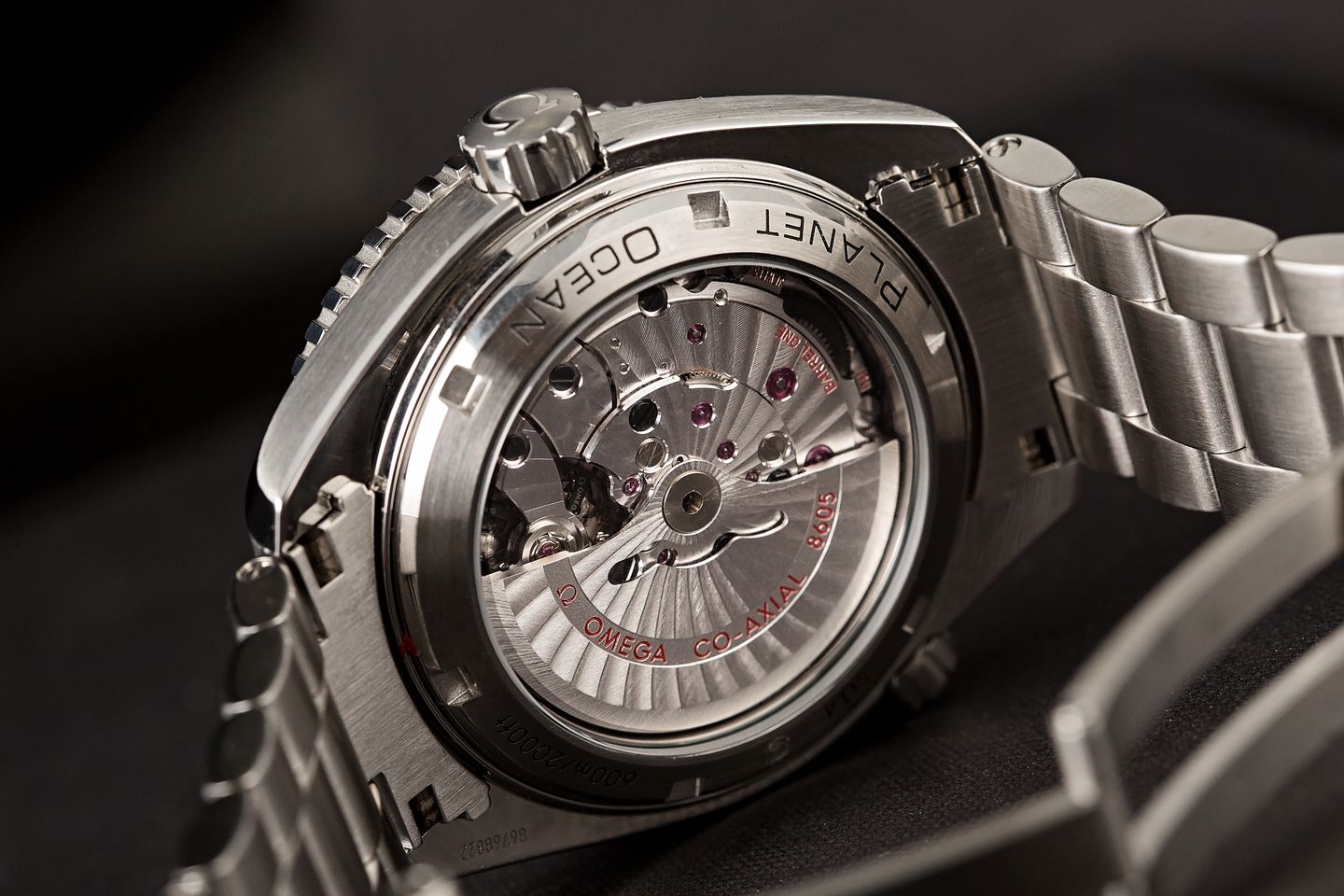 It is an age-old question, and one that is not likely to end anytime soon; however, we thought we would revisit it again for 2019. Both Rolex and Omega are two of the most well respected luxury watch manufacturers in the world, and have produced some of the most famous and storied watches ever created. So in this article we decided to revisit some of the key points that separate these two historic manufacturers in the modern era.
4. How Much is A Rolex?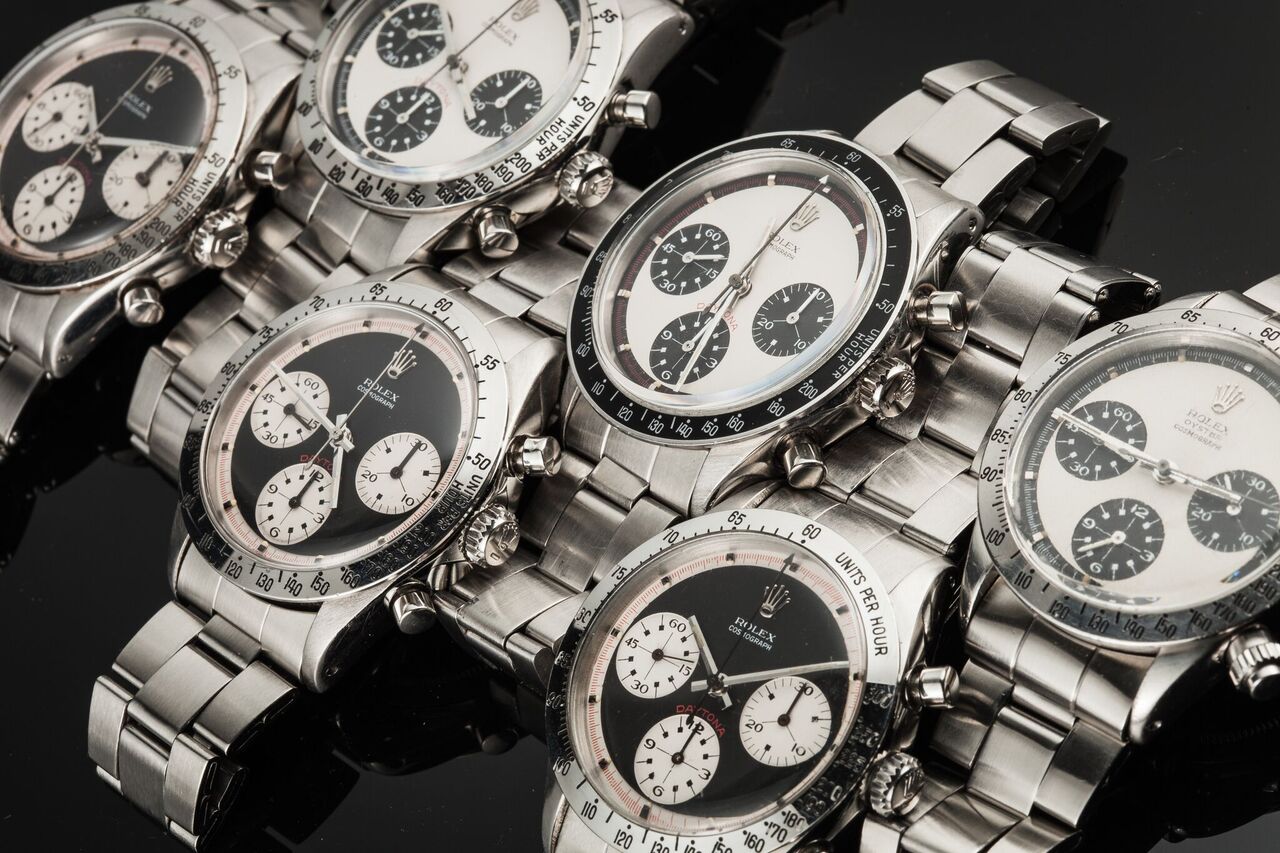 This may be one of the most common questions we get asked, so it is not a surprise that this article made this year's Top 25 list. While the topic can be a bit nebulous with new and pre-owned markets (along with discontinued/vintage models), and there is no end-all answer, we wanted to put together a quick piece with some useful Rolex pricing info for anyone who is wondering about how much one of these legendary watches might cost.
3. Rolex Bracelets – Bob's Watches Official Guide 
Rolex makes some of the best bracelets in the industry with designs almost as iconic and recognizable as the watches to which they are fitted. In this official guide and accompanying video we go over the different types of Rolex bracelets, outline their respective histories, discuss bracelet codes, and hopefully help you decide which one of these icons belongs on your wrist.
Check out the official guide and watch the video here.
2. Rolex Batman GMT-Master II Comparison: 116710BLNR vs. 126710BLNR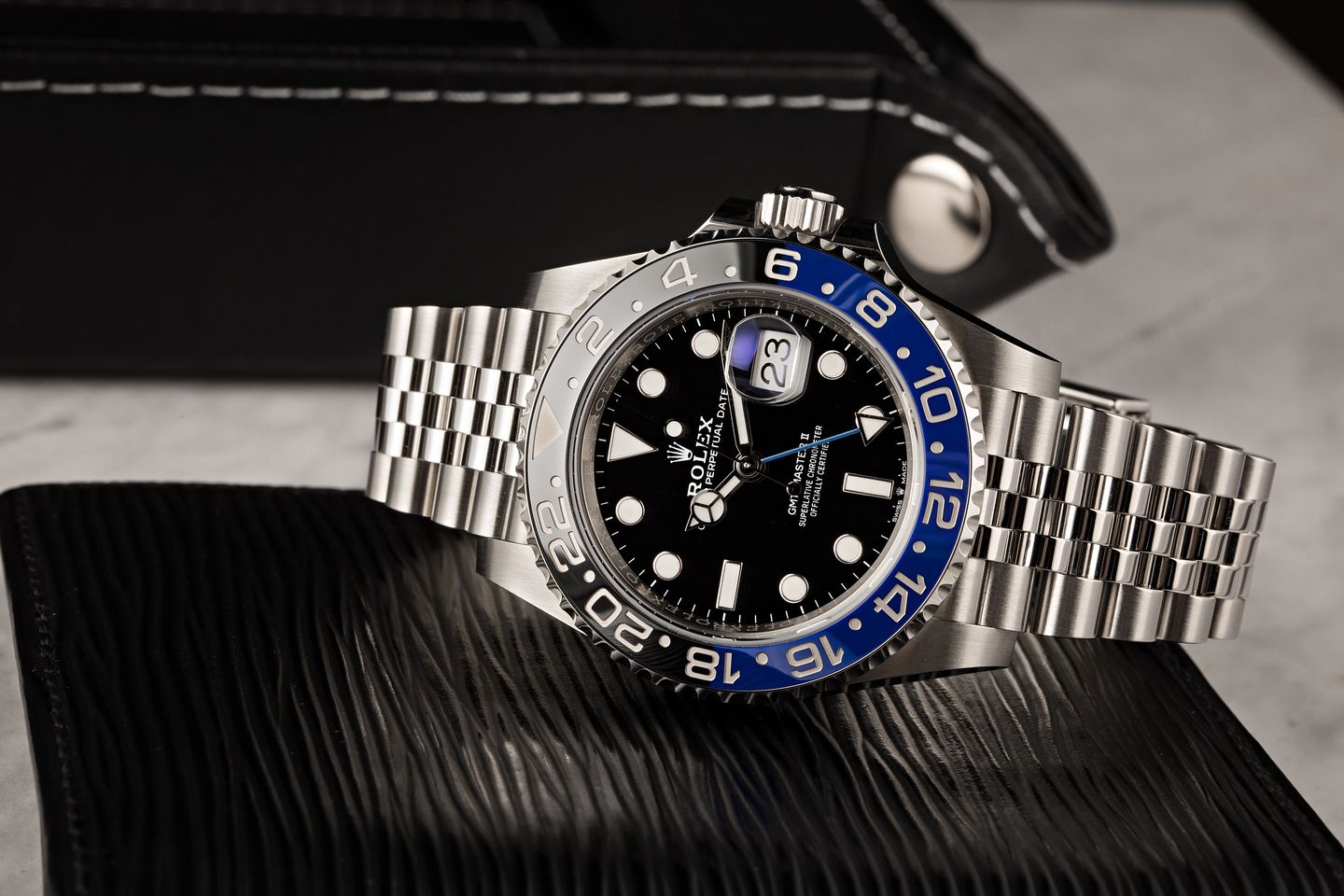 Arguably the hottest new release of 2019 was the Rolex GMT-Master II ref. 126710BLNR. With a new-generation movement and a striking Jubilee bracelet, the new Batman GMT quickly became the must-have watch of the year. In this video comparison, we break down the differences between the old Batman 116710BLNR and the new version, the reference 126710.
Read the full story and watch the video here.
1. How to Spot a SUPER Fake Rolex
There are more fake Rolex watches in the world than any other luxury timepiece, and the counterfeiters keep getting better each year. These modern "Super Fakes" not only look like genuine Rolex watches from the outside, but even the internal movements have been replicated… scary stuff. In this article and accompanying video, we outline what to look for when verifying the authenticity of a watch and how you can spot a Super Fake Rolex.
Read the full story and watch the video here.
And that's a wrap on 2019 – Now, on to 2020!